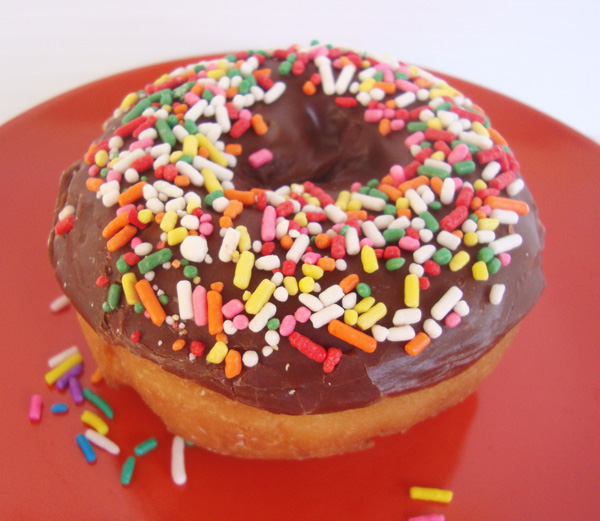 Ah…the donut!  My first remembered experience with donuts is one of the Helm's Bakery truck that would come around our neighborhood, stop and the driver would open up these wonderful, oak drawers filled with all sorts of delicious flavors of donuts!  As kids, our parents would let us gather the empty Coke bottles from our house and drag them off to the corner 7-11, where we would get a few pennies per bottle.  Back then, you weren't charged up front for the recycling, but if you turned bottles in, they could reuse the bottle and they paid you for bringing them back.  It was a great way for kids to earn a little pocket change.  Sometimes we would buy 5¢ or 10¢ candy, but other times we would wait until the Helm's truck came around to blow our "wad".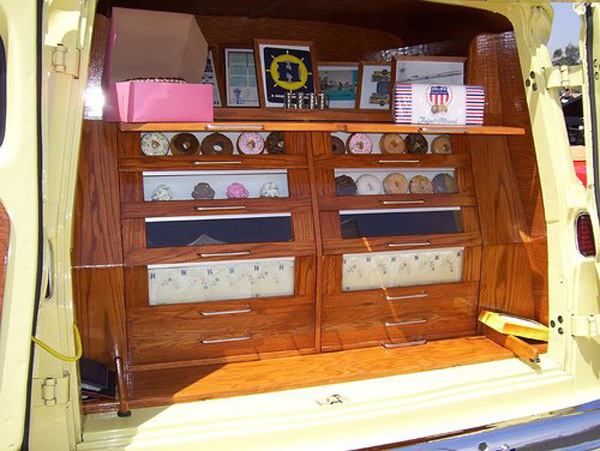 If you were lucky, they came down your street earlier in the day – then there were more varieties to choose from.  Was anyone else so lucky?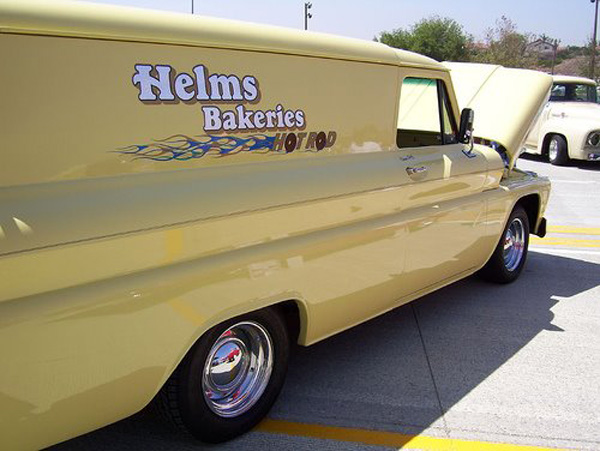 Not exactly as I remember (I believe the side of the truck was a little different), but what a beautiful sight it was coming down the street!
Without getting into the uncertain beginnings of the humble donut, or it's evolution, let me suffice to say that it is National Doughnut (or Donut) Day(formerly known as Doughnut Day), which was founded by The Salvation Army as a fundraiser to honor the women who served donuts to the soldiers in World War I.  In honor of the 75th Anniversary of this "holiday", you go can go to Krispie Kreme today and pick up one of your favorites for FREE!  Check with your local shop for times…not sure about that detail.  I had a New York Cheesecake donut while out running errands with my friend, Seija – it was delicious!  Seija opted for an original glazed…she's not very adventurous as far as her eating habits go!  But that's why they come in so many different flavors – to satisfy everyone's tastes!

Tags: donuts, Doughnut Day, doughnuts, Helm's Bakery, National Donut Day, National Doughnut Day