So…I just decided today that I was definitely going to do a HUGE scrapbook sale…tomorrow!  So I have been running around all afternoon and evening trying to pull stuff out of the garage and get it ready to sell.  The scary thing is that I have about 10 times that much stuff in my workroom!  Regardless, here it is, almost midnight and I am all of a sudden aware that I was going to post something every day – this is reminiscent of those mini-Mondays that I gave up a while ago.  I am a woman of little resolve, apparently!  It's not that I don't have more cute stuff to post.  I just didn't get it photographed before it got dark.  I can't help it – it gets dark far too early these days.  Yesterday I made a bunch of those blank tags.  I have a couple dozen sitting in a jello mold, waiting to be embellished.  I also had punched and glittered a couple dozen snowflakes (pink-size Marvy Uchida punch) for cards I made for my Etsy shop.  There they both were, waiting for a home.  Short on time, I made these fun Snowflake Christmas Tags!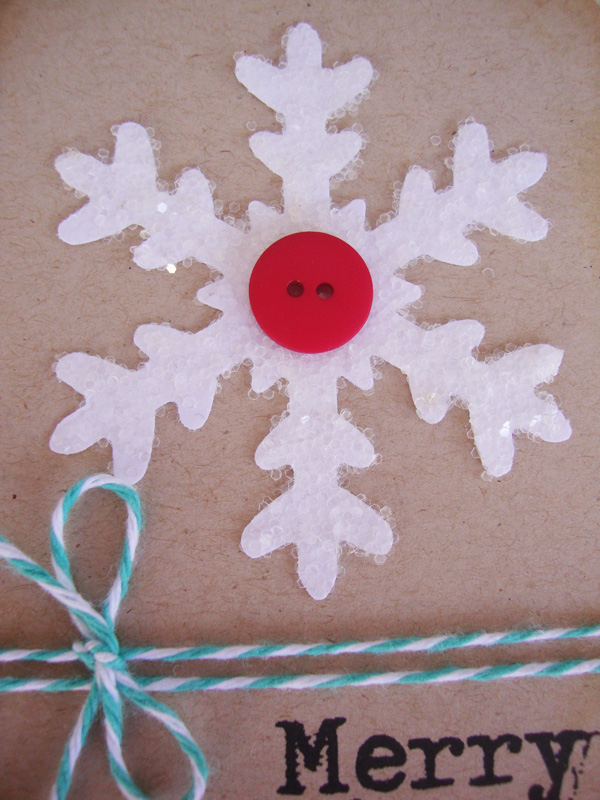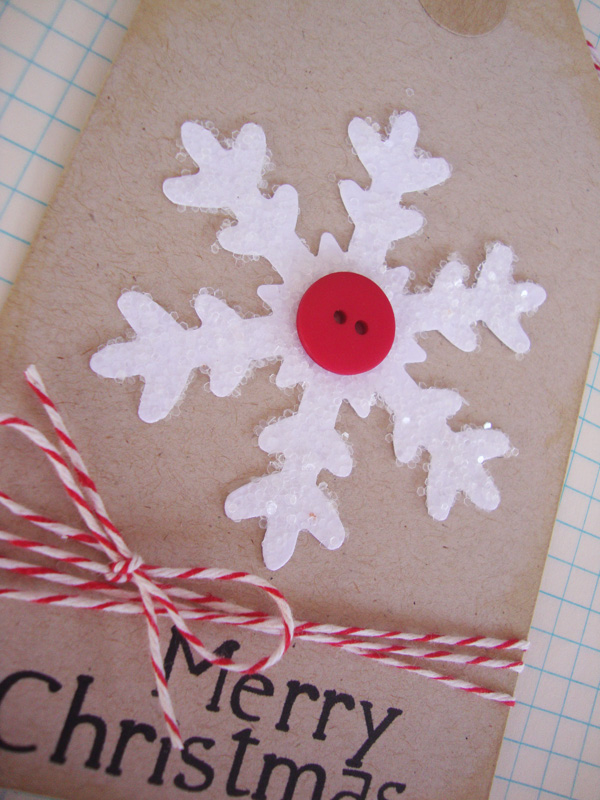 These are super easy to do and you can glitter a bunch of the snowflakes at the same time and then they'll be ready to go when you are.  All you have to do it punch the snowflakes, smooth a fairly thick layer of a thick tacky glue over one side and then pour a bunch of chunky, iridescent glitter over the top.  Shake the excess off and then set aside to dry.  I use a sheet protector and put them out of reach so I don't accidentally bump them while I'm working on other projects.
I'm about to turn into a pumpkin!  They are darling!  My jello mold is getting full of cute tags.  Now all I have to do is start wrapping the presents!

Tags: Christmas tags, glittered snowflakes, snowflake tags