I haven't been too interested in garage sales, but estate sales?  That's another story!  Every once in a while, the family loads up the Expedition and we're off on one…expedition, that is!  I think I'm getting a bunch of vintage things this year (I was there!) and one of the neat things that I found – at least I hope it's neat – is an aluminum gingerbread mold.
Here is the box it came in.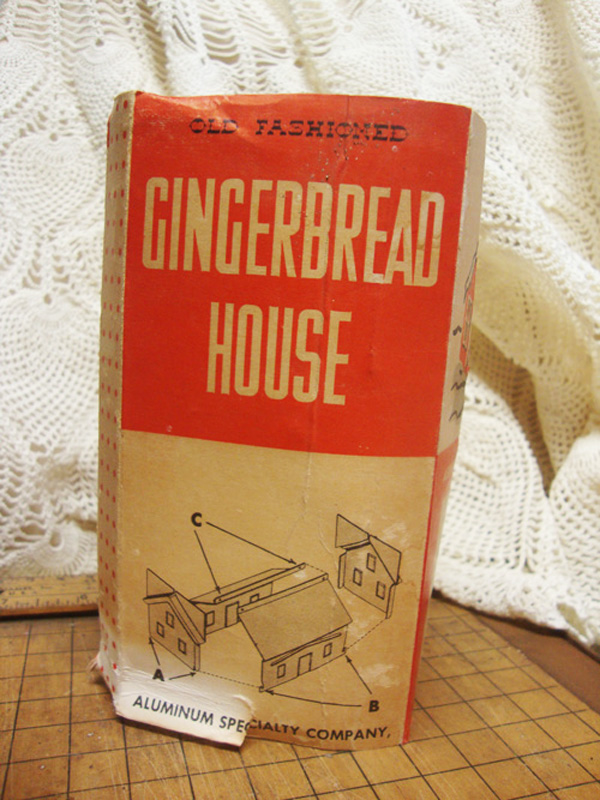 It gives directions on how to assemble it…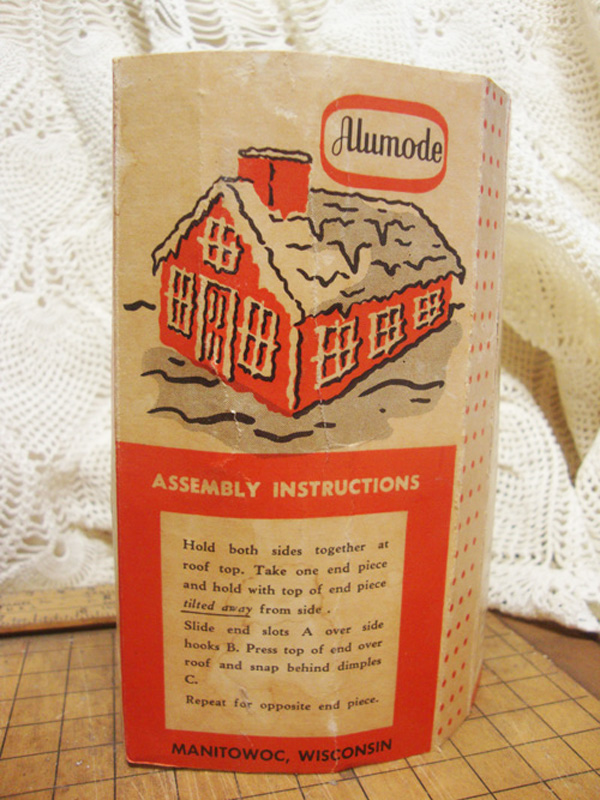 and then how to prepare and fill it.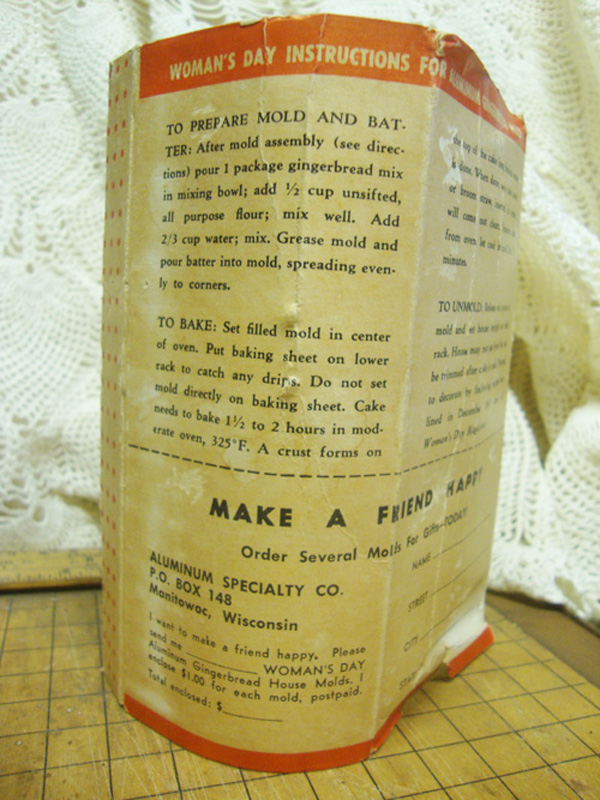 I especially like the bottom mail in coupon that says "Make a Friend Happy" – wouldn't that be sweet if such a cool thing was still a dollar?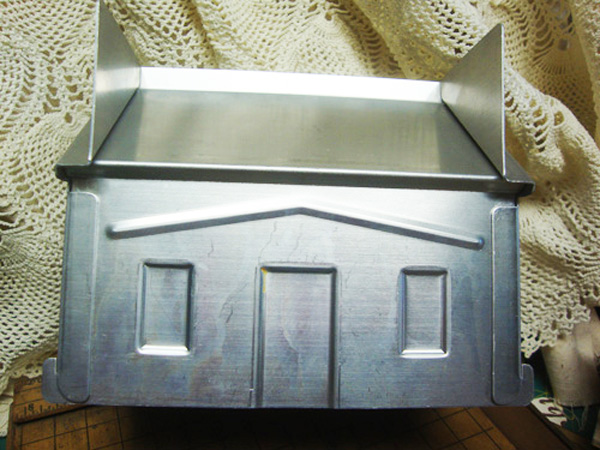 Isn't it wonderful?  I really want to try it out…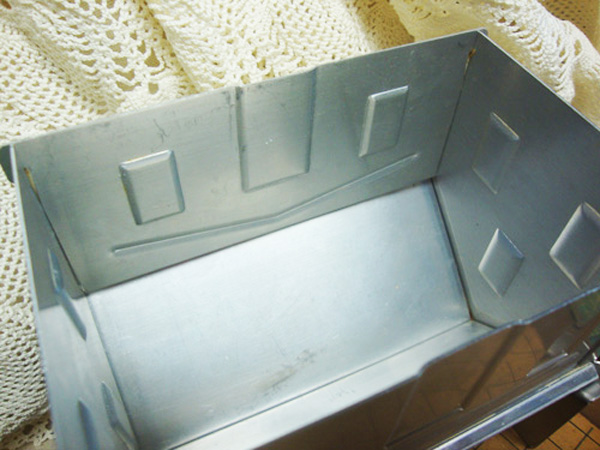 Just think…they didn't even have baking spray back then – that should make things easier!  But about that broom straw…do you think they plucked one from their kitchen broom? I don't think I'll be following that direction!
 
Do you suppose that gingerbread mix TODAY is the same proportion as it would have been 55 years ago?  If I add 1/2 cup flour and 2/3 cup water that it will turn out the same?  Chances are not good, but it's worth a try.
So here's my question:  Does anyone have a copy of the December 1955 issue of Woman's Day Magazine?  I need a recipe from it!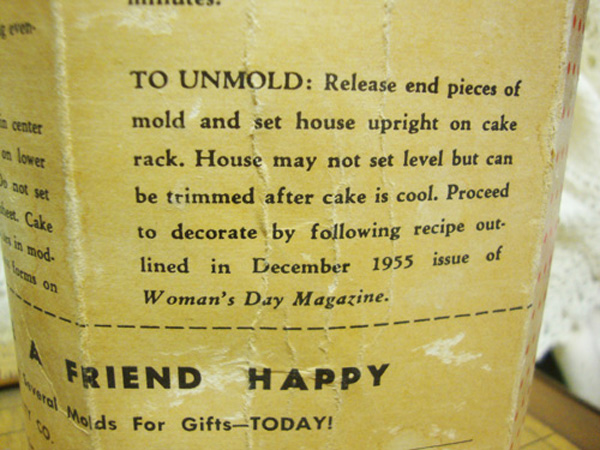 When I get around to trying this, I'll post a picture, successful or not.  Until then, it will remain something really cool that I'll have to try someday.  Please send your best baking wishes my way!

Tags: aluminum molds, estate sales, gingerbread houses, gingerbread molds