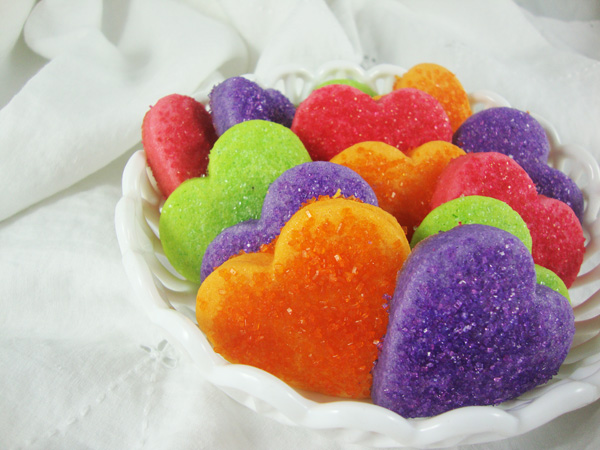 I still love Jell-O cookies!  I love the flavor, I love that they are colorful and I love that everyone else seems to love them, too.  I changed the recipe a little for the Merry Christmas Jell-O Cookies. Since I am approaching the 100K pin-mark and I thought I would try mixing things up a bit in honor of Valentine's Day.  There are a few extra steps to the process, but it was totally worth it to have such cheery Valentine's Day treats!
When I make Jell-O cookies, I normally do the raspberry, lemon, lime and orange, but I'd thought I'd change out the lemon for grape this time.  This is what I got after adding the grape Jell-O…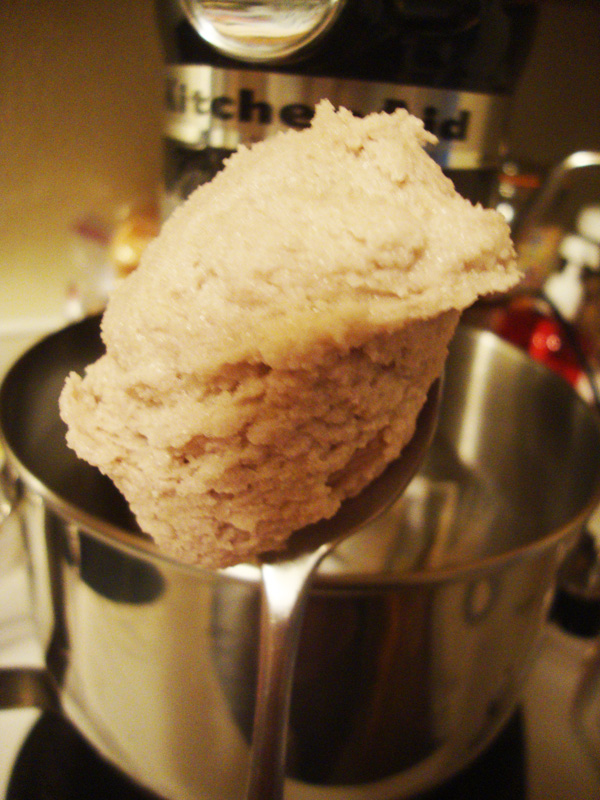 …obviously not much color in here!   More like yucky!  So I added some purple gel coloring from AmeriColor to make it more vibrant…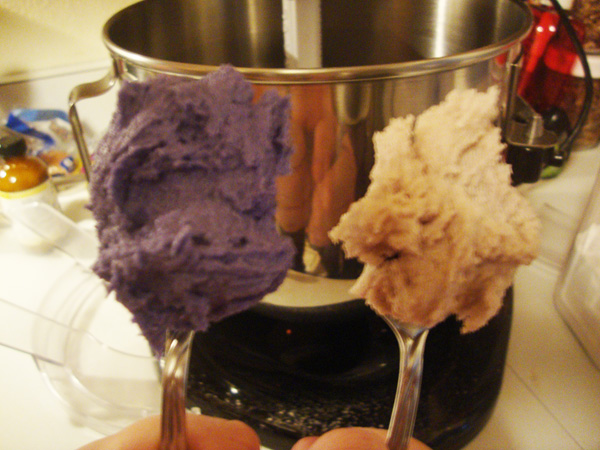 …what can I say! Sorry for the fuzzy picture.
Normally, I roll the cookie dough into balls and then in sugar, flatten them with a flat-bottomed bowl and then sprinkle them with chunky colored sugar, the way I did in the original post.  Then I thought how cute these would be cut-out in the shape of hearts.  The dough is very soft when you first make it, so I thought I would refrigerate the dough first, like I do with my Aunt Margy's Sugar Cookie Dough that we use for cut-out cookies.  I did try to cut and bake them without chilling first, but it was marginally successful, so I made all four batches of dough and then put it away in the refrigerator until the next day.
This dough isn't really designed for rolling, so I followed the normal process, but with chilled dough.  Roll the dough into balls – you will have to adjust the size of the ball depending on the size of your heart cookie cutter.  But don't worry about making them a little too big – just put the excess back into the bowl and you can re-roll it.  Next, roll the dough ball into plain sugar and put it on your cookie sheet.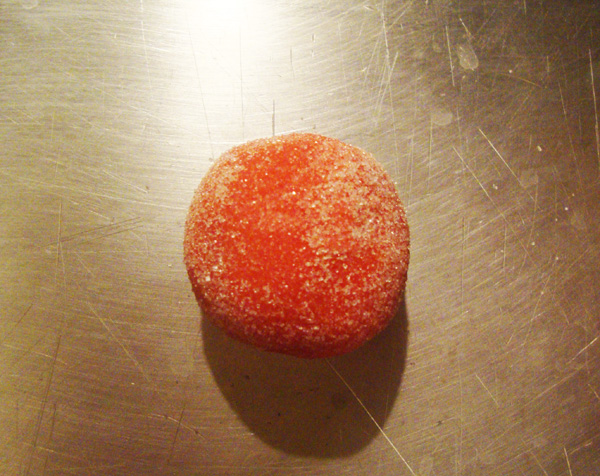 Using the bottom of a bowl (Corelle bowls are flat and the one I like to use), flatten the ball.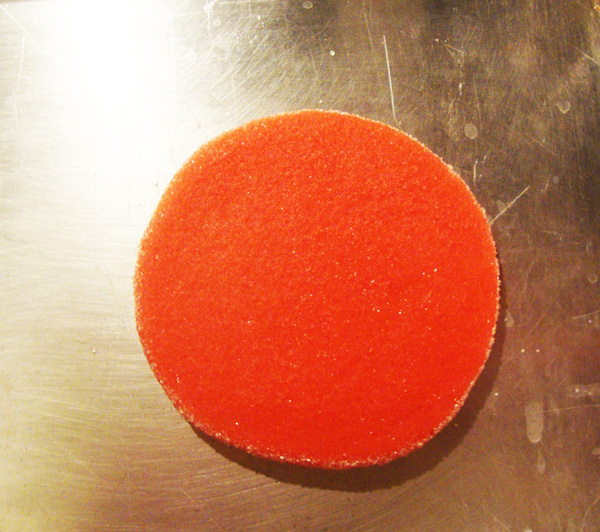 Use a cookie cutter…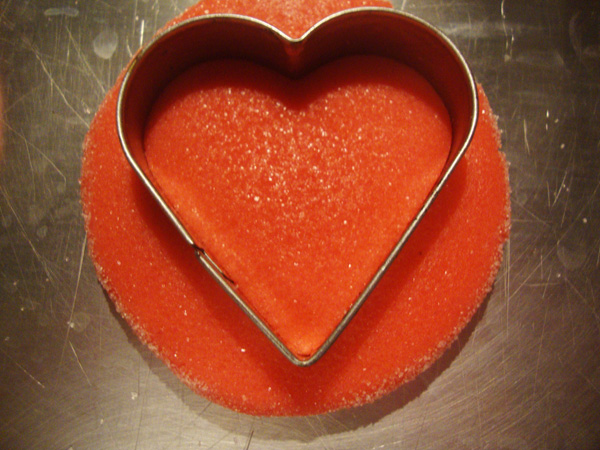 …wiggle it a little to separate it, and remove the excess dough from the outer edge of the cutter.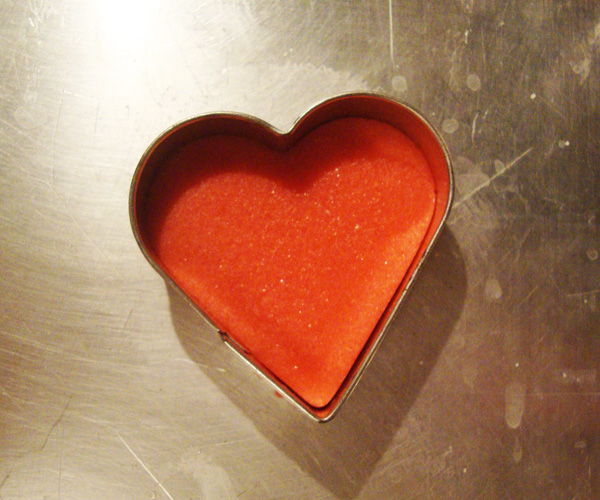 If you see any excess bits around the cookie cutter, wipe it away before removing the cookie cutter, otherwise you might not have a clean edge for the cookie.  I didn't notice this being an issue as much when the dough was well chilled.  Next, sprinkle the cookies with chunky colored sugar.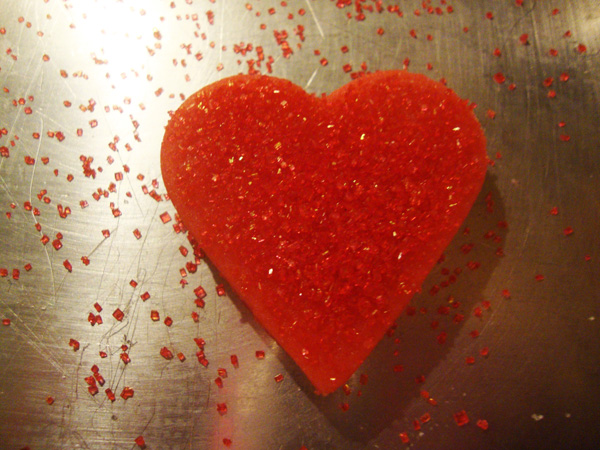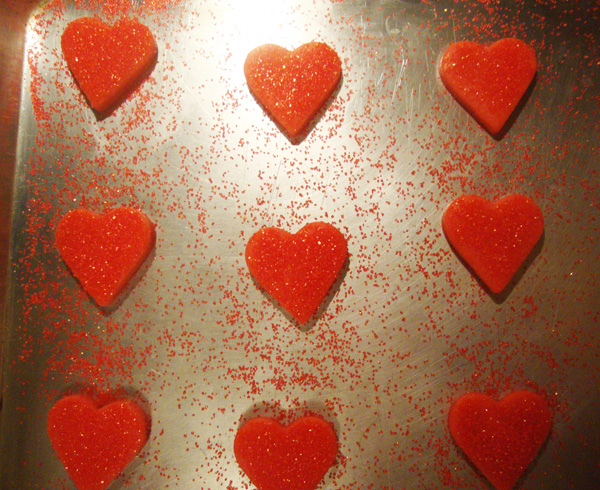 Don't forget that this recipe only needs to bake for 6 minutes – no longer!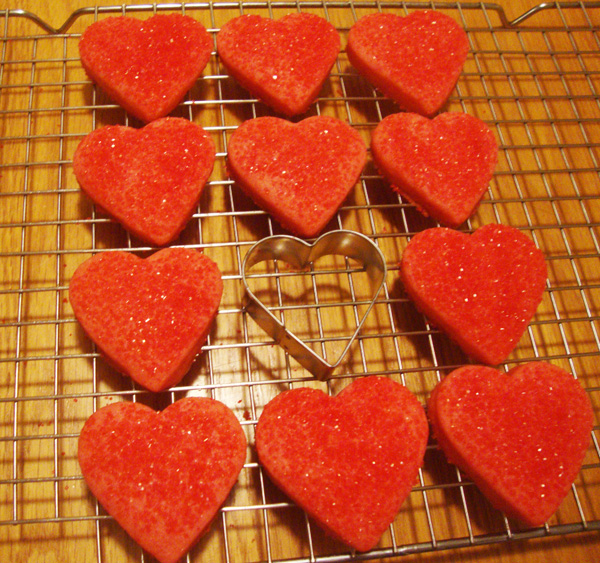 For reference, the cookies bake almost exactly the same size as they are cut – they just rise!
One thing I have learned about making the Jell-O cookies is to make small experiments.  With the Christmas Jell-O Cookies, I added lemon extract.  When I was at Home Goods (can I say how much I love that store?) I found something called Lemon Bakery Emulsion.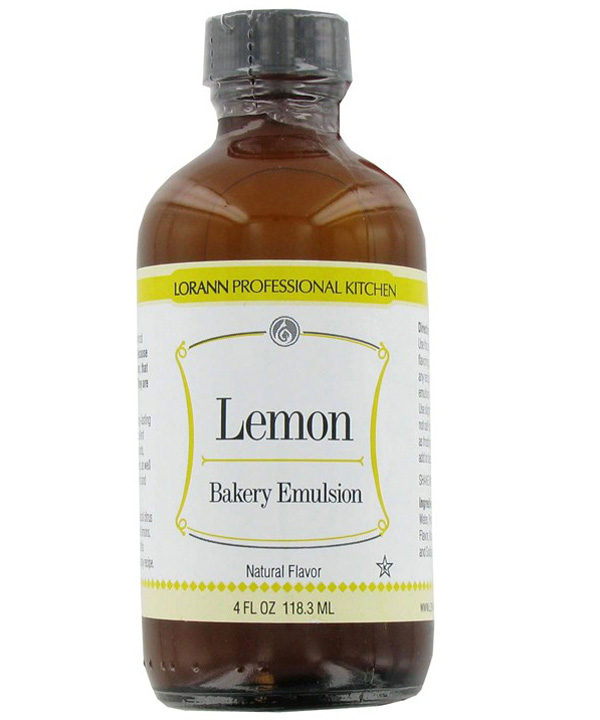 It says that it is prefered by bakers…I'm a baker!  The difference has to do with extracts having an alcohol base, while emulsions are flavorful oils mixed with water with the aid of emulsifiers like vegetable gum. Emulsions are stronger than extract, so you can use less.  I did use a full teaspoon.  This time around I used both, two had extract and two had emulsion…honestly, it is hard to tell which is which.  But it was fun to try something different.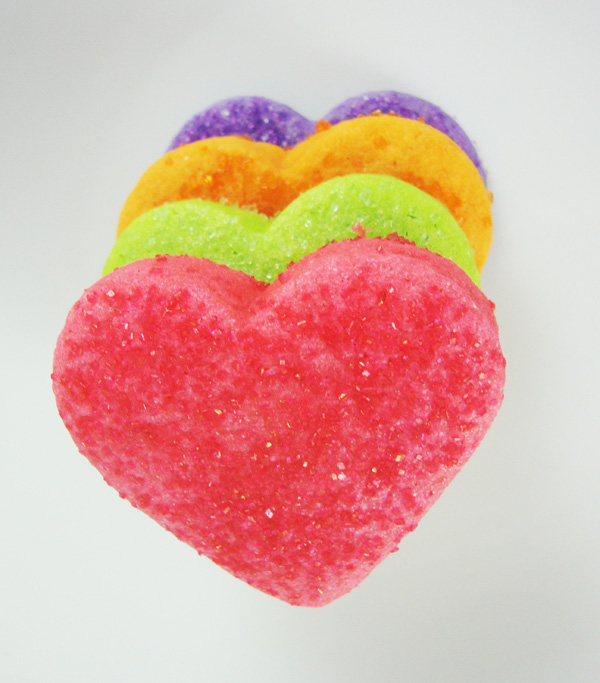 Okay…these cookies make me smile!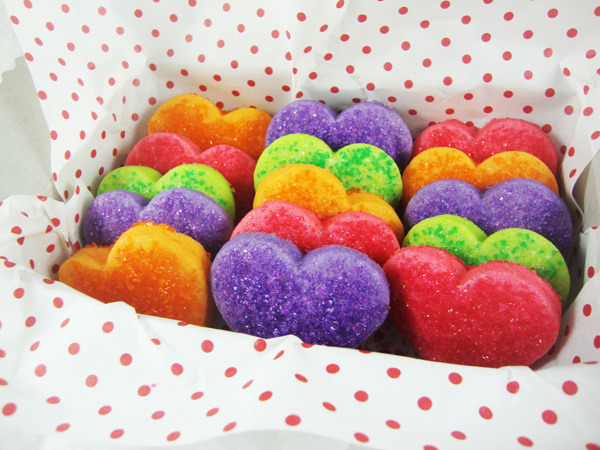 Who wouldn't like to get a box of these?  This little box found their way to Lizzie's place today…do you think she'll share with James?  I think I love these little heart Jell-O cookies even just a little more than the ones in my original post…I love, love, love these cookies!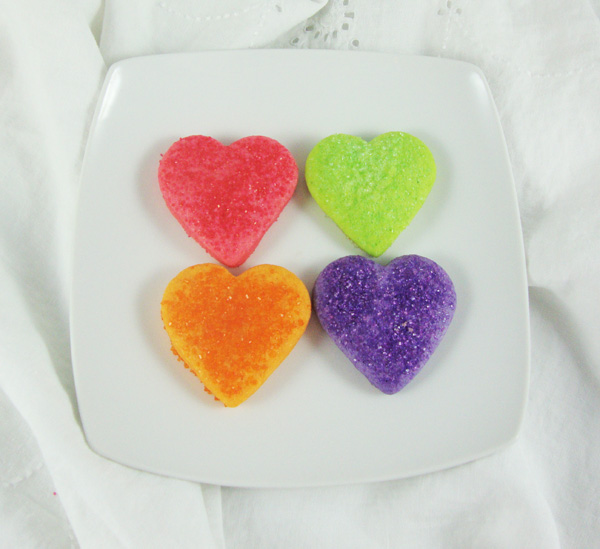 I wonder how long it will take to get 100K pins for these?  What do you  think?

Tags: colorful heart cookies, heart cookies, Jell-O Cookies, sugar cookies, Valentine's Day Cookies