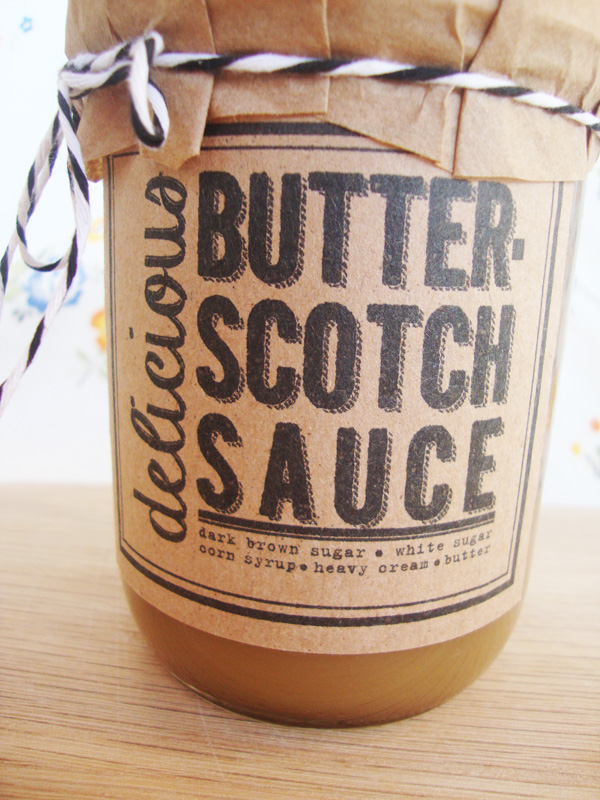 I had the chance to teach a class for our Relief Society's Super Saturday…if you are in the Relief Society, you'll understand.  If you're not, it's where a bunch of women get together for a long day of crafting, demos and classes.  You learn new skills, both when taking the class and also when teaching, as it makes you focus on finding new ideas to try, i.e., recipes, crafts, skills, etc.  It's a way to locally/geographically share creative ideas…it's sort of like "pinning" in the neighborhood with a bunch of friends that "follow" you…and it's definitely lots of fun!
I was asked to teach a class on gifts from the kitchen, focusing on easy dipped treats.  I immediately thought of cake pops, one of my favorite desserts.  But I also wanted to focus on presentation.  We appreciate it when someone brings us treats from their kitchen and as a family, we also like to share special recipes we love.  Personally, I have a thing for packaging.  It's something I look for, something I keep track of… something I pin!  I prefer to keep it simple, so it needs to be easy and hopefully inexpensive.  I am always on the hunt for packaging components that are fairly neutral, so anything white or brown (paper bag shade) is what I like to stock up on.  
Since part of my class was showing ideas for how to package gifts from the kitchen, I needed something to package.  My friend Ruth made a delicious butterscotch sauce that I recently tried.  It is a super simple recipe, a perfect thing to package…and then we could eat it when the class was over!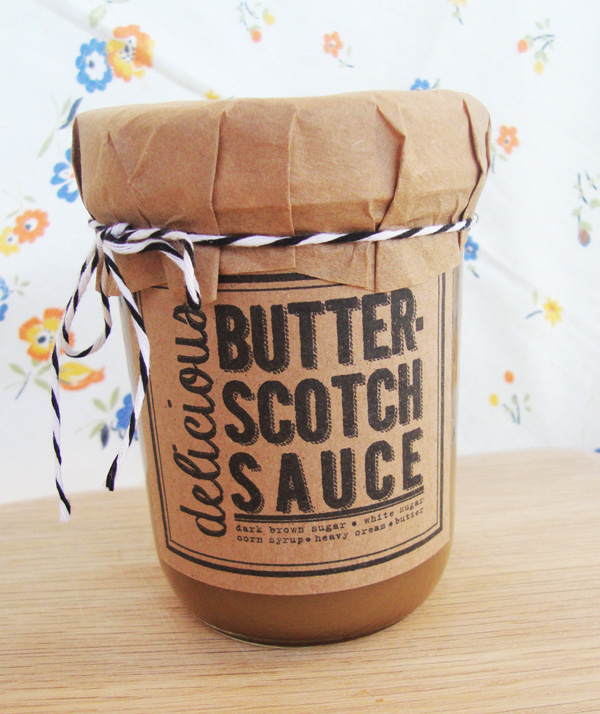 Butterscotch Sauce
(Makes about 1 1/2 cups)
8 Tablespoons (1 stick) of unsalted butter – I didn't have unsalted, so I used regular butter
1/2 cup dark brown sugar – Ruth said it works fine with light brown sugar
1/2 cup white granulated sugar
3/4 cup light corn syrup
1/3 cup heavy cream
Melt butter in a large skillet.  Add corn syrup and sugars.  Bring to a boil; cook for about 2 minutes.  Remove from heat; slowly stir in the heavy cream.  Allow to cool slightly before serving.  You can also store this in an airtight container for up to a week.   Best when served slightly warm and it is especially good over ice cream.
That's it.  Isn't that easy?
I doubled the batch, and when I put it in the jars, it filled two pint jars plus about 1/2 cup extra.
I have to tell you…I tried to get a great picture of the Butterscotch Sauce over the top of ice cream and I could not make it happen!  It is, after all, summer…which didn't help when I poured the warm butterscotch sauce over the top…which wouldn't stay on top of the ice cream!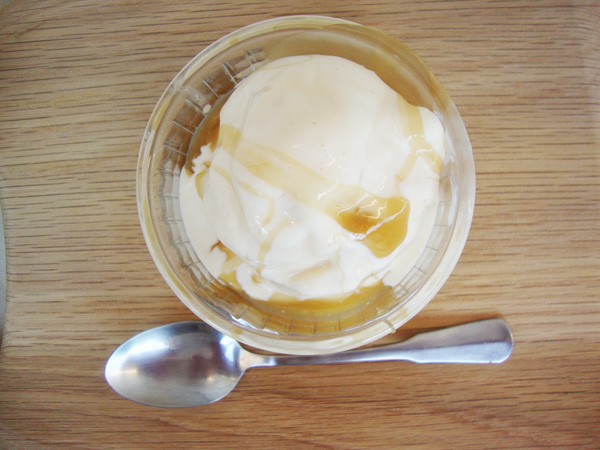 I kept pouring the butterscotch sauce, then grabbing the camera…I wasn't quick enough!  I should have looked up some tips on photographing ice cream!  But even in a slightly melted state, it is yummy!  And if you like pecans, a good sprinkling on top makes it even better.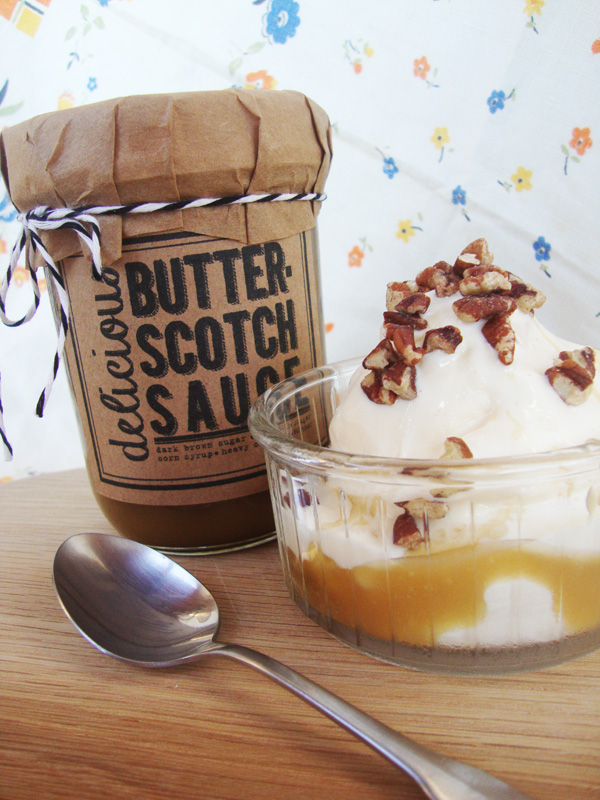 I like to include the ingredients on the label.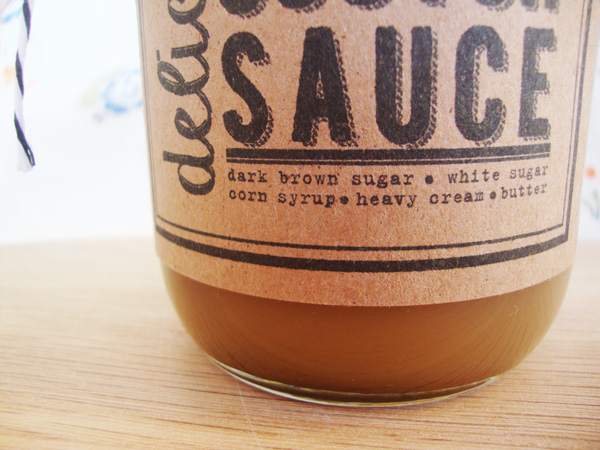 So…what do you think?  Do you like it better with or without the labeling?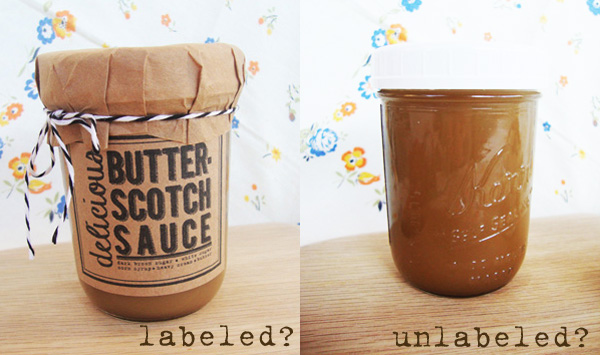 I use the white plastic lids for things that don't need an air-tight seal.  For the cap cover, I use lightweight brown paper bags because they are easy to work with…not too stiff.  Of course,  I love finding any excuse to use baker's twine.  I did run into one little problem after I put the Butterscotch Sauce in the refrigerator – if you leave the jar out too long, condensation will form on the bottles.  Since I printed the labels on regular kraft-colored, text-weight paper, there's not a whole lot you can do, if the paper gets wet, to keep the ink from running.  Next time I'll spray the labels with a sealer, both sides, and maybe that will keep the ink from smearing.  I mentioned this to a friend, and they said "You get it there cute…after that, there's no guarantees."
It's important that your kitchen treats taste good, but good presentation goes a long way to make it extra special!

Tags: desserts, sweet treats