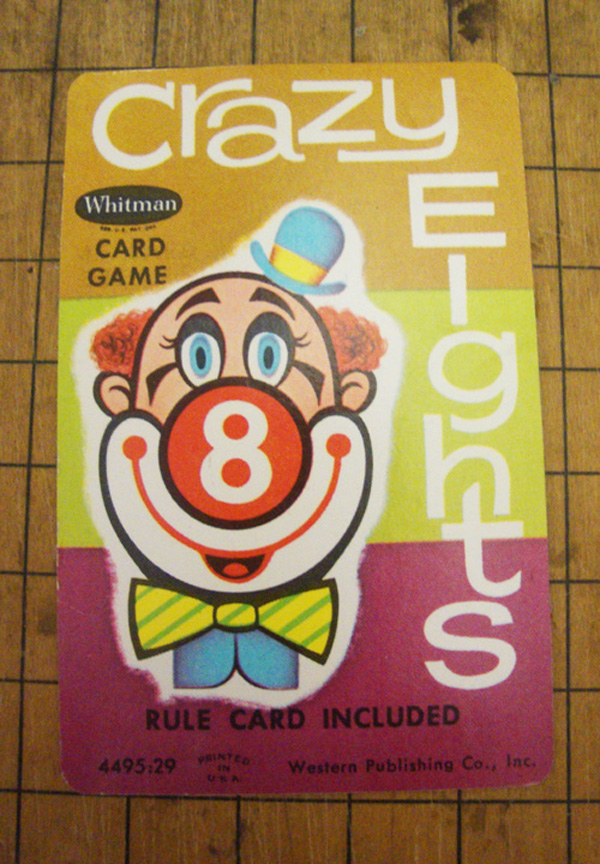 I found this game at an estate sale last weekend.  I was charmed by the artwork, and for $1.00 for 6 assorted decks, who could go wrong.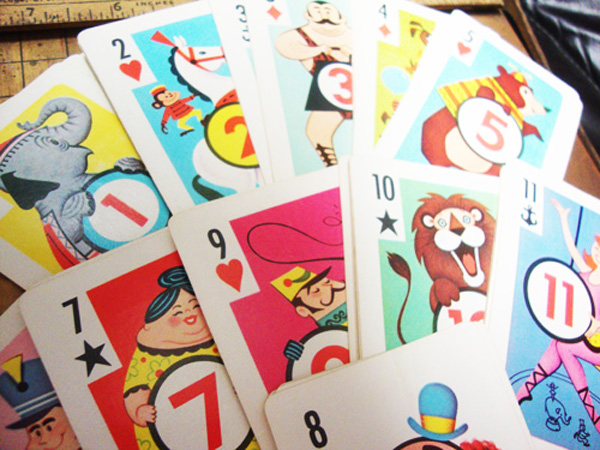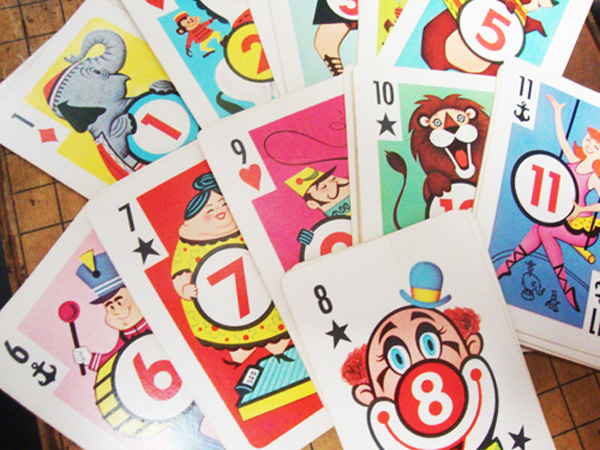 Aren't they the cutest?  I couldn't help myself!
My mind wandered to an assortment of papers that I have collected…and not used yet…from Sassafras Lass…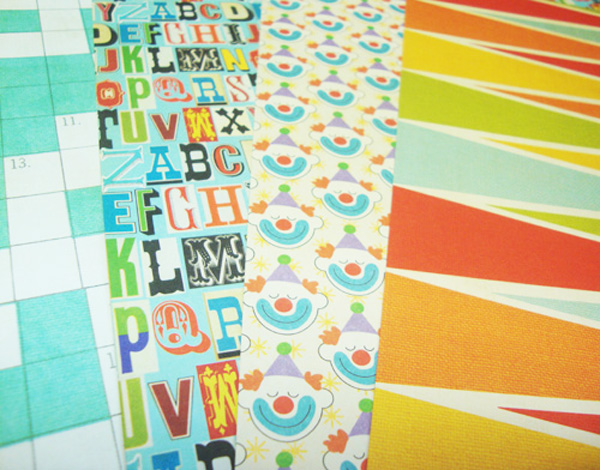 Do you see where I'm going here?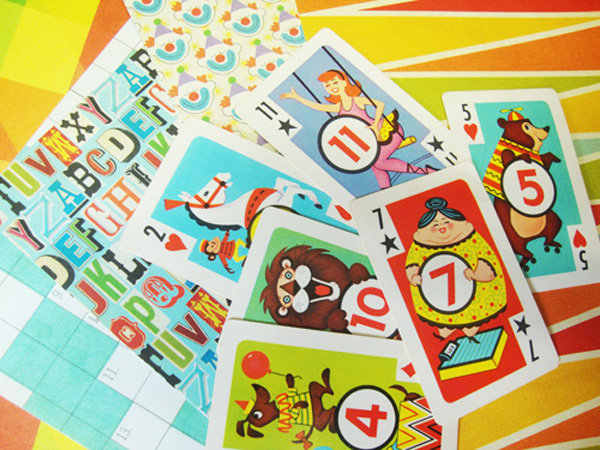 I don't think that Sassafras could have made the colors match any better if I had taken the cards to them and asked them to.  Thank you, Sassafras Lass, for being so insightful to my needs!  I'm going to have to put off doing anything with the cards and papers for a little while, but I'll share when I do!
I wanted to find out how old these cards were, and I was fortunate enough to have the top card from the deck with the rules on the back.  This is what I spied…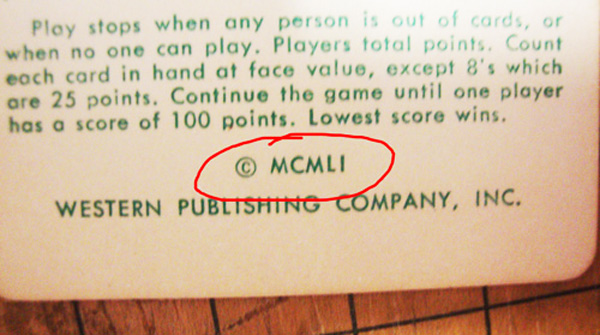 Thus my query.  It's a trick question…I know the answer!  But it got me to wondering if they teach children in school today how to convert Arabic numbers to Roman Numerals.  Granted, I don't use Roman Numerals very often, but I'm glad that I know how to read them when I need to!  If you don't know or remember how to read them, you can click HERE.
I won't say but by how much, but these cards are older than I am.  A fun find indeed!

Tags: circus cards, Crazy Eights, Sassafras Lass, vintage Crazy Eights cards