I have an absolutely fabulous collection of patterned paper…which could also be considered extensive, or maybe more correctly expensive!!!  It's hard to pass on the fun paper lines from so many companies, but how much paper does one woman need?  Obviously not as much as I have, but I'm doing my part to keep companies in business and to support my local scrapbook store.
One way I have come to grips with my collecting is to occasionally direct my focus on mini pads of paper.  The patterns are generally reduced to one quarter of the size of the original sheet, which is perfect for card-making.  Sometimes I actually prefer the smaller-sized patterns to those of the 12″ X 12″ size and I have found that I can use them on layouts as well. 
Because I like them so much, I've decided to do a regular Monday post.  Since there are so many great options, I will use different manufacturers.  It will be my Mini Monday projects.  Today I will be using a 6 X 6 Petite Paper Pack from Pink Paislee's Hometown Summer Collection.  There are 24 sheets of paper, 2 each of 12 designs.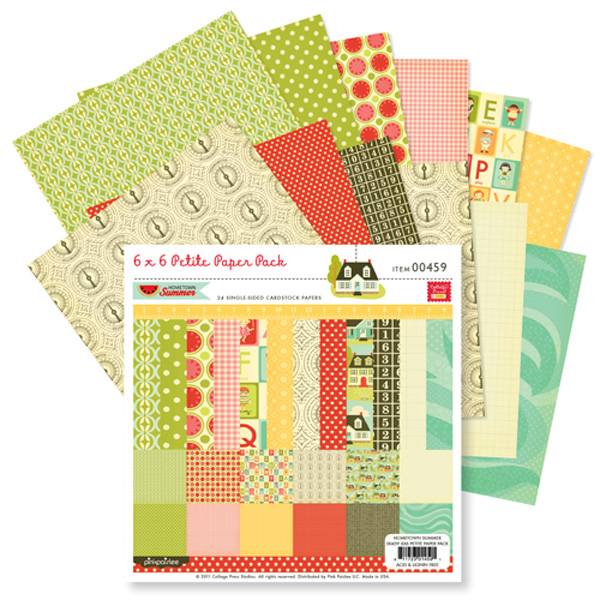 I have also used some of the die cuts from the Punchouts package…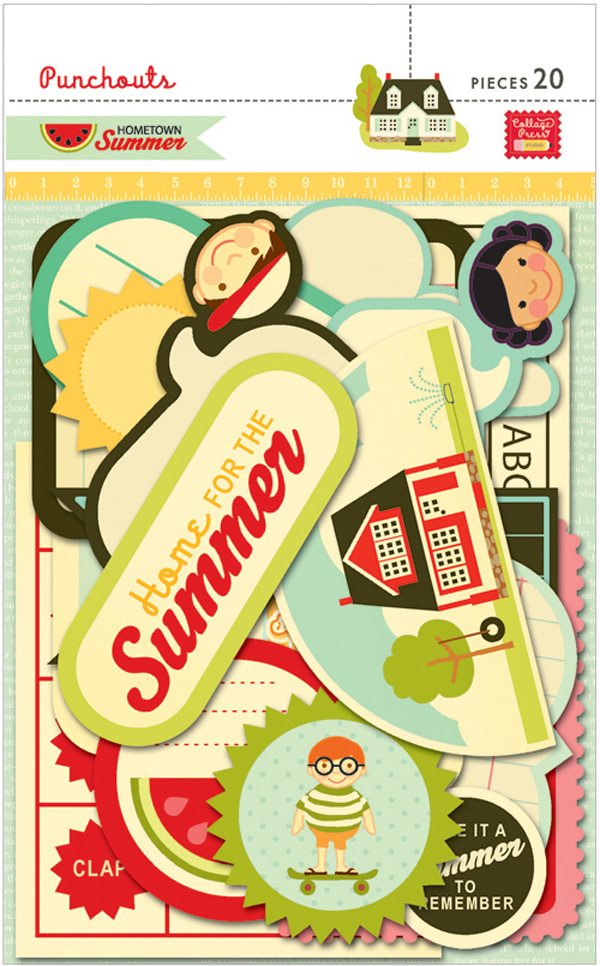 Here are a few…there are so many more that I can do, but it is a Monday and I haven't gotten back into the groove of paper crafting yet!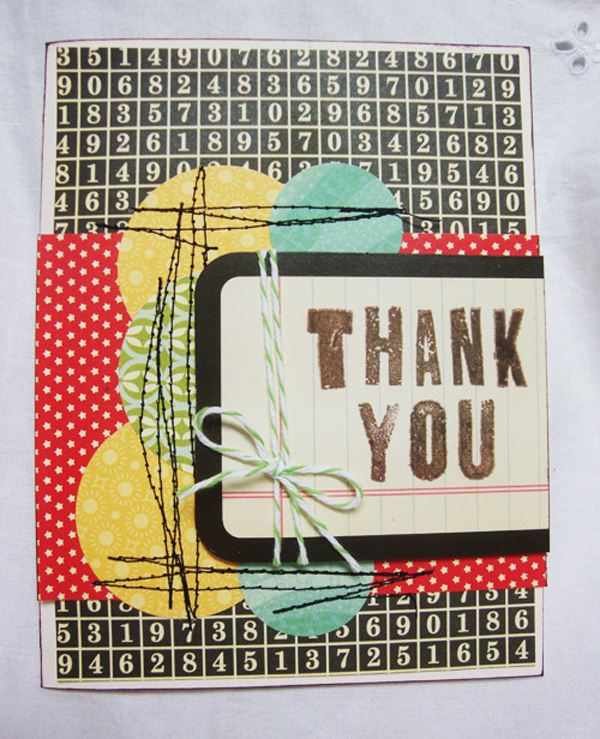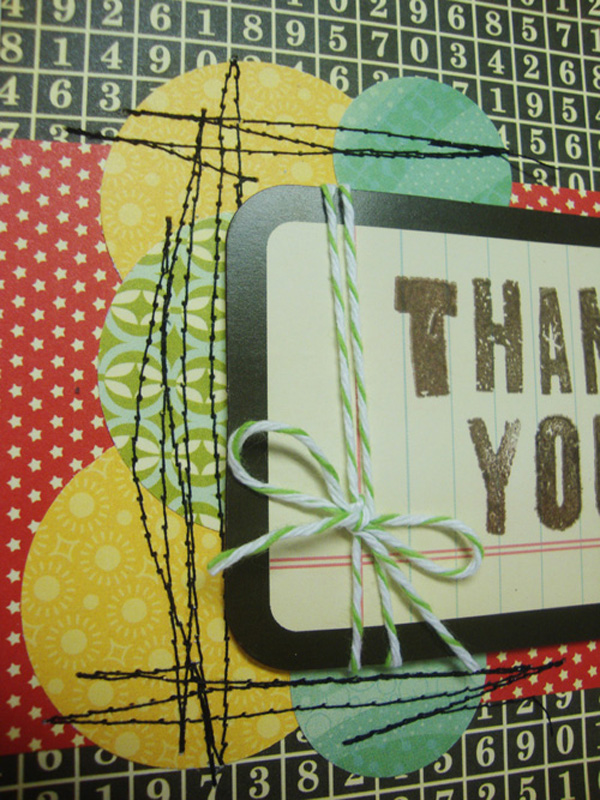 Sometimes I actually need a "thank you" card for a gentleman, and this one is definitely usable for a masculine thanks.
Birthday cards are always needed and I have a whole box of yoyos waiting to find a home.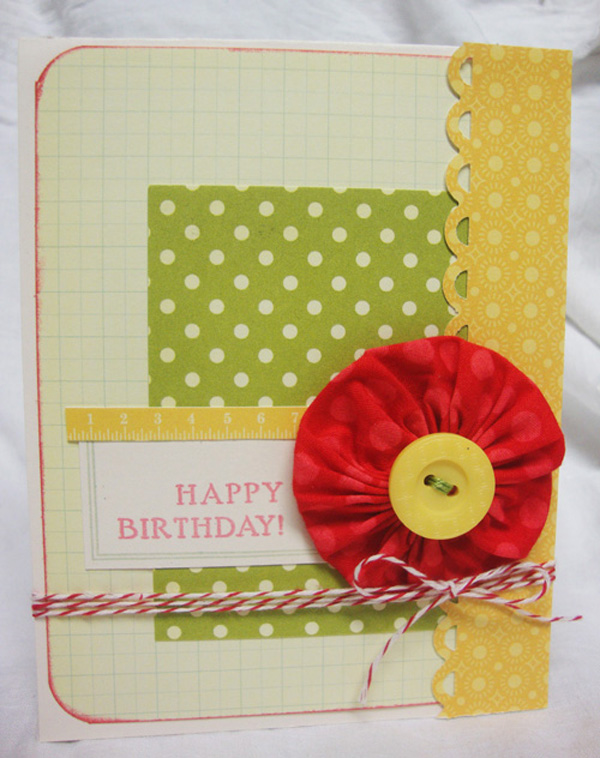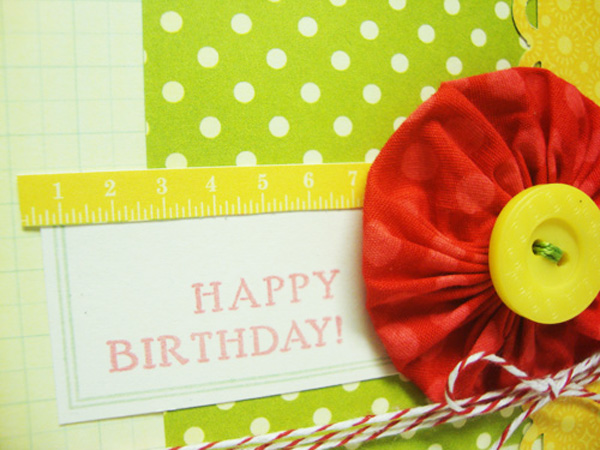 The little yellow ruler came from the cover page of the paper packaging.
I do have a whole pile of Button Boutique stamped cards and I am always looking for the opportunity to use one.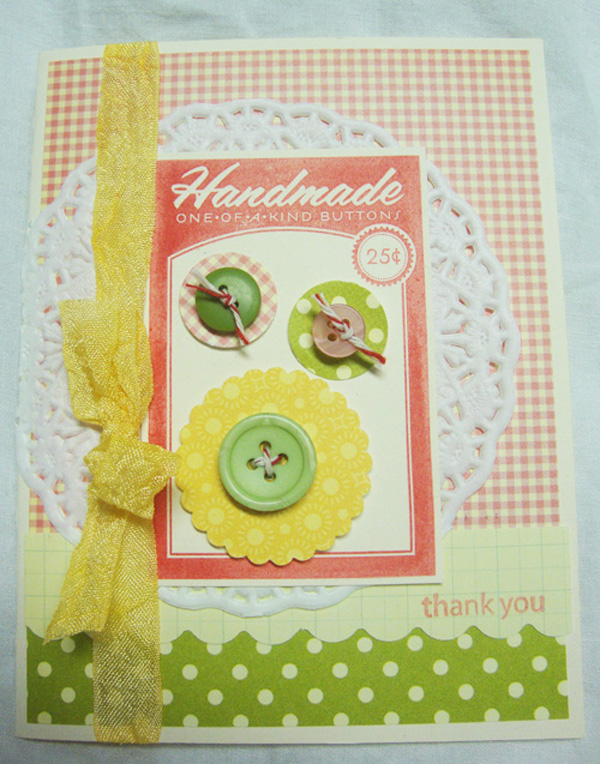 The patterned paper that I used on the last card was so appropriate for a teacher "thanks" card that I had to make one…even though my youngest is a junior in high school and has a bunch of teachers…maybe he has a favorite or I could make more!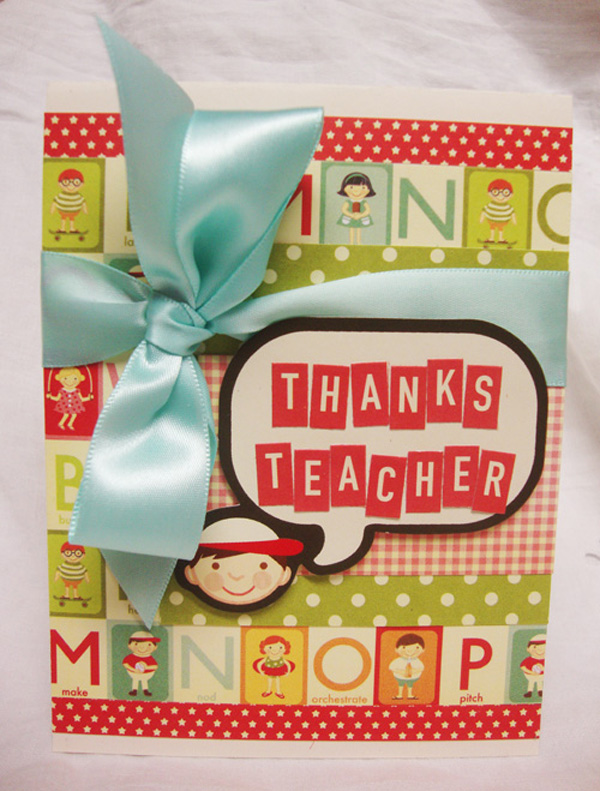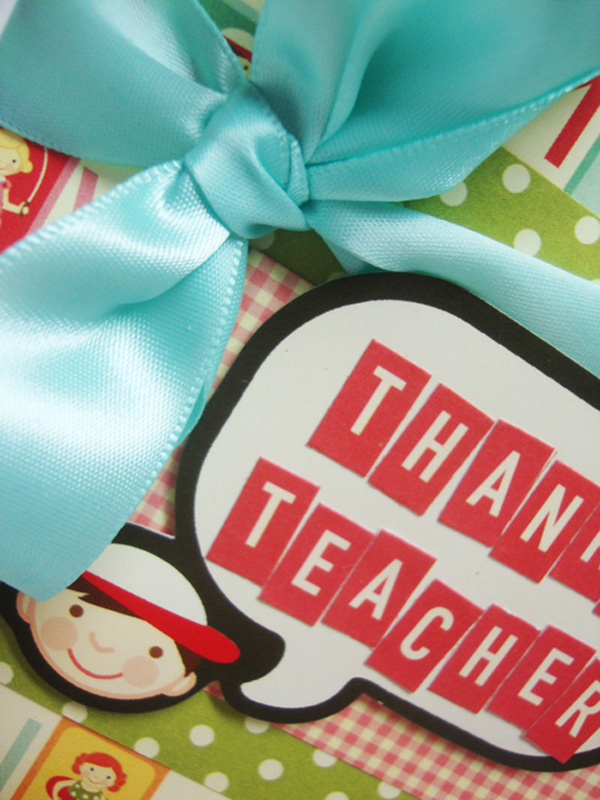 Sorry it took me all day to get this ready…next week, I'll get it posted earlier!  It seems that I am still recouping from the two weddings from last week!

Tags: happy birthday cards, masculine thank you cards, Pink Paislee, Pink Paislee Hometown Summer, teacher thank you cards