Have you ever watched little kids dish up food at a buffet and think to yourself, "They will never be able eat all that!"?  I always have big plans, bigger than I seem to have the energy to accomplish.  Last week I was busy making desserts for our family Easter gathering, mostly recipes or ideas that I found on Pinterest: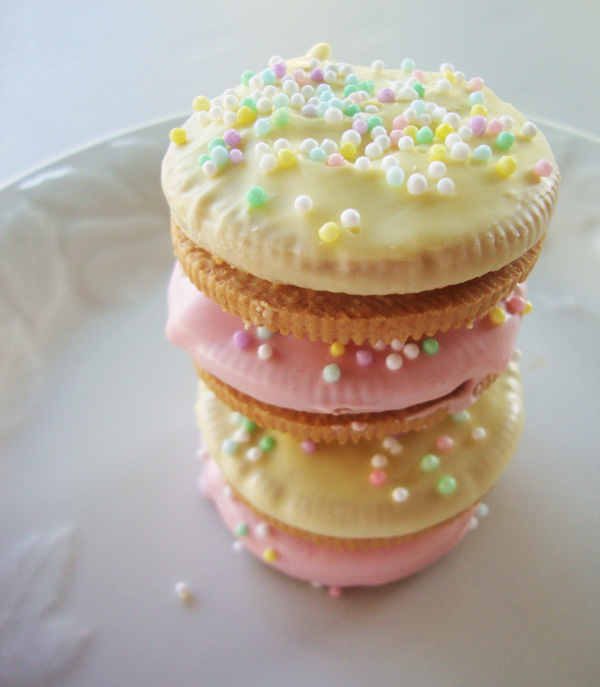 Easter pastels dipped Golden Oreos…I used the leftover candy melts from the cake pops that I made…super easy!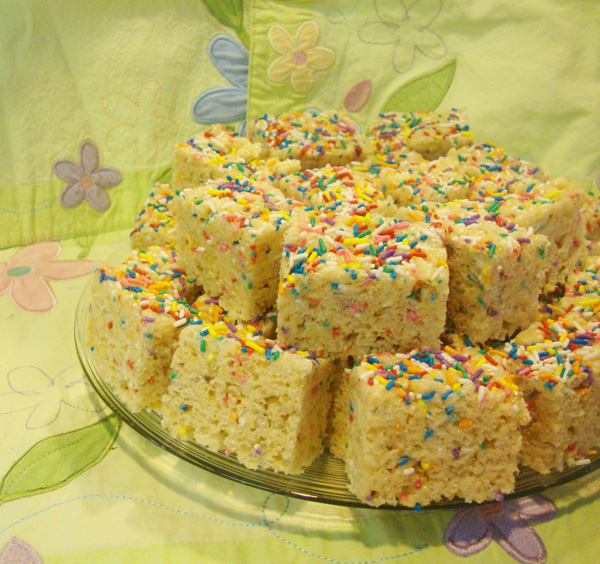 Cake Batter Rice Krispie Treats.  Yep…they were good enough to make again!  Since I was trying to make desserts with things I had on hand, I opted to make Oreo Surprise Cupcakes…I was short on the supplies to make them minty.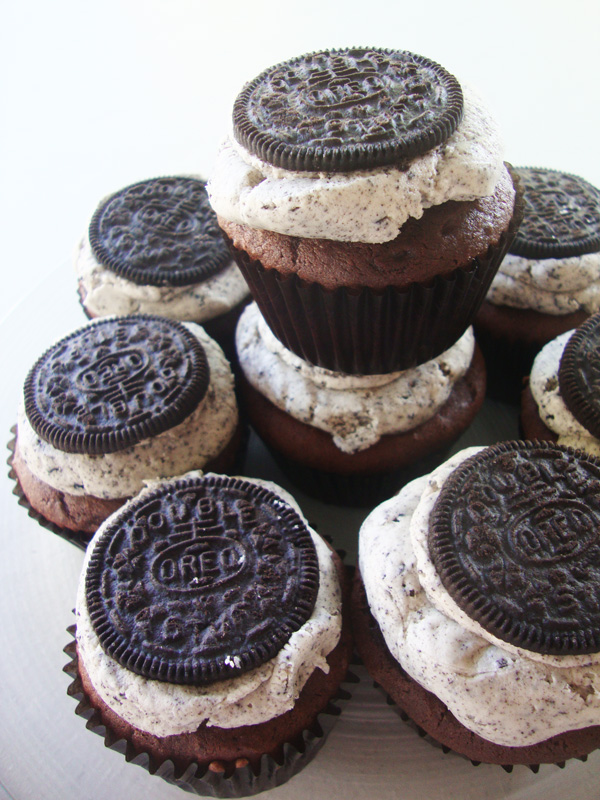 I was a little short on time and had a "lack of equipment" failure, but they were delicious!  I will make these again.  I also made cake pops, but ran out of time to take pictures.  Megan and I made two batches…one with devil's food cake and one with white cake.  The chocolate ones were dipped in different candy melts and topped with graham cracker crumbs and crunched itty bitty marshmallows (the kind that go into hot chocolate) OR crunched up Reese's Pieces.  The white were plain with swizzled  chocolate of a different color…sorry, no pictures of those.  It was hard enough to take the above pictures at my brother and sister-in-laws, but I ran out of time.  What I didn't get finished before we went to the party were these…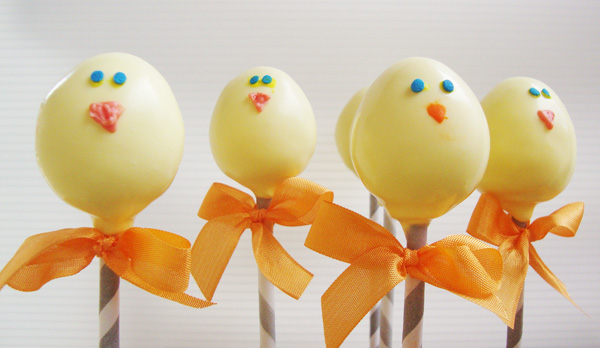 They have been sitting on my counter since last Friday, waiting for faces.  They did not make it to the family party.  I feel pretty good about their shape, but I didn't have a lot of the yellow Apeels, so I add white to the yellow when I melted them.  That wasn't so bad, but when I went to add the eyes, I was doing it in poor lighting and didn't realize the color difference between the yellows…don't look too closely!  It's okay – every time I do a new project, there's a learning curve.  My children are happy…now they can eat them – the pictures have been taken!  I did come up with a few tricks that I will share later! 
With all that said, I'll have to admit that the most fun part of the party was not the delicious food (Thank you Paul, Wendy and helpers!)and tasty desserts that I put so much energy into.   The best part was the surprise visit from Jake from Vegas and the time spent with family, catching up on what everyone is doing, laughing and sharing.  It was a long drive, but well worth the trip!

Tags: cake batter krispie treats, cake pops, chick cake pops, cupcakes, oreos, rice krispie