I don't think so!  As hard as it is, I have tried to wait for summer to turn to fall before I start preparing FALL holidays, but those pesky stores are always a few steps ahead of my time-line.  There it is…sitting there…waiting for me in all it's black and orange creepiness.  We all know what happens if you snooze…you might just get buried in boring!
This is really a commentary on how the retail market has taken over the calendar.  When I was a little girl, scores of years ago, things were actually done in seasons.  Being in love was color-coded in red and pink for Valentine's Day, but mostly limited to boxes of candy and cards; colored eggs and grass, with little bunnies and chicks, was on the list for Easter…I must say that I felt sorry for kids that got a pre-made/wrapped basket…still do!  Red, white and blue for the 4th of July in banners, flags and sparklers, if you were lucky.  Next on the calendar was Halloween, but it didn't really start until October; we made our costumes, carved pumpkins and found the biggest pillowcase we could find, even though we knew we could never fill it all the way up and couldn't carry it if we did!  There might be a few token horn of plenties in November, but  there wasn't another massive decoration attack until the stores would magically transform to Christmas themes over Thanksgiving.  One day there was nothing and the next…BOOM!  Tinsel, trees, ornaments and lights everywhere.  Does anyone stick to this minimalist behavior, let alone the schedule anymore?  I don't think so!!!
 We all know that resistance is futile, so what do you do if you can't beat them?  JOIN THEM!  So without further ado, here are some cards and a couple of layouts that I did for Pinecone Press.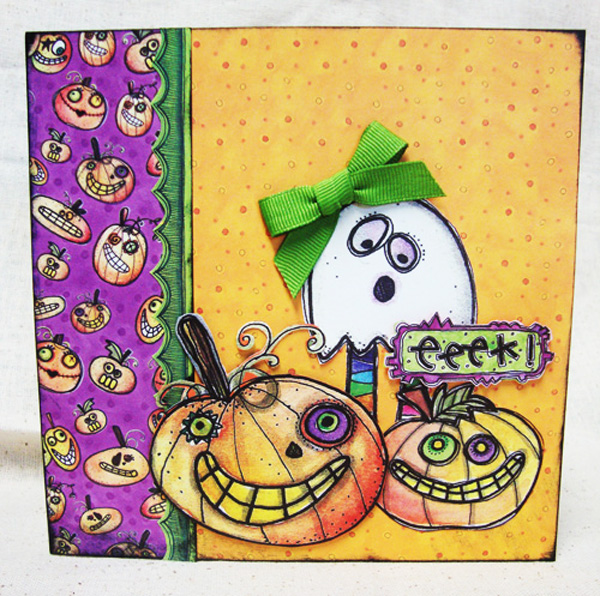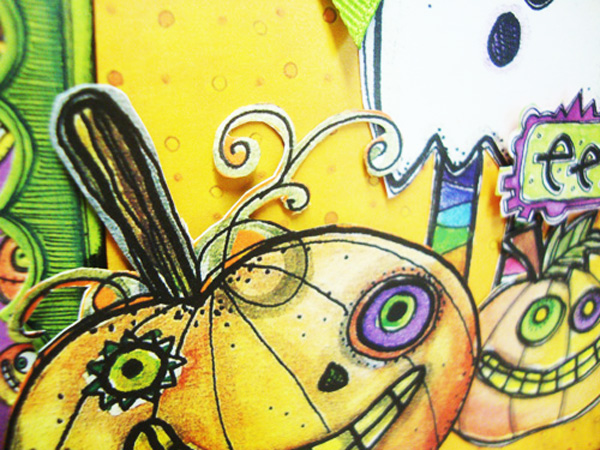 For this paper line, I cut, cut and cut some more!  All these images wanted to be dimensionalize, so I accommodated!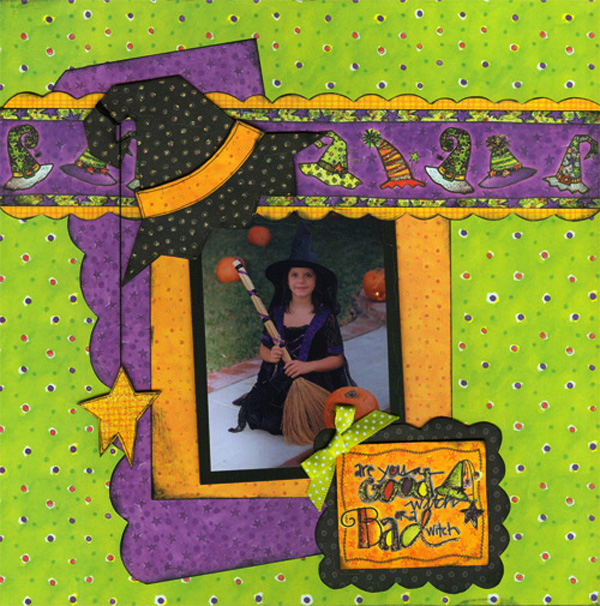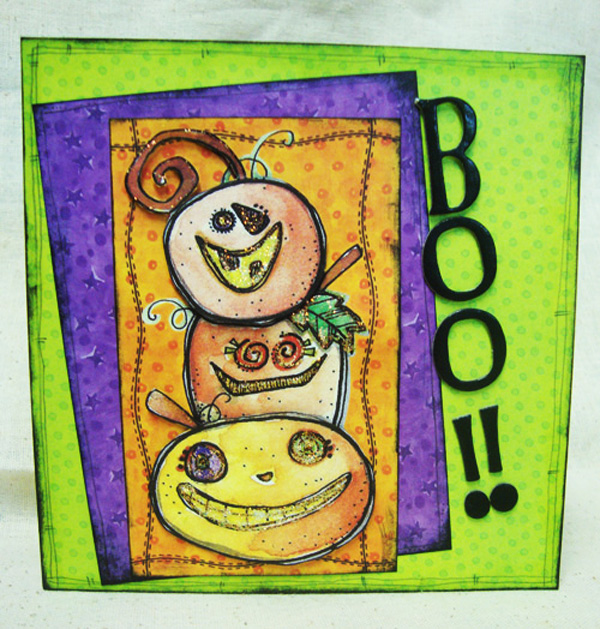 If you add some Crystal  Stickles to isolated spots, it will really perk up embellishments.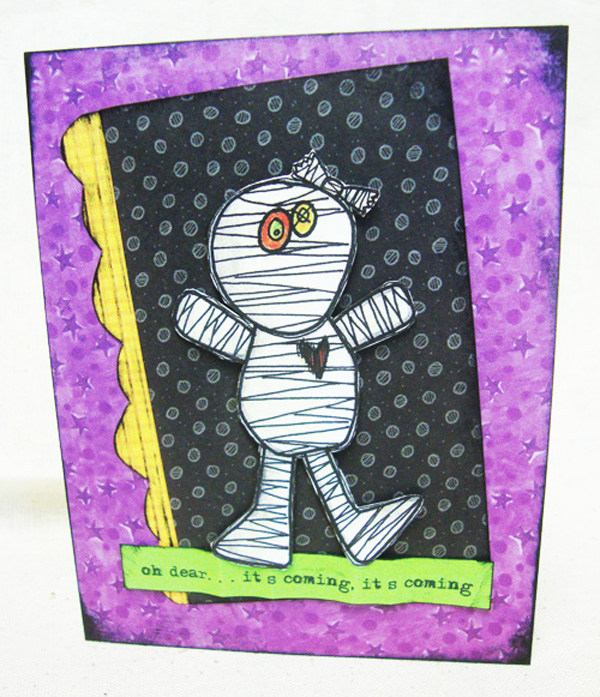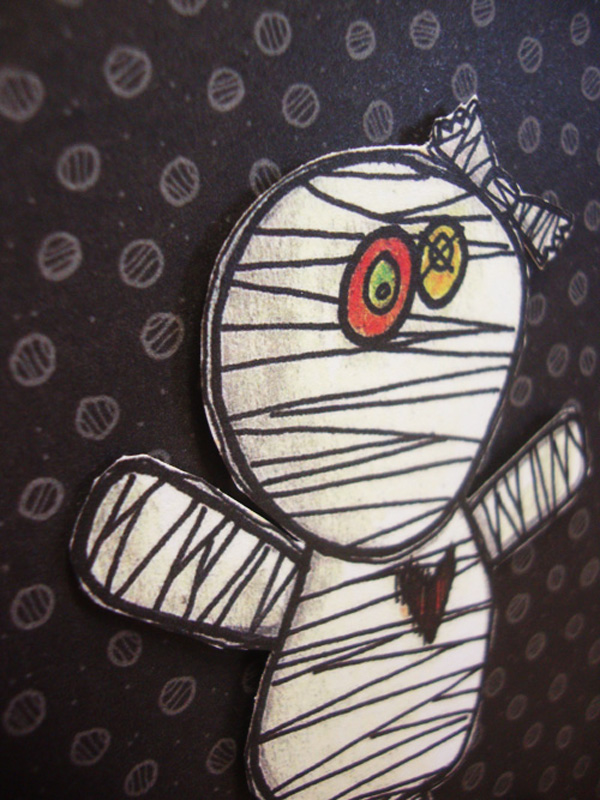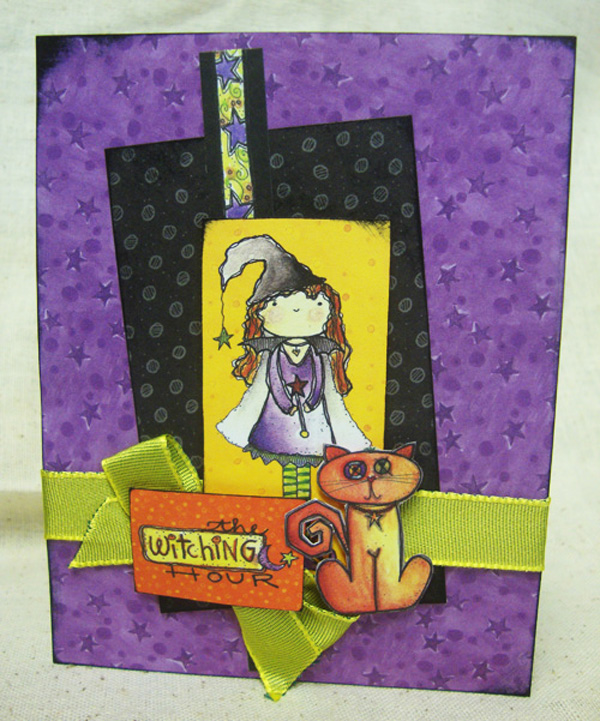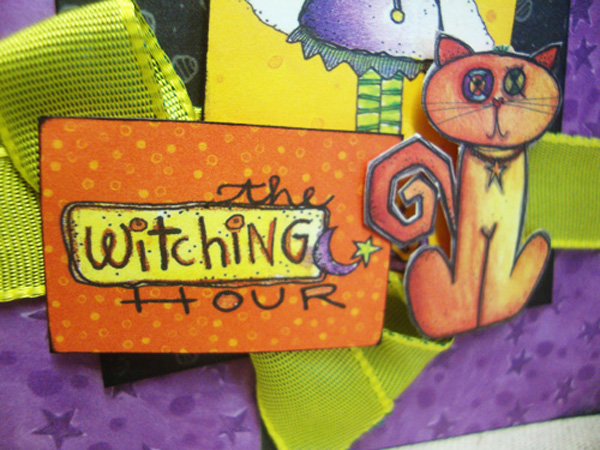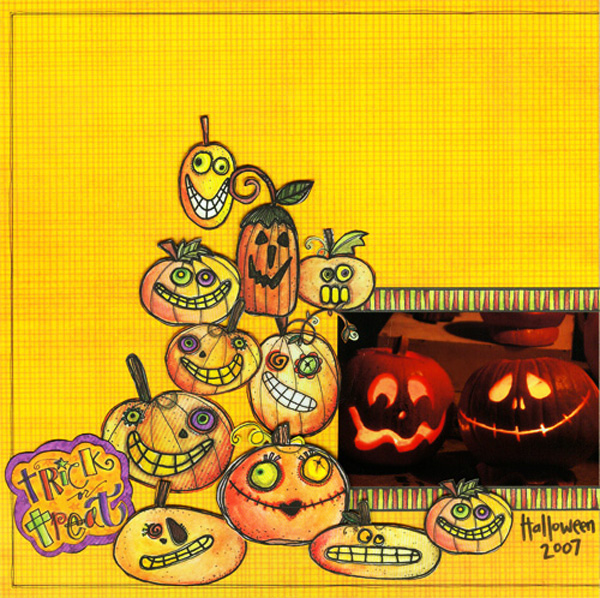 This one has LOTS of cut-outs…LOTS!  I love all those demented, but cute faces!
There are plenty of small elements that will make up cute, albeit small cards.  These are perfect for a plate of yummy pumpkin cookies for your favorite fiend…I mean friend!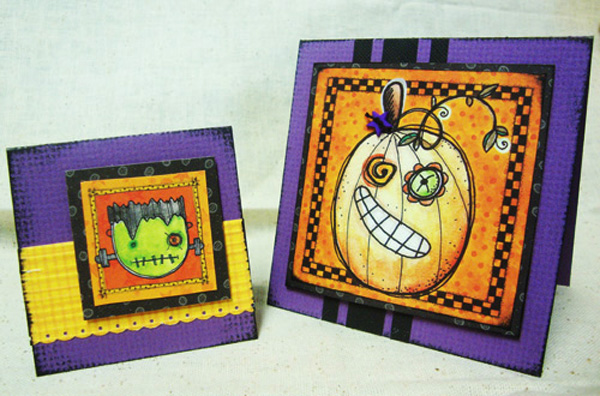 The paper was a collaborative effort of Lindsay Ostrom and Karina Galena and I think the  characters are to die for cute.  You can find the paper at Pinecone Press…go get some before it's gone!

Tags: Halloween cards, halloween layouts, Hocus Pocus, Pinecone Press