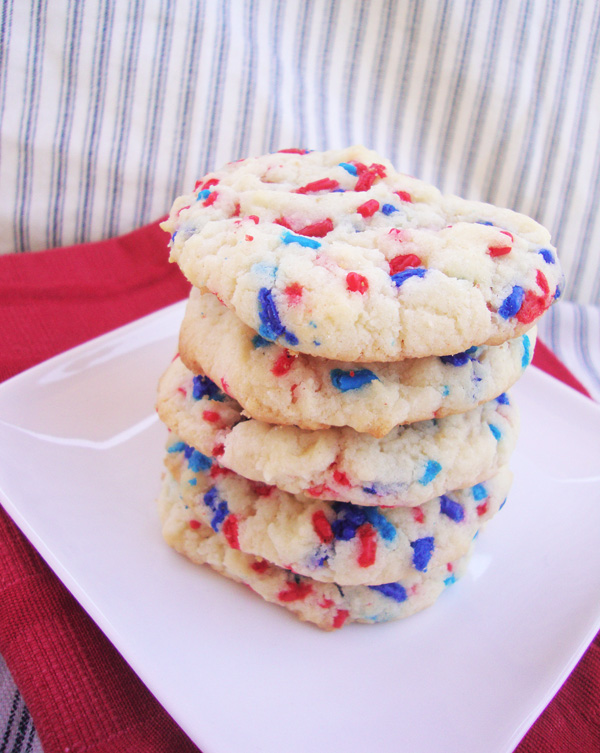 UPDATE – At the bottom of the post!!!!!!
Red, white and blue…technically TWO blues!  These cookies scream, "Take me to your 4th of July picnic!"  A week or so ago, I found these cute cake cookies on Pinterest and thought I would whip these right up…and I did!  Whip them right up!  This super easy recipe requires a few additional ingredients but uses a store-bought cake mix, which speeds up the process.
Sprinkle Cake Cookies
1 lg (18+ oz) white cake mix – I used the Pillsbury Stars and Stripes mix because I wanted the confetti sprinkles included to use in the cookies
1 teaspoon baking powder
1/2 teaspoon vanilla
1/2 cup oil
2 large eggs
1/2 cup red and blue Jimmies , plus the ones in the cake mix box
Pre-heat oven to 350°.  In a small bowl, combine the vanilla, oil and large eggs; mix well.  Stir the baking powder and cake mix together in a large mixing bowl; add the egg mixture and mix well.  Add the Jimmies and stir in gently. Drop by spoon or scooper full onto a cookie sheet.  Bake for 9 – 10 minutes.  Once you take the cookie sheet out of the oven, let the cookies sit on the pan a few minute. Cool on a wire rack.  Makes 30 – 36 cookies.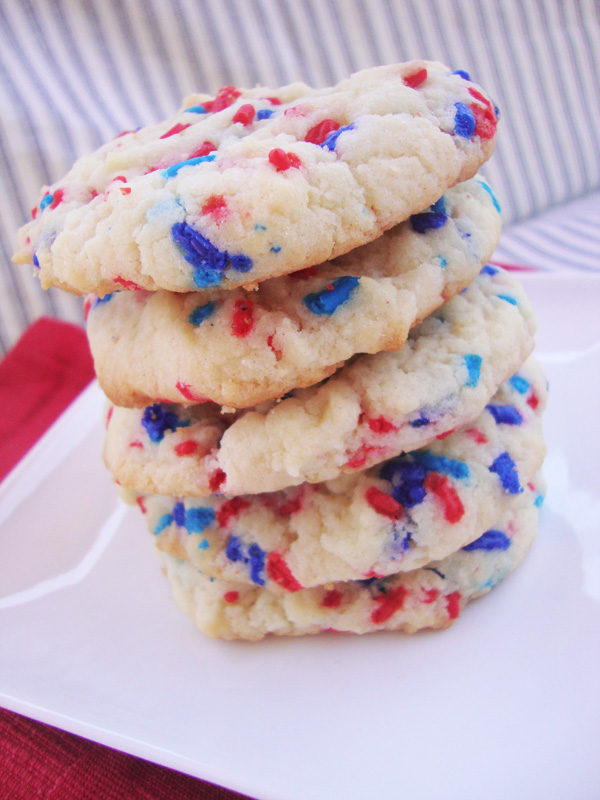 These cookies are soft, delicious and quick to make, plus they are perfect for a picnic or potluck.  You need to make these cookies!   The only drawback was that when I was scooping the cookies, I seemed to have a lot of oil on my fingers when sprinkling extra sprinkles on the dough and transferring to the cookie sheet.  Next time I make these, I will try using softened, unsalted butter.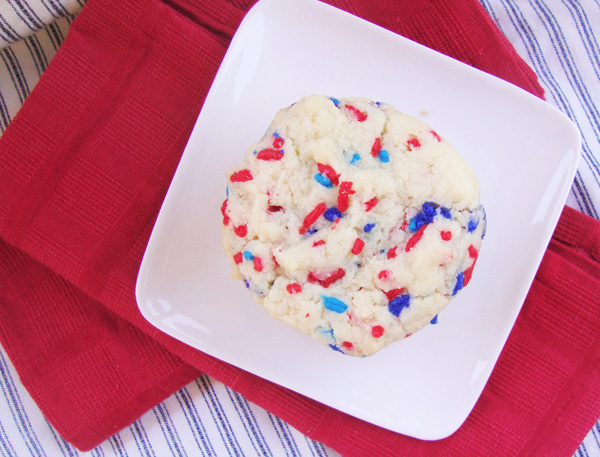 I'll let you know how they turn out!  Have a Happy 4th of July!
UPDATE!!!!!!
You definitely need to try making these with the room-temperature, unsalted butter instead of the oil.  The rest of the recipe is the same but I made each cookie a little bigger, baked them for 13 minutes and only got 27 cookies from the batch.  Remember that giant 10 lb. box of multi-color sprinkles I bought a few months ago?  I love that I have so many sprinkles to play with and can add tons (okay…a whole bunch) of sprinkles to the dough.  They were even better than the first batch and those were really good!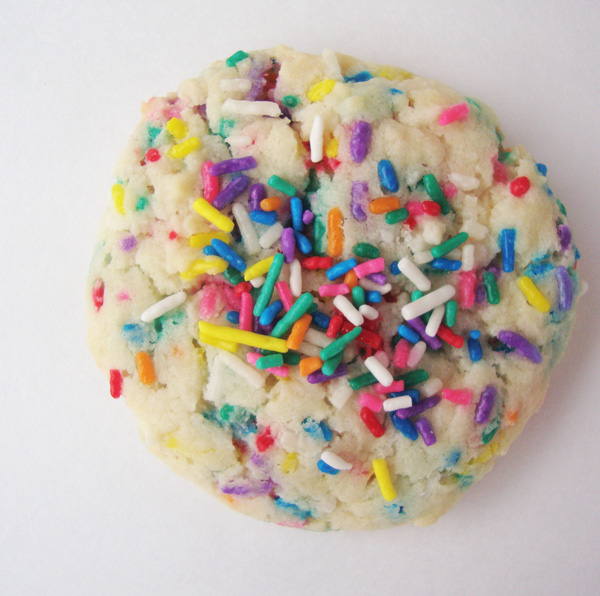 The mixed sprinkles look really good, too…don't you think?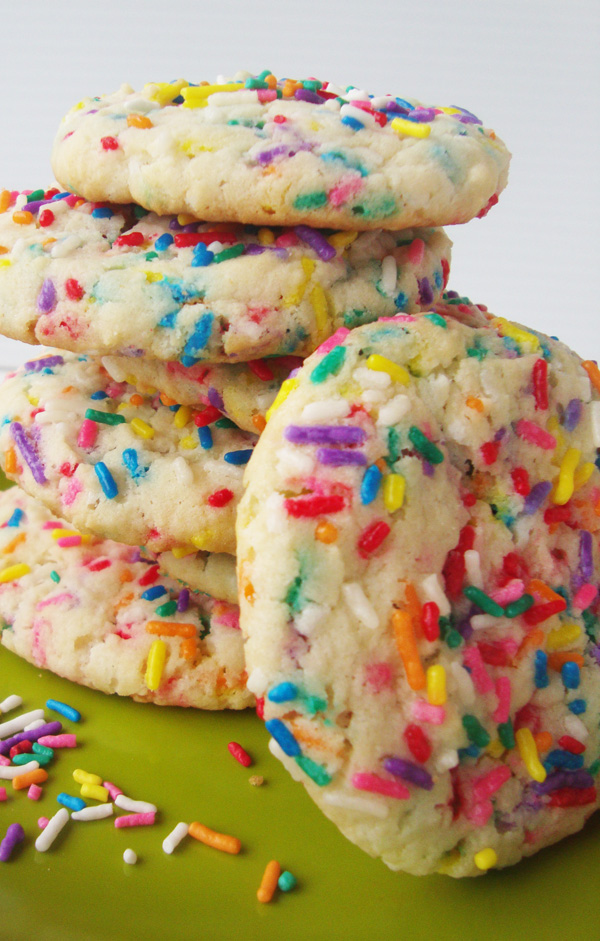 These cookies are delicious!  I think I'll go eat one right now!

Tags: 4th of July cookies, cake mix cookies, Cookies, red white and blue cookies, sprinkle cookies