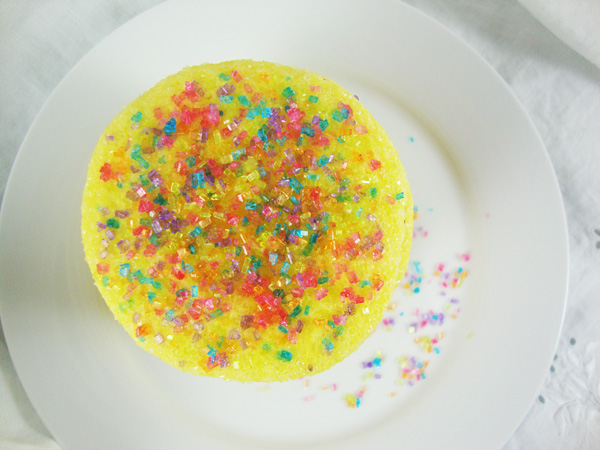 Earlier this week, I posted my experiment with coloring chunky sugar and sprinkles.  That was a really fun project!  But what is the application for using these bright-colored chunks of sugar?  Here's the scoop, in the form of my ever-popular Jell-O cookies, straight from Just Helen's test kitchen…Lemon Jell-O Gem Cookies!  Yellow was the perfect background color to show off these little gems!  These Lemon Jell-O Gem Cookies would be a stunning addition for any princess (who could resist these sparkly tidbits?) or pirate party – little bits of treasure, however you stack it!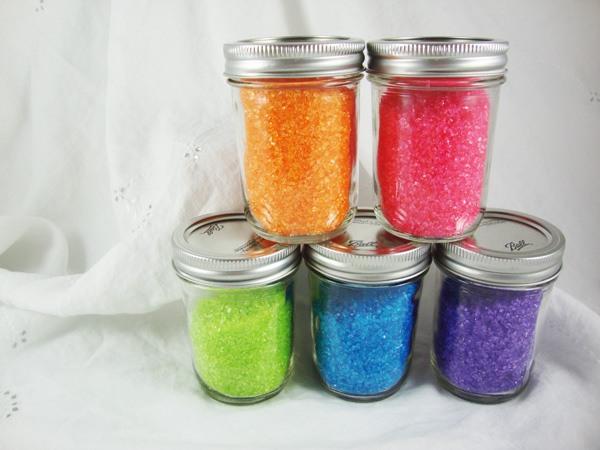 Having colored all that beautiful sugar, I was looking for a treat to add these to.  I was at breakfast with friends in a planning meeting and in passing I had mentioned something about Jell-O cookies and my friend had never tried one before.  I know, how is this possible?  I'm always in the mood for Jell-O cookies so this was the perfect time to make them…when I have someone to share them with!  I took a heaping Tablespoon of each of the colors and mixed them together.  If you haven't made them before, you can find the Jell-O cookie recipe can be found here.  You can find how to make the sugar here.  You can enjoy pictures of the cookies here!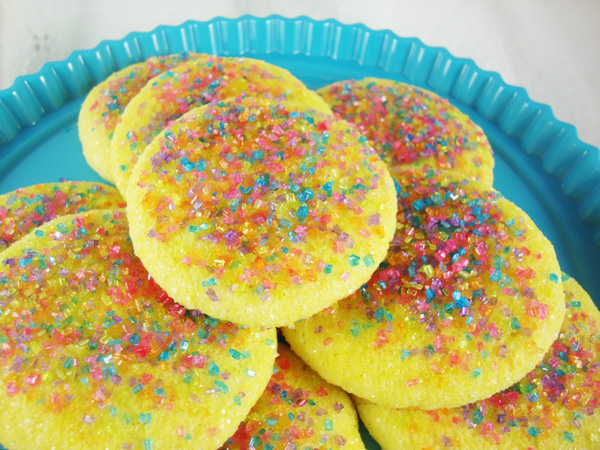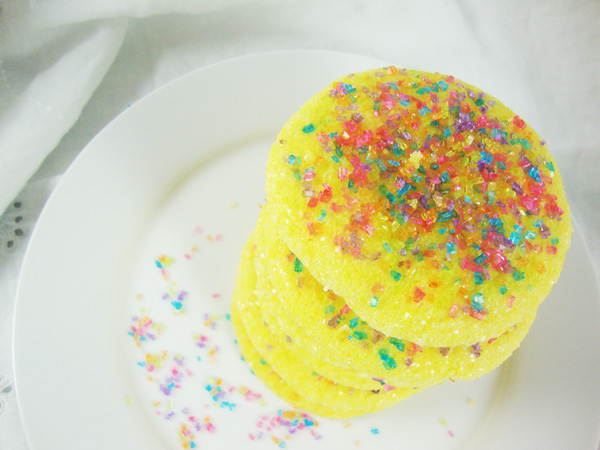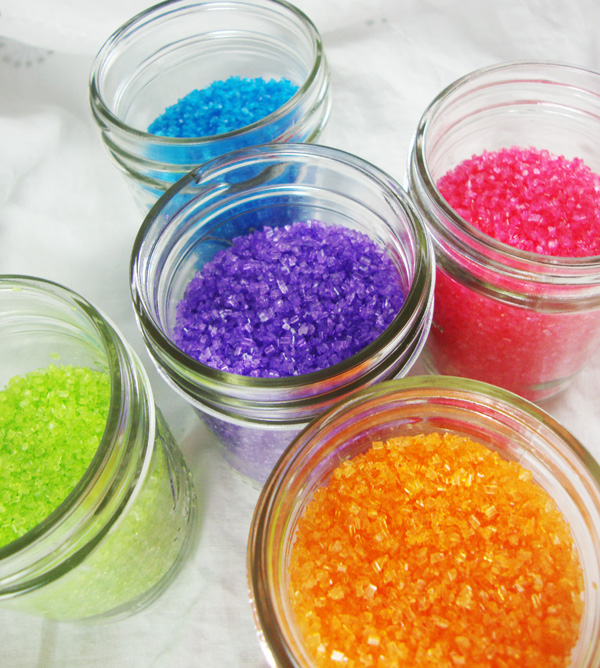 Aren't these Lemon Jell-O Gem Cookies beautiful!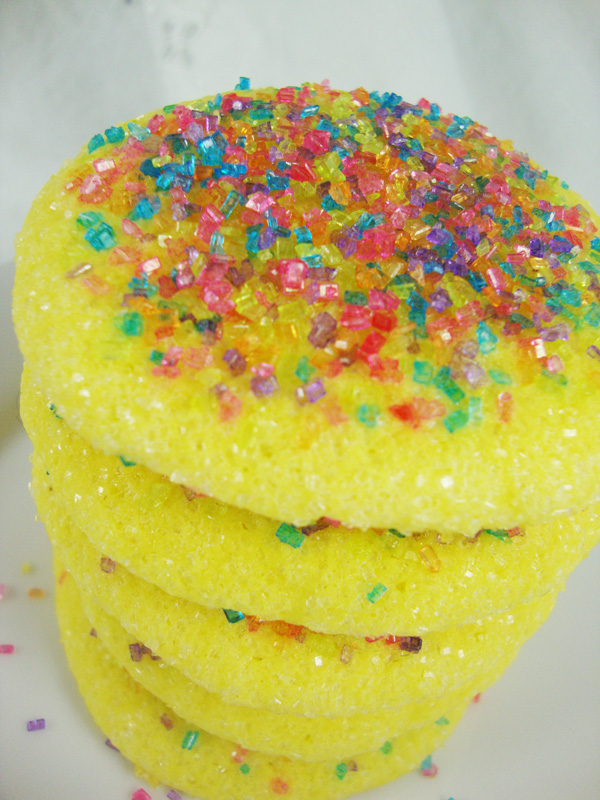 A couple of  tips:  Don't over-bake these cookies…the bottoms will scorch if you bake them too long, especially at 400°.  You also don't need to roll the cookie in the chunky colored sugar, just sprinkle it on top.  This time I used some of the sanding sugar to roll them in the first time around.  I liked that.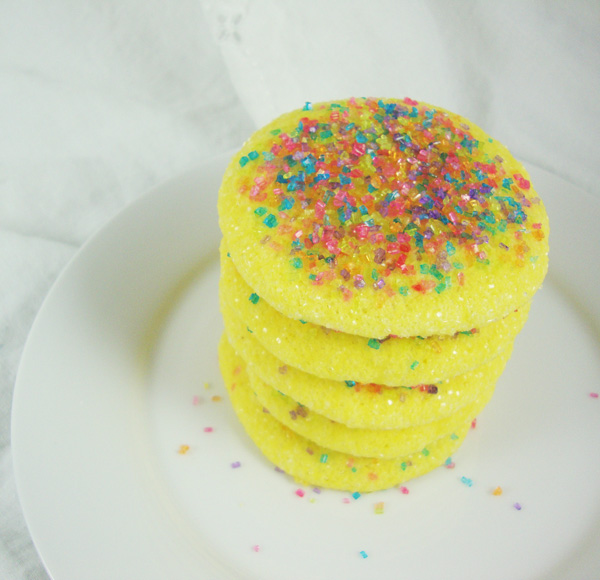 Sweet!  Next time I'll do something with the self-colored sprinkles!

Tags: colored sugar, cookie gems, Jell-O Cookies, Lemon Cookies, Lemon Jell-O Gem Cookies