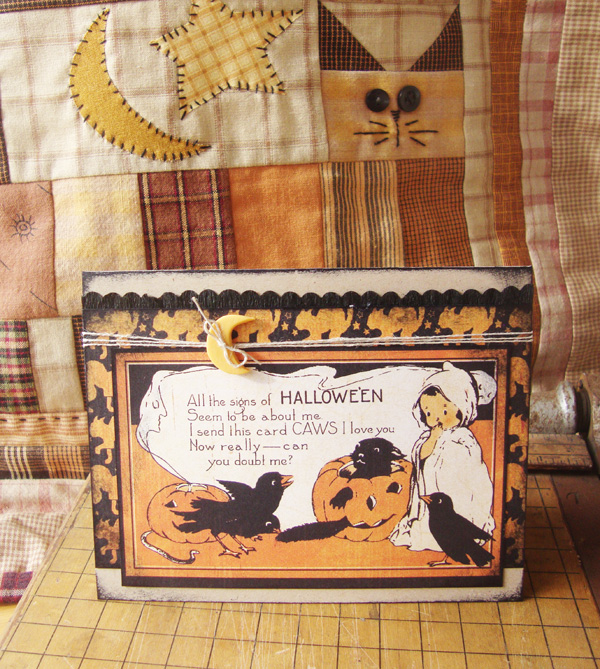 I've been so busy baking that I almost let today get away from me without making any cards…ridiculous!  Can't let that happen!  So why not stop, take a few minutes and start getting ready for Halloween greeting cards?  I couldn't think of any good reason either.  I had a couple of sheets of Graphic 45 Happy Haunting Collection and I love the nostalgic, whimsical look of the artwork, so for today it was the perfect choice for my cards!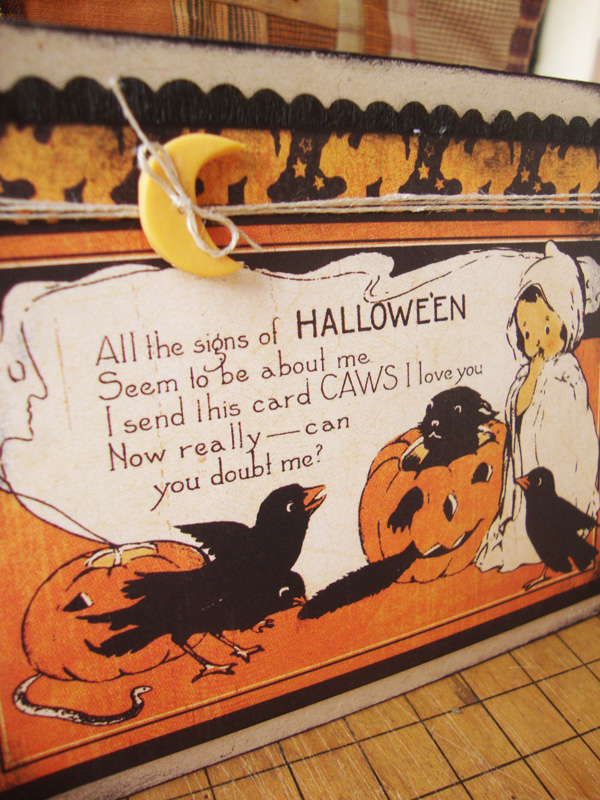 I had a cute little moon button that I tied up with some linen thread at the top!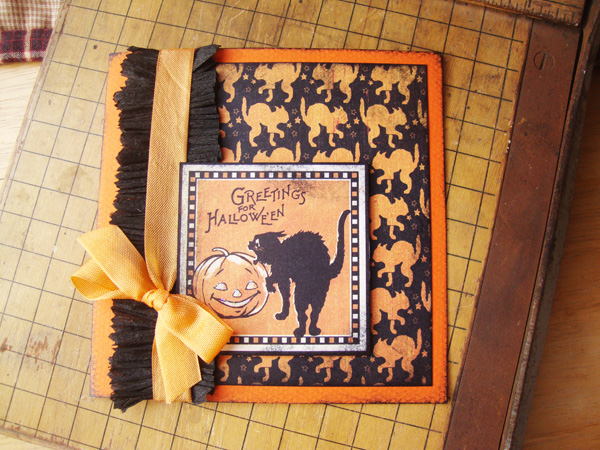 Don't you just love the scaredy cat?  Use pinking shears along the edge of a 2′ length of crepe paper; gather, put redline tape on the back and apply as a ruffle, tying up with some orange Hug Snug seam binding.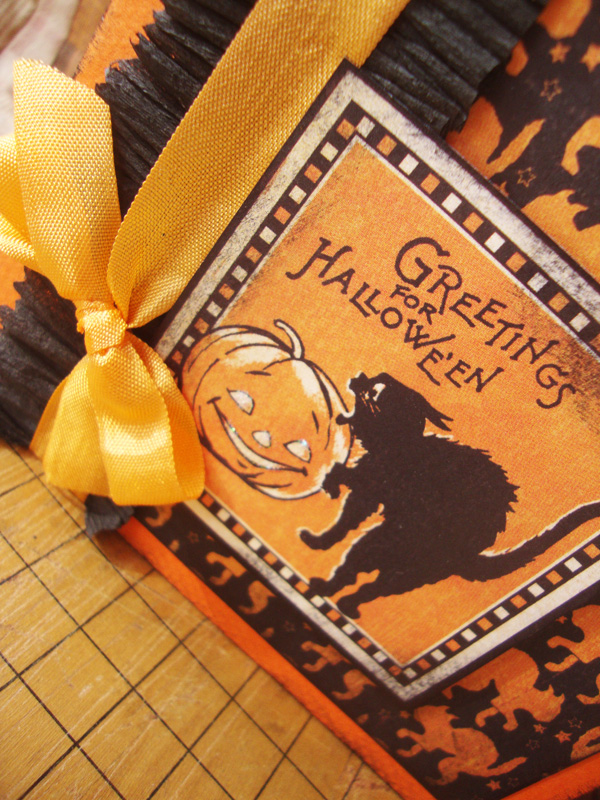 It's kind of hard to see, but I added some Star Dust Stickles to the face on the pumpkin for just a little fun sparkle!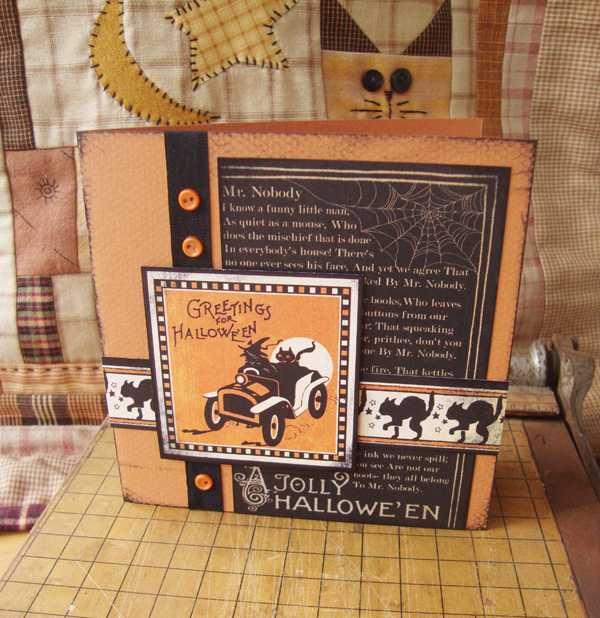 This card uses ribbon on the side and three buttons to dress it up.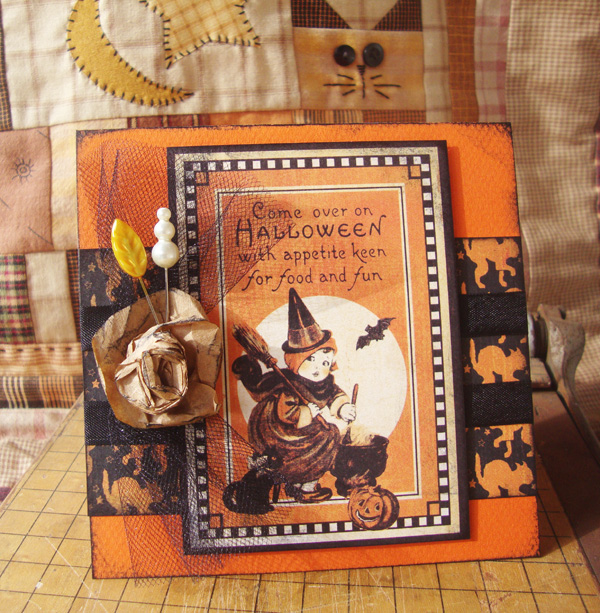 A little black tulle, a brown paper bag flower and some fancy pins give a nice touch!
And here's more of the little quilt in the background!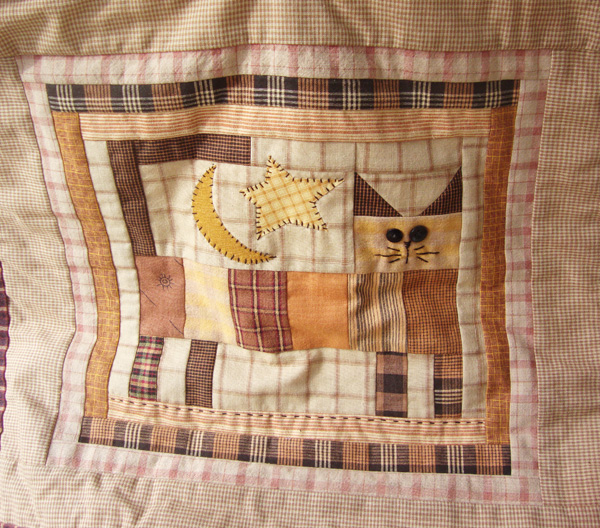 If you haven't made cards yet today, it isn't too late!  Happy Card Making!

Tags: Graphic 45 Happy Haunting Collection, Halloween Card, Halloween cards