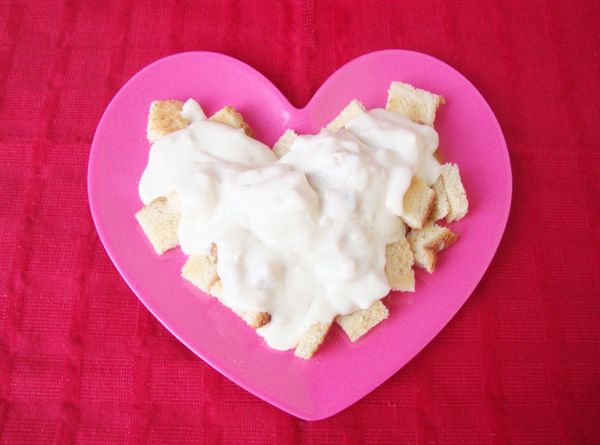 Every family has them…favorites recipes handed down from generation to generation that have the opportunity to get incorporated into new family unions…or lost forever!  We have a list of comfort foods that we love dearly.  We like to share, but sometimes have to twist our friends arms to get them to try concoctions that may sound weird to them, things like "Pink Stuff", "Funeral Potatoes" and one of Tom's favorites, "Tuna Gravy".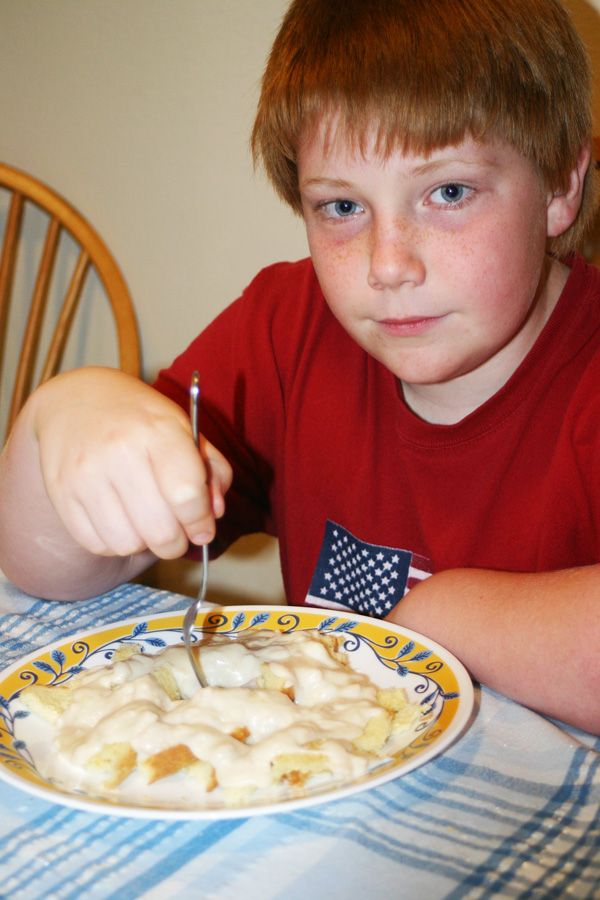 Yes, this is Tom – years and years ago, of course!  But some things never change – like family favorite comfort foods!  I grew up eating Tuna Gravy.  It's probably one of those recipes that didn't cost much to make, would feed a bunch of people and could be stretched by it being more white sauce and less tuna…besides, of course, it was delicious!  For me, its more about the protein being an excuse for the butter and half & half because I love a good white sauce.
All of a sudden, Tom is away at college and finding himself not so ready to prepare some of those basic foods that he loves so much.  So, in an effort to help Tom bring some of those comfort foods to his college "living away from home" experience, I will be sharing recipes (with photos) designed to keep those traditions going.  The first will be Tom's favorite, Tuna Gravy.
Tuna Gravy
1/2 cup butter (8 Tablespoons or one cube)
1/2 cup flour
4 cups milk/half and half – I like to use about 2 cup half & half  and 2 cups nonfat milk, because that's what I normally have in the frig, but if you only have milk, it's definitely better to use 2% or whole milk…makes the gravy creamier.
3 cans white albacore tuna, packed in water, drained (or about 7 to 8 oz albacore in pouches)
Salt and/or pepper, to taste
About 12 – 16 slices toast – don't toast the bread until the gravy is done!
Melt butter in a heavy 3 quart saucepan at medium heat; don't burn the butter by trying to rush it.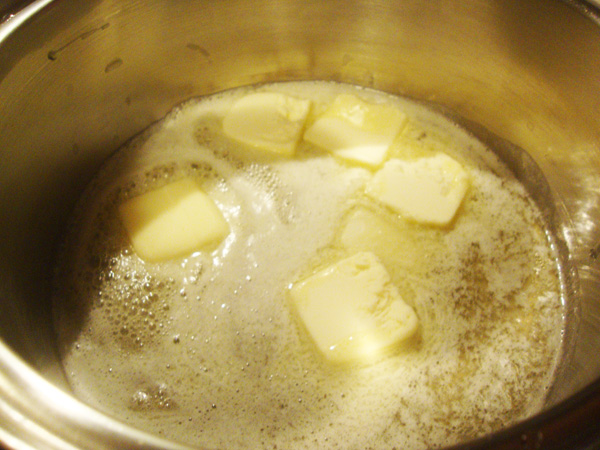 Slowly wisk the flour into the butter and cook at medium heat for 2 minutes, stirring constantly.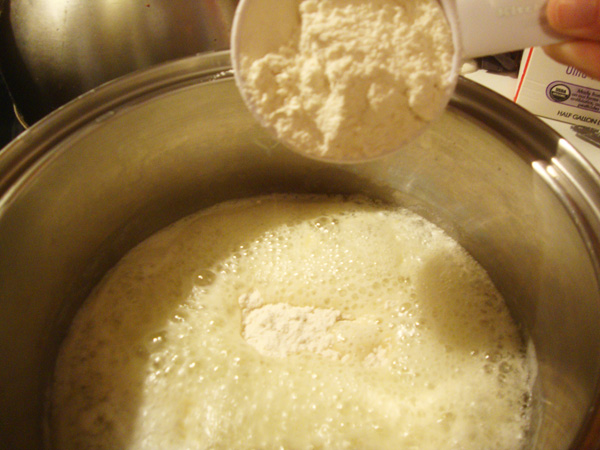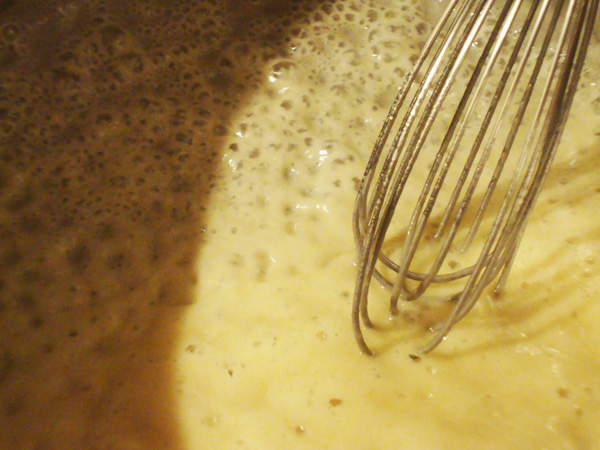 Add in the milk and wisk briskly until the mixture is smooth – keep wisking, making sure to get the entire bottom of the pan, including around the outer edges. You need to do this to keep the white sauce from getting lumpy and burning. You may want to turn the heat up just a little or it will take a really long time for it to cook, but wisk away at the bottom of your pan – the only thing worse than taking a long time is scorching the bottom…it will taste nasty if you burn it.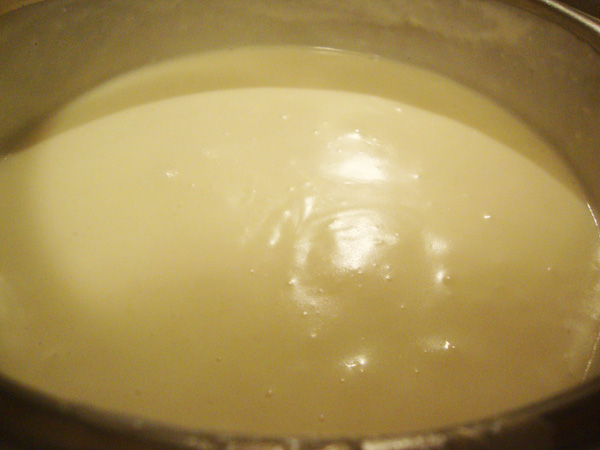 The white sauce will start thickening…that's a good thing. When it starts to bubble, cook it for 2 more minutes. Remove from heat; add drained tuna, separating the big chunks and stir it well.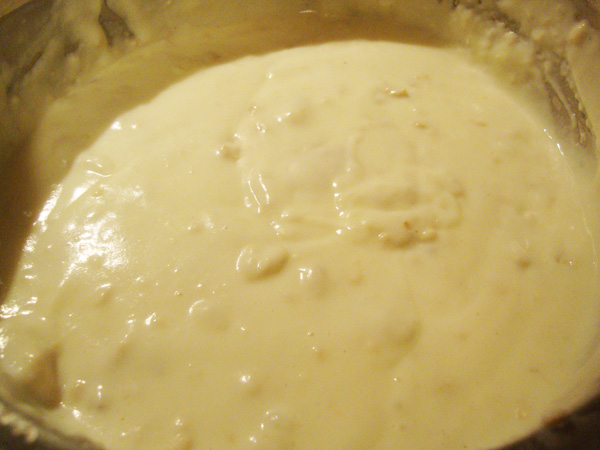 I wait to season the white sauce until after I add the tuna, as the tuna can be salty enough.  If, as the gravy starts to cool a bit, it seems too thick, add milk, about 1/4 cup at a time, until you get it to that nice creamy gravy consistency.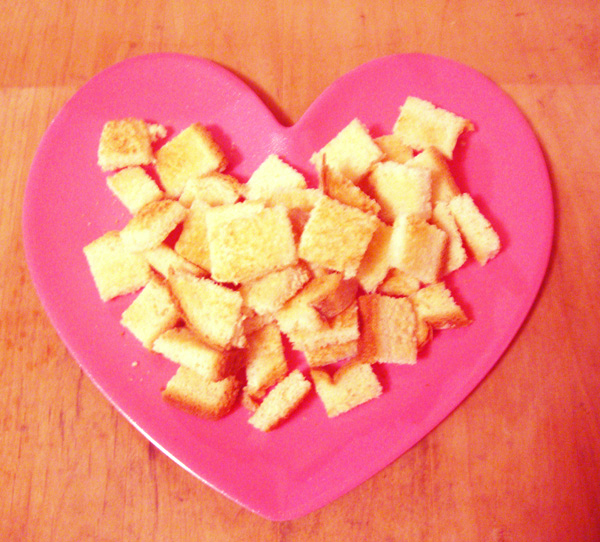 For the photos, I cut the toast into bite-sized pieces.  In reality, we just quickly tear it into small pieces.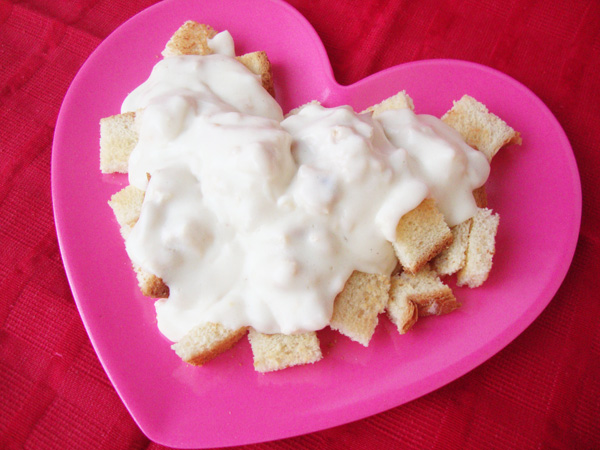 Serve the Tuna Gravy over toast, or if you're out of bread, mashed potatoes are pretty good, too.
I like to use the white albacore best. The chunks need to be flaked into smaller pieces, but that's better than it being only little bits swimming in the water, which is what it seems like the light tuna in the cans is these days.  As a tuna lover, I plan on using up the light chunk cans of tuna that I got on sale a while ago and never buying anything but the white albacore in the future.  Better still, get it in the pouches – no draining necessary! It is more expensive but so worth it!
Technically, this will probably serve 4 medium-sized appetites, but for Tom…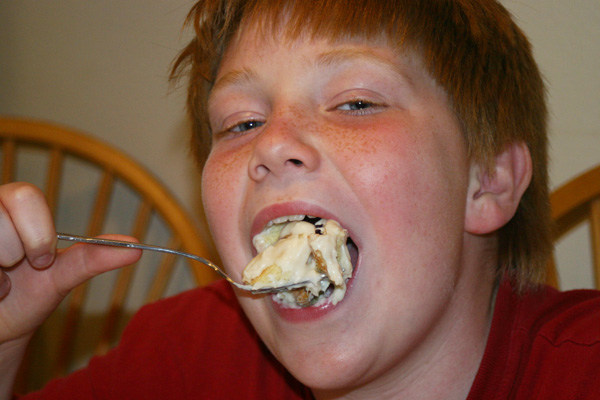 only a couple of servings if he's really hungry!  So Tom…this will be enough for you and maybe a little for you to give your roommates a taste.  You can double the recipe once you convert them! Make sure that they don't have an aversion to the smell of tuna before you make it or you might want to go over to Grandma's to whip this up!  Remember – not everyone likes to smell dinner for days after! If you do your dishes right away, that will also help to get rid of the smell – the longer the remnants remain, the longer the smell will linger.  That is another tip from your Mom!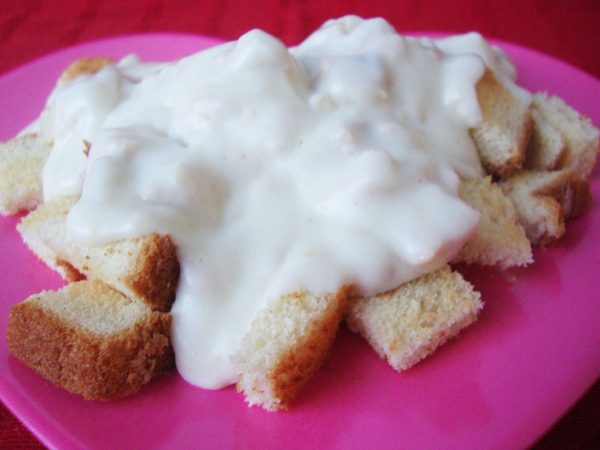 So if you are feeling the need to have some comfort food, it's just a recipe away!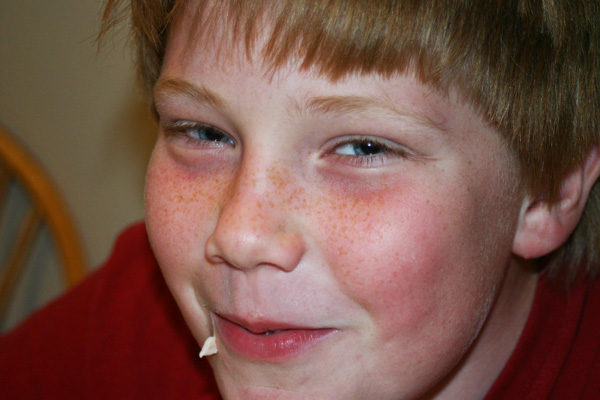 Tom…saving just a little for later!  Enjoy!

Tags: comfort foods, family recipes, Tuna Gravy