Baked potatoes are one of my favorite quick and easy cold weather meals, but when it's too hot to eat hot food, what's a girl to do?  How about smother a potato chip with all the favorite baked potato toppings, all blended together in one tasty dip…works for me!
This Loaded Baked Potato Dip is super easy and super tasty!
Loaded Baked Potato Dip
16 oz. sour cream
1 lb. bacon, cooked and crumbled
8 oz. shredded cheddar cheese
1/2 cup chopped green onions or chives
Combine all the ingredients (saving a little of the cheese, green onions and crumbled bacon for garnishing the top) and put in the refrigerator to let the flavors blend together. This can be prepared a few days earlier than needed and garnished when you're ready to serve it.  By putting bacon, green onions and cheese on top, you are giving everyone a heads up on what's inside.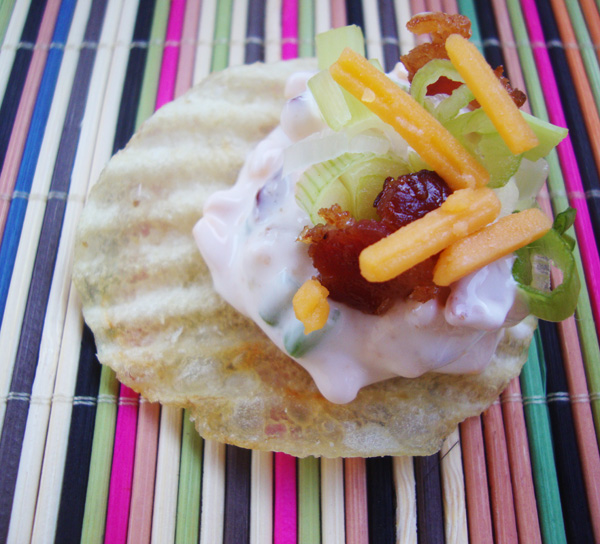 I suppose that there's a very slight possibility that there might be leftovers…wouldn't this be great to use as a topping for an actual baked potato?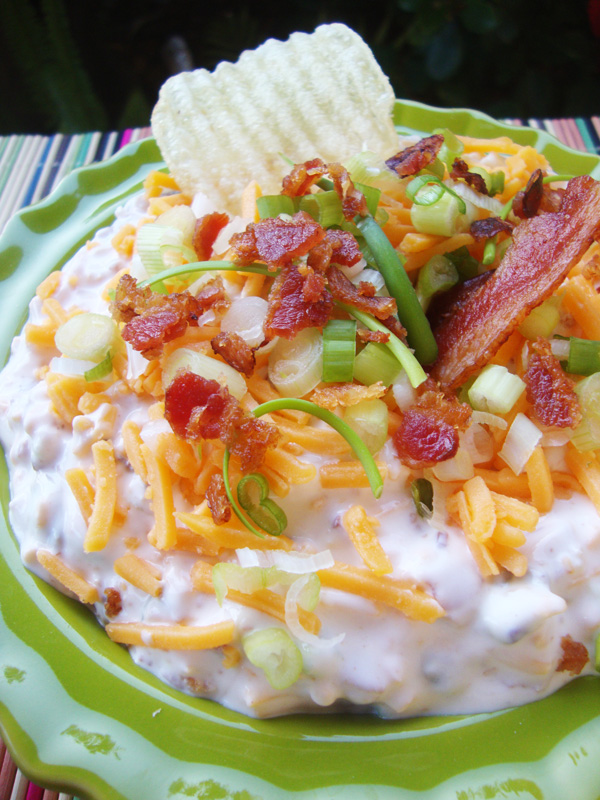 Best served with sturdy chips…no wimpies allowed!

Tags: appetizers, dips and chips, loaded bake potato dip