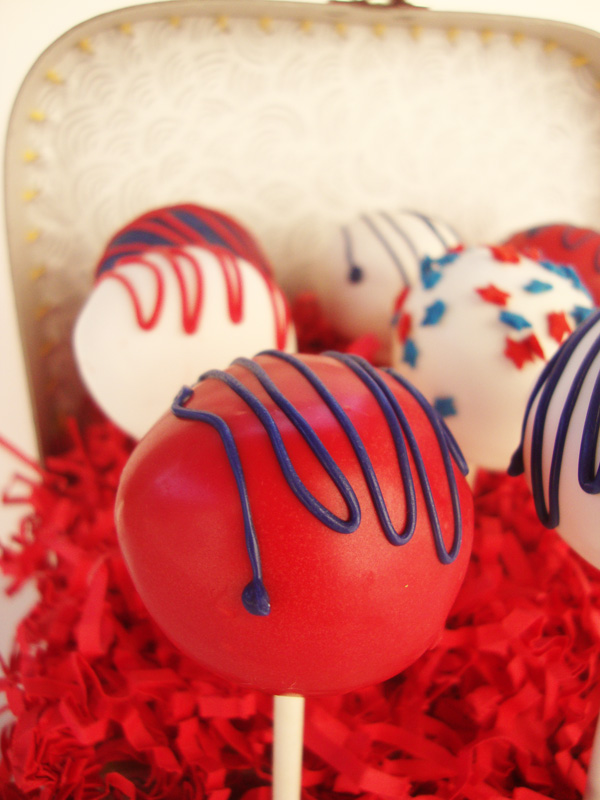 Cake pops…those little balls of sweetness that are perfect for parties, wedding or picnics…in the shade, of course!  They are one of my favorite treats to make and take to a potluck gathering because they pack a lot of bang in their diminutive packaging.  But you need something to display the little cuties.  I am always on the hunt for ways to display them.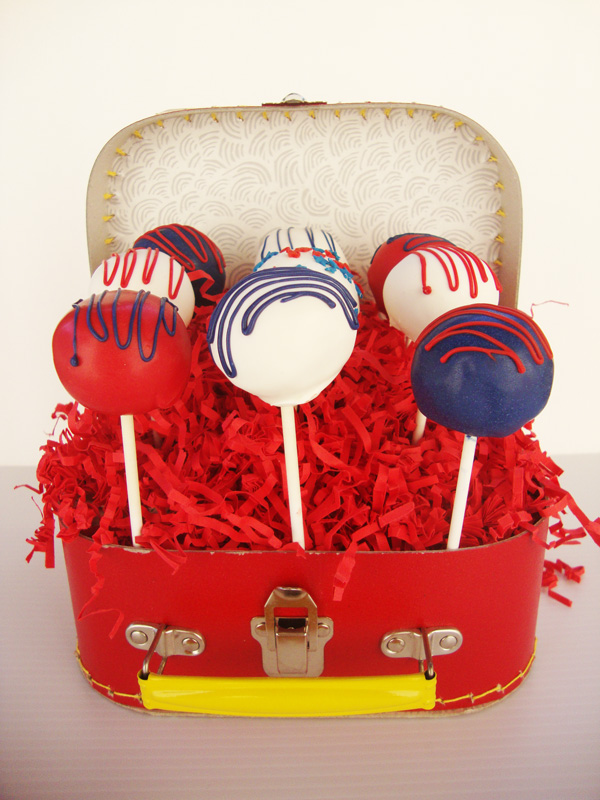 One day, while on Pinterest, I saw a super cute idea here and was doubly excited knowing that I had one of the little suitcases up in my workroom.  Actually, I have them in pink, purple, orange and chartreuse – hooray!  I also have them in different sizes.  Add some florist foam inside, and some coordinating paper shred to hide it and you are ready to display.  If you have different colors of the same size suitcase, you can use the same foam in the different cases.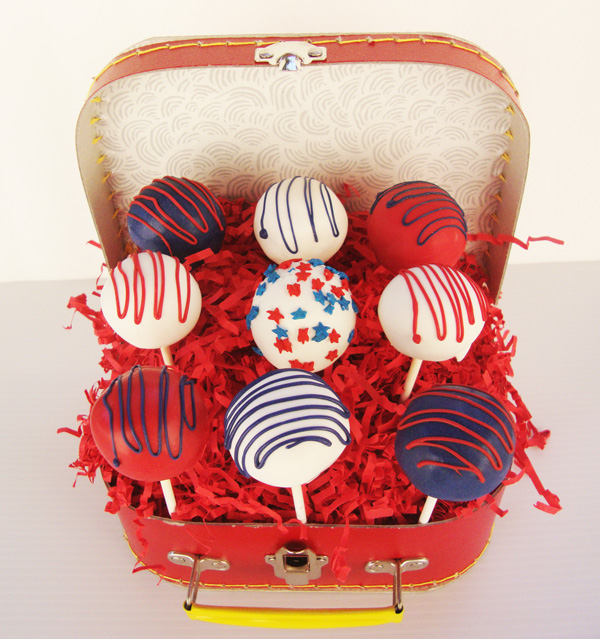 Let the party begin!

Tags: Cake Pop displays, cake pop holder, cake pops, July 4th cake pops, patriotic cake pops, red white and blue cake pops