In the process of cleaning my workroom, which I seem to be constantly starting but never finishing, I came across a bag of fabric scraps from ages ago when I was making yoyos.  I hate to throw things away, but I am trying to adopt an attitude of use it or toss it…I am guilty of pre-meditated scrap hoard!  However, if one chooses to face their addiction, the occasional paper project might give one the justification needed to NOT completely purge the little, lingering bits of this and that…which is what I just did!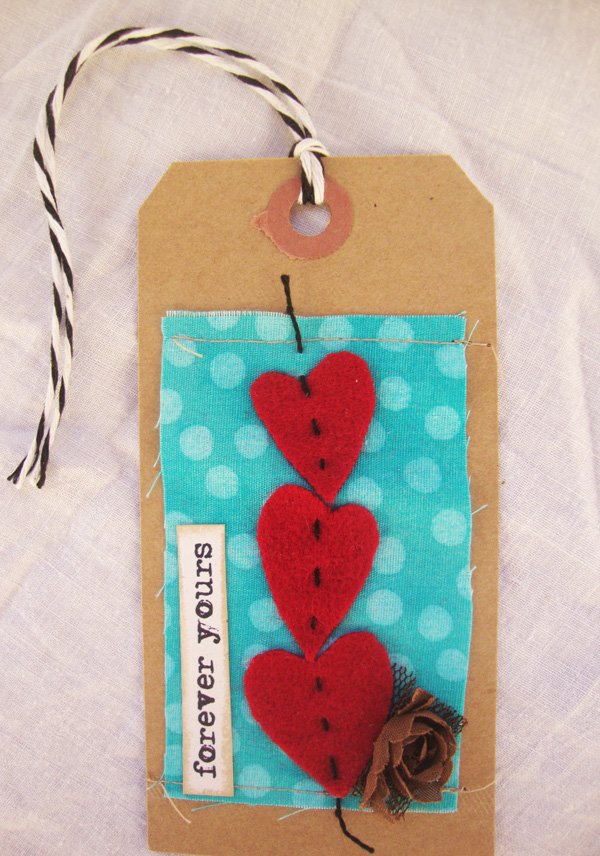 The red wool piece is actually not a scrap…I think I might be able to make a few thousand hearts from the piece I have!  I love the background kraft-colored tags – so neutral but nice!
The big flower behind the heart was leftover from a project.  I love the decorative pin!
On occasion, I miss-cut a piece of lace or ribbon.  Can't throw those scraps away – it was the perfect length for this tag!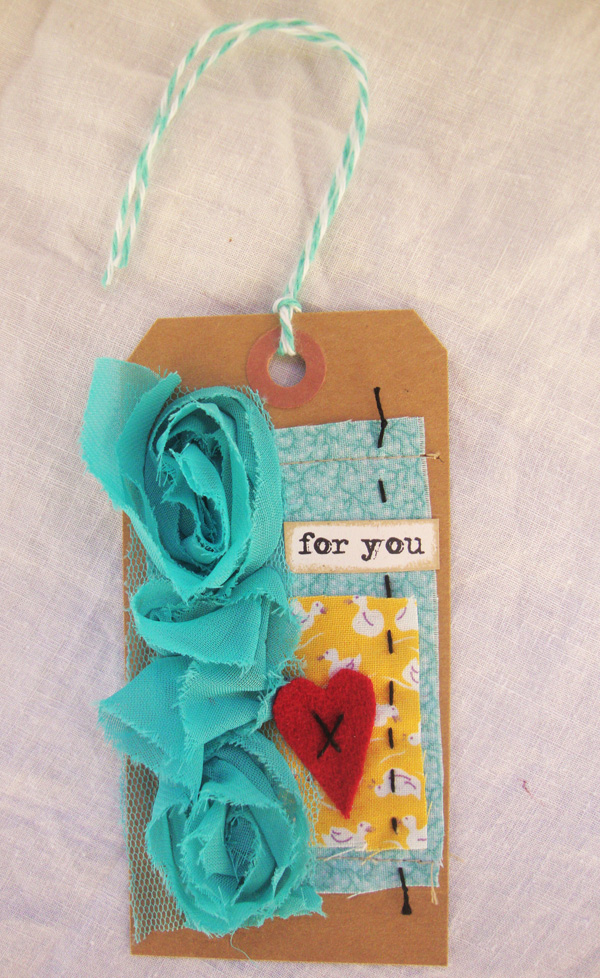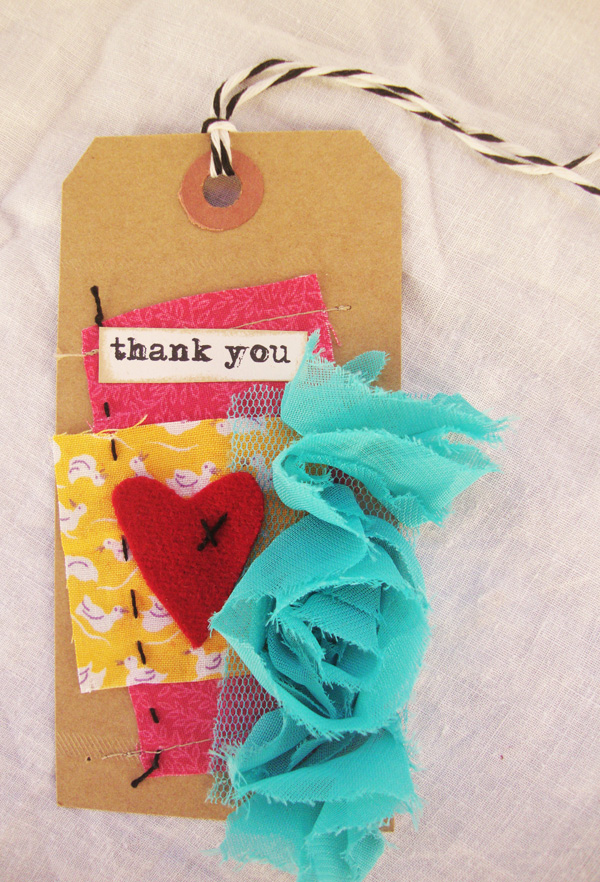 What a deal – a few random scraps got used right up.  Oh, if only all my the scraps were so small and usable!  Now, in case you were wondering what the heck you would do with these…
They make a nice touch of color to a wrapped gift, a note on a plate of cookies, and a layout or a card.  If you keep them a little less dimensional, you could use them as a bookmark.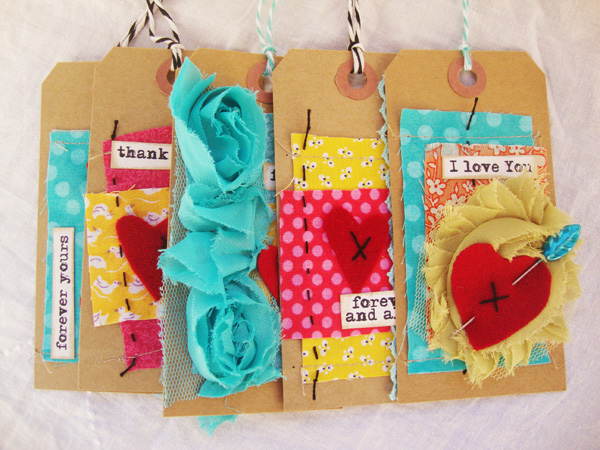 I am really loving the color combinations.  Really, REALLY loving it!  But I still have some yellow and light blue fabric…maybe something for the baby in your life.  I think I might have to do that on another day…soon!

Tags: gift tags, Paper arts, Tags