When I found out that Jake was coming into town for a few days, I asked him if he wanted to go to Disneyland.  I hadn't been since before Halloween.  One of my favorite parts of the Disney Halloween experience is the Haunted Mansion's transformation into a Nightmare Before Christmas.  I know it stays around until just after the first of the new year, but Jake hadn't seen it before, so I thought it would be a fun visit before black-out time begins on our passes.  Megan got the day off, so she joined us.
What a great day!  It rained the day before, and sprinkled on our drive to Anaheim, but not a drop while we were there.  While it didn't rain, it was pretty darn cold, and I think that helped to keep the crowds away…and away they were!  
We were greeted by the Main Street Christmas Tree…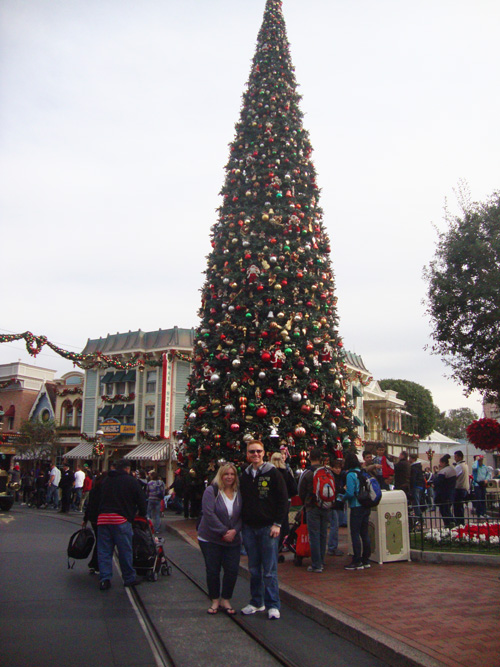 That is one big tree!  But the tree isn't the only over-sized thing at the park – big tree, big ornaments !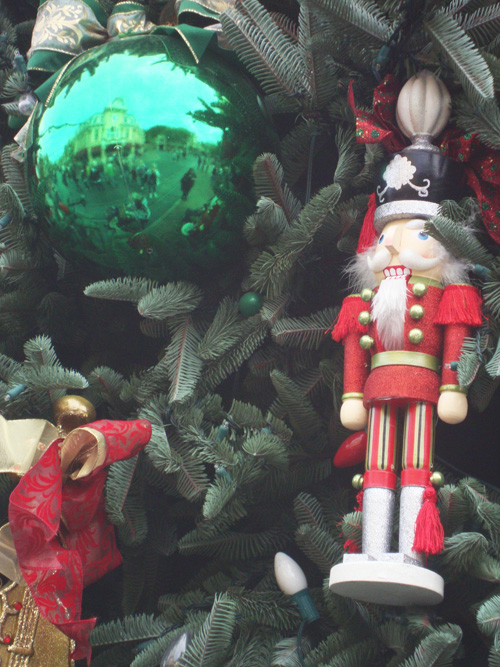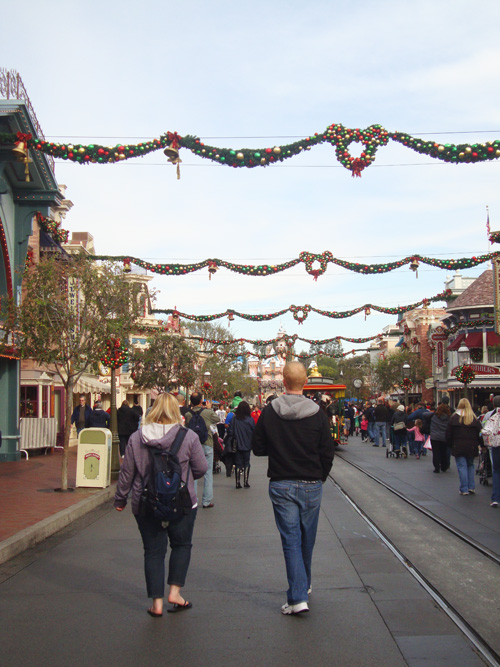 Megan and Jake don't have to fight much of a crowd, that's for sure!   Don't you love the Mickey Mouse garland?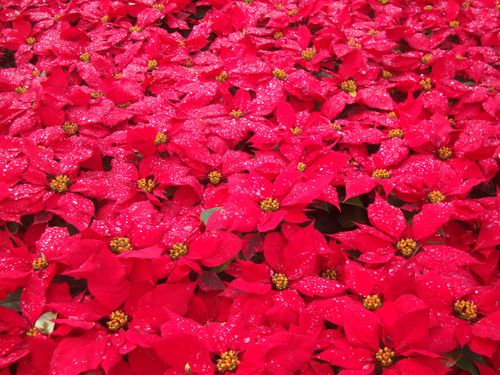 There was a flower bed by City Hall that had poinsettias it that looked like they had been "blinged" with hundreds of rhinestones.  Upon closer inspection, it was the morning dew, or rain, that had fallen and was lingering on the petals.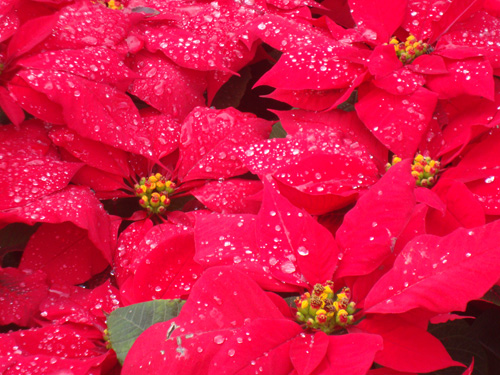 There was more garland on the Sleeping Beauty Castle…icicles, too.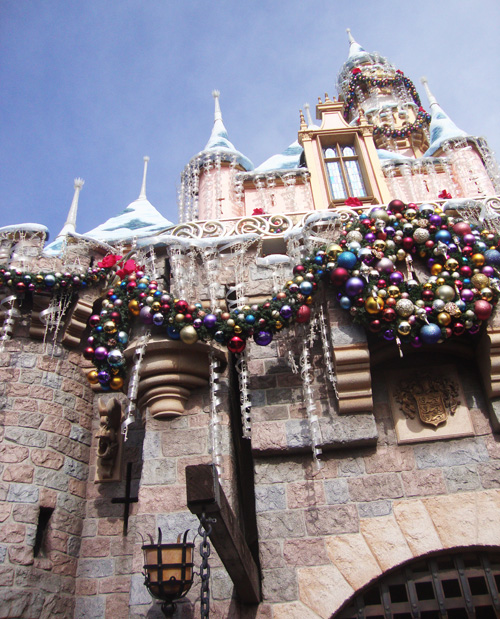 I really liked the garland in Toon Town, too.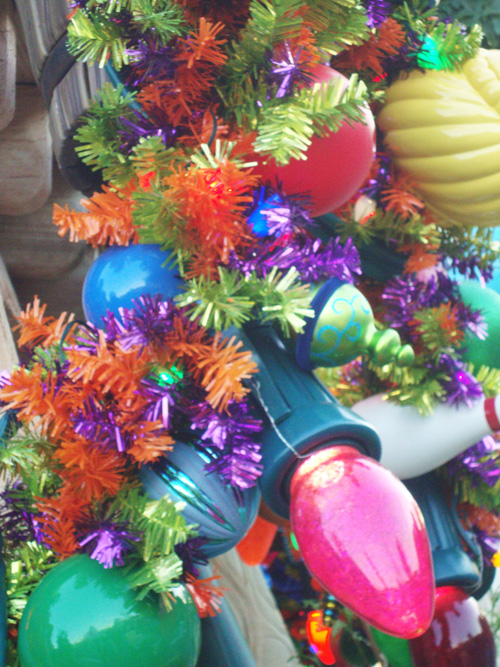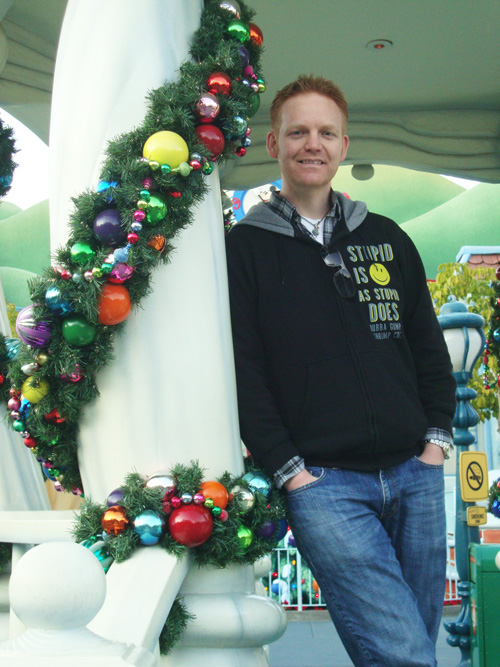 It was a great embellishment on the Gazebo in Toon Town.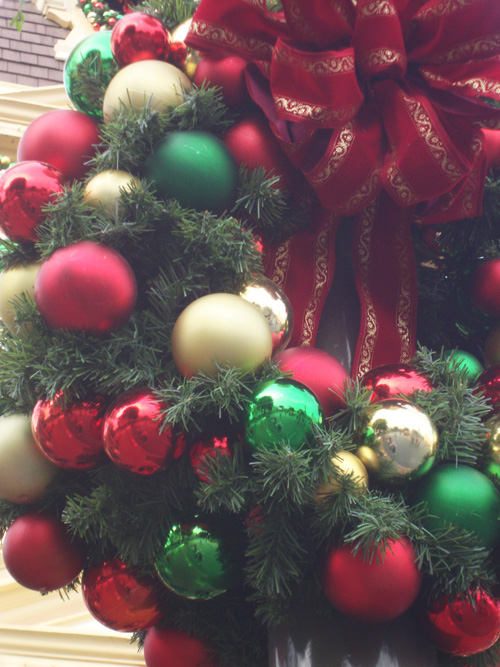 Another wreath…Main Street, I think.

We found Santa's reindeer, but never captured the elusive Santa Claus.
The bakeries were inspirational.  This was good timing for Megan and me since our Christmas baking for friends and neighbors happens this weekend.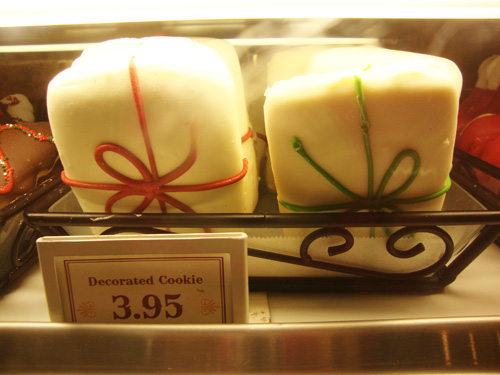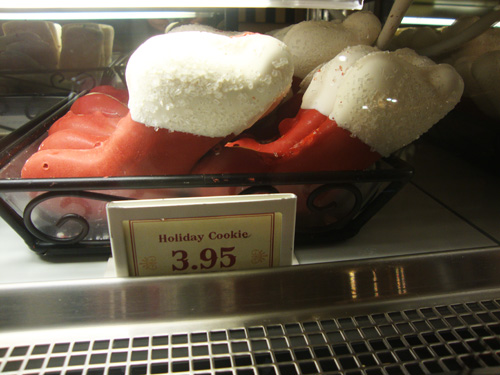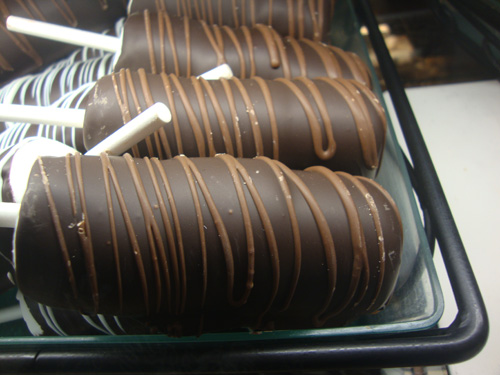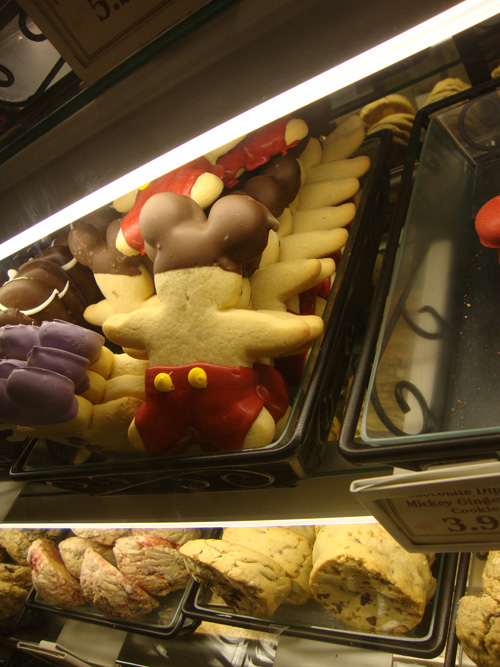 There is certainly a lot of dipping going on.  We were so excited to see the Mickey cookie cutter…this one looks doable, so Megan bought the kit so we can make our own.  Cute, cute, cute!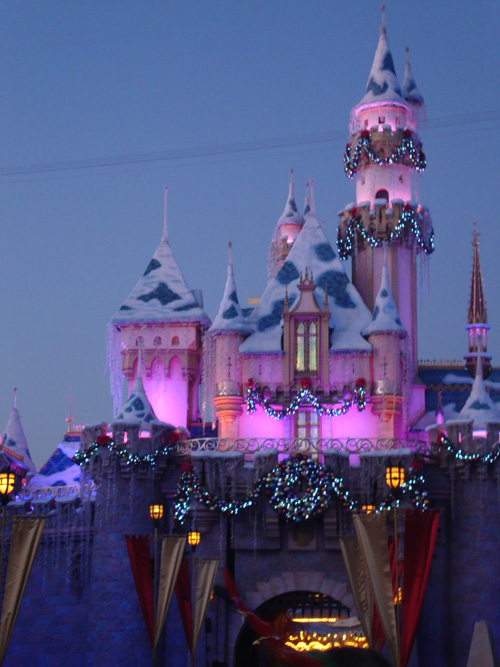 When the sun started going down, the castle lit up and it was beautiful!  We were able to get onto almost every ride in less than a 5 minutes wait time.   The longest lines seemed to be at the Mountains, which I don't like anymore.
As we were heading down Main Street for the exit, it started to snow…gingerbread-scented flakes…of something, don't know what, but it smelled really good!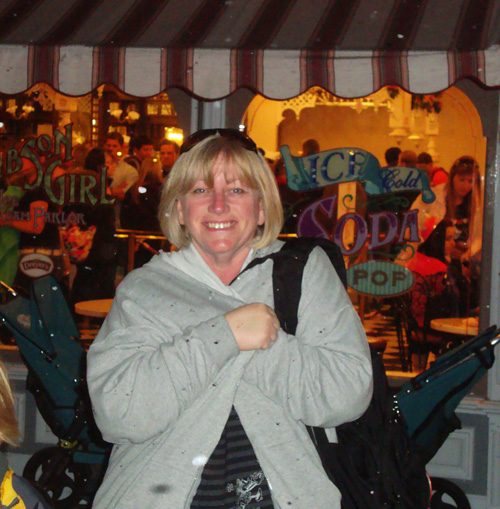 The park closed early so that cast members  could have a Christmas party.  I was okay with that since I was freezing and couldn't seem to get warm once the entire day.  The nice thing about heading home at 7ish?  I'm not too tired to drive! 
It was a great day to spend with two of my big kids – they even behaved…at least most of the time.  I can't wait for the rest of the family to arrive!

Tags: Disney Christmas, Disneyland, Disneyland at Christmas time, Disneyland in the winter, Disneyland treats