Yes…it has finally arrived – the 31st day of October, Halloween night.  To be honest, my heart wasn't totally in it this year.  Megan commented that I would have to be careful or our traditions would fade away – speaking directly about the boys not carving pumpkins with us this year – but I hope that doesn't happen.  There were so many things that we wanted to do that we didn't get done:  recipes that went untried, movies that went unwatched, projects that didn't get completed.  I could end the lament there on a negative note, but there was a valiant effort put out and I need to be optimistic.
I figured out how to do my pump lid for the skull jarhead to make it work for a soap or lotion dispenser.  I used it all month and it is still working.  The hardest part was looking for that hollow punch tool.  I couldn't find one in town, so I had to order it off the Internet and then wait for it to arrive.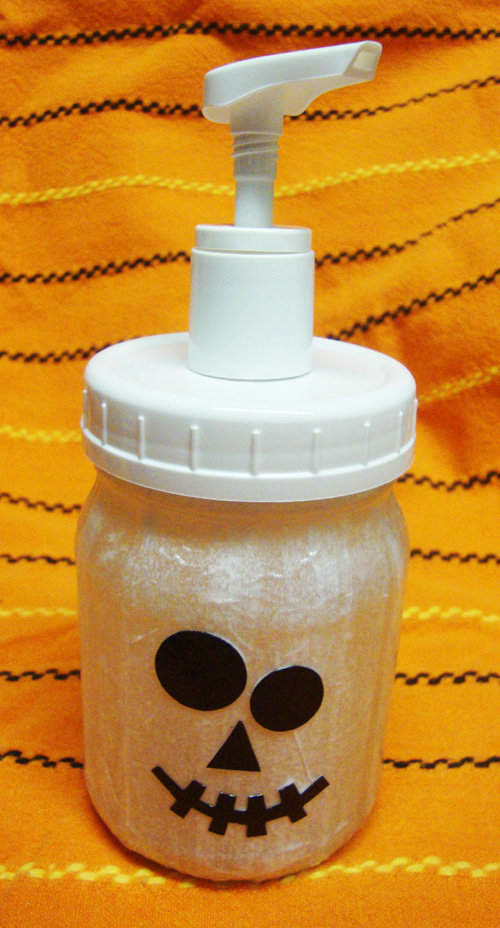 I made cards, tags and took a class on a darling album.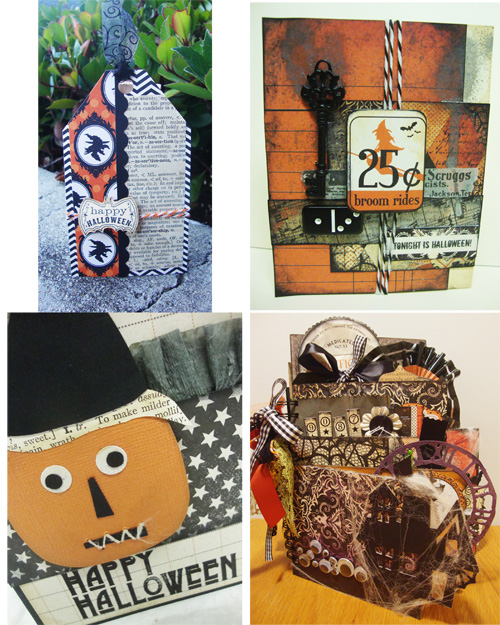 I tried two new recipes and baked some old traditional family recipes.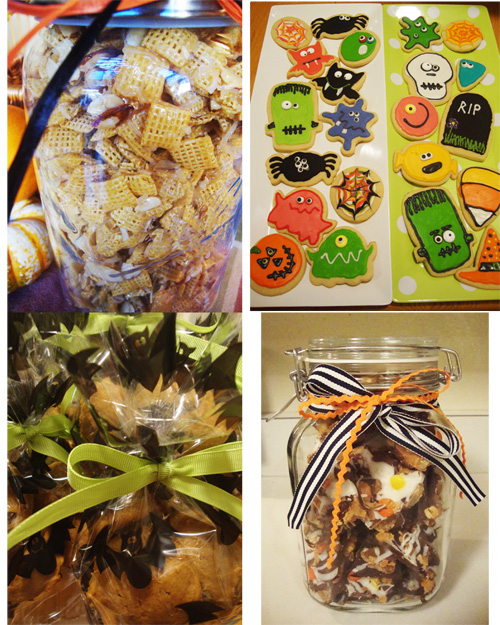 I tested all the caramel apple things I could find and I tested cupcake papers…I would have tested more, but the household got sick of sweets.  Note to self: try more savory, meal-type recipes!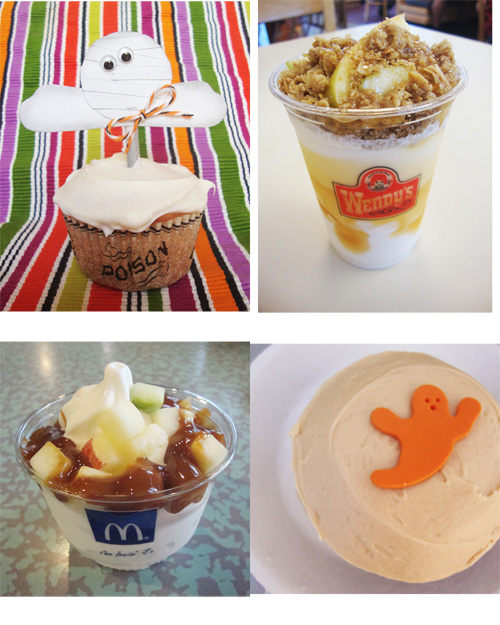 And when it got down to the last day, we even managed to carve pumpkins and hand out treats.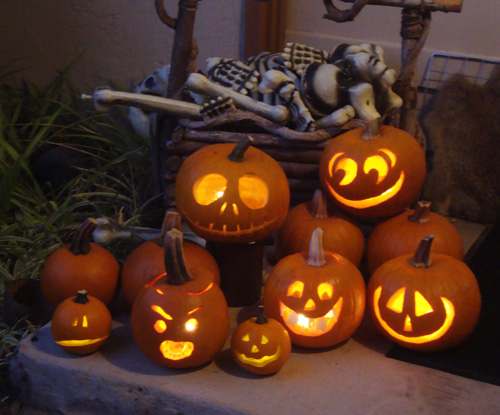 We kept the traditional pizza dinner and I tried to stay awake for the whole second feature, but I was fading fast.  So I redirected my attention to my computer.  When I look at what we accomplished, I have to say we didn't do too bad after all.
The porch and pumpkin lights are out, the trick-or-treaters are hopefully all in bed by now with visions of candy dancing in their heads, but hopefully not in their bellies.  I am ready to put it all away tomorrow…I am hopeful to get it done.  But for now, it's time to turn out my lights and bid Halloween 2011 goodnight!

Tags: Halloween