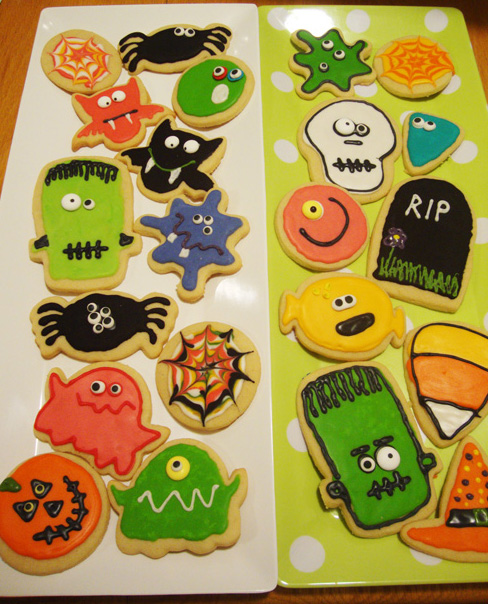 Yep…last night's candy corn cookies and pumpkin cookies were just the beginning…and it's not over yet!  We love to make yummy, sometimes fancy cookies, but unlike a double batch of pumpkin chocolate chip cookies, we can't eat all these decorated cookies ourselves, so when we have an activity at church or a bake sale at school, we go into overdrive! Why? Because we love to decorate cookies!  While my day began with Christmas tags, the night ended with a pile of Halloween cookies.
Megan came home from work early and continued the project of baking the shaped cookies that she started last night.  Once they were cool, we decorated…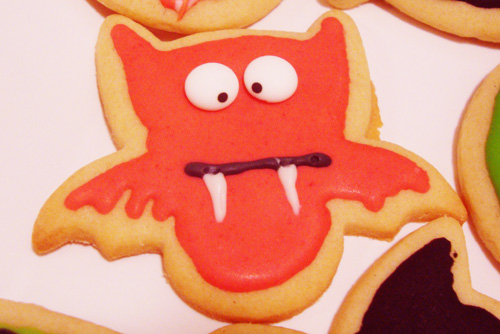 and decorated…
and decorated some more!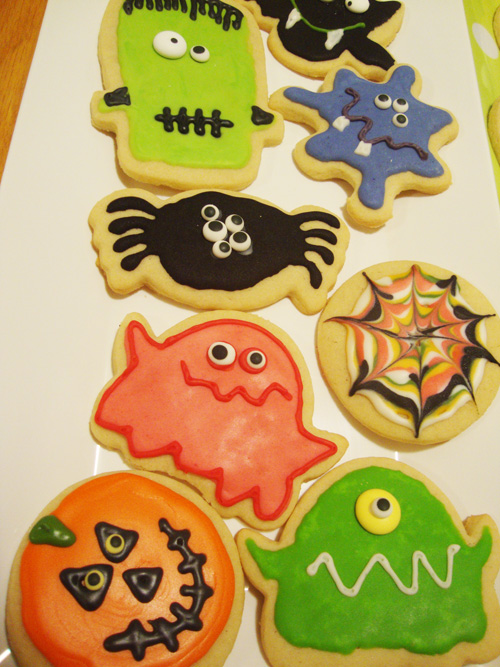 You are not seeing all of them, just a sampling.  Once we finished the last cookie tonight, we were DONE with them – not just physically done, by emotionally and mentally as well.  Megan looked at me and said, "You were supposed to stop me!  Why do we always do this to ourselves?"   If you are thinking that the photos are a little dark, well you're right – that's the best I could do in my kitchen when it's almost 11pm. 
All I can say is that if when we wake up in the morning, we look at each other and say "No way!", I will respectfully put off the monster cupcakes we plan on making in the morning, and just plan on taking the cookies to the trunk-or-treat!

Tags: decorated Halloween cookies, Halloween cookies, Halloween treats