My time in front of the computer this morning is short.  The day is surely to be packed full of chores that I need to do, the least of which is to get ready for the day.  I'm not even sure where the day will lead me.  But I come from good pioneer stock, so a hectic 4th of July is doable. 
My options are different this year.  There is a breakfast at the Church, but I will have to leave before the children have their bicycle/wagon/scooter parade, part of my favorites of the day.  I love for them to get so excited about decorating and participating in the parade.  I may even have to leave before breakfast, as the food preparations are usually running a little behind, and I need to be to the fair early as it is expected to be a hectic day.  It's the last day, so everyone that wanted to but didn't go before now will try to fit it in.
I have not planned for a picnic dinner or a barbeque, although we will probably fry up some burgers on the stove.  I made some cupcakes yesterday to use up the assorted frostings in the frig.  No time for potato salad, but I will make some good baked beans and there will be corn on the cob.  The family won't be all together at the same time because we aren't all off work at the same times.  I will miss that.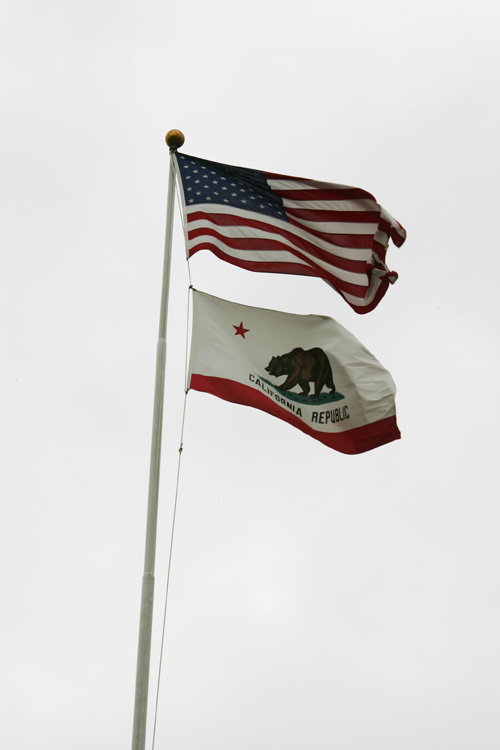 Family traditions are forced to adjust as our life schedules change and we have learned to "go with the flow".  But our love of our country doesn't change just because the way we celebrate does.  I am always reminded whenever I see the Stars and Stripes of how blessed I am to be a citizen of The United States of America.  Times are difficult for many right now, but this country has weathered tough times before and if we continue to have courage, we will get through this struggle as well.
 My gratitude is deep and heartfelt towards all those that have gone before me: the founding fathers – and mothers – that had the vision of where we as a people could go if we had the guaranteed liberties they had been denied under a monarchy; to all those that had courage to go into the unknown in the hope of finding a better place to settle, raise a family and become prosperous; to the men and women who risked their lives to protect our freedoms; and to all those that made the ultimate sacrifice to ensure that we would be free to choose how we could live our lives and determine our destinies…even on this not-so-ordinary 4th of July, I remember that it's more than picnics and fireworks, but how we honor them in our hearts and the actions we take to keep those liberties available for future generations.  God bless America!  

Tags: 4th of July, Independence Day