I give myself very good advice, but I very seldom follow it…like never go to Disneyland on a Saturday!  Common sense would say that any of those "block-out" days are blocked because they anticipate big enough crowds to not want your attendance that day.  Last Friday, the boys went off camping in the desert.  Megan and I had 2-day Park Hopper passes that were to expire that next day, and we wanted to apply the tickets to an annual pass, so we decided (against our better judgement) to head to Disneyland…on a Saturday.  When you live in Southern California, you always have visitors that want to visit the "happiest place on Earth", so if you want to go along, it is economically advantageous to have a pass. 
So…on a rare weekend when we could actually sleep in, did we?  No!  Instead, we got up before the dawn and left the house just slightly later than our 6:30am departure goal time.  Traveling to Anaheim on a Saturday was much less busy than the normal week-day drive and overcast skies were in the forecast, so we were hopeful for a good day. 
Oh, yes – let me say up front that after my visit this past Saturday, I have come to the conclusion that Tinkerbell only works Monday through Friday and takes holidays off, taking her magical, happy pixie dust home with her, leaving her replacement, Grumpy, at the park, scattering grumpy dust everywhere he "heigh hoes", and off to work he goes.  
We were pleasantly surprised when we arrived at the parking structure and only had to wait for a couple of cars to go in ahead of us before it was our turn to pay the $15 parking fee…a ridiculous amount to pay just to park!  However, it turned out that Grumpy must have started his work day in the parking structure and he dumped his first load of "grumpy dust" right there on the Daisy level. 
If you have ever been there, you know what a large parking structure it is.  It's easy to get lost after a long day, and wandering lost through the structure is not so good, so parking up close to the walkway is desirable.   Just when we think we're going to luck out and get a good spot, one of those pesky parking-crew cast members throws out a cone and we end up in the nether regions.  Not to be overly dramatic, but it can be a wretched walk back to the car at the end of a long day.  When we very nicely asked if we could please go to the front, which they will occasionally do, we were informed that there were a lot of people walking up front and that it wouldn't be safe for us to drive up there.  Okay, I get that…I'm alright with that reasoning…that is, I was until they let a car behind us drive right past where we've parked, all the way to the front, honking at people that were walking toward the escalator – I never would have honked at the people.  Reason doesn't bother me…inequity, however, does.  Poof!!! Grumpy dust right in my face and I inhaled…deeply.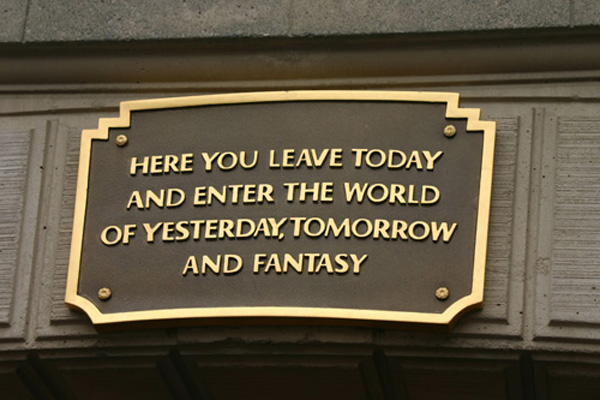 We were determined to have fun, and although we contemplated stopping by City Hall to complain, the line was out the door and a complaint line is not how I choose to spend my first moments inside the park.  So instead, we went to where you get the annual passes and waited (and waited…and waited…and waited in line) just for the opportunity to come back another day…and wait in line for the rides.  Luckily we were helped by a very nice cast member, so it made the wait a little easier.  Which is how it should be, right?  Cast members should always be cheerful when greeting and working with the guests.  So why were the cheerful cast members so few and far between on Saturday?  Or maybe the question should be:  Why was I such a grumpy cast member magnet…was it just me?  No…couldn't be me – I was all smiles!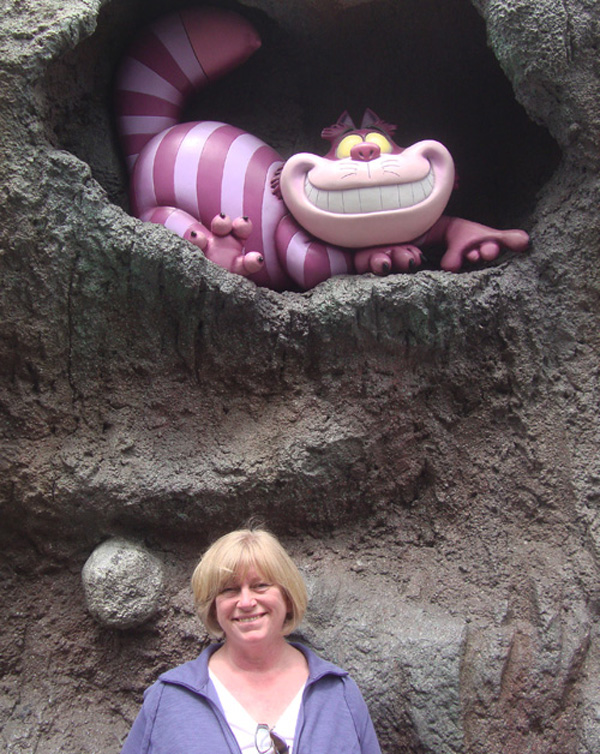 Pin trading is all the rage.  It drives up the sales of pins, I'm sure, and the cast members wear the pins and can be stopped along the way in order for some trading to be done.  Easy peasee.  But we don't trade pins.  I think that the lanyards around the neck are heavy and get stuck on things, but just because I don't doesn't mean that everyone else can't.  But there is something else that Megan and I love…Vinylmation!
Do you know about Vinylmation?  Well, if not, here's a sampling…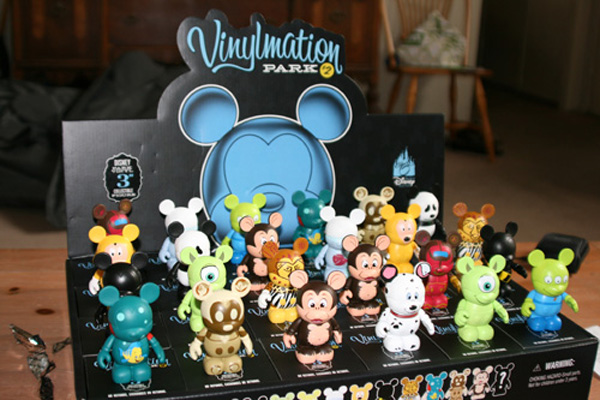 Vinylmation are a collectible vinyl figure (all in the same basic body shape of a Mickey, with some additional features in different series) that come in a variety of sizes.  Most of the series are a blind sale – the figure is sealed in a mylar pouch, sealed in a box and you have no idea what you're getting except for what series you are buying from.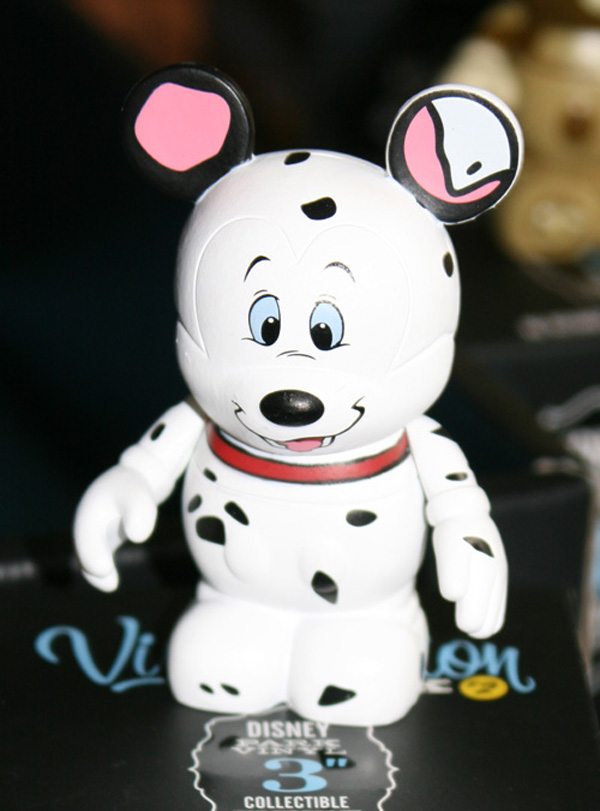 This one is one of the mystery figures, or a chaser.  Isn't it cute?  When you chose from a case, you will sometimes you get duplicates and you don't really need two of the same.  When they started vinyl trading at the parks, Megan and I were thrilled.  We would at last have the chance to get rid of some of those duplicates.  Last Saturday…we were less than thrilled.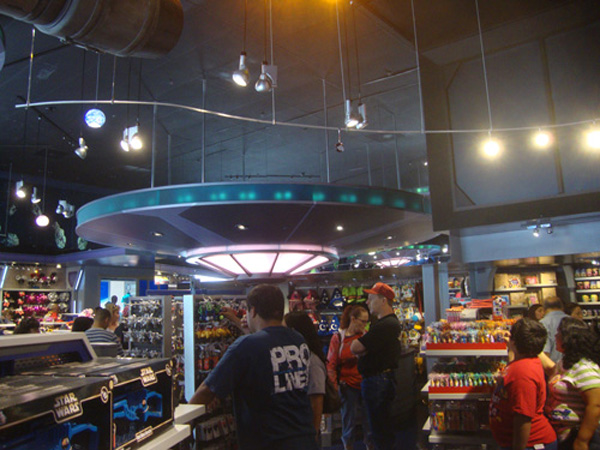 Turns out that at the Star Trader, one of the few trading spots, they had gone from all day availability to a limited schedule of hours for trading, like 12:00pm to 1:00pm, 3 to 4pm, 6 to 7pm, etc – our choice was to either to wait (25 minutes), move on and not trade, or come back to trade during the designated hours.  What the heck?  Don't we get enough walking in to not want to backtrack?  One of the location just wasn't doing it anymore.  When we headed over to California Adventures (at the Greetings From California store) they said that their box was broken…it was broken the last time we were there about a month ago.  Wouldn't you think that Disney could get an acrylic box fixed in a month?  But the cast members commiserated with us and although we were disappointed, we left smiling.  However, when we hopped over to Off the Page and heard that their box was also broken, I made the comment "A likely story" (off the page, get it?) with a bit of my tongue-in-cheek sarcasm, and apparently the cast member that I had directed it to didn't appreciate my sense of humor.  Megan, across the room, said that when I turned my back to him (heading toward her) she observed that he made a "face" at me…obviously he also went through the same cloud of grumpy dust.  I was under the impression that it was the job of cast members to make sure the guests are having a good, albeit safe time and even if they (the guests) are a little grumpy, there is a lot that a cast member can do to make them snap out of it.  There were other guests that also saw the face and it was foolish of him not to think that there might be another guest specifically with me.  It was at this point that I started taking photos to match my mood…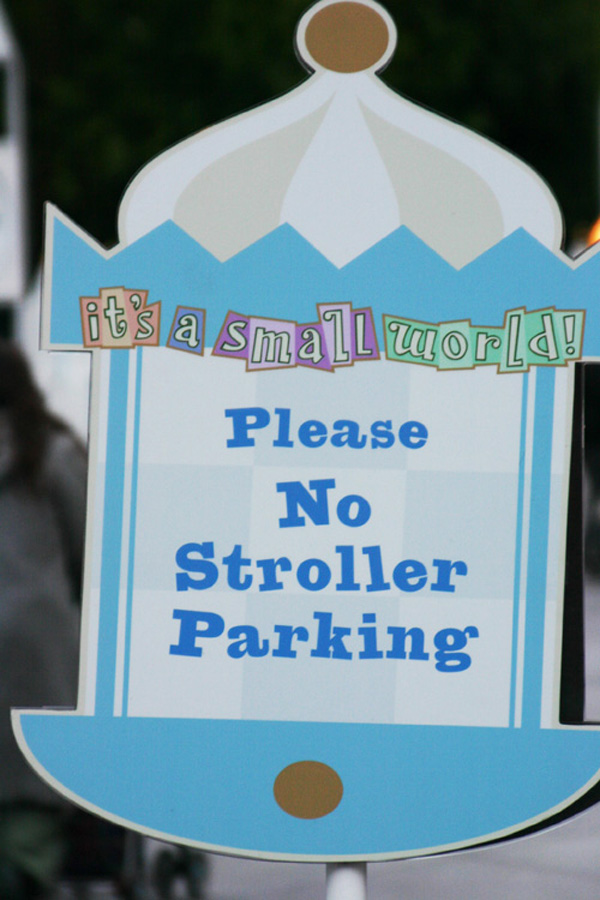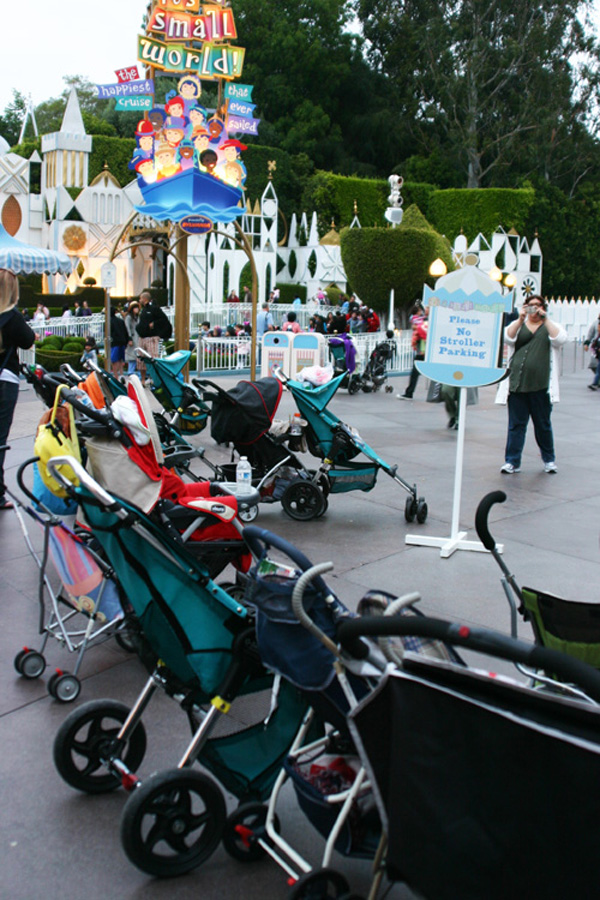 …somehow I think the sign was put right in the middle of the parked strollers – I think as a whole, the guests aren't that bad about following the rules.
I really couldn't let the whole day end up grumpy – I am better than that!  Megan found a hidden Mickey…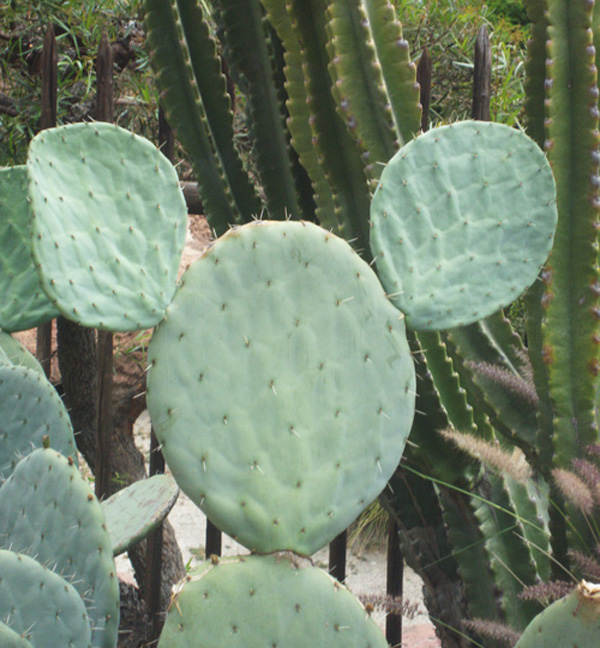 …and who knew that Jack Sparrow would be in the house?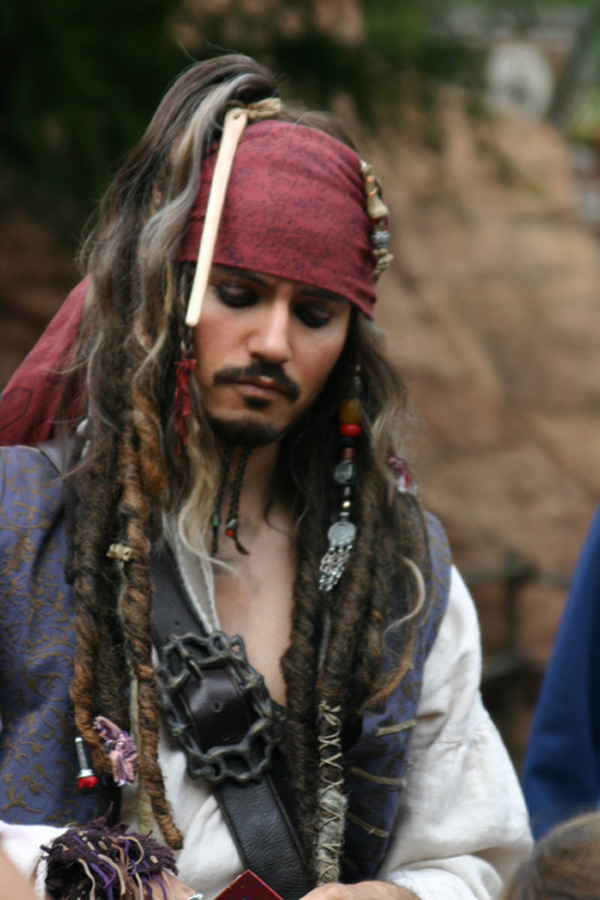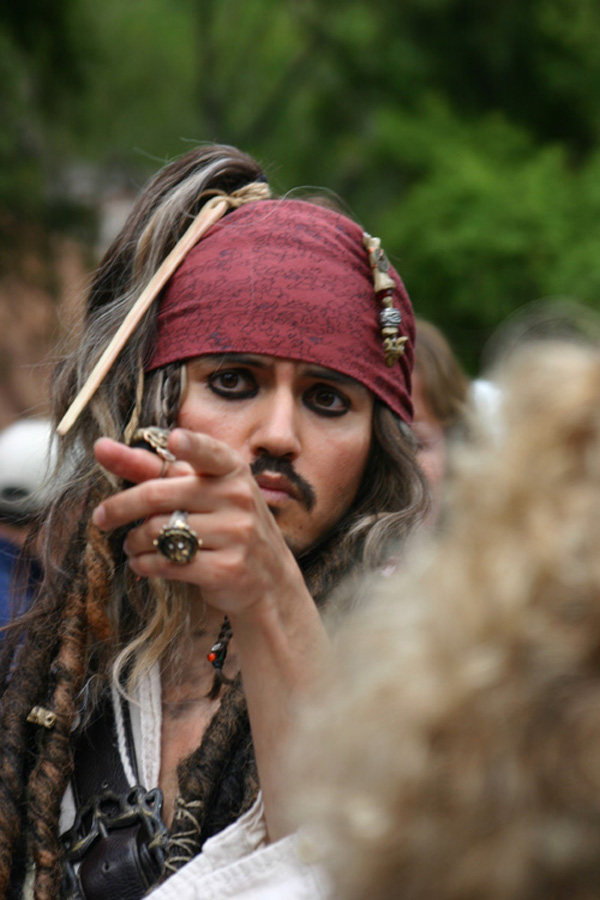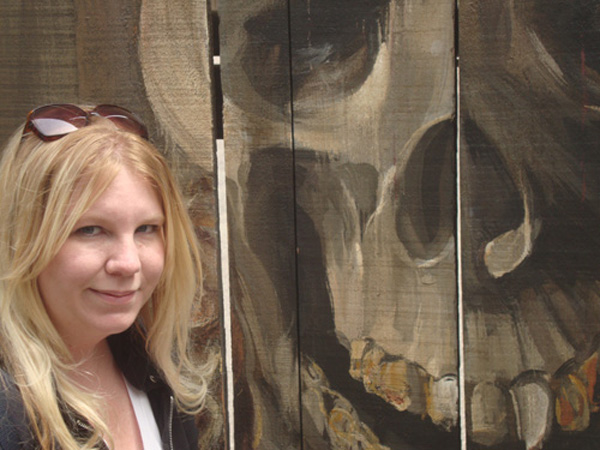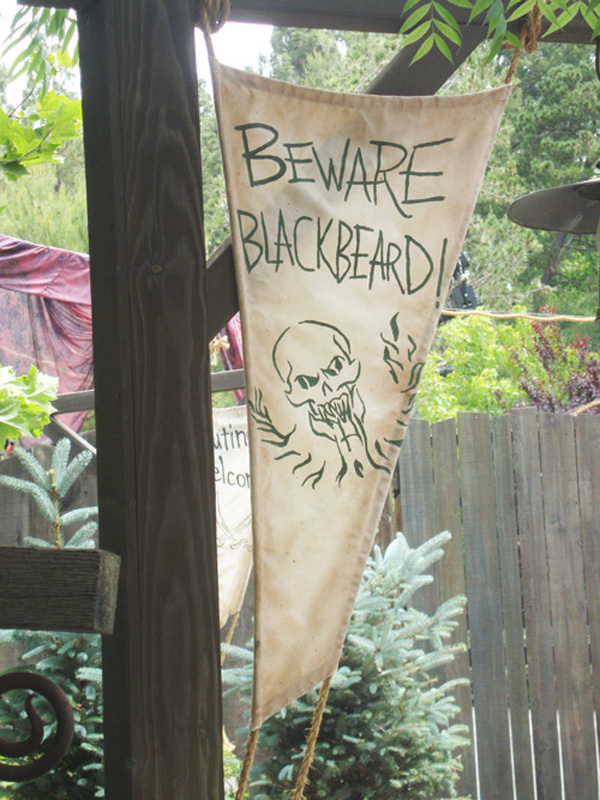 We are certainly getting psyched for the Pirates 4!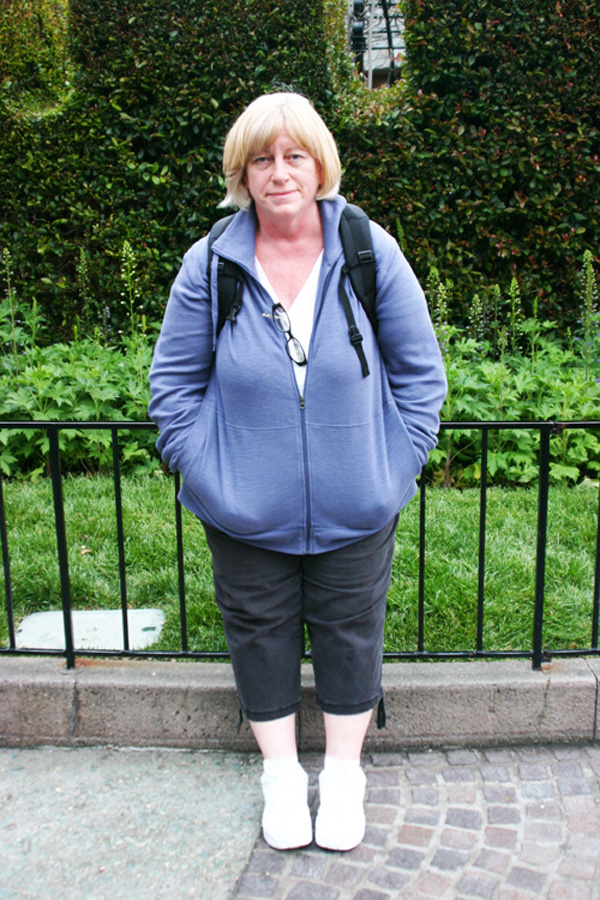 My new shoes made all the difference in having comfortable feet all day!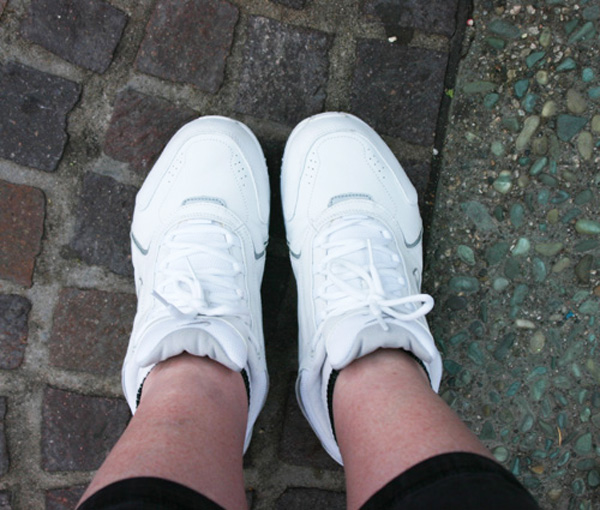 They make my already big feet look huge, but boy…was I in heaven!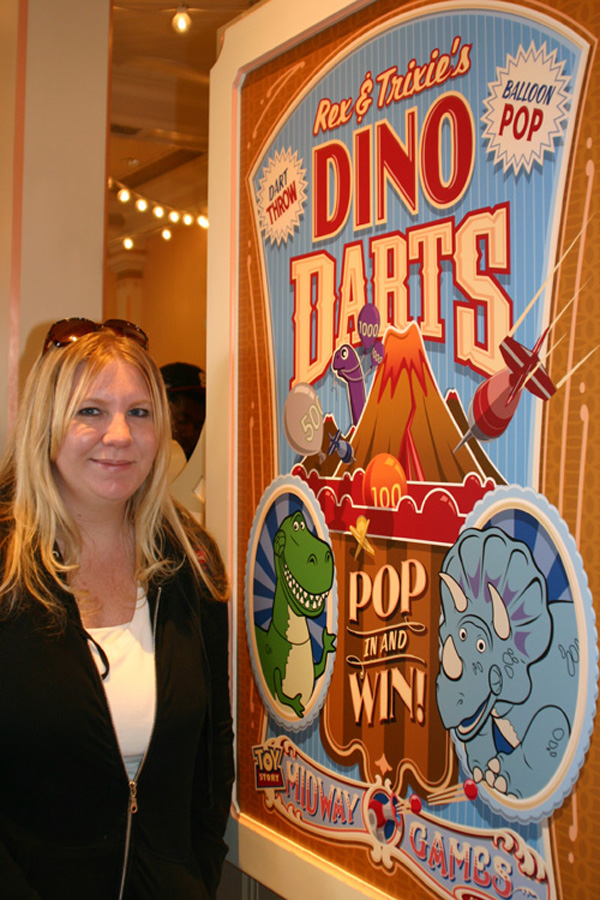 We went on one of my favorite rides, with just a 45 minute wait…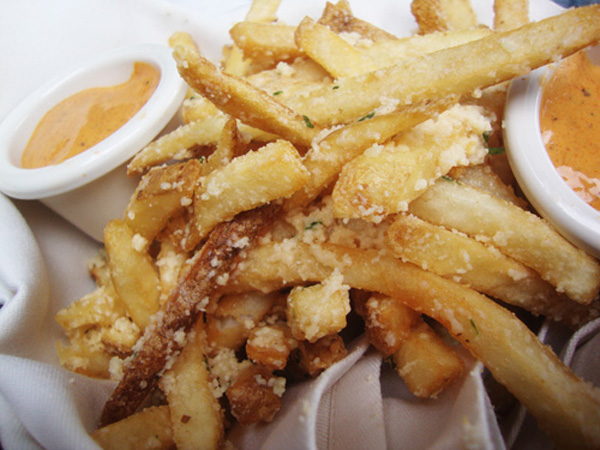 and we ate our favorite fries at Disneyland.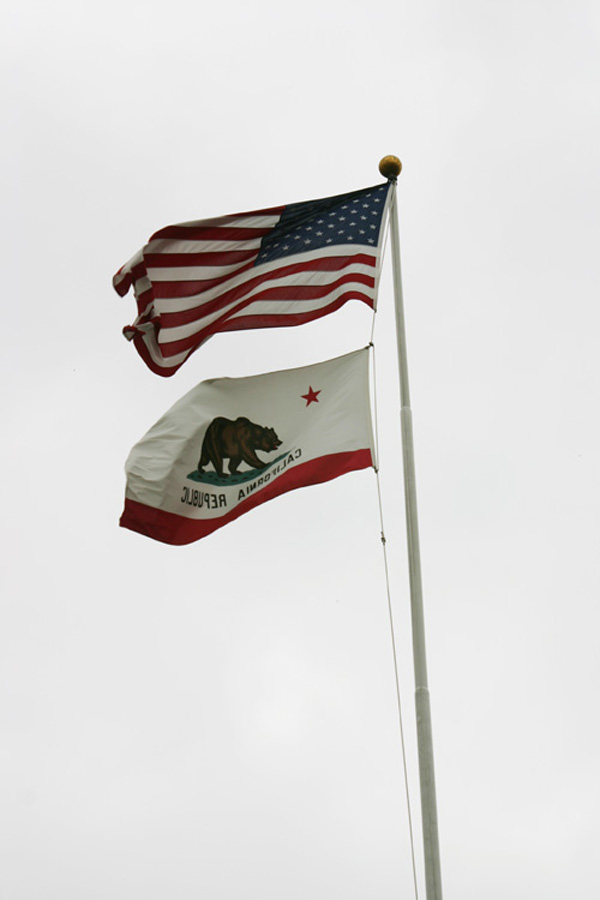 We were on Main Street when they retired the colors, and it was amazing to see members of the military in attendance stand in a circle around the flagpole and salute the flag.  I love the opportunity to sing our National Anthem with my hand on my heart, and unlike when the fireworks for the evening start, I linger until the ceremony is through.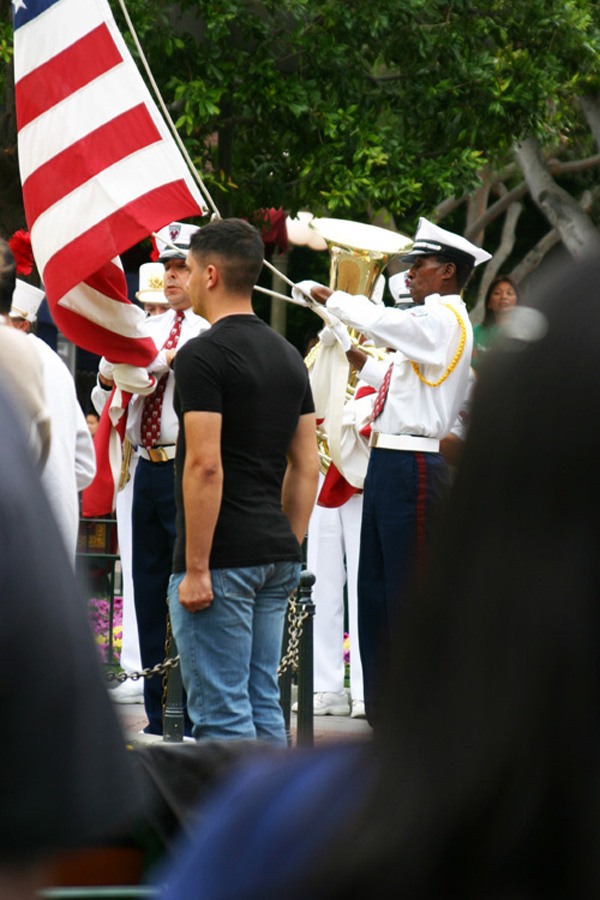 There are occasions when I make exceptions to that rule of never going to Disneyland on a Saturday.  Sometimes logistics demand it; sometimes it is a matter of accommodating other guests you take with you.  And even though this last trip – on a Saturday – was not the happiest, most fun trip to Disneyland I've ever had, hope springs eternal.  I guess I need to find an antidote for that grumpy dust next time it comes my way.  So until next time, I will leave Walt and Mickey watching over Main Street…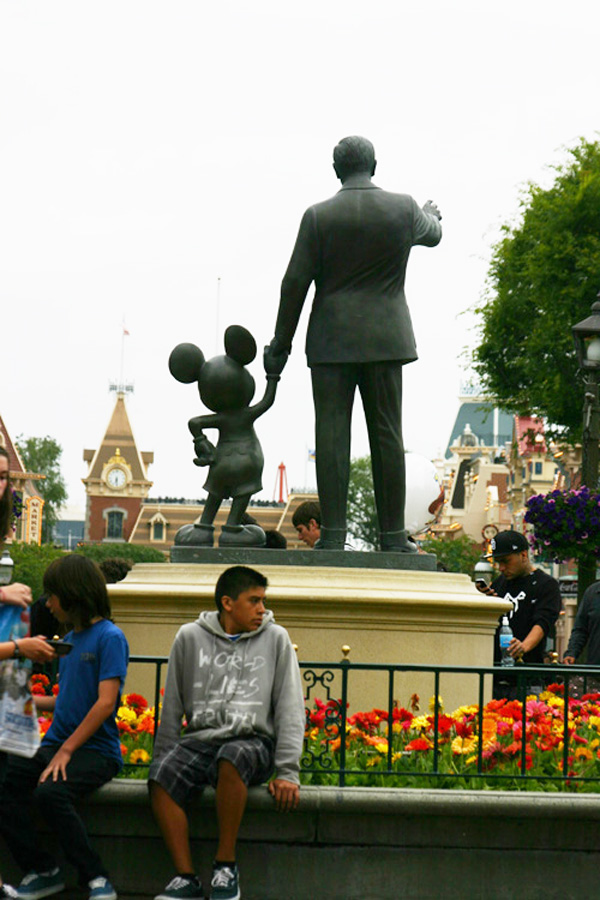 and hope that they give those grumpy cast members a refresher course on the "happy factor"…they just turned Tink's job over to the wrong Dwarf!

Tags: California Adventures, Disney, Disneyland, Grumpy dust, Jack Sparrow, Vinylmation, Vinylmation trading, when you have a bad day at Disneyland