Love, sweet love.  Everyone needs a little love in their life.  It looks like Christmas got put away at my house in the nick of time because Valentine's Day seems to have gotten into my schedule with a vengeance!  It is a time to express our heart-felt sentiments to a sweetheart, family members and friends.  While there isn't a mandatory color palate for Valentine's Day, for now I'm leaning heavily on the reds and pinks!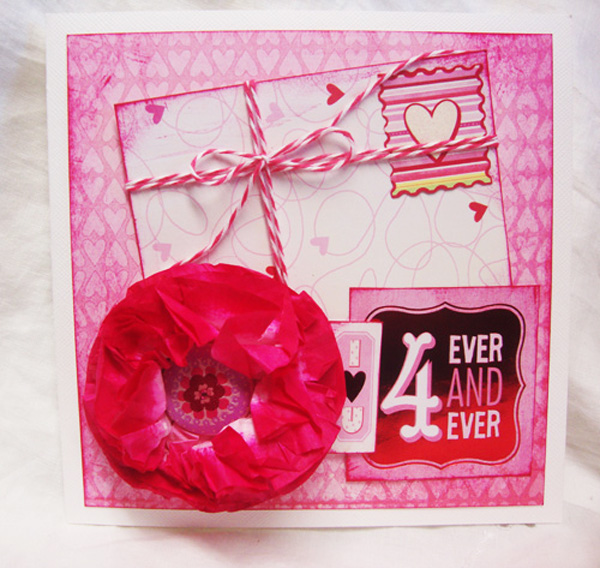 I already have a big jar full of my paper arts flowers, so I added the K & Co. brad from last year (or the year before) and it worked perfectly with the current release.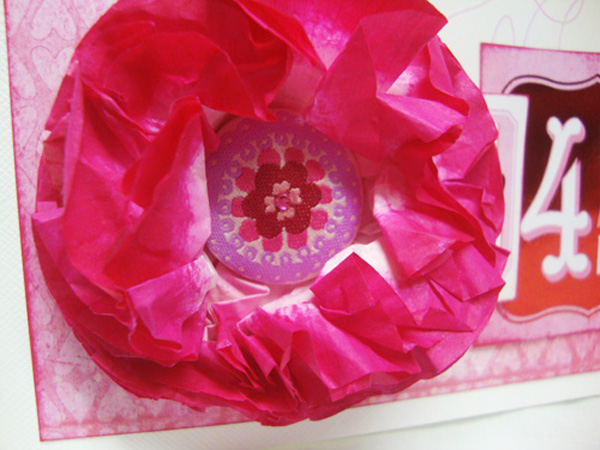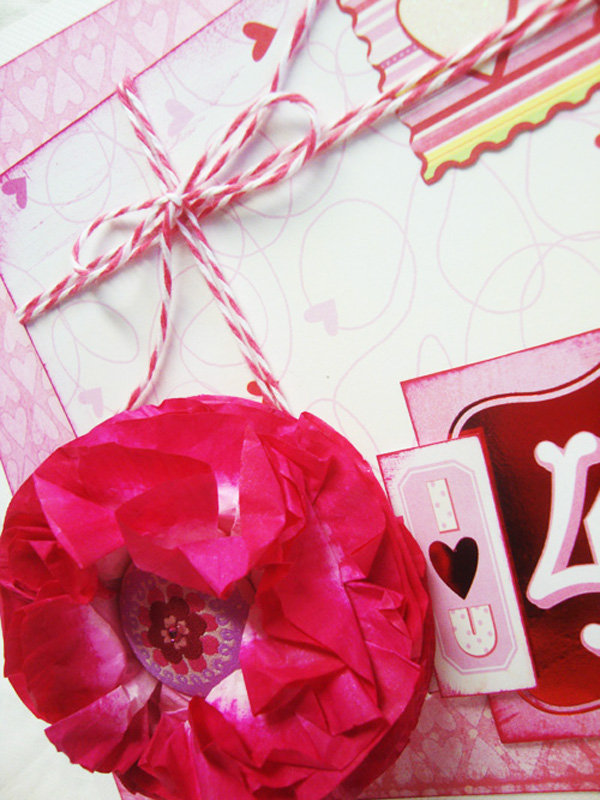 If you're looking closely, that is bright pink twine from The Twinery.  I got some of all their colors.  LOVE the brights!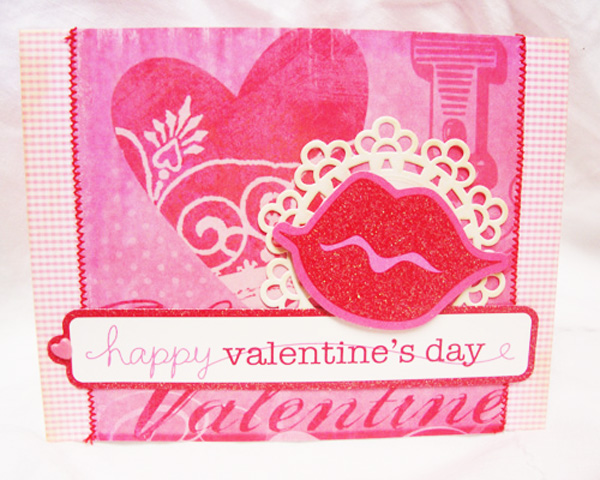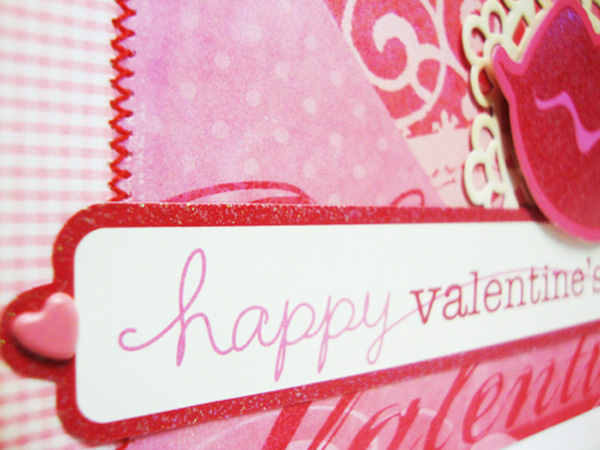 I think a little red zigzag stitch is a nice touch.  The die-cut lace tag was inked with an Antique Linen Distress Inkpad by Tim Holtz.
I have always loved heart-shaped doiles and now is a great time of year to bring them out.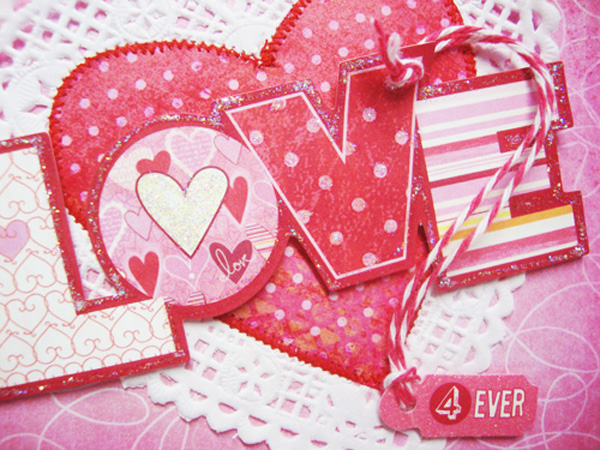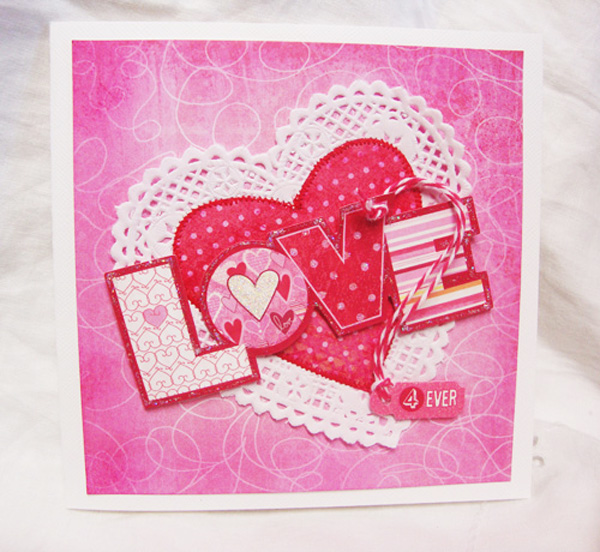 Hint on using doilies and making hearts to fit nicely in the center…WARNING: it requires the sacrifice of one doily.  Fold the doily in half, down the middle and cut a heart out of the center being careful to cut an even distant to the edge.  You can use the cut-out as a pattern to trace onto a solid or patterned paper.  Next, cut the heart out and paste in the center of the doily.  Caution: I placed the heart on the doily and then on the square of patterned paper BEFORE zigzagging the edge.  Doilies are fragile and might not survive the "feeding" of the sewing machine.  Another tip: This pack of cut-outs (K & Co.) comes with 2 of each design…one glittered and one plain.  You can add your own sparkle with a Star Dust Stickles.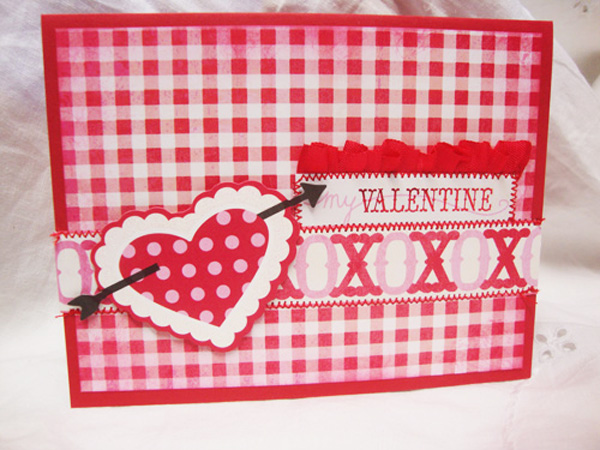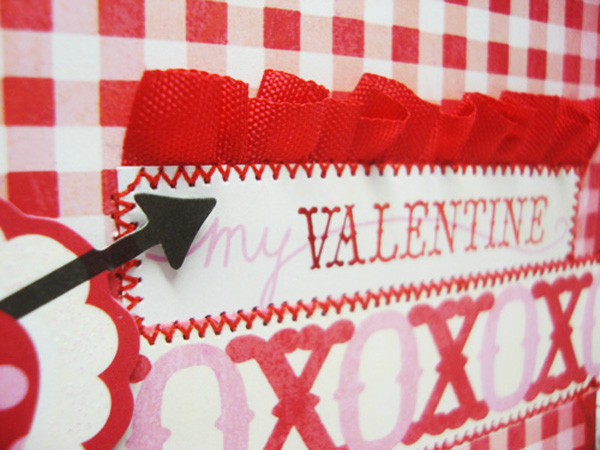 The seam binding is gathered "as you go" onto a strip of red-line double sided sticky tape.  Don't forget to "pop" your die-cuts with foam mounting tape!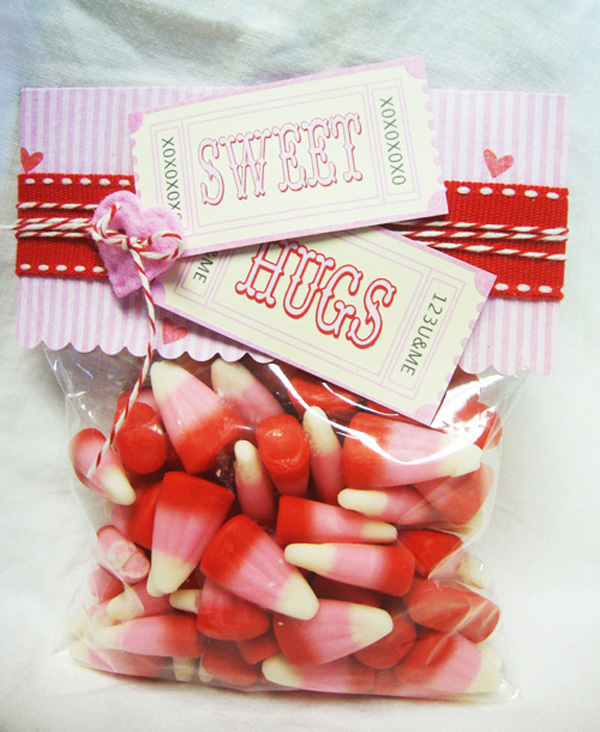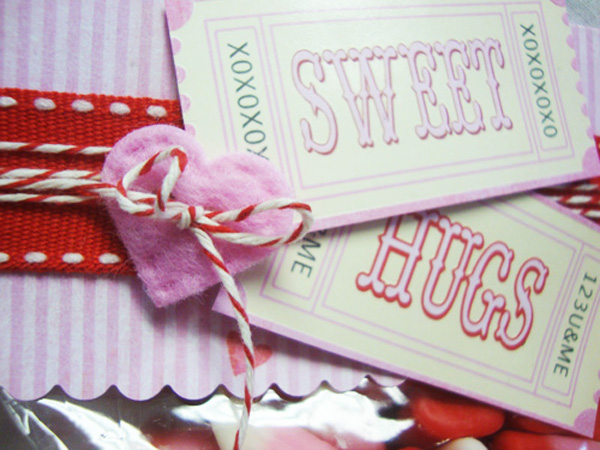 I know…Valentine's Candy Corn?  Found it at Walmart (Zachary brand)and couldn't resist.  It's so pretty and it was the freshest candy corn I've ever had!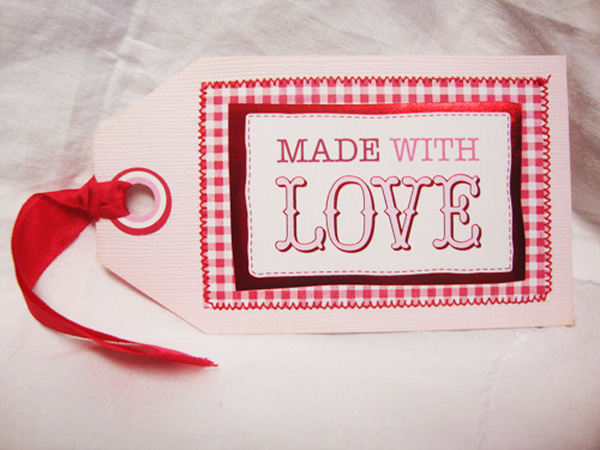 A quick little gift tag and last, but not least, a little gift enclosure card.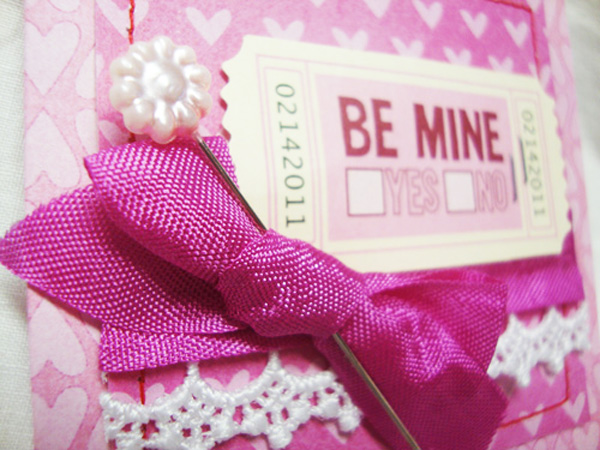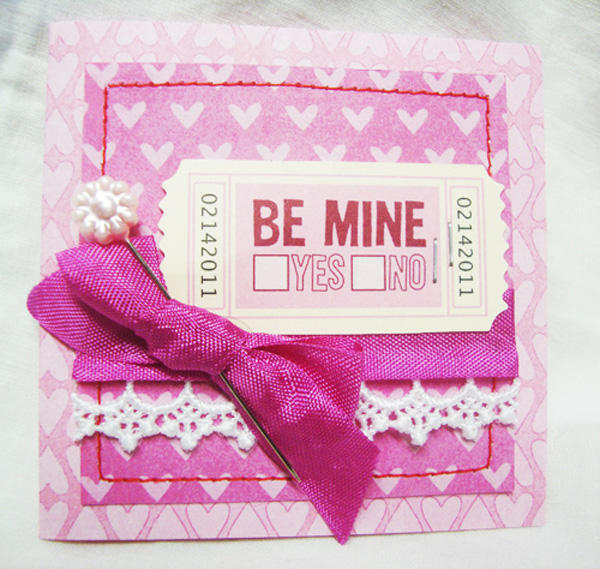 I know, I know…maybe tomorrow I'll make an attempt to avoid the RED family of colors!  But with such yummy paper…I couldn't resist!  One K & Company pad of specialty paper and one pack of die-cuts (from Michaels) could EASILY make dozens of cards PLUS a few layouts.  I have to share the love…of pretty papers, of course!

Tags: gift tags, Glimmer Mist, K & Co, K & Co Valentine's die cuts and paper, Martha Stewart die cut lace tags, paper flowers, valentine's cards, Valentine's Day cards