Halloween has come and gone…once again!  It's almost like Christmas afternoon…there is a certain amount of let-down after all the work you have put into the project to have it over and done with so quickly, but mostly its just exhaustion!
Cousin Julie in Arizona liked the jar-head idea enough that they did them for her 11 year-old daughter's birthday party last week – aren't they awesome?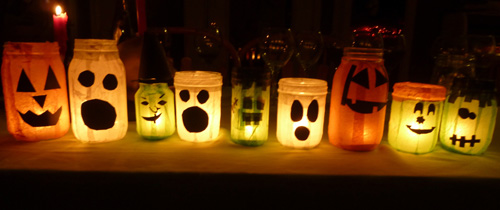 Liz came over to the house on Friday and made a couple to use for decorations at her Halloween party…I didn't get any pictures of hers, but they were awfully cute!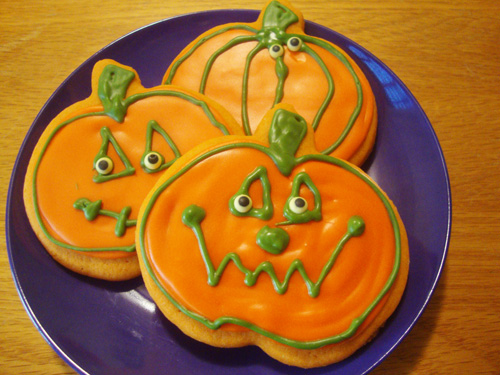 In review:  There was a lot of baking done at our house this year.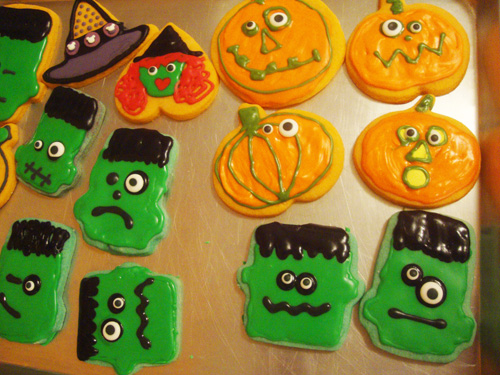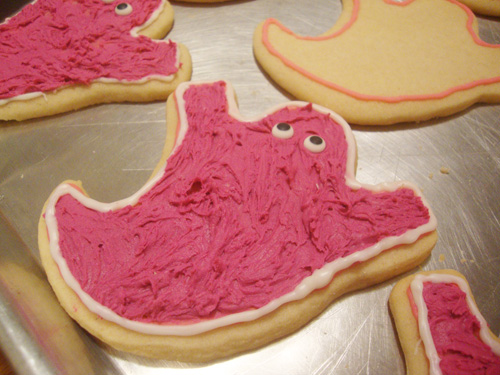 (Pink ghosts for the bake sale!)
Megan and I are in agreement…way TOO much baking!  Megan had a bake sale at work to raise funds for breast cancer research, so we bagged up a bunch of goodies for the event.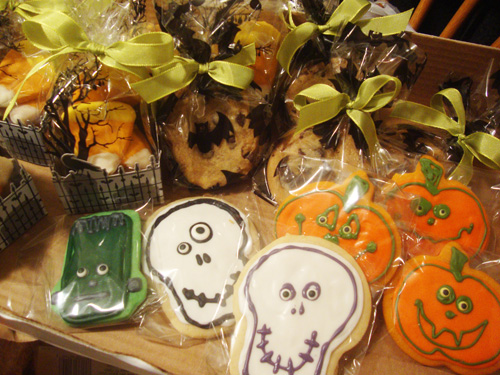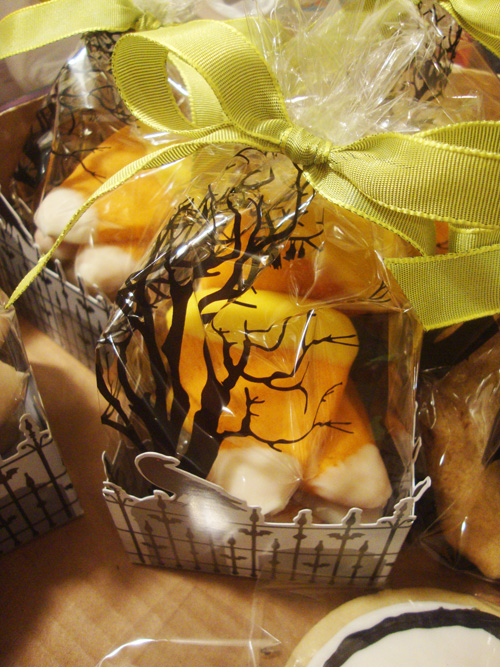 Megan found so many cute ideas on-line – we were having a hard time trying to decide what we wanted to experiment with!  Meg found these cute little guys…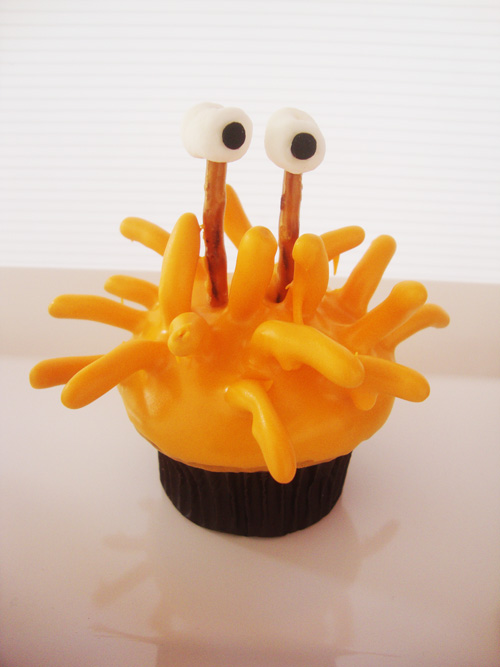 This was our first time experimenting with these, and we have a lot of ideas to make them easier/better.  We will pass along the how-to's (and how-not-to's) at a later date.
We mostly celebrated Halloween on Saturday with Trunk-or-Treat at the church, which is always fun in a very concentrated way.  Everyone made such good chili and cornbread for dinner…we were well fed!  There were awesome costumes…I don't think I've ever seen so many well thought-out family ensembles!  Unfortunately, our family wasn't part of that category, although Scott, Mike (photo missing) and  Tom managed to dress up this time.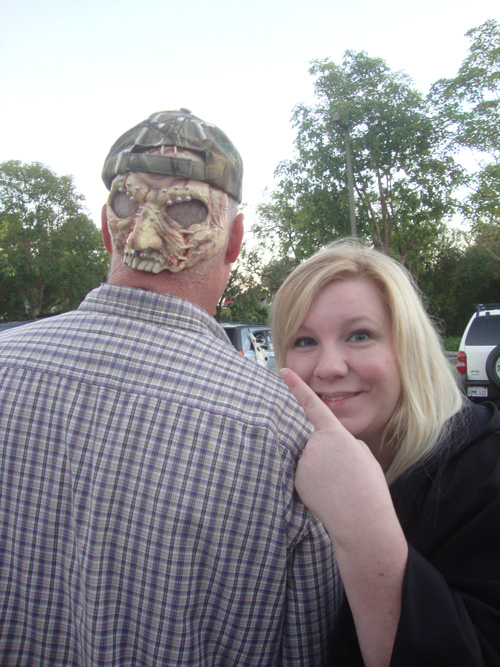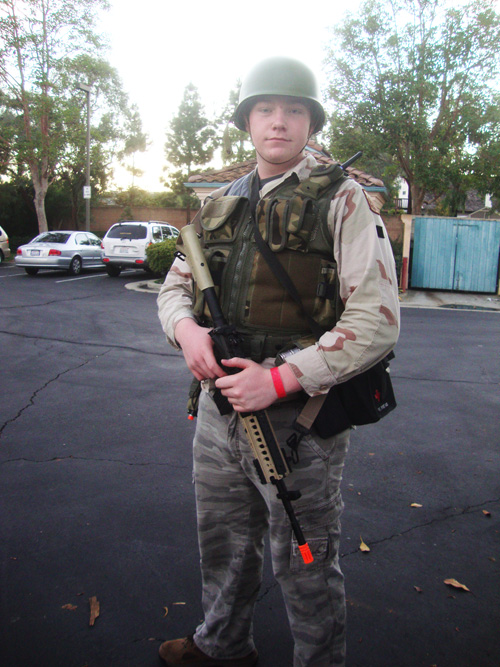 Someone had this bright idea…I love my Frankie's!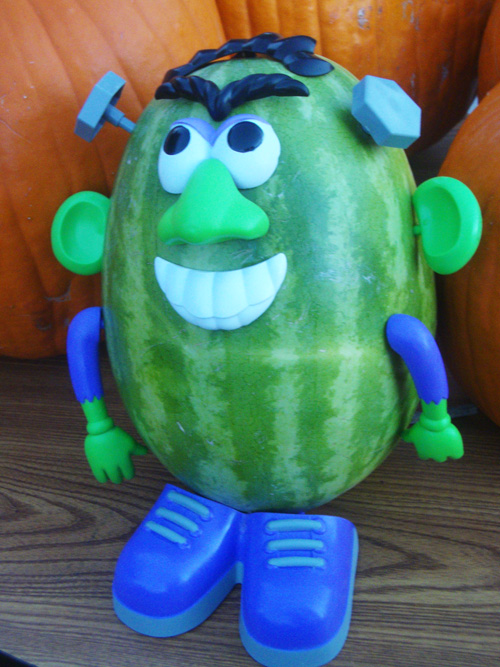 There was a great turnout and a big shout out to the Activities Committee for all their hard work!
We didn't really even do much on Sunday – never do – at least, not when Halloween falls on a Sunday.  We carved a few pumpkins…just before the trick-or-treaters came to our door!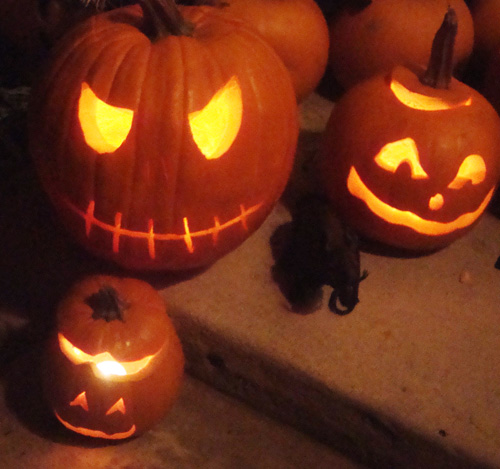 We handed out candy to the trick-or-treaters, but it was cold and not very many children came out.  There were way more teens and even a few adults…go figure!  Ladies, listen closely to this old party pooper:  If you have real wrinkles, you are TOO old to go out, door to door with a bucket, even if you are traveling with your teens.  The offender didn't even offer an excuse, like:  I'm trick-or-treating for my child with a broken leg, etc.  That just made me grrrrrrrrr!  We watched Abbott and Costello Meet Frankenstein while answering the door and attempted to make it through Abbott and Costello Meet the Mummy, but we paused the movie when we blew out the candles and turned off the lights at 9:00pm.  I tried to watch The Walking Dead on AMC, but did so mostly through my fingers  – I'm a scaredy cat!
Now all I have left to do is to put it all away and finish off the baked goods leftovers – not me personally, of course, but collectively as family and friends.  On that I can be firm.  I am really glad that the preparations for Thanksgiving are not so strenuous as the holiday before or after.  Perhaps now I can concentrate on making all those handmade Christmas presents I have plans for this year!

Tags: Halloween baking, Halloween decorating, Halloween traditions