I can't stand it!  I made these ages ago.  Handmade cards are one of those things that you have to do early in the season (since they store well and don't spoil) so that you can enjoy the month without worrying about taking time for being creative.  I really love doing a batch of cards using the same paper line since it coordinates so well and you get a feel for the paper and mood you want to take it.  So here are a few cards I've made!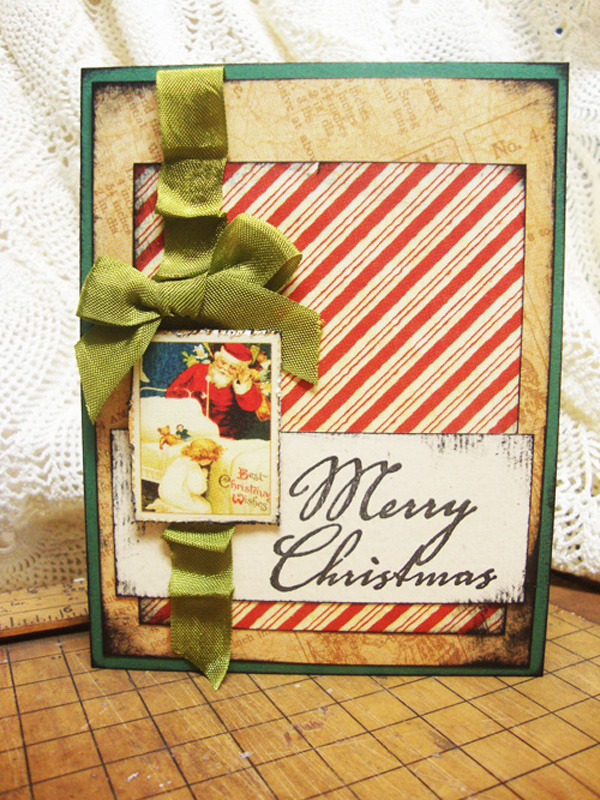 I love using the stamp-sized elements on the Jolly Old St. Nicholas paper from the Graphic45 Christmas Past Collection.  I am also in love with the flimsy seam binding/ribbon…the texture is great!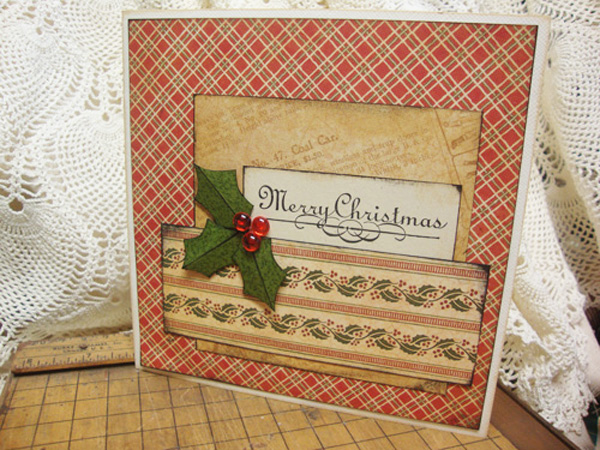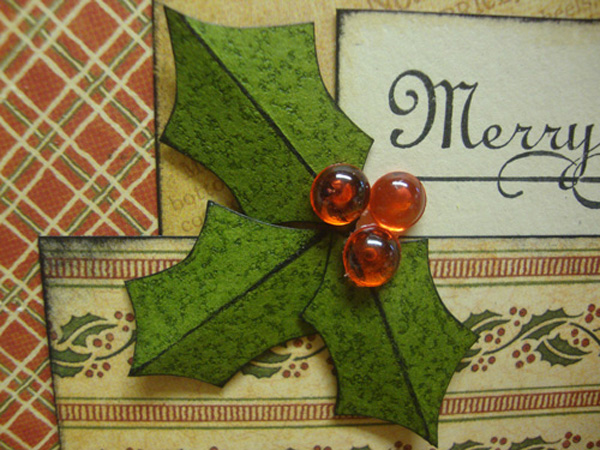 It is easy to make three dimensional elements by creasing the center of a holly leaf, inking the edges and using small pieces of foam mounting tape behind.  Hint on a good buy:  If anyone has a Costco Business Center close by, I found a huge roll of 3M foam mounting tape for $20 something dollars.  I bought one YEARS ago (at Costco proper, but haven't seen one since) and I was worried about finding another one…and I did!  Well worth the investment if you are a regular card maker, especially if you like to 3-D everything like me!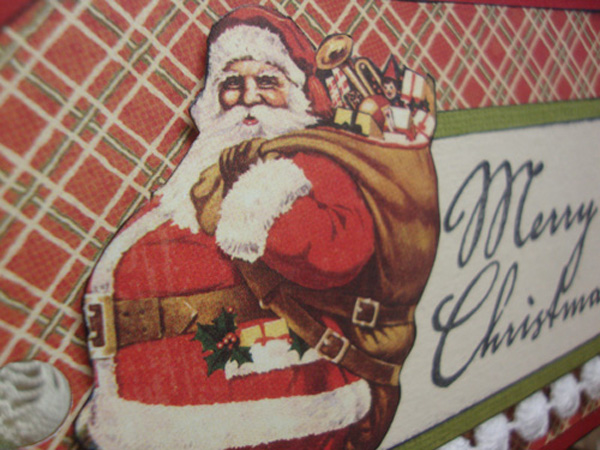 Can you see Santa's shadow?  Foam mounting tape!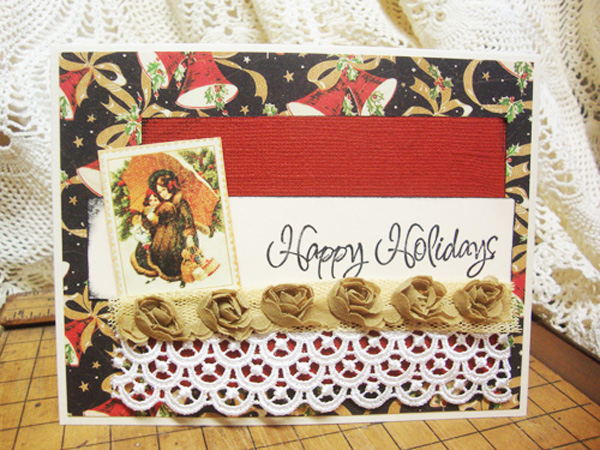 I love the flower ribbon, this smaller version even better than the big flowers.  Oh, the sentiments?  Dollar stamps at Michaels!  That allows me the freedom to spend a little more on the trims!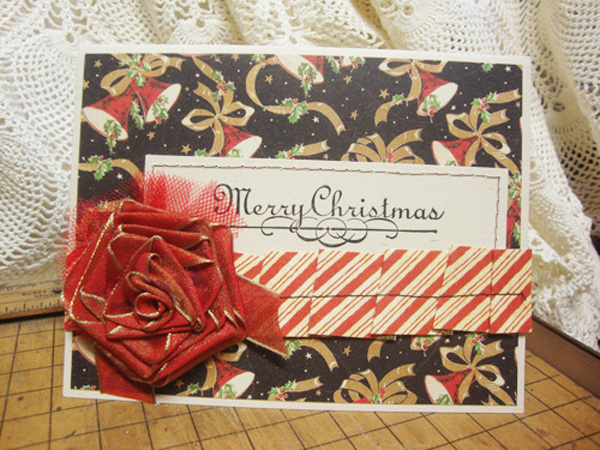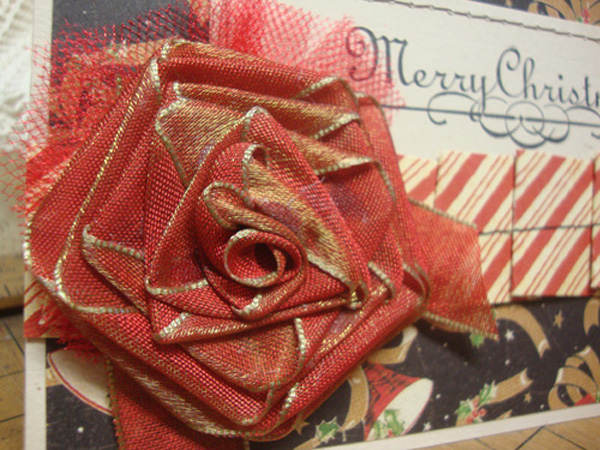 I had originally made the card with a green flower, then I got red/gold ribbon and it fits even better…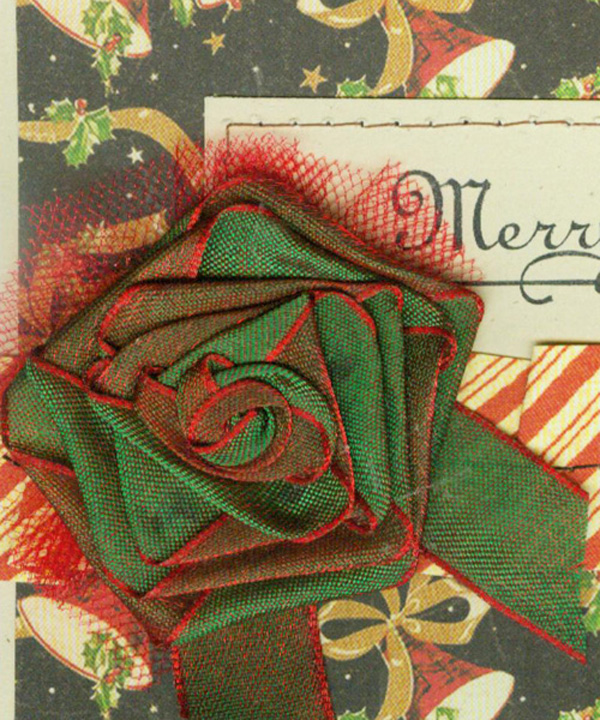 …don't you think?
As long as I'm sharing, here are a couple of layouts I did with the same paper!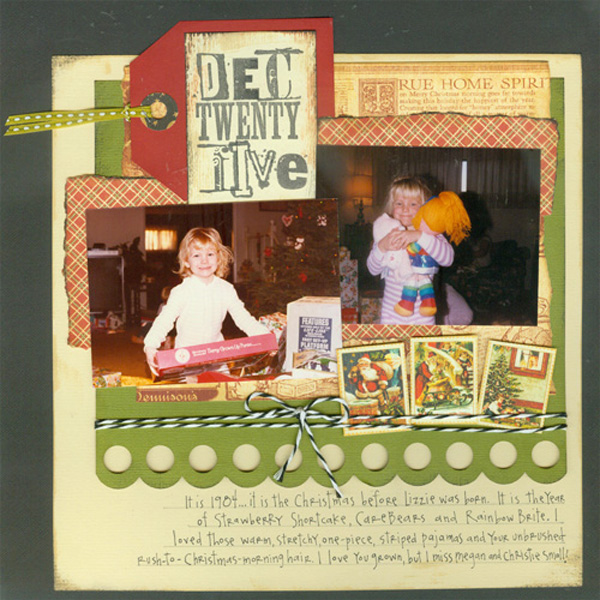 Aren't these two little girls cute?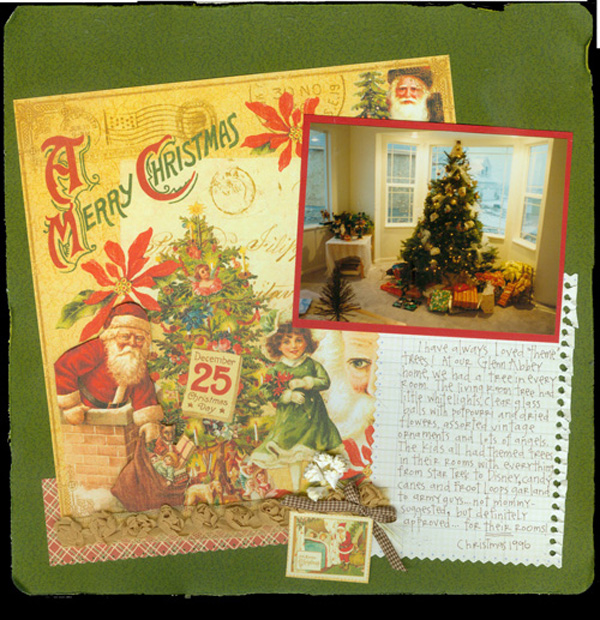 I'm getting ready!  So whether it's Thanksgiving or not, I'm getting ready for that Christmas spirit! 

Tags: Christmas cards, Christmas layouts, Graphic 45 Christmas Past collection