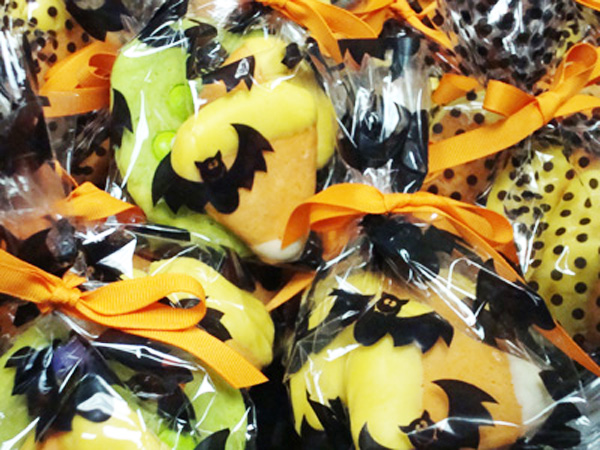 My Aunt Margy's sugar cookie recipe is the best…in the whole world!  Not overly sweet; soft, yet substantial – just plain wonderful!  I've been making them for over 40 years myself and while I am tempted to try new recipes, I have yet to find another recipe that I like more, so why mess with a good thing.  Don't you just hate it when you take the time to try a new recipe and you're disappointed?  This recipe is sure to please!
Sugar Cookies
(Great  for decorating!)
1 cup all vegetable shortening
1 1/4 cups sugar
3 eggs
1 Tablespoon vanilla
3 cups sifted flour
3 teaspoons baking powder
1 1/4 teaspoons salt
Cream sugar and shortening.  Beat in eggs and vanilla.  Sift flour, baking powder and salt; add to creamed mixture.  The dough will be soft and a little sticky.  Refrigerate, overnight is prefered.  It is much easier to work with the dough when it is chilled, so once you are ready to bake, take out a chunk and put the rest back into the frig until you are ready to work with it.  Pre-heat oven to 375 degrees.  Flour the bottom of a cookie sheet and roll the dough onto it.  Cut shapes, removing the excess dough; return excess to the bowl in the frig.  Leave a little space in between the cut out shapes.  Depending on how thick you roll the dough, the shape may spread as it cooks, loosing its original shape, so keep it under 1/4″ thick.  Bake for 8 to 10 minutes or until the edges just barely start turning golden brown.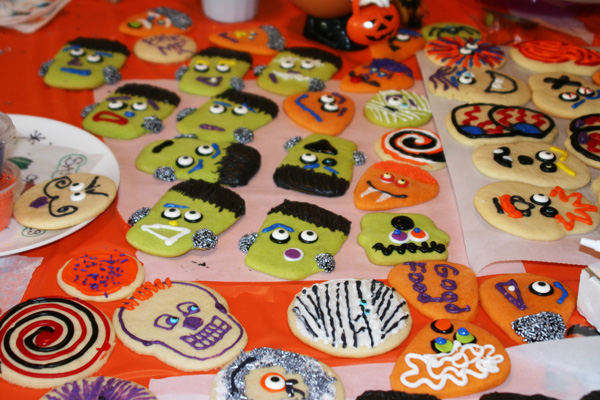 If you would like to color the dough, you can separate it into different bowls and add food color.  Use a paste or gel color, not the kind you get at the grocery store.  The more expensive dyes give you better color and don't make the dough too sticky.   We used the Wilton Fondant Writers to do the decorating.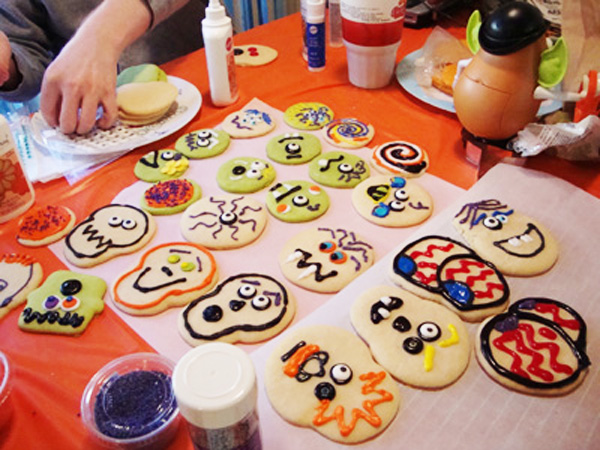 Want more ideas?  Go to the sources that have loads of cute ideas like Wilton's homepage.  Or you can just look at our cute homemade decorating ideas!

Tags: Halloween cookies, seasonal cookies, sugar cookies