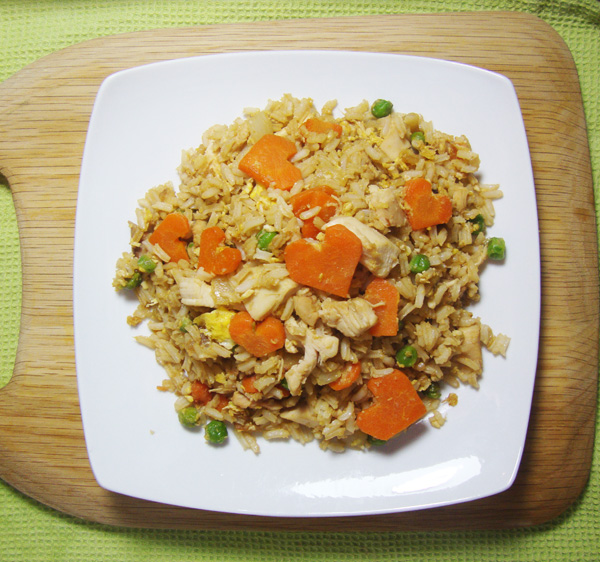 I don't remember quite when it happened.  Somewhere along the way I became a short-cut cook.  Maybe it had something to do with being a busy mother with six children, always trying to eliminate a step or two to help speed up the feeding of the family.  So I became a seasoning packet user – not always the least expensive route, but convenient.  Now that the children are grown, I'm taking the time to do more cooking from scratch.  Our family loves Chinese take-out – we could eat it at least every other day!  Here's a great recipe for Take-out Style Chicken Fried Rice…with special-cut carrots that would make your Valentine's Day dinner extra special.
Take-Out Style Chicken Fried Rice
1 medium onion, chopped
4 cloves of garlic, finely chopped
3/4 cup frozen peas
3/4 cup thinly slice heart carrots (see how-to here)
3 Tablespoons olive oil
3 eggs
4 cups cooked white rice
1/3 cup soy sauce
1 1/2 cups cooked chicken, cubed
Chop onions and garlic; prepare the carrots – you don't have to make them into hearts, but they are awfully cute this way!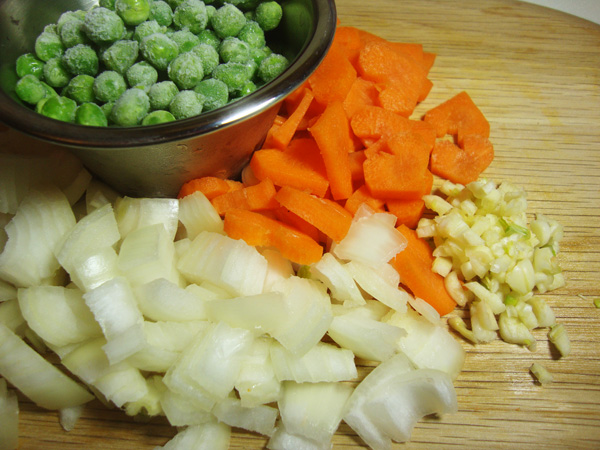 Saute the vegetables in the olive oil.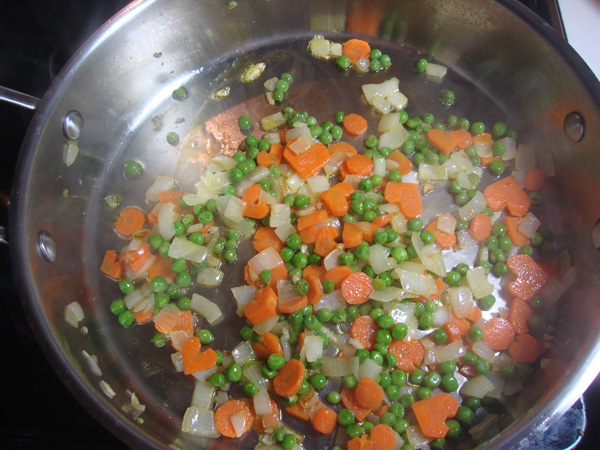 Add the eggs.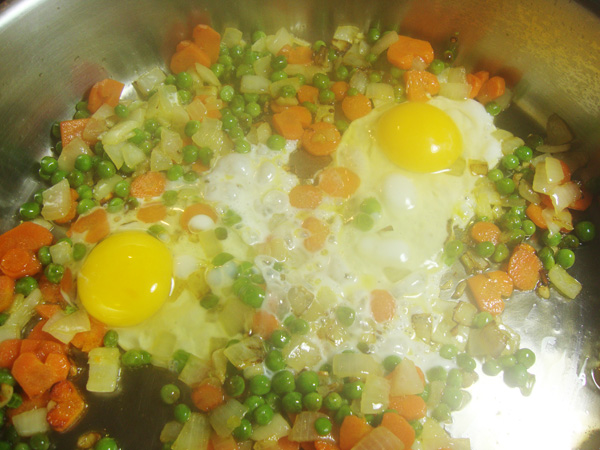 Scramble the eggs in with the cooked vegetables.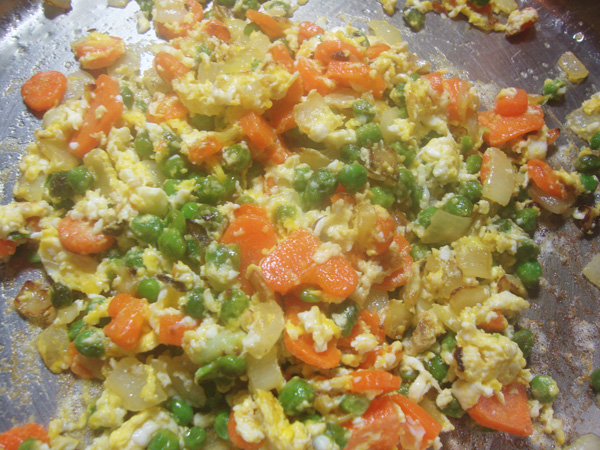 Add the chicken and stir it in.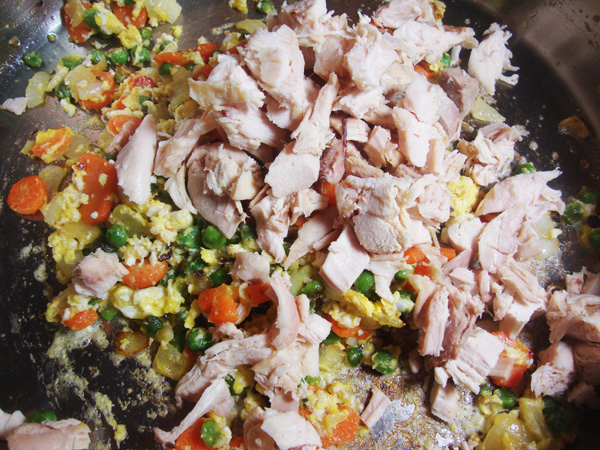 Add the cooked rice and the soy sauce.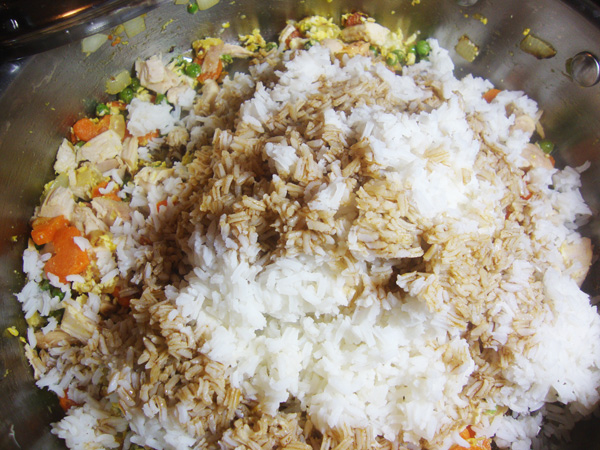 Stir it well.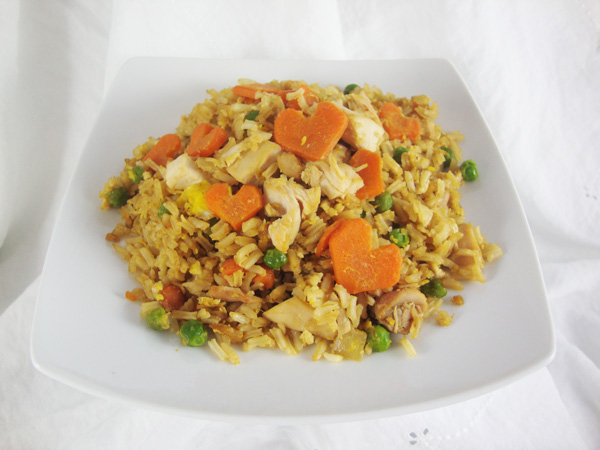 So this is kind-of like a casserole, but with Asian flair.  This recipe is so easy to make and delicious that I don't think I'll ever need to use those fried rice seasoning packets again!