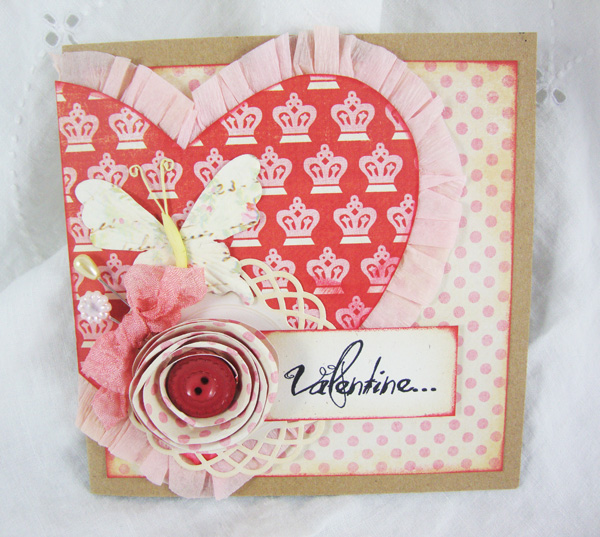 Valentine's Day is only two weeks away!  Making chunky Valentine's Day cards  is a tradition, but this year's projects are extra chunky.  These frilly cards will travel through the mail only in special packages or be delivered by hand, but they are so much fun to make that I can't resist.  Pairing these with some special Valentine's Day treats will make it an especially sweet day. 
I really love playing with paper and My Mind's Eye is some of my very favorite!  I used the patterns from the Lime Twist 6×6 paper pad and an extra sheet from Alphabet Soup.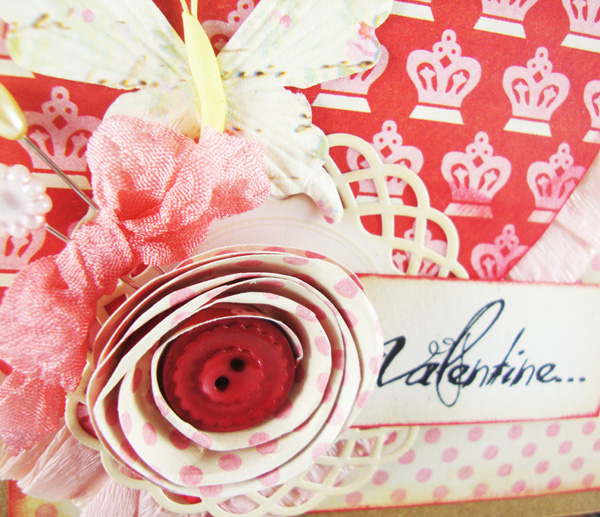 I was able to use scraps of ribbon and paper to pull together random shades of pink.  That snip of pink ribbon is actually seam binding sprayed with Glimmer Mist – you can see the tutorial here.  When you go to all the work of dying your seam binding, you don't want to waste a single bit!  I love the butterfly…I think it adds a nice touch!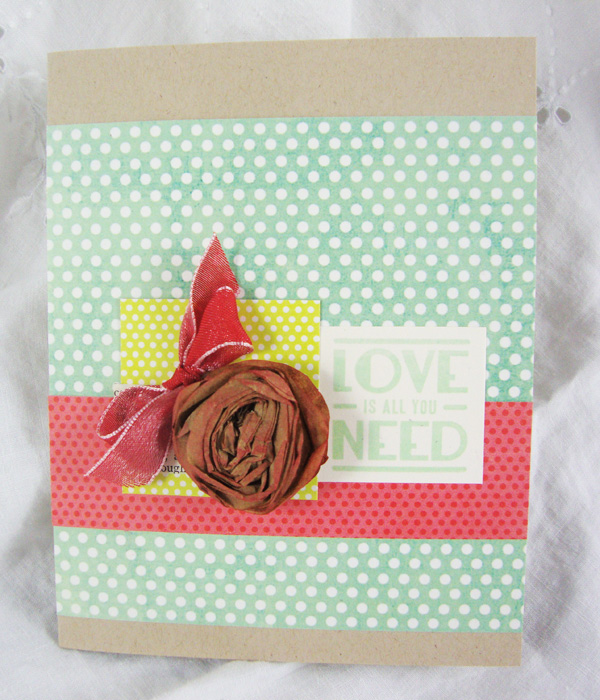 This is the same flower, but I made it out of a lightweight brown paper sack, smashed it against my work table and then added a little ink to the edges.  I love red, turquoise and lime green…and lots of polka dots!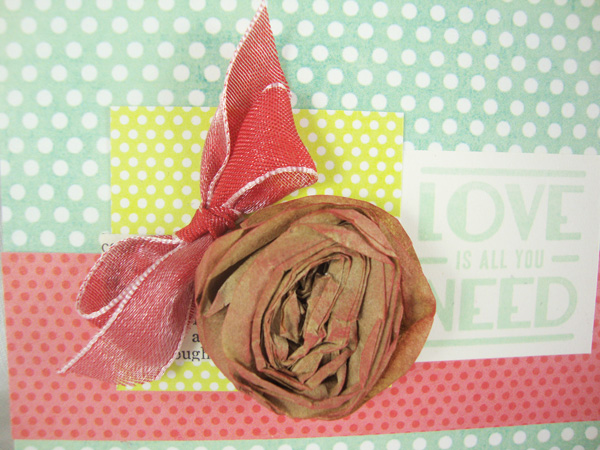 The "Love is all you Need" stamp came from Typo.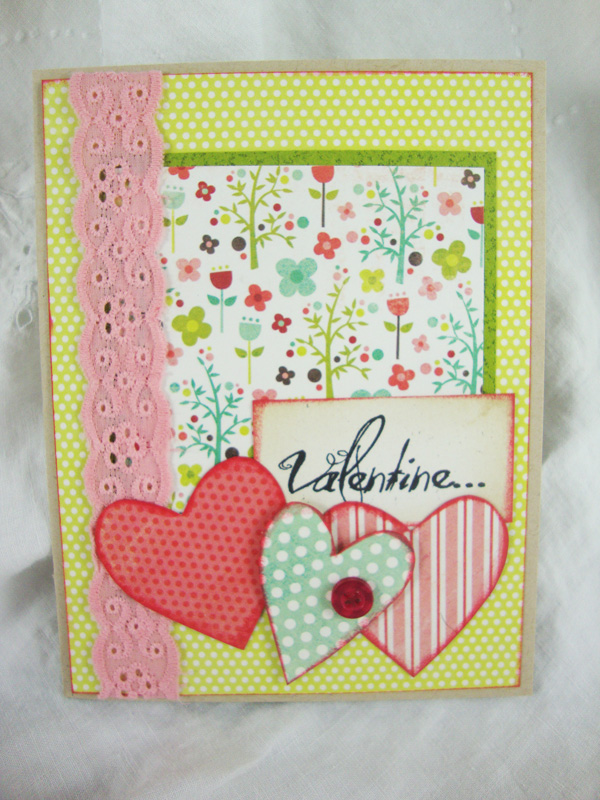 Lots of love means lots of hearts!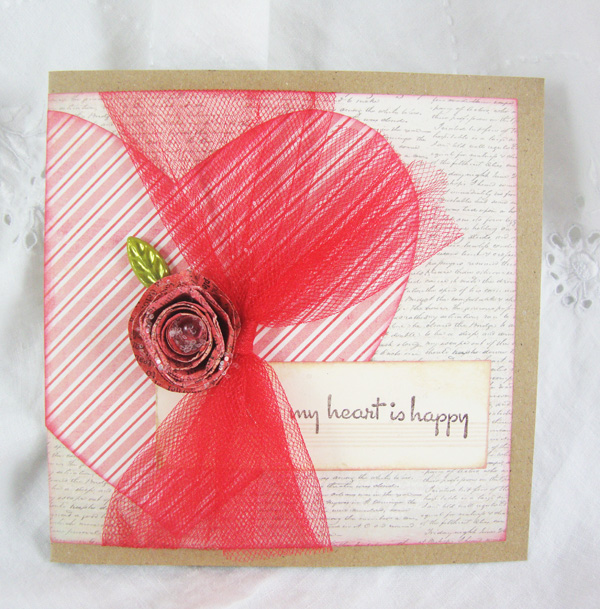 I used the same flower and the same template for the heart, but you can use similar elements and the card will take on a different look by mixing up the embellishments. 
This flower was made from a page from an old dictionary that was sprayed with Glimmer Mist.  I sprayed a whole bunch of pages different colors so that I have them on hand when I need a touch of color.  I love Glimmer Mist…still!  Adding a little chunky glitter is certainly following along the chunky theme.  The white glue used dries clear.
Now I'm off to my kitchen to see what I can come up with for Valentine's Day treats!

Tags: cards, Glimmer Mist, Valentine's Day cards