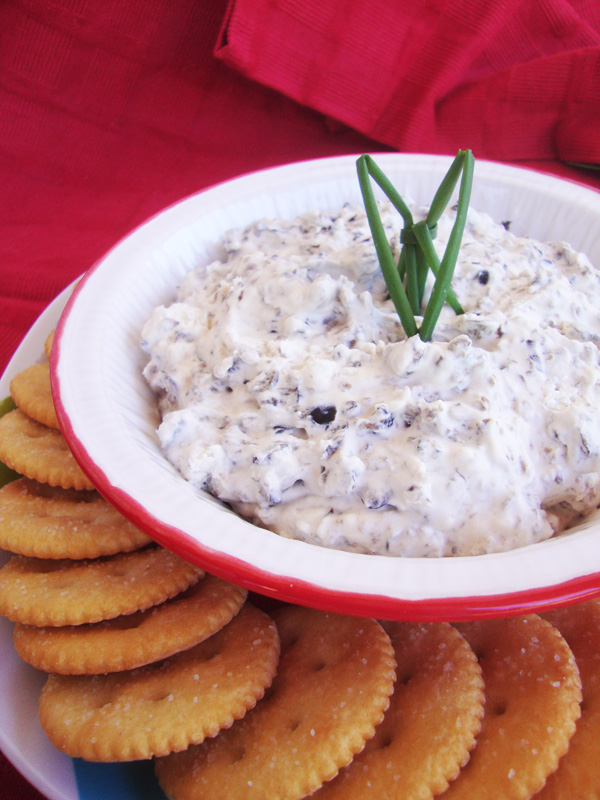 Years ago, when I was still having babies and subsequently, baby showers thrown for me, a friend included something on the menu that I quickly fell in love with – Olive & Cream Cheese Dip!   I had never thought about combining the two ingredients.  This was originally served with croissants…yummy…but Ritz Crackers are just as delicious and I always have those on hand.   All you need is:
1 – 12 oz tub Philadelphia Whipped Cream Cheese
1 – 4.25 oz can Early California Chopped Olives 
In a small mixing bowl, combine the cream cheese and olives; mix well. Keep chilled until serving.
The great thing about this dip is that it only takes a couple of minutes to make, I always have the ingredients on hand and it is easy to put together when I need to come up with something last minute.  May also be served with fresh vegetables.  If you like black olives, this tasty dip is sure to hit the spot!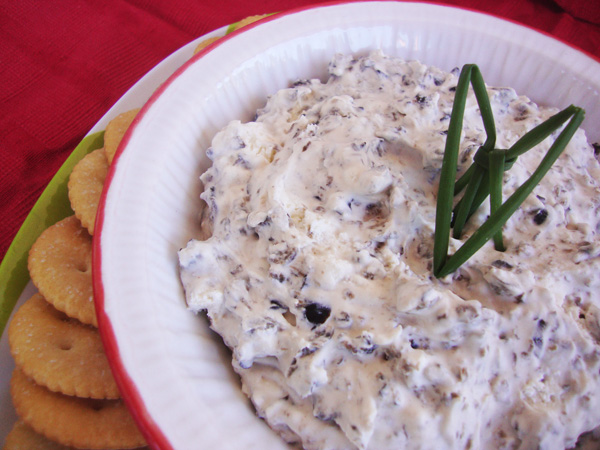 Tags: appetizers, cream cheese dip, dips