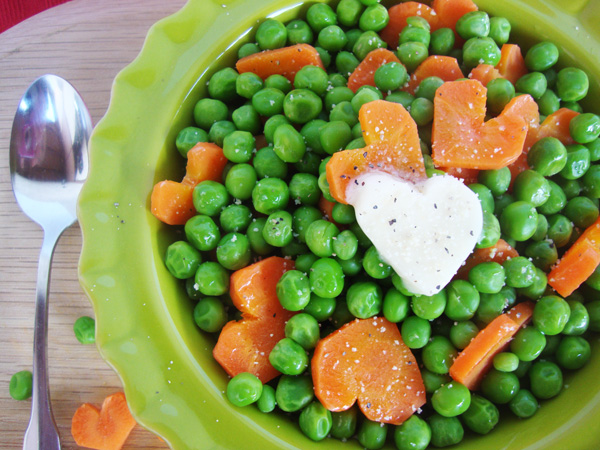 It's only the middle of January, but there's no time like the present to start thinking about what I can do to spread a little Valentine love around.  Was looking at all those cute Pinterest ideas and came across a bunch of ideas, but in order for me to remember and incorporate ideas into my routine, I have to just do it!  There were lots of sweet treats, but this one caught my attention – making heart-shaped carrot slices!
Yep…that's all you need.  Start by peeling your carrot.  I tried it last night with my baby carrots, but it was a little tedious to carve on the small ones, so today I picked up a big bag of full-sized carrots.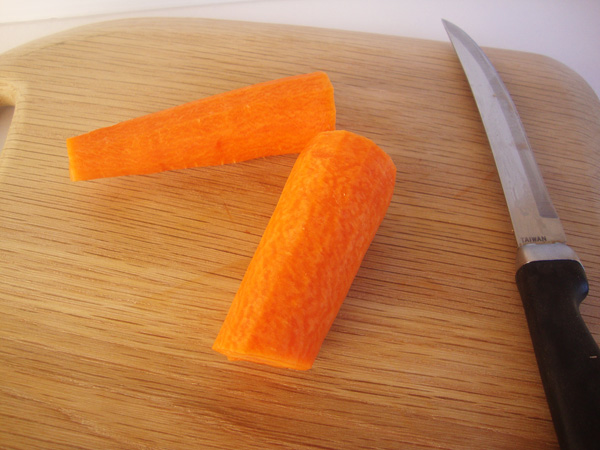 It will be a little easier to work with if you cut the carrot in half.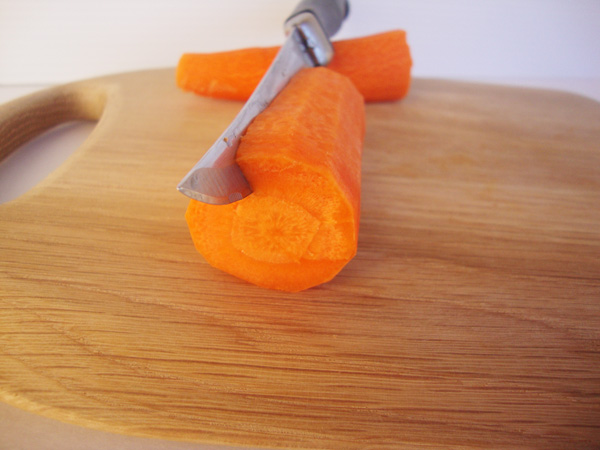 The next step will be to cut a wedge into one side of the carrot – on this carrot, I cut a slit about 1/4 inch deep, at an angle, and then came at it from the opposite direction to the center. (This carrot is standing up…just so you can see the v-shaped wedge that I cut.)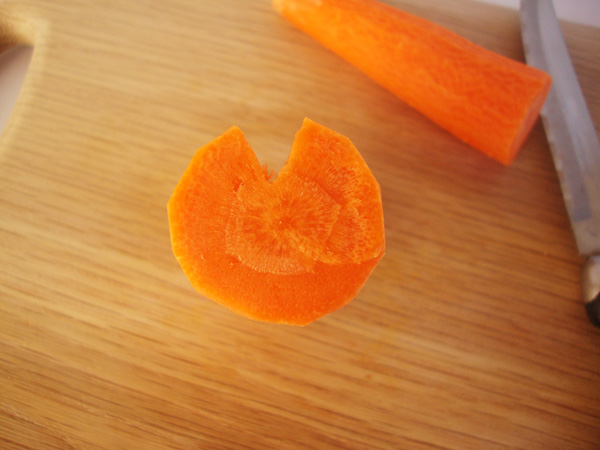 Make a little nick directly down from the center of "v" so you have a guide as to where you will be shaving the sides down a bit.  Next, round the top edges of the "v" and shave the sides.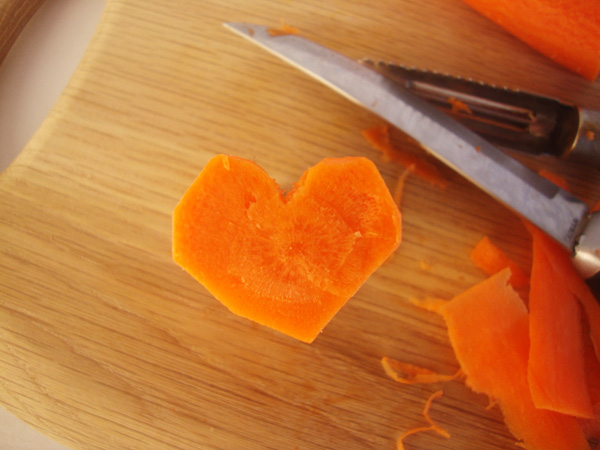 That's right…you're on your way to adding a little love to your fresh veggies!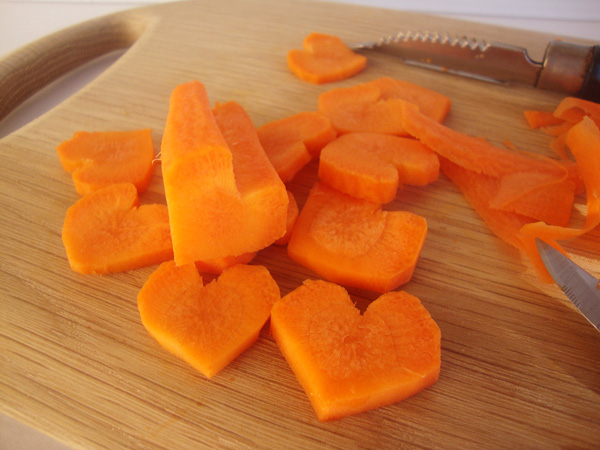 Slice your carrots into even slices for consistent cooking.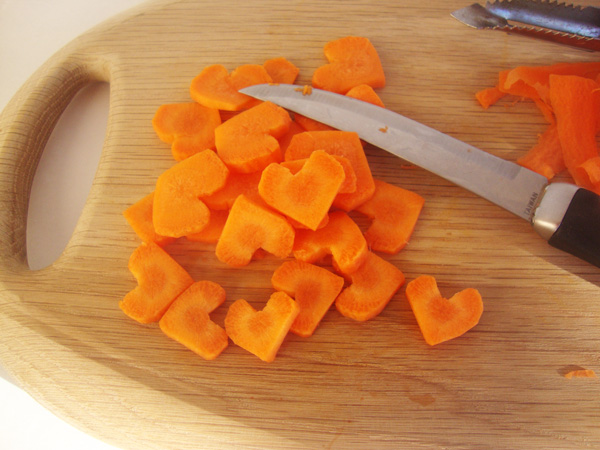 The original poster added these to a chicken noodle soup, but since the next soup I'm making doesn't have carrots in it, I decided to make one of my personal favorites…peas and carrots!  I microwaved the carrots in a little water for about 1 1/2 minutes (I just cut up one carrot for testing!); I also microwaved the peas separately because they were frozen, but you could boil or steam them if you like. Regardless, I figured that the peas would need cooking a little longer than the carrots, so I tossed them in after.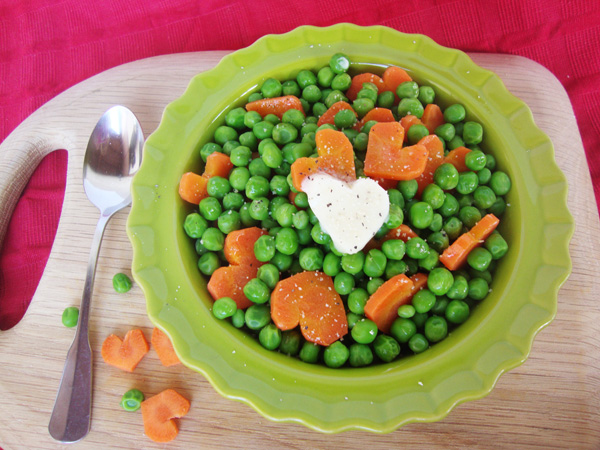 Yes, I even fashioned a little pat of butter into a heart to keep with the theme. Sprinkle with a little garlic seasoned salt…yum!  Next, I think I'll have to try those roasted heart potatoes!  The original post can be seen here.

Tags: hearts, Valentine's Day