It's the 6th day of December…Christmas time and that means I've got to get busy on my cards – I'm seriously behind schedule!  There are always oodles of new Christmas papers, but I have been trying to cut back on my hoard of paper, while still trying to keep current with the styles.  All things trend and Christmas is no stranger to change.  But for this season, I'm going to try to keep it simple. 
In my last post, I talked about a cute store that we found at the mall – Typo.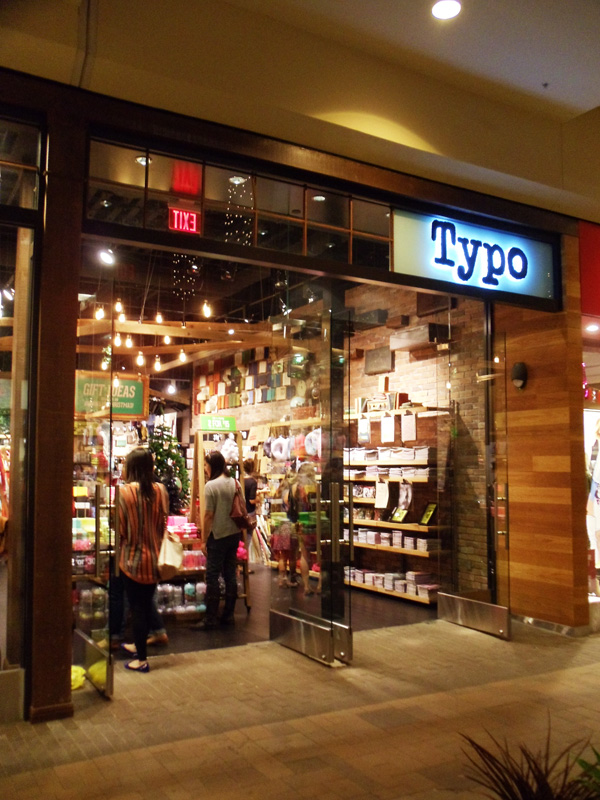 There were lots of great things that we found for gifts, but one of our favorite finds was a small tin of 50 mini Christmas-themed polaroids in a "Message In A Box".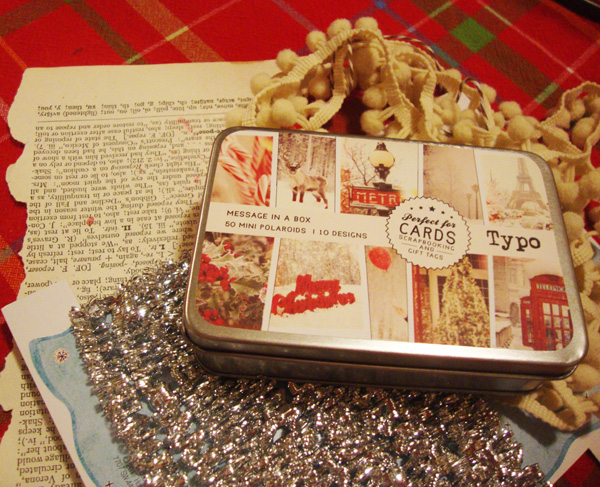 The vintage-style photos all create a bit of nostalgia.  I just love the little faded photos! 
The pictures aren't complicated, so I kept the sentiments simple.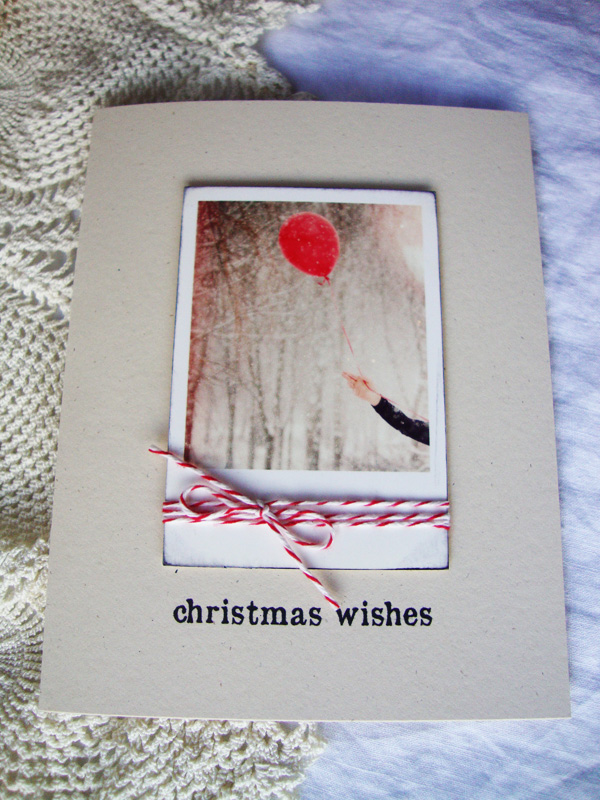 I also kept the embellishments to a minimum: baker's twine, buttons, red clothespins and old dictionary pages accentuate the photos without overwhelming the clean lines.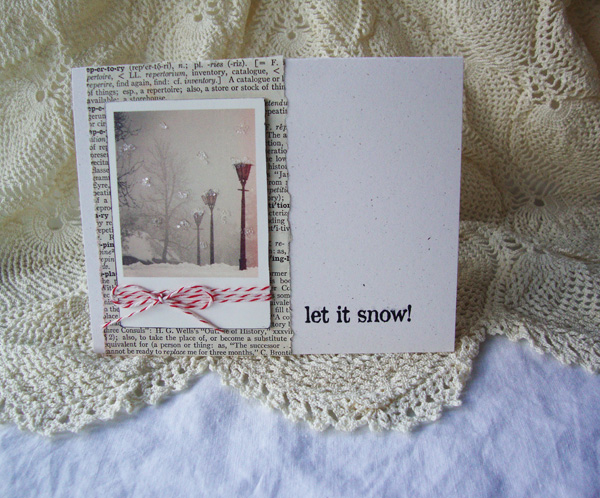 A few small dots of glue, with glitter sprinkled on top, gives the illusion of falling "flakes" to the snowy scene.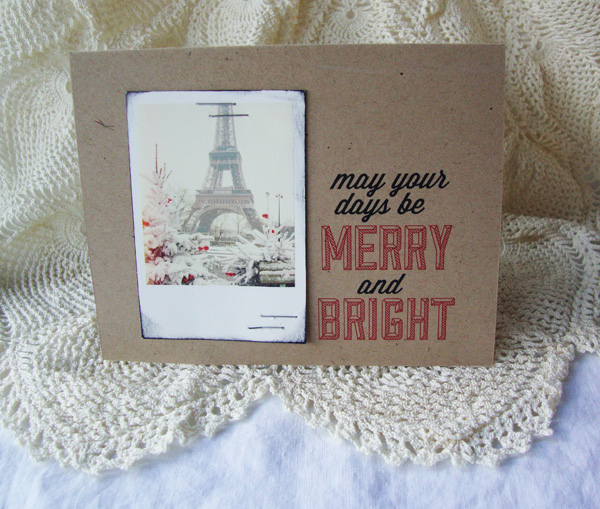 Inking the edges with black StazOn distresses and adds definition.  I stapled the photos before I added the foam mounting tape to the back – the staples are just for looks – I don't like the look of the staple on the inside of the card, so I just fake it.
Keep the sentiments related to the photos.  Contrasting backgrounds really set the photos off.  And then there are tags.  Have I said that I really love red and white baker's twine?  I really love red and white baker's twine!  I really do!
Some of the pictures have a hole punched in the top and can be used as tags…quick and easy to add some baker's twine and a "to" and "from" on the back.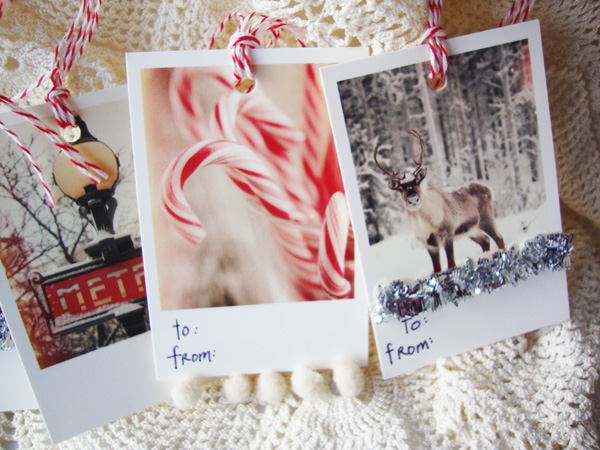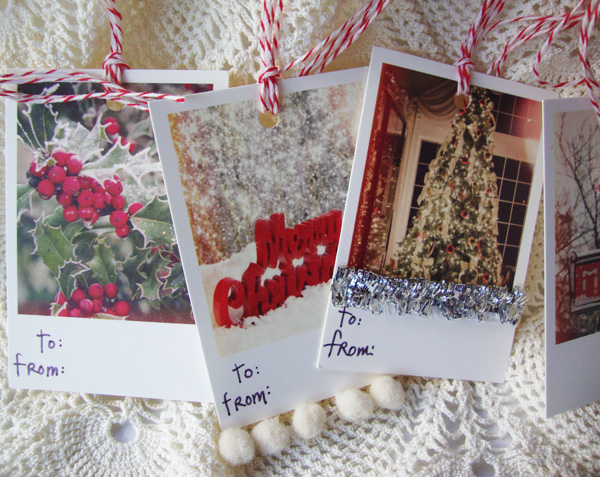 I'm think I have a roll of brown mailing wrap that will work perfect for these.  Oh yeah, I forgot…I am also behind on the wrapping as well!  Time to start making that list.