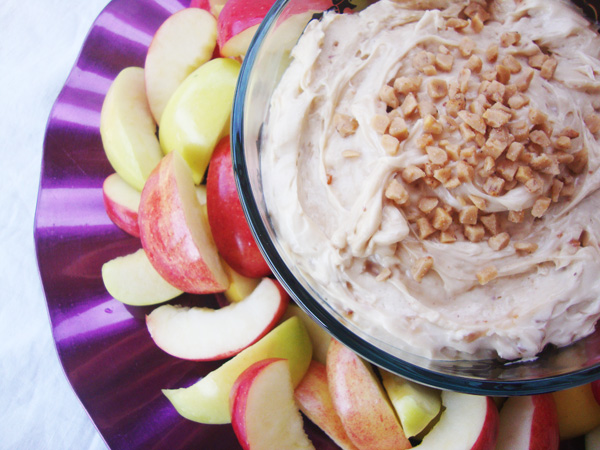 This dip is out-of-this world delicious!  Enough said…or is it?  I could go on and on…everyone that tries it does!  One of the main reason behind serving this with apples is because it eliminates the need for utensils.  Using a slice of an apple helps you get some of your daily servings of fruit in.  You will learn early on that you should get a good scoop of it on each slice, since double-dipping is socially unacceptable…and yes, you will have to keep an eye on the dip – the dip-partakers might just forget their manners!  You could always encourage your guests to use plates, but you might want to double this recipe or there won't be enough to go around.  If there does happen to be any left, lock the frig or it will mysteriously disappear overnight.  Yep…this Heath Toffee Cream Cheese Apple Dip is THAT good!
Heath Toffee Cream Cheese Apple Dip
2 – 8 oz. packages cream cheese, softened
1/2 cup white granulated sugar
1/2 cup brown sugar, well packed
1 1/2 teaspoons vanilla
1/2 a 8 oz. package Heath Toffee Candy Bits
Let the cream sit out until it softens.  Add the two sugars and the vanilla. Whip together until smooth and creamy.  Add about 1/2 the package of the Heath Toffee bits and whip it up a little more.  Chill for a few hours or overnight.  This will soften the bits and you will end up with little toffee pockets in the dip.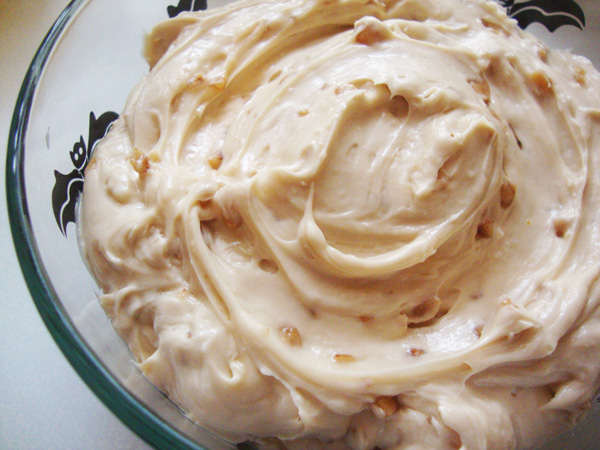 Here's a great tip for keeping your apples from turning brown.  I have always used lemon juice to keep the apples from turning brown, but then I read a tip on Pinterest.  Pour ginger ale into a bowl, and then as you slice your apple, soak them in the ginger ale or lemon lime soda for 10 minutes.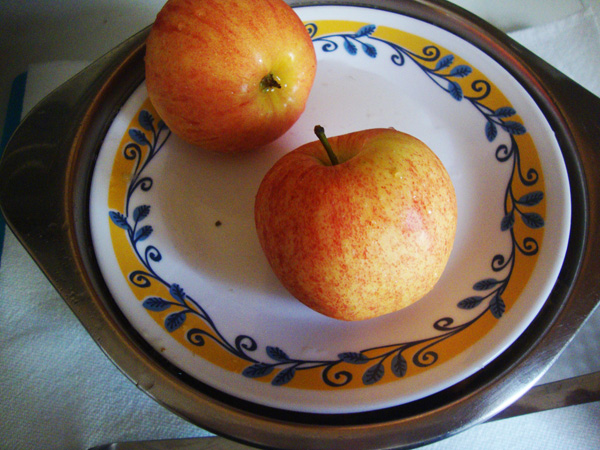 I put a plate on top to keep the apples submersed…the apples on top held it all down.  It doesn't make the apples quite as tangy as the lemon juice, which I am used to, but I really liked it!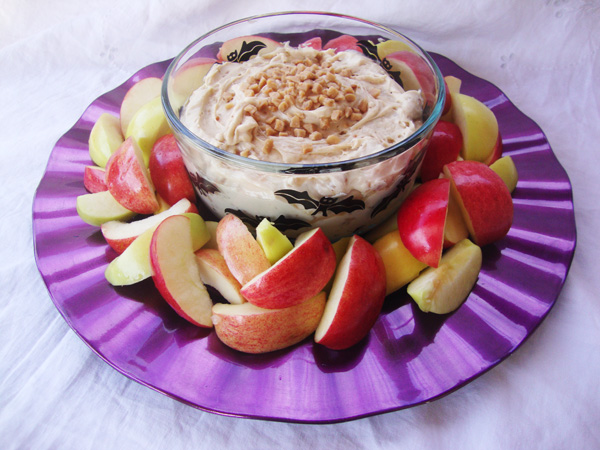 Right before you serve, sprinkle a few Heath Toffee bits on the top of the dip. This would be a welcome treat for a family night, bridal or baby shower, or really any occasion where people come to graze!  Easy to whip up and gone in a flash!

Tags: Apple dip, cream cheese dip, Heath Toffee Cream Cheese Apple Dip