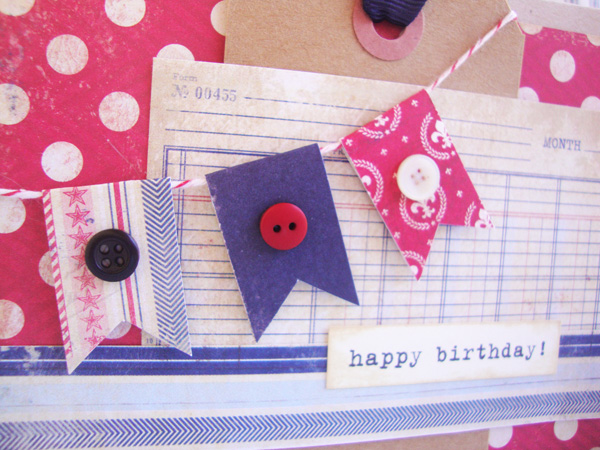 I love the 4th of  July.  I love the flags, the parades, the picnics and the fireworks!  I love going to the flag ceremony and breakfast at our church and then stopping by our little neighborhood's 4th celebration, where the kids decorate their bikes and have a parade.  Barbeques with friends, watermelon (with seeds…it's more fun to spit!) and corn-on-the-cob…yum!   But like everything else, holidays seem to sneak up on me.  No matter how hard I try to stay on top of things, they do, they just do.  It seems like, and not that long ago, we eased into the month of June and now we only have one full day left! 
Over a month ago I saw the Authentique Glory Collection and thought, "This will be great  for 4th of July cards!"  Know what?  I got three done…yep, only three.  It's a good thing that red and navy are good colors to have in your stash!  Sorry…my camera is a little off on the navy…or maybe that's my PhotoShop skills!  It helps to break up the monotony of my more "girlie" palates.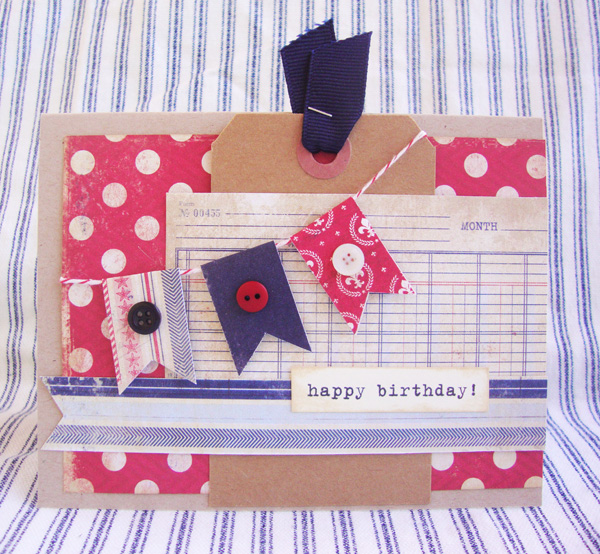 Banners are a good addition for any birthday card, and the red/white/blue palate is yet another reason to celebrate.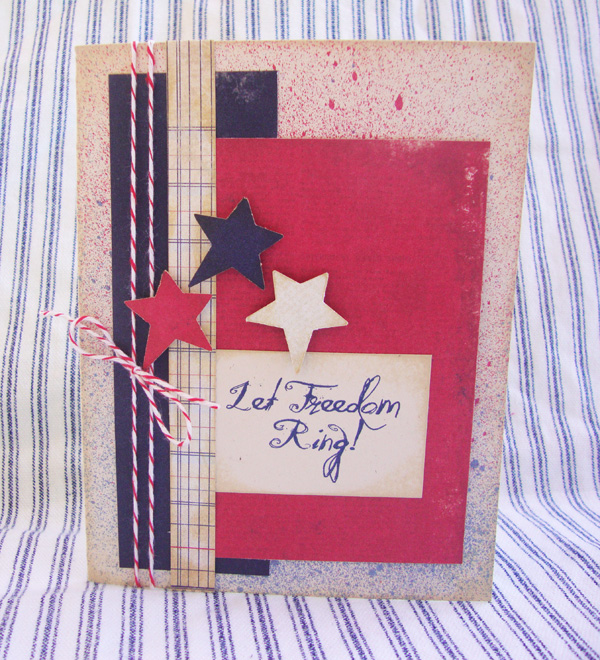 What would the 4th be without a few stars and stripes?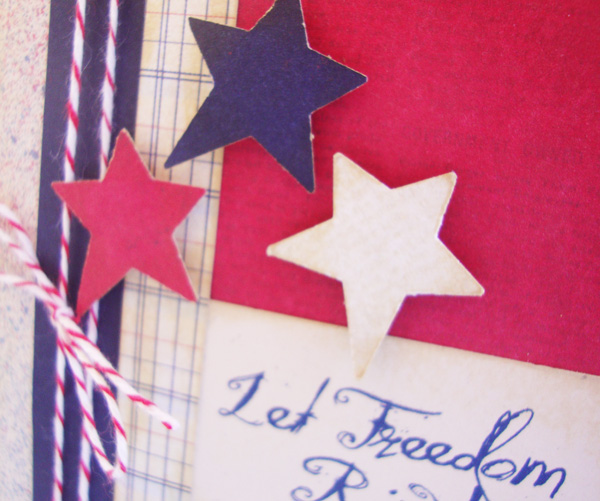 And the season would not be complete without a rocket bursting…right off the card!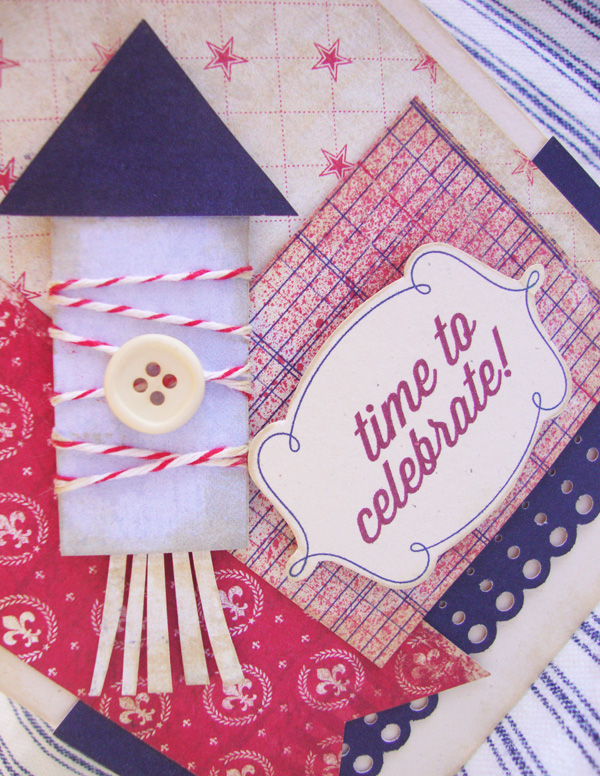 Here's to a slower schedule and more time to reflect on the joys of lazy summer days!

Tags: 4th of July, Authentique Glory patterned paper, Birthday cards, red white and blue cards