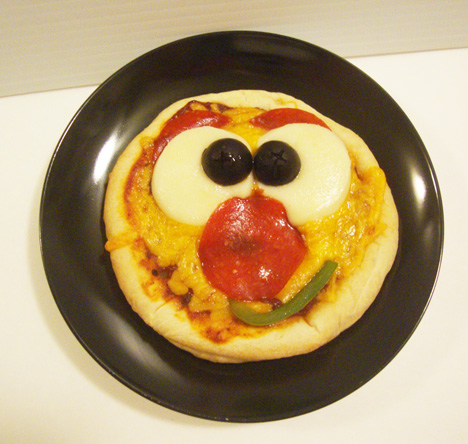 It's almost summer and Mom's know what that means…children are out of school and looking for something to do…and something to eat.  Why not solve two problems with one solution – Smiley Face Pizza!  This activity can be done with just one child or a whole gaggle of goofballs.  And it wouldn't be a bad idea to make up a few extra…they warm up nicely and will provide a quick snack later!  Click here for complete directions…and a warning!
Yep, it's time again for a new Rhodes Guest Blog Post.  This is always a treat for me because I love Rhodes Bake-N-Serv Bread products and they're such a versatile ingredient for quick and easy recipes.  Along with a new Rhodes guest post comes another cookbook giveaway. 
Here's what you have to do:
Visit the Rhodes Blog and leave a comment…make sure you leave the comment on the Smiley Face Pizza post!  Next, come back here and leave a comment…that's two chances.  For a third chance, you can also go to the Rhodes Facebook page,  "Like" Rhodes and leave a comment.  Each comment will get your "name in the hat" for an extra chance to win – one comment per visitor per site, please.   The contest will go until noon (Pacific Time) on Saturday, June 23, 2012 and the winner will be announced later that Saturday evening.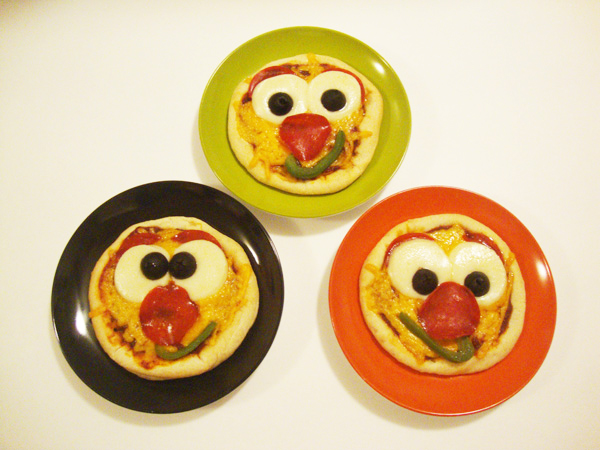 Think of all the fun possibilities.  Let your children have a little fun playing with their food!  Thanks for stopping by and good luck!

Tags: Cookbook giveaway, fun with kids, individual pizzas, playing with your food, Rhodes Cookbook Giveaway, rhodes guest post giveaway, smiley face pizza