Yesterday's post was full of fun with My Mind's Eye,  Miss Caroline, the Howdy Doody line, a link to the Matilde free font download, along with a Matilde Sentiments and Bubbles pdf for you to print and use.  But there are lots more ideas for this fun line!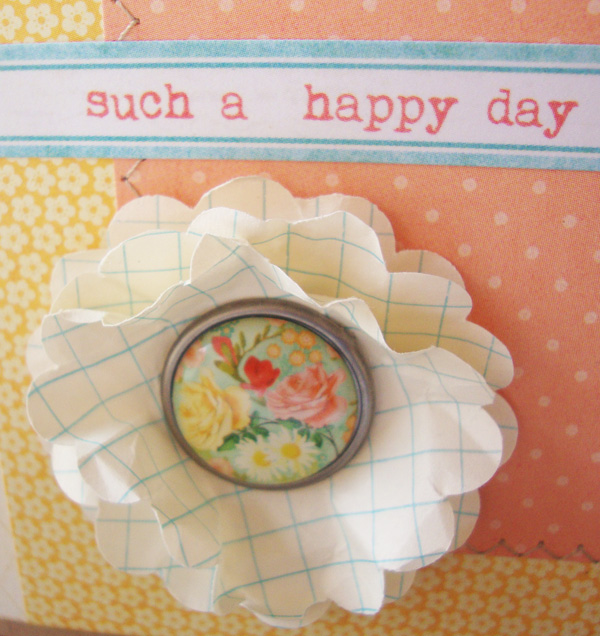 On this card I combined a little stitching with a flower made out of a sheet of vintage graph paper.  Did you notice?  The center brad is out of my favorite paper design from the line.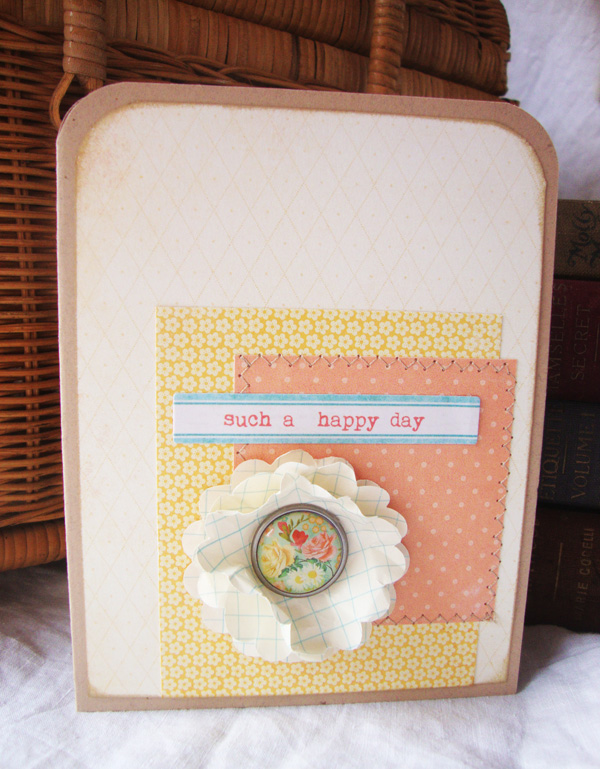 Love the crumpled flower and it is so easy!  The flower (scalloped circle) punch is from EK Success.  Speaking of flowers…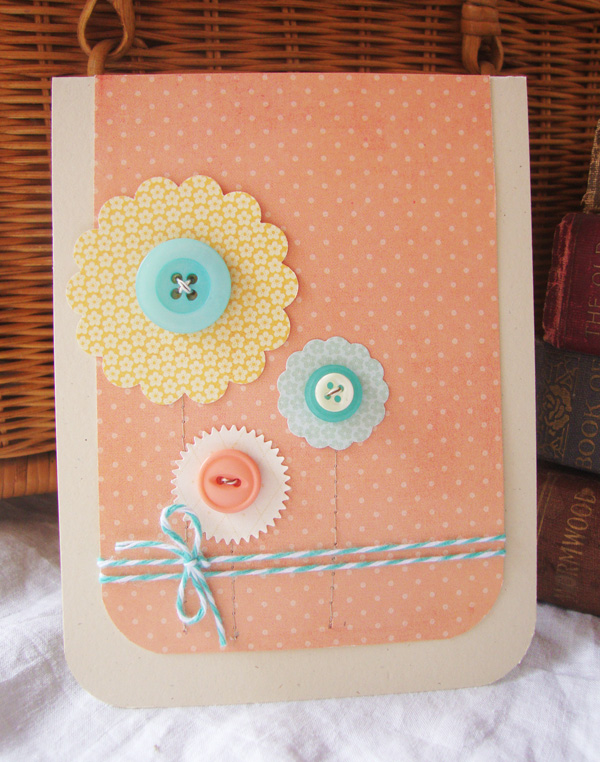 The punches are:  Scalloped flower/round – EK Success; Sunburst – Martha Stewart; twine – The Twinery.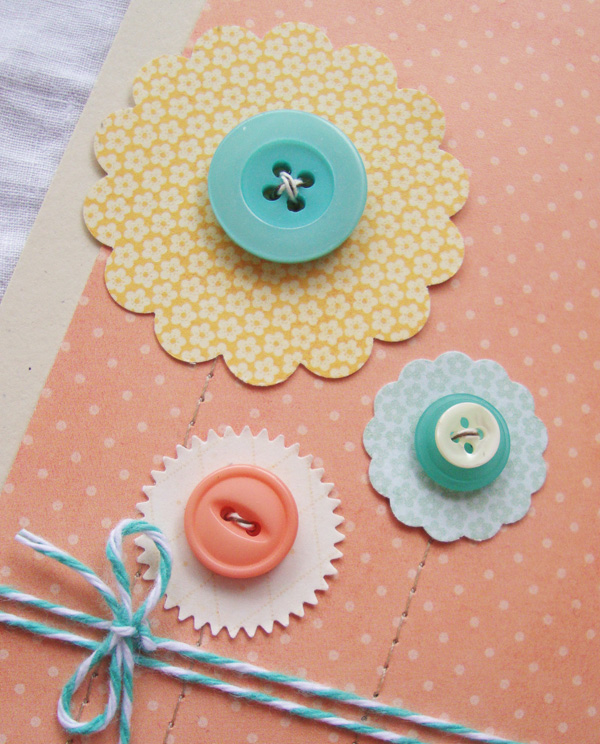 The buttons are from my big old random button jars…I'll have to share a picture of those with you someday.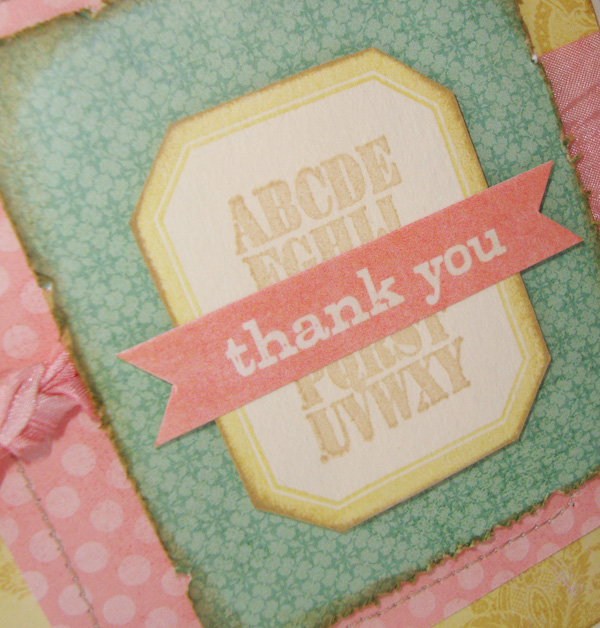 I had a bunch of scraps of ribbon that go perfectly with the projects – I love using up scraps!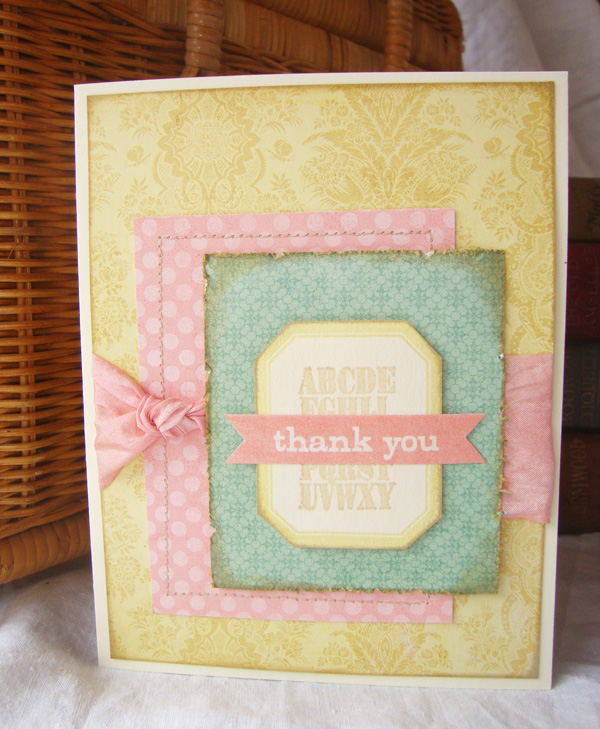 The ribbon is from May Arts, with a little Glimmer Mist Spray.  The alphabet stamp is from Limited Edition Rubberstamps and  the label stamp is from PaperTrey Ink; the ink is Fluid Chalk from ColorBox.
Here is the last card for today –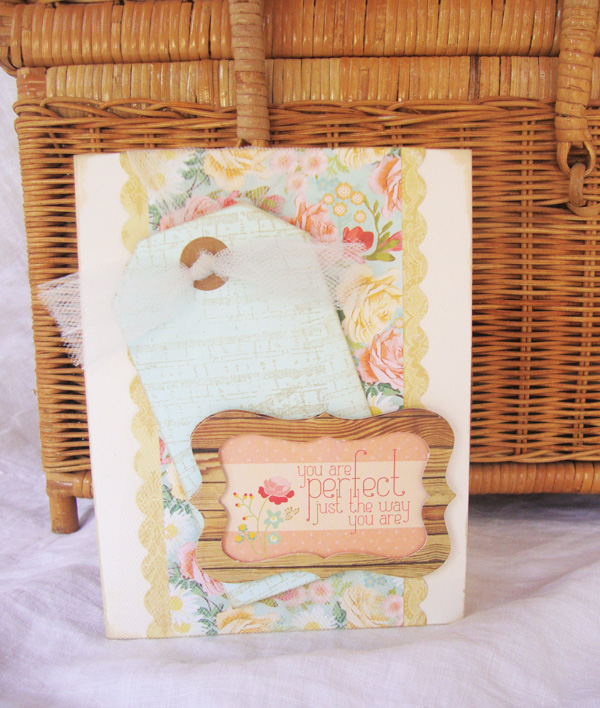 There it is…my favorite paper from the show!  I can hardly wait until  I find just the right pictures to use the full 12″ X 12″ sheets of patterned paper for some layouts – but I have to clear off my workspace first!  Maybe next week!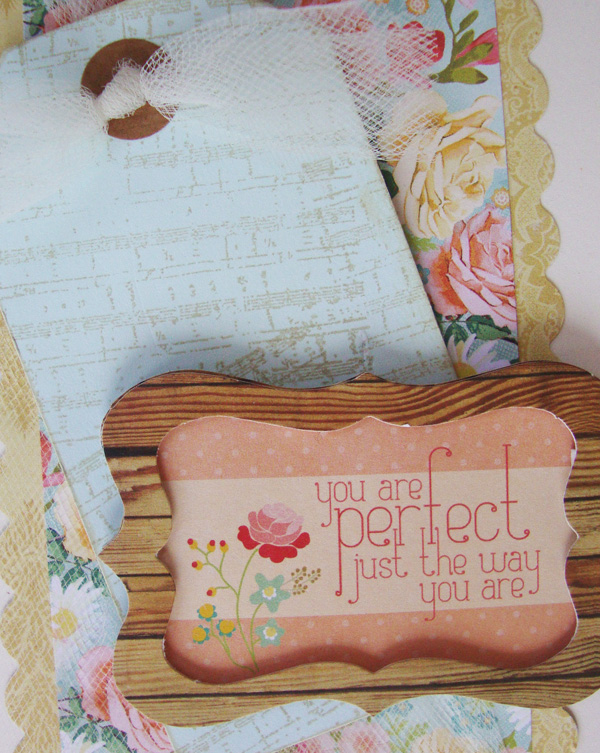 It's always nice to get a few projects done in between the cleaning part, but back to work I must go.  I'm having a massive scrapbook yard sale tomorrow if the weather holds out.  Wish me good weather and have a great weekend!

Tags: bakers twine, cards, greeting cards, My Mind's Eye, My Mind's Eye Howdy Doody, paper flowers