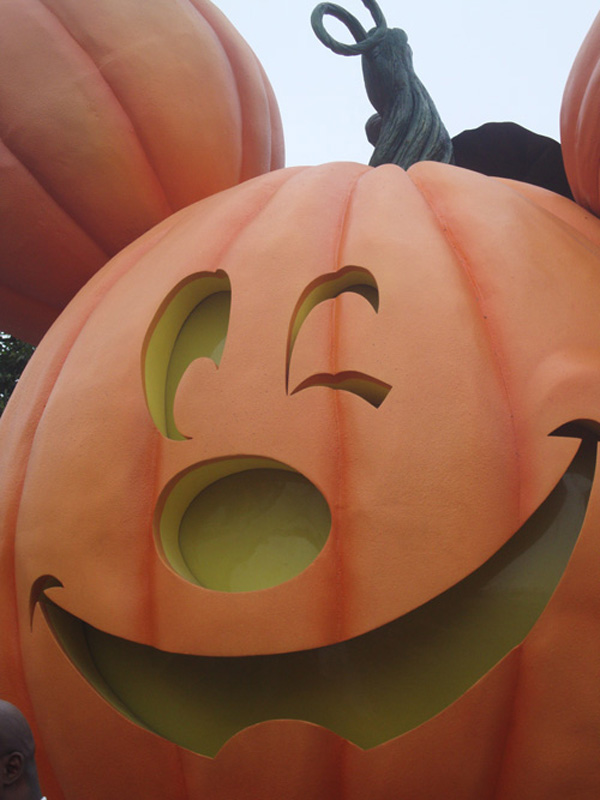 For your Disneyland at Halloween viewing pleasure!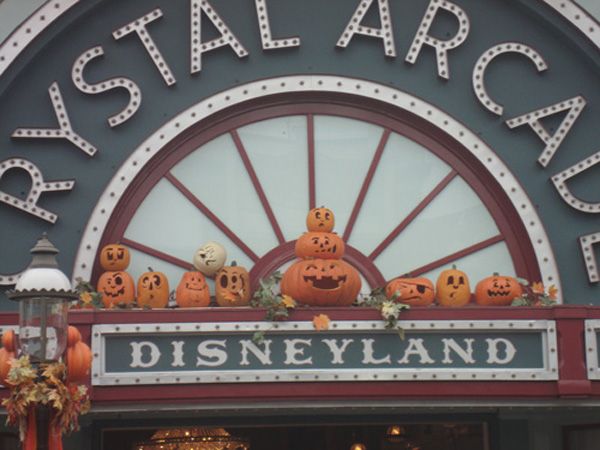 Kind of makes me want to carve pumpkins…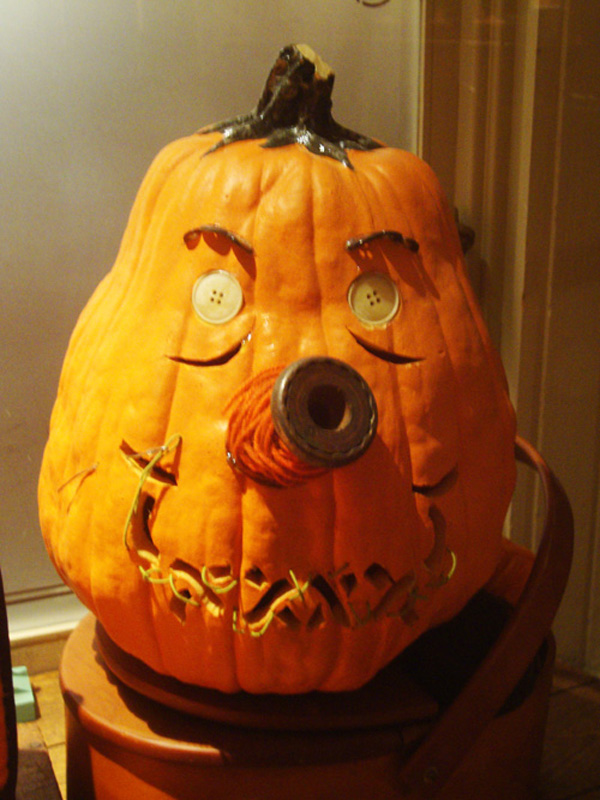 or stitch on some button eyes.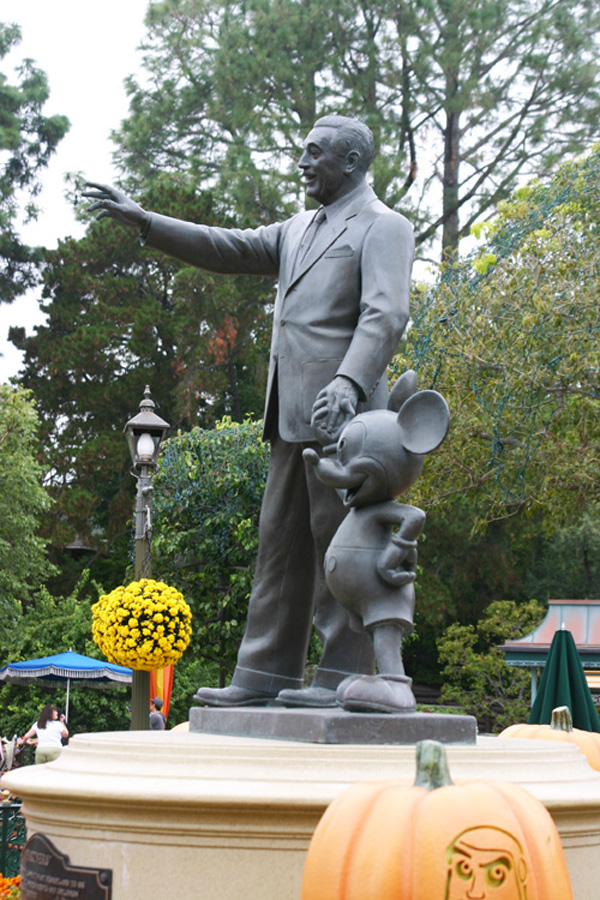 Walt and Mickey are surveying Main Street and think it's all ready for Halloween.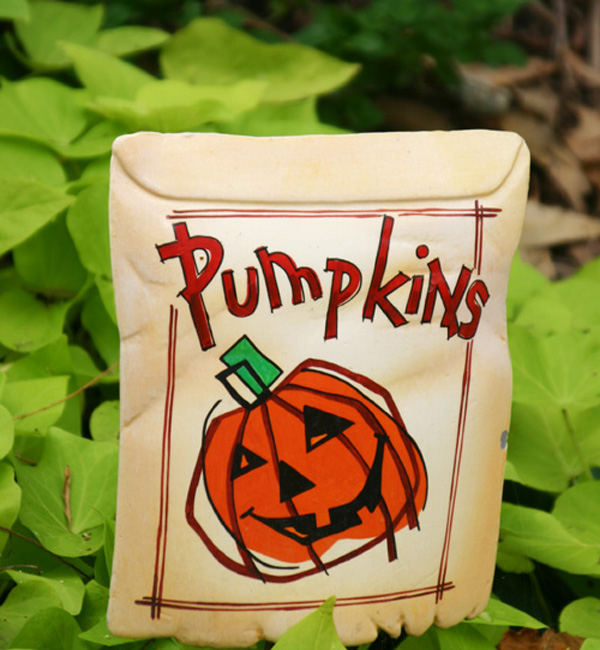 If you plant these kinds of seeds, you get these kinds of pumpkins in Toon Town.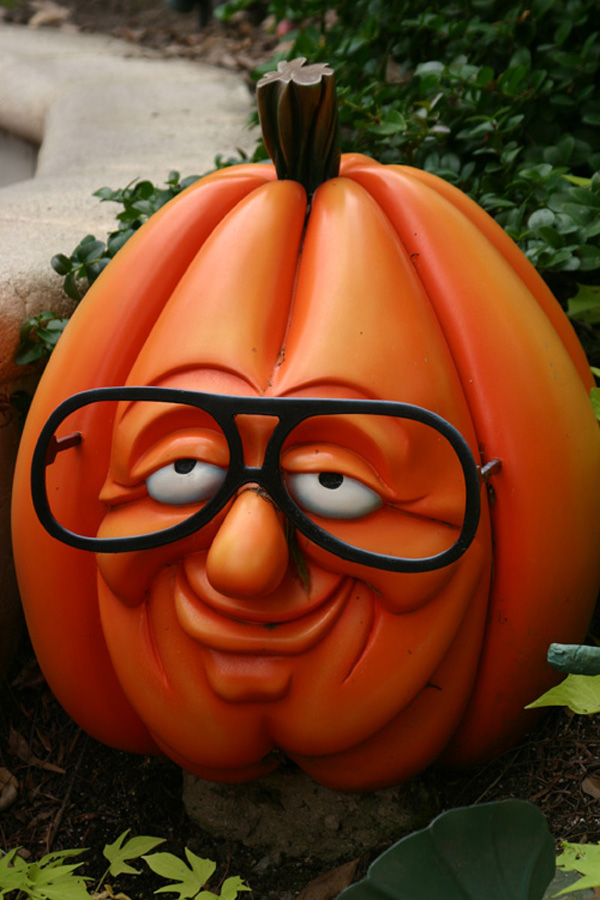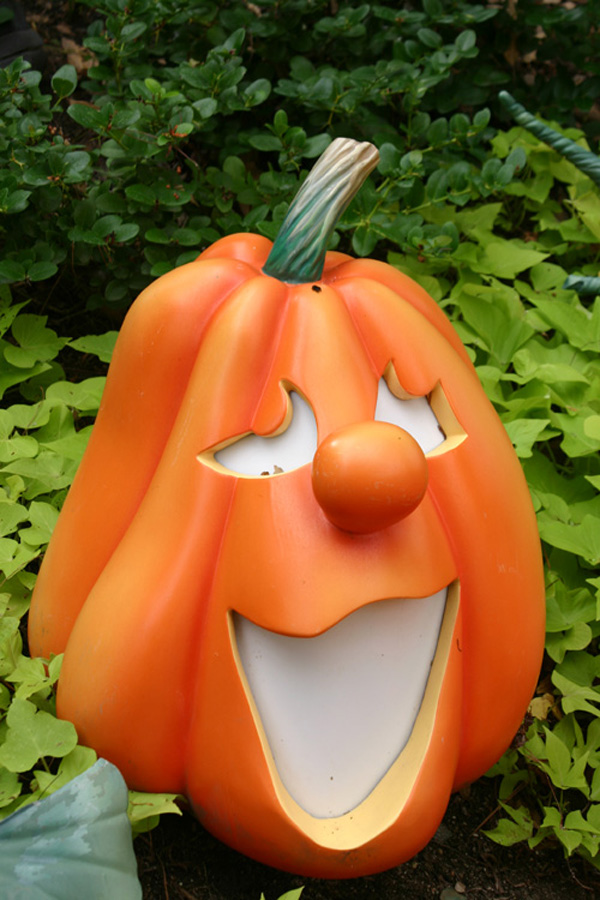 You can find hidden Mickeys, even if you don't know where to look!  Sorry, one's a little blurry!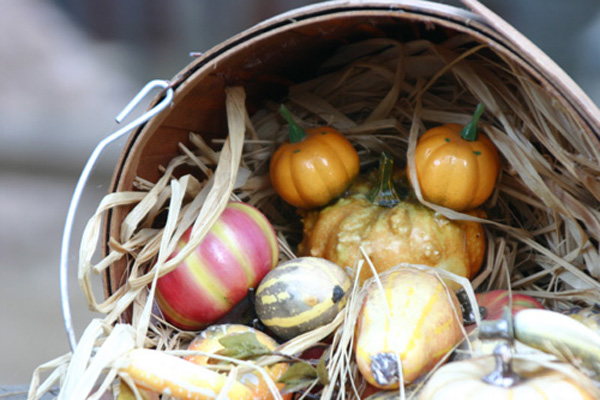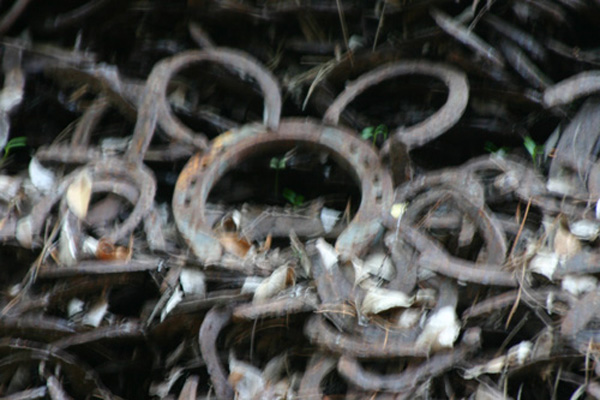 If you are lucky, you can catch these two over by Winnie the Pooh, hard at work.
There's Georgina – one of the official pumpkin-carvers in the Park…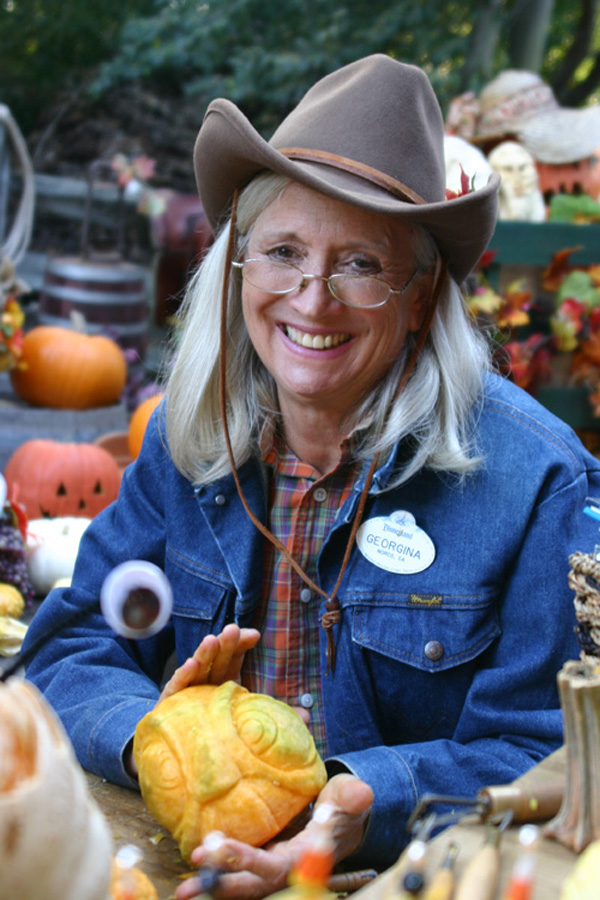 and then there's Joe…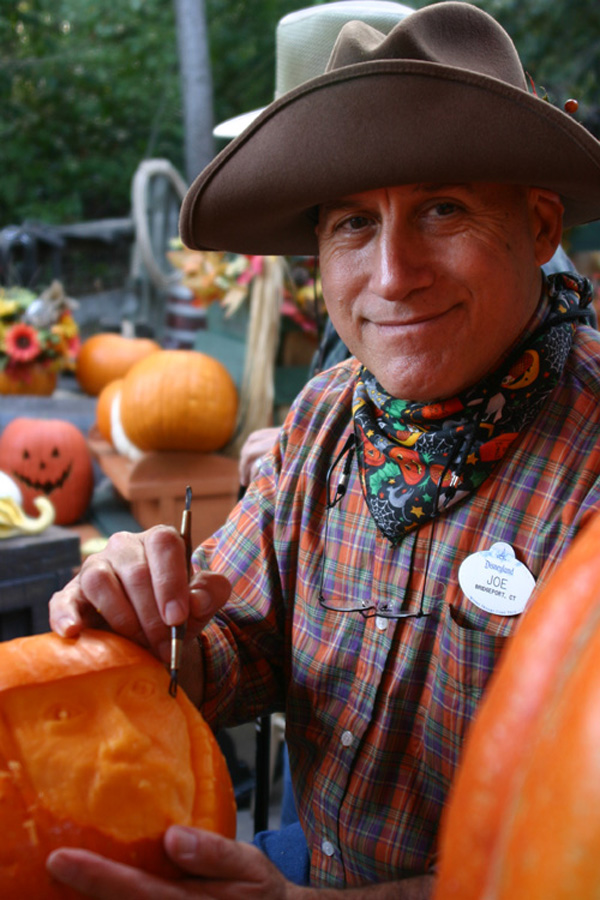 hard at work carving Captain Jack Sparrow!  Now that's a cool job to get at Disneyland, wouldn't you agree?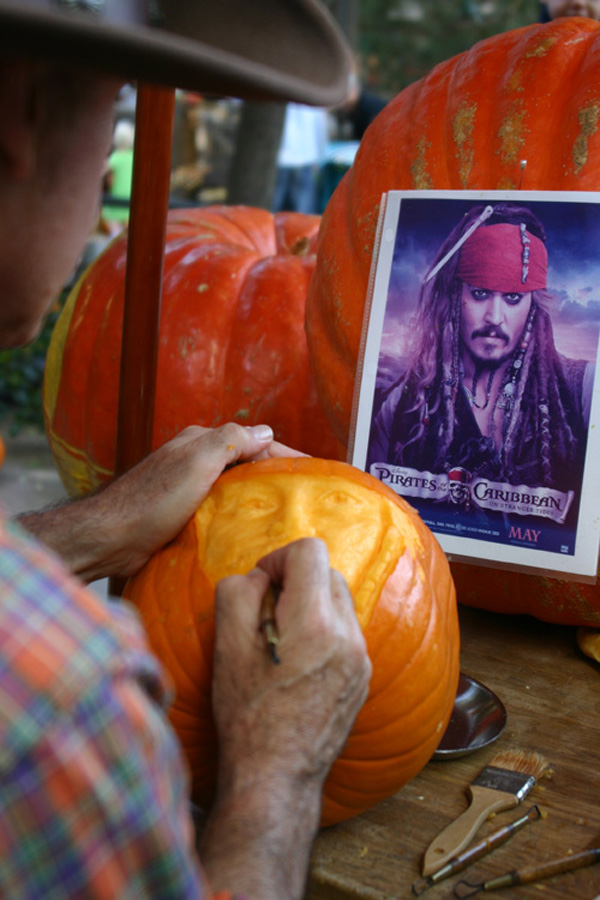 Look how clever the pumpkin carvers are at Disneyland…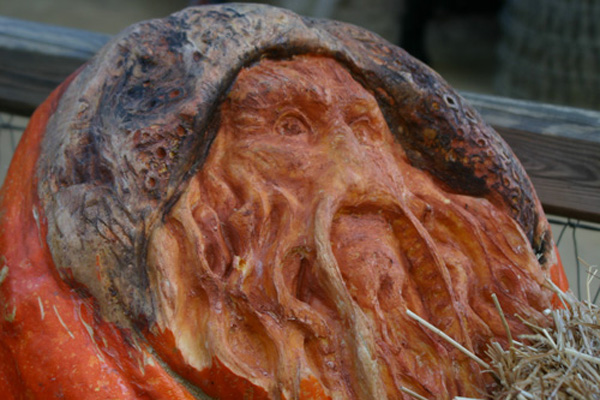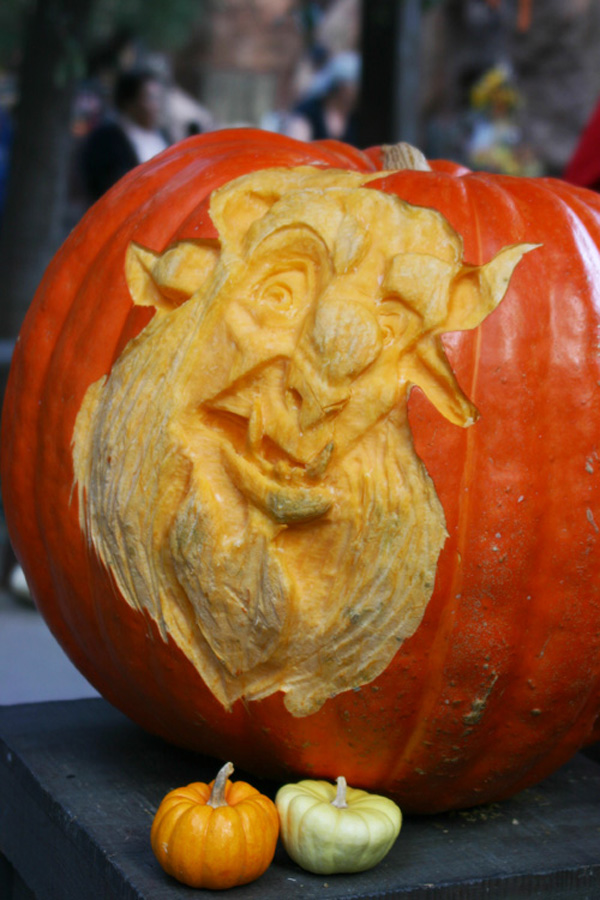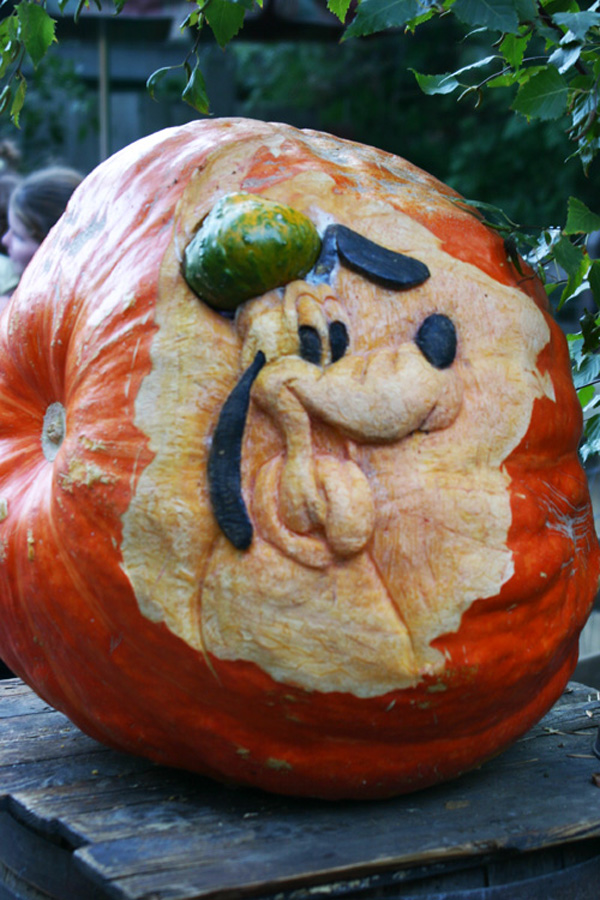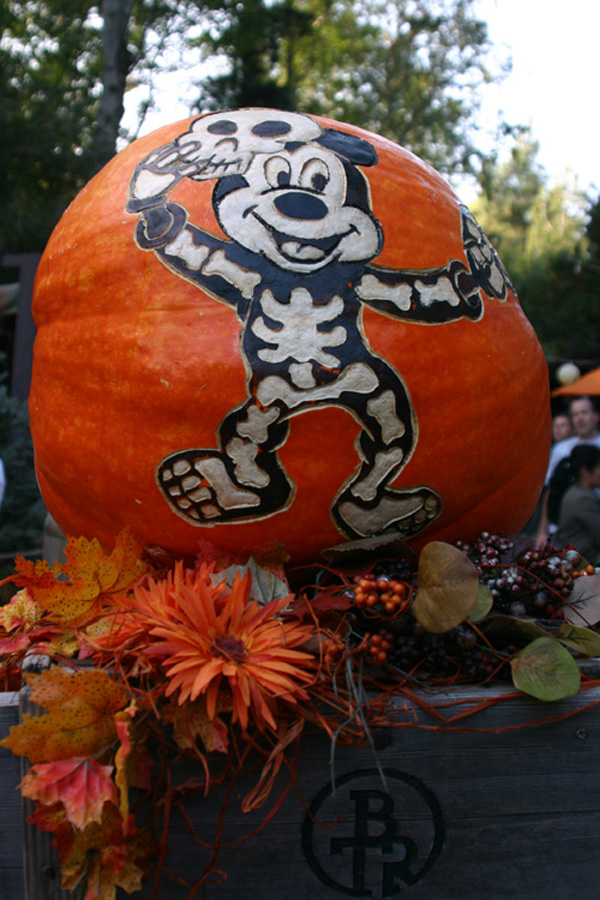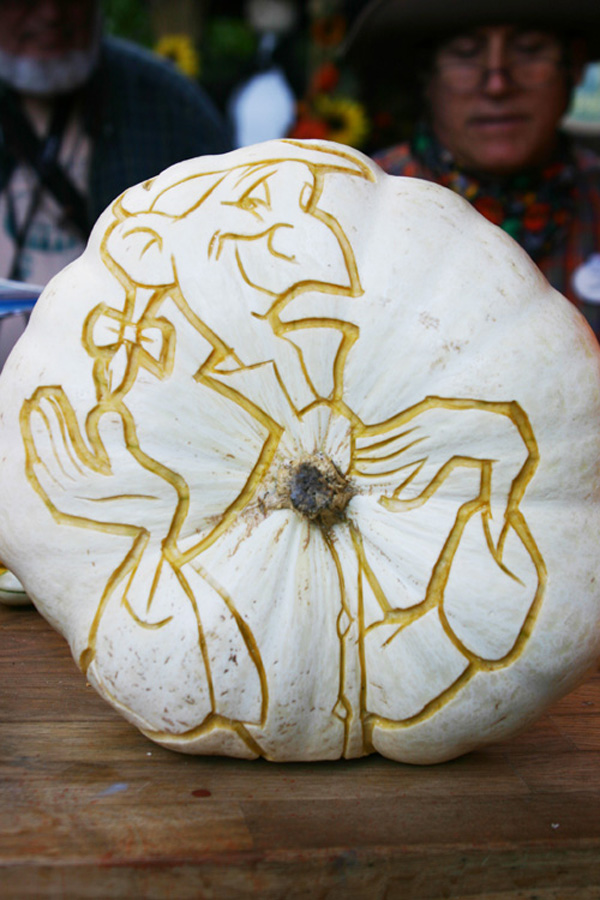 I keep telling Megan to be careful with the men she hangs out with…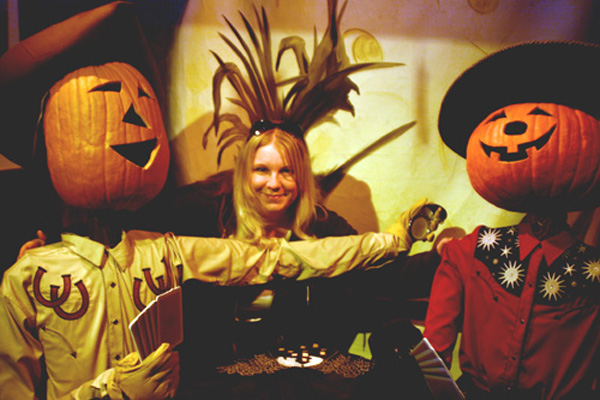 Then there are plenty of jack-o-lanterns at the Haunted Mansion since Jack Skellington moved in!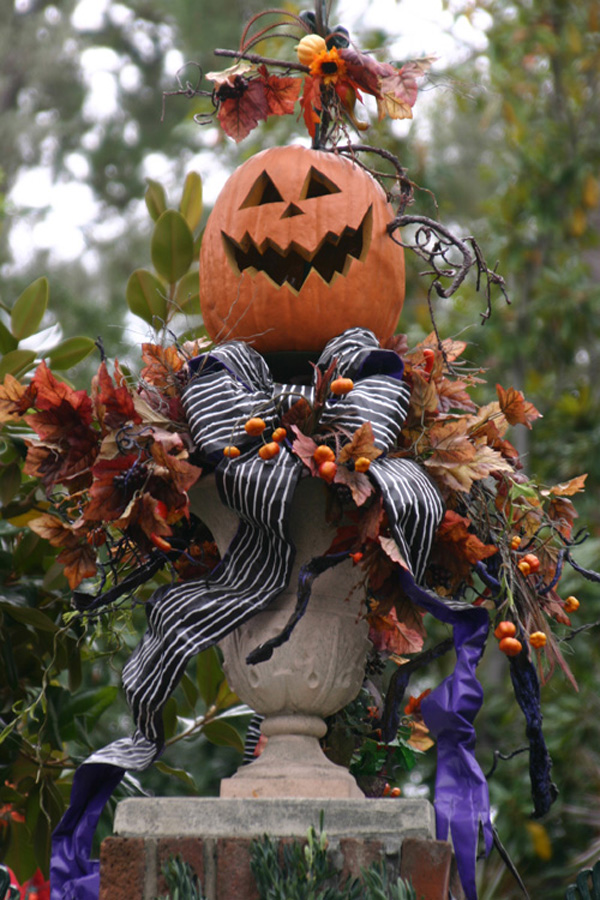 Jack is waiting at the gate to welcome you in.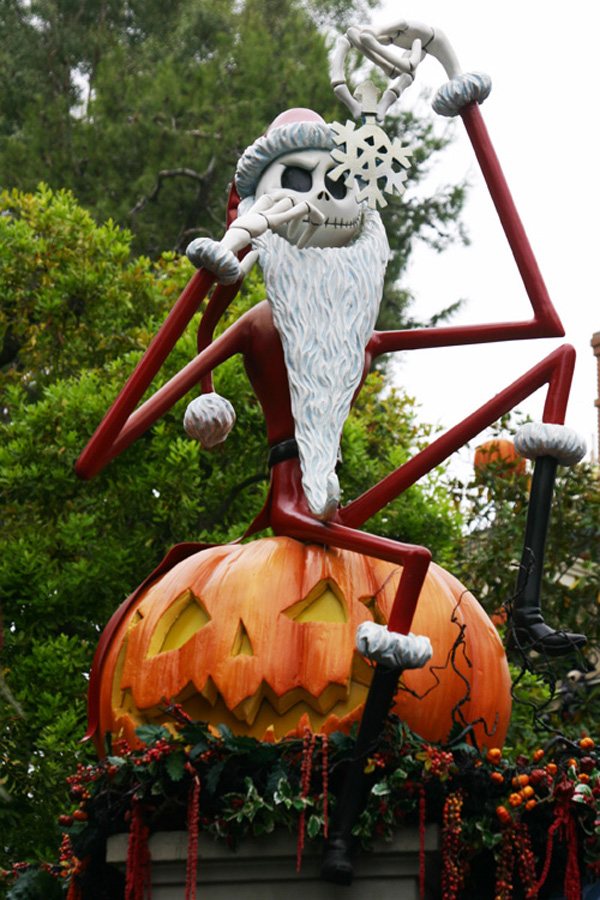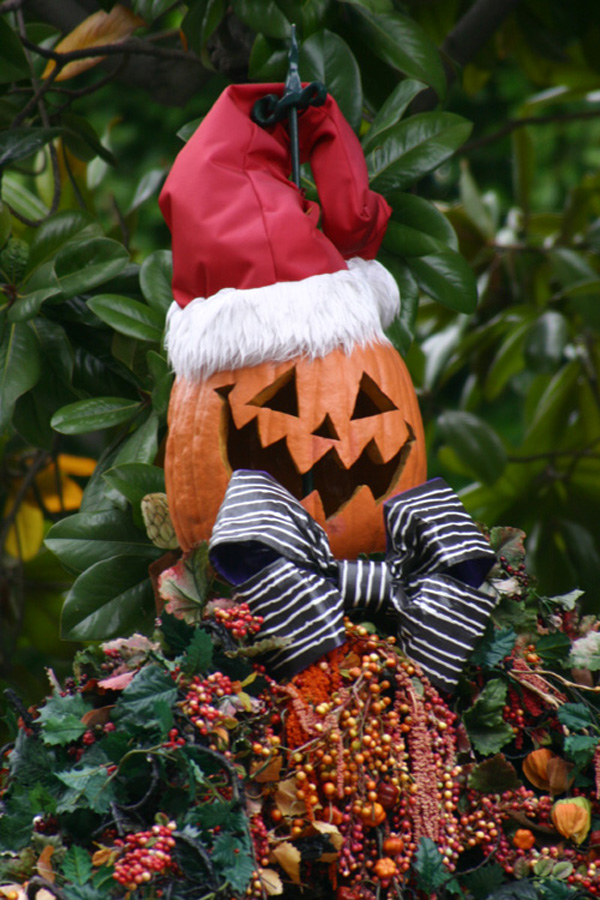 That's a fun idea…put a Santa hat on my jack-o-lantern!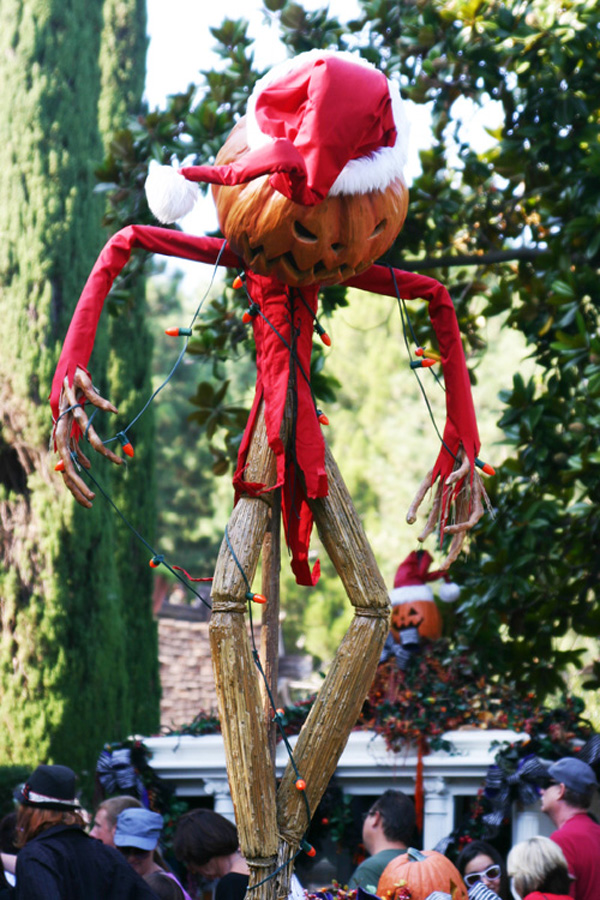 The tree over by Frontierland.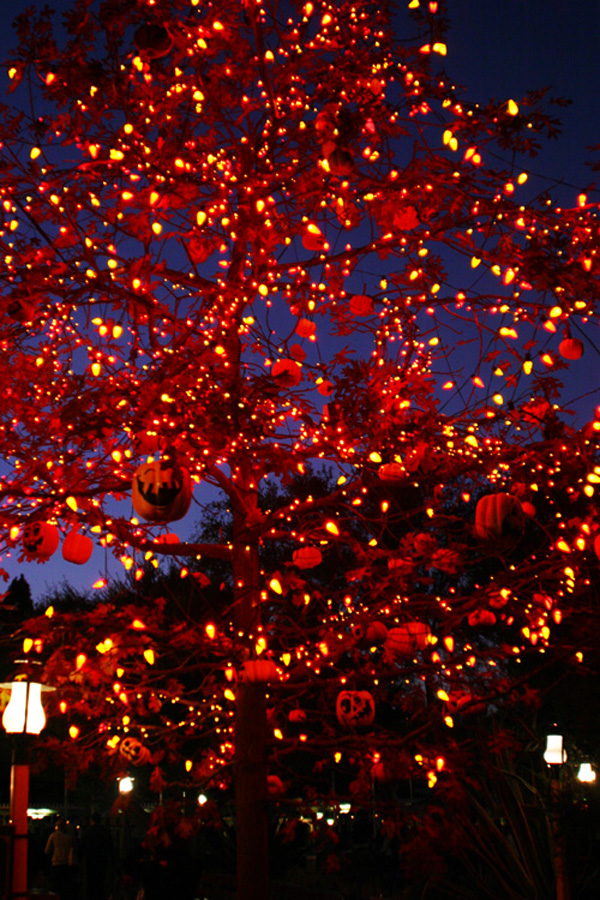 We loved the window dressings!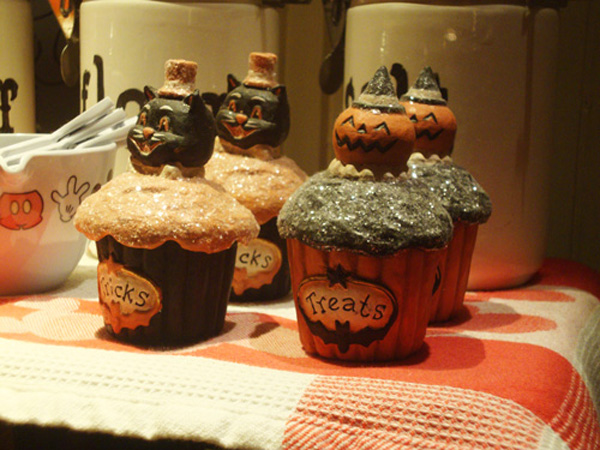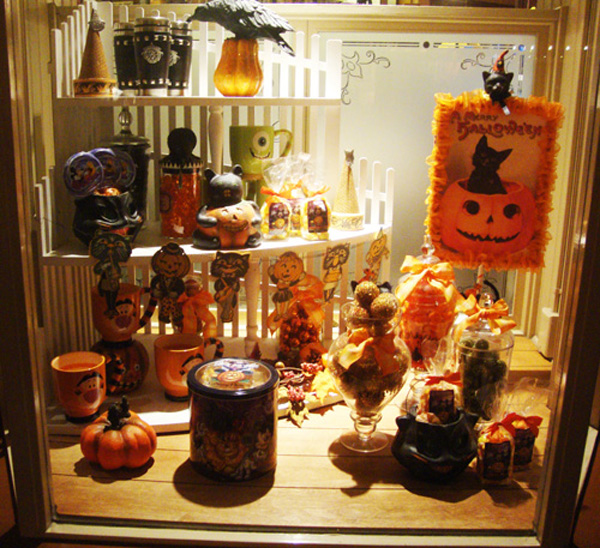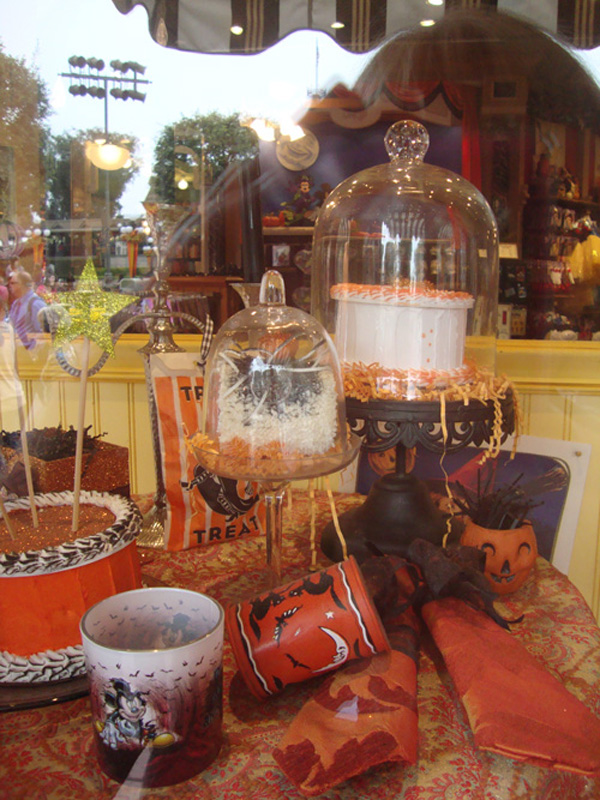 Mickey has been masked, but we still know who he is.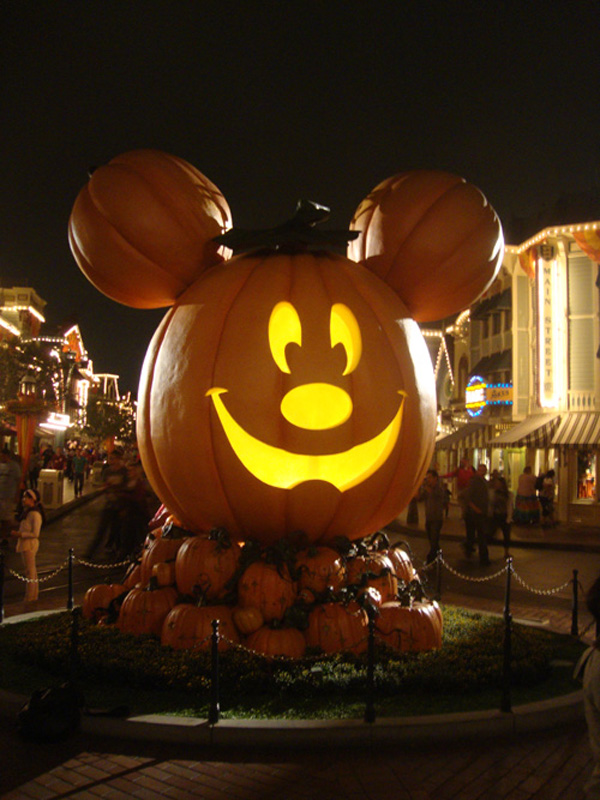 I don't know if I'll get back there before Halloween, but it was a fun, fun trip with the girls to Disneyland!

Tags: Disneyland, Halloween, Halloween at Disneyland, hand-carved pumpkins at Disneyland, Jack Skellington