It's a good thing that my brain, though getting old, and according to some of my children, somewhat feeble, is still fairly even keel.  I shudder to think if I was manic in my mode of operation.  My head has more ideas in it than I have time to make.  But here is one that I have been testing for the past couple of weeks to see if it will work successfully because I find it so annoying when I make a project and it doesn't work.
I was getting ready to make some more of those cute jar lanterns that I made a few of last year.  They are so easy (even though they take a little time) and cute, that I decided more would be fun and since I've been anticipating decorating, these are an inexpensive decoration to add to our Halloween arsenal.
Then I ran into  Bath and Body Works a few weeks ago and found this cute soap dispenser.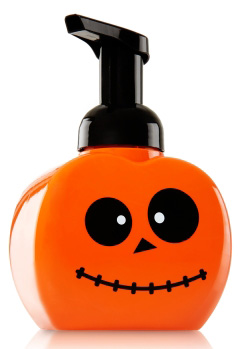 It made me think…I know, big surprise…I was thinking of those cute little jar heads that I made last year.  I wonder if I could figure something like that out.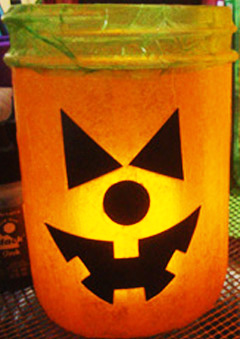 Then I saw these pumps in pink, green, white, orange and black (the colors will change seasonally), which made me say hummmmmm…I wonder if I could make my own?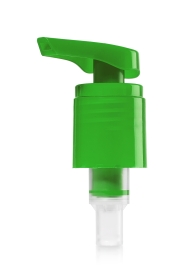 Which induced me to start investigating how I could make it work with a mason jar.  Which lead to a city wide search for something to make a hole in a lid…I had a 1/2″ hollow hole punch from a scrapbooking tool set, but I needed something bigger.  You would think you could find one at a Home Depot – it is, after all, a "guy" thing, right?  I don't think so!  I finally found a set (online here) that included one big enough for the pumping mechanism to fit inside.  The next question was metal or plastic lids?  I tinkered with the metal rims and lids that come with the mason jars and then I remembered that I had some plastic lids that were made for freezer jam. 
That would be perfect if only I could find a glue that was water-proof!  And I did…already had some of this fine E-6000.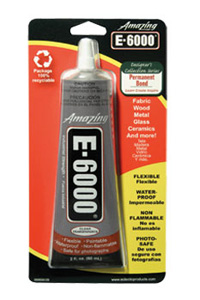 I like this size tube because it has the smaller tip, which makes application in small places much easier.  Anyway…here's what you do.
Take your plastic cap, place upside-down on an acrylic mat (like the kind we used to set eyelets, way back in the olden days) and take the 5/8″ hollow hole punch, center it, hold it in place and smack the top of the hole punch with a hammer until it pops through.  If you are hitting it hard enough, it should only take 3 – 5 smacks.
  Next, take the pump and put some of the E-6000 around the inside of the tube that goes into the hole of the cap and a little more around the actual hole on the cap.   Make sure to do this in a well ventilated space.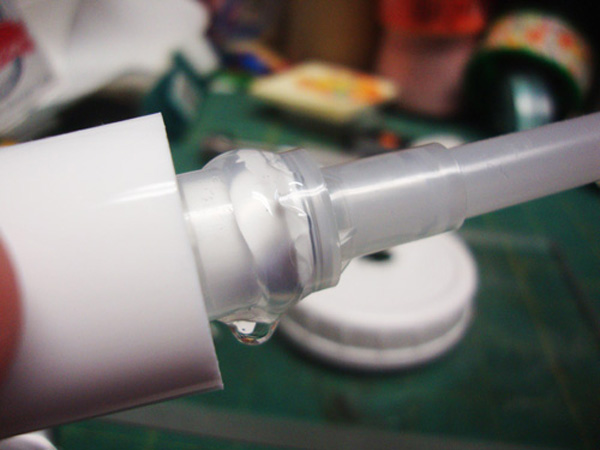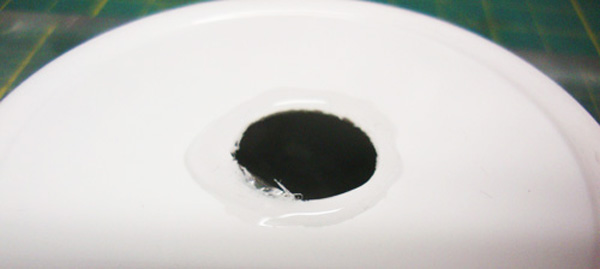 You don't want to add too much because you don't want it to ooze through.  I placed the cap/pump piece right on top of the jar to let it set up for a few hours.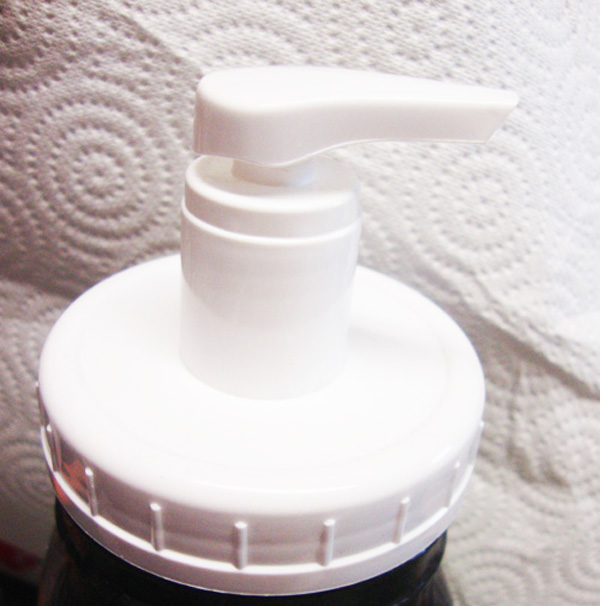 When it feels fairly secure, lift the lid and add more of the E-6000 to seal the cap/pump piece from the inside and set the pump upside-down on the jar, with the tube in the air.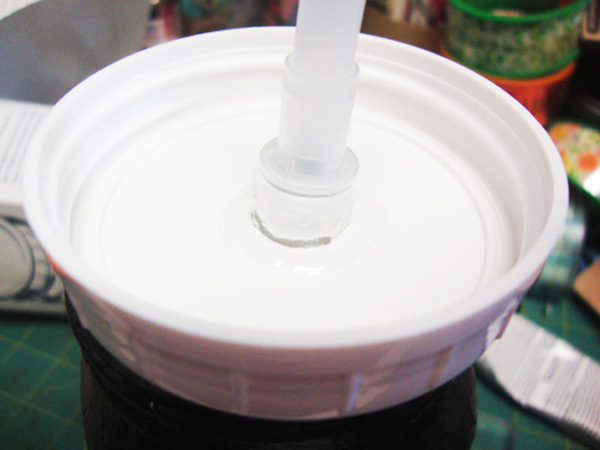 I would let it set up for at least 24 – 48 hours before using, but check the directions on your package for safety precautions and more specific information about how long it takes to dry.  I let mine sit overnight – I am impatient – and it has been working fine.
Once you get your lid going, you can begin working on the jar.  For step-by-step directions, you can link here for last year's Jar-Heads tutorial.  I decided to make a skull this year, and the white lid worked great with it.  One thing I would suggest is to use good tissue paper…the sheets I used came from one of those massive packs at Christmas time and it tore rather easily.  I had to do several layers because it was so thin, which made it take longer to dry. 
Here is the test dispenser jar that I have had in my bathroom for a few weeks now.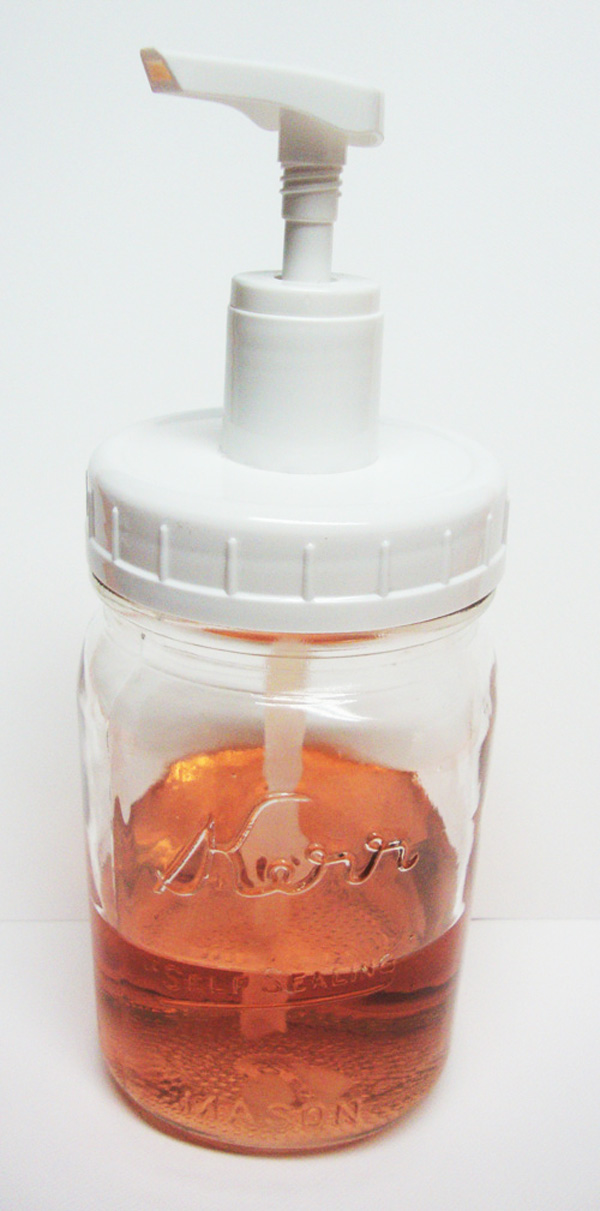 And here is my little skull – okay, its not shaped exactly like a skull, but it looks very Halloweenie!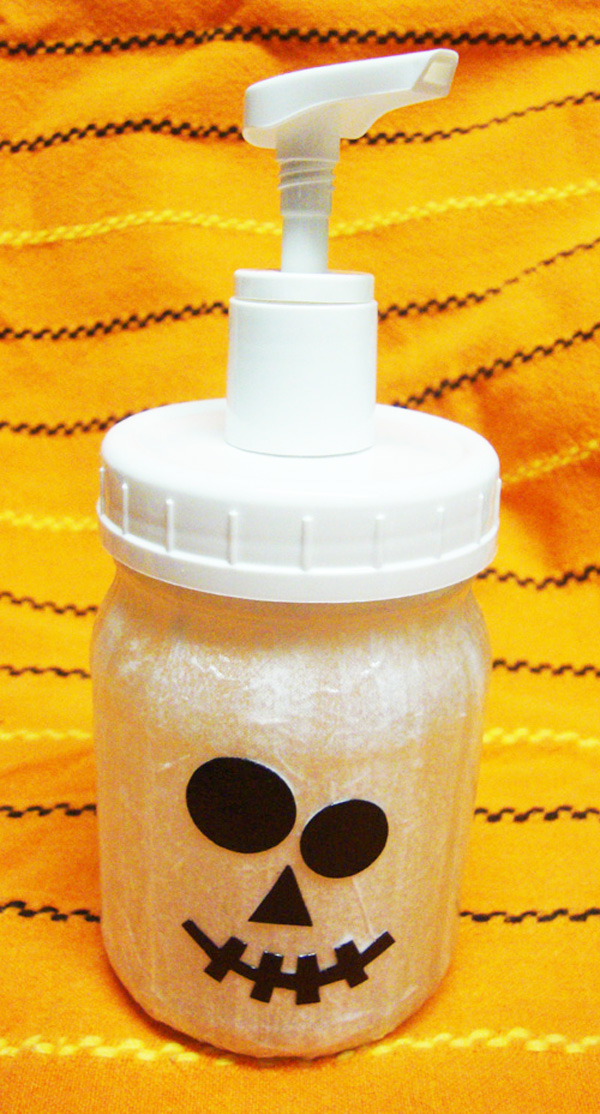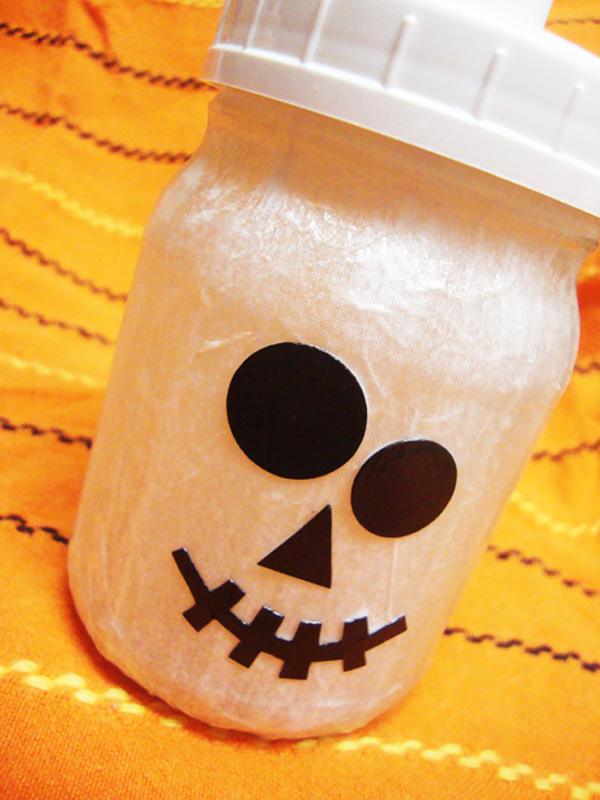 The soap dispenser was too pale against white cardstock and the orange of the tablecloth shows through the translucence of the tissue paper…sorry, the photo isn't the best!  You could also use this for lotion, although it isn't as easy to transfer lotion to a different container, at least not the Bath and Body Works kind, which is mainly what I have.
As soon as I figure out how to get the lids sprayed, I will make a pumpkin with a green lid…then I'll let you know how to do that, too!

Tags: Ghostly Soap dispenser, mason jar lanterns, Spooky soap