Peanuts Halloween CarolsMy Halloween would not be complete without waiting and watching with Linus as he prepares to greet the Great Pumpkin in his most sincere pumpkin patch.  I can't remember a year gone by since the show first aired on October 27, 1966.  Unlike the olden days, when I would look forward to it's yearly arrival with great anticipation, I no longer have to wait to enjoy the reunion of the Peanuts gang as they celebrate Halloween…I have it on DVD! 
Where would a true Halloween enthusiast be without a little music?  Enter "The Peanuts Book of Pumpkin Carols".
Part of what I was looking for in my secretary yesterday was this fine book of Halloween carols – Peanuts-style!  I think that somewhere I have an actual booklet of them.  If I remember correctly, the  book was die-cut around the pumpkin and leaves.  It may have even had more pages and songs.  If I find it, I will add to the post.  If this is a false memory, I apologize in advance.  But this is a fun activity that if you prepare with your children early enough, they might actually have a trick if the question is posed to them when they go out Halloween night.
Here are the pages, big enough to read the text!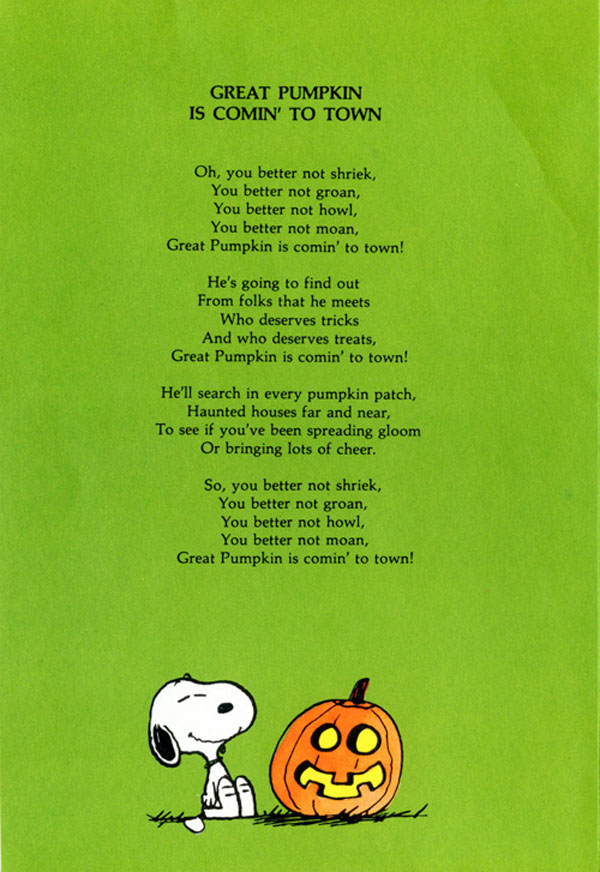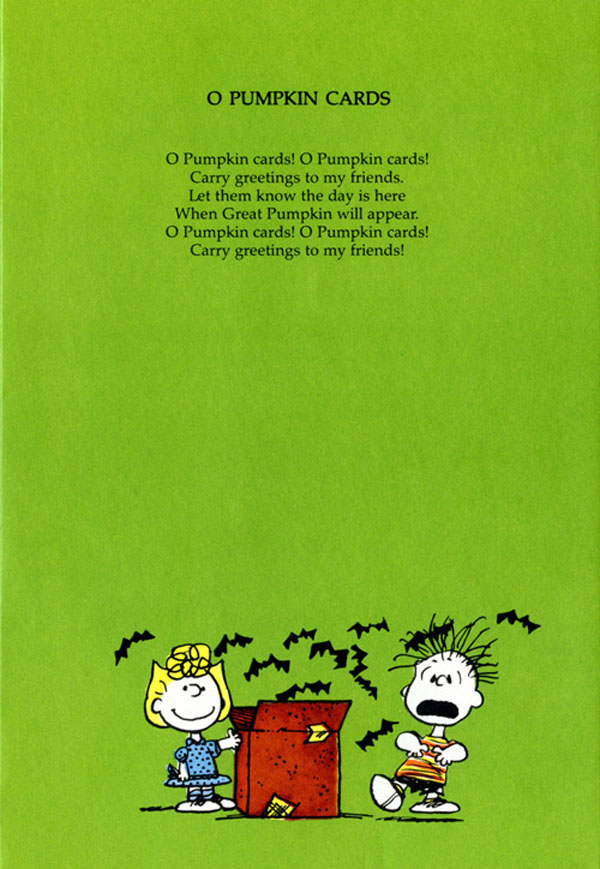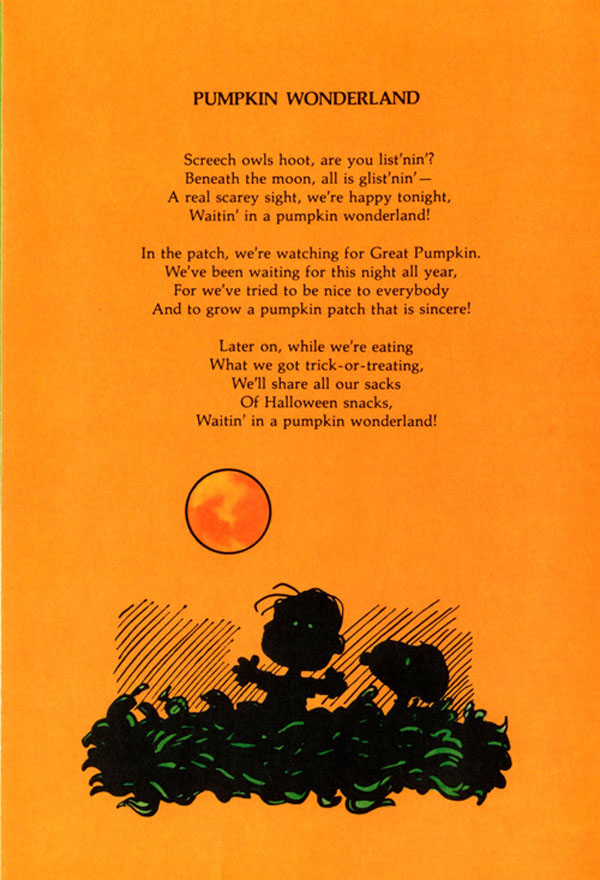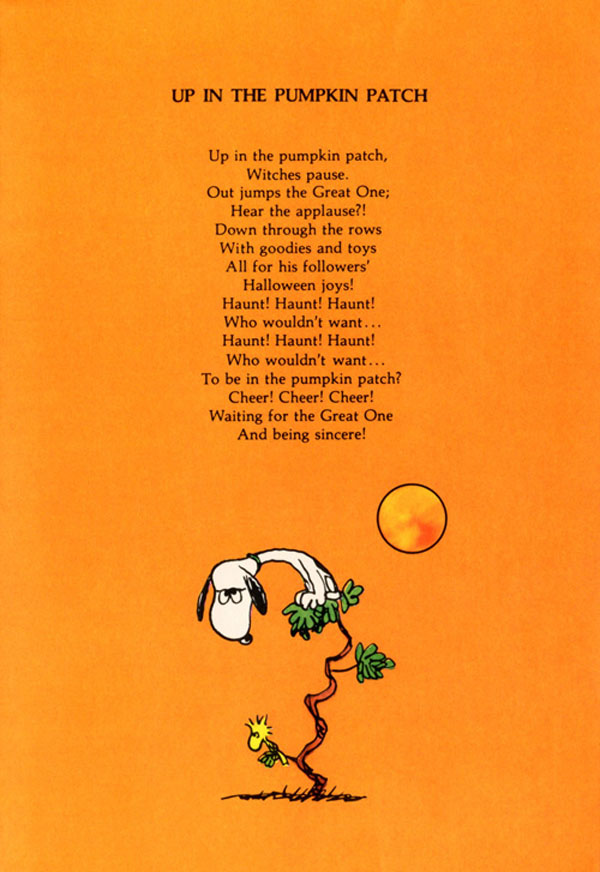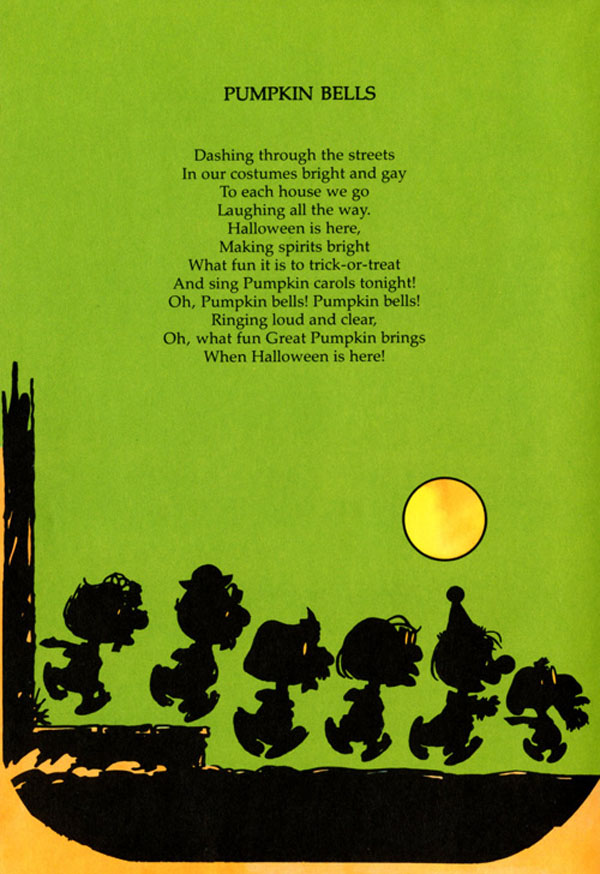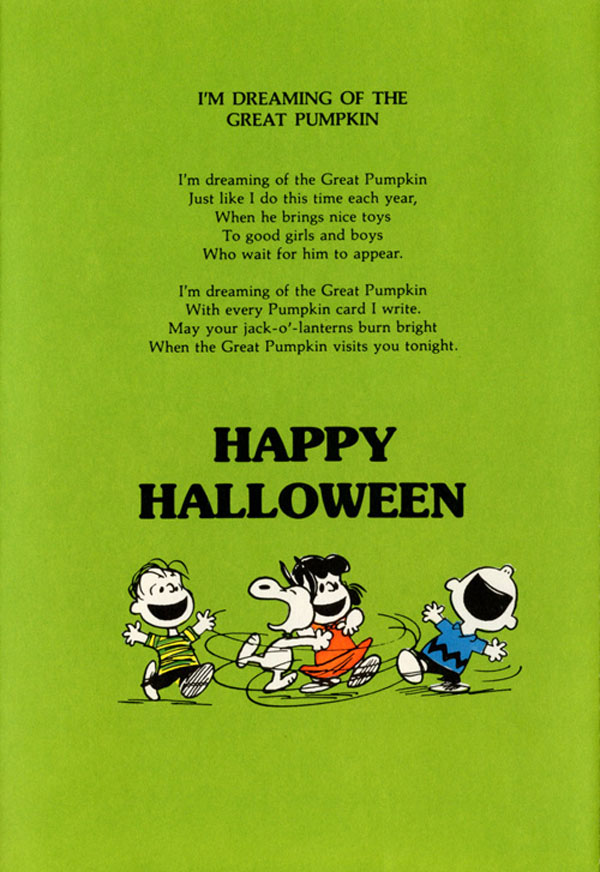 If you would like a page with just the words – because printing them like above would be a very expensive waste of ink, here are the words on a single page:  Download – Peanuts Halloween Carols.
Heck, who needs to wait for Halloween?  When you start making some of those tricky treats, you can share the treats and a song with your neighbors!  Happy Haunting!

Tags: Charlie Brown, Halloween activities, Halloween Carols, It's the Great Pumpkin, Peanuts Halloween Carols