One of my new tasks as head of the household has been the care and feeding of our less than conventional "pets" and I use that term loosely. Snakes, lizards and other unmentionables are not my favorites to cuddle up with, but I gave up the cute little furry kind years ago in favor of devoting all my extra time to arts and crafts…and the family, of course. Anyway, as I was sitting at my table, with one eye on the mouse in the snake cage (it needs to be eaten or removed – can I just say eeewwww?) when the setting on my table struck me as rather representative of my life just now.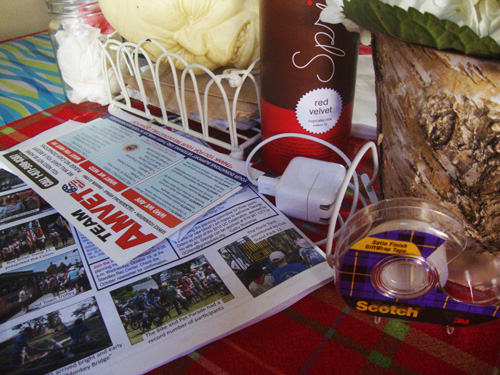 In case you don't grasp the comparison, let me enlighten.
 
The flowers are remnant of a family friend's daughter's wedding reception this past weekend.  It speaks to the energies that I spend on things that are of a short term benefit to others…those two hundred brownie balls that took fourteen hours to make, all to be devoured, albeit enjoyed, by numerous individuals that will never know the hands that spent so much time to create those delicious little bites.
 The community newsletter was left on my doorstep not too long ago.  As I read the articles, I realized how many of the activities I had missed this summer, traditionally time spent with friends and neighbors, opportunities we had always enjoyed in past.  Somehow, they went on without us…without me.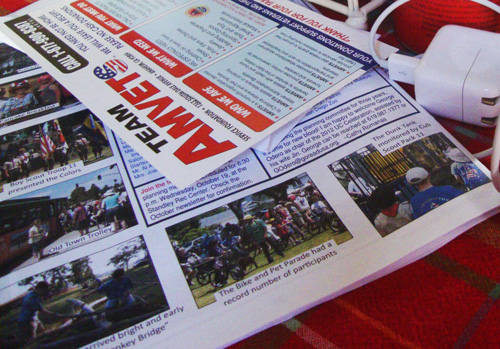 The Team Amvets flyer encourages that thought process of purging once we are able to finally let go of things that we no longer need that someone else can use.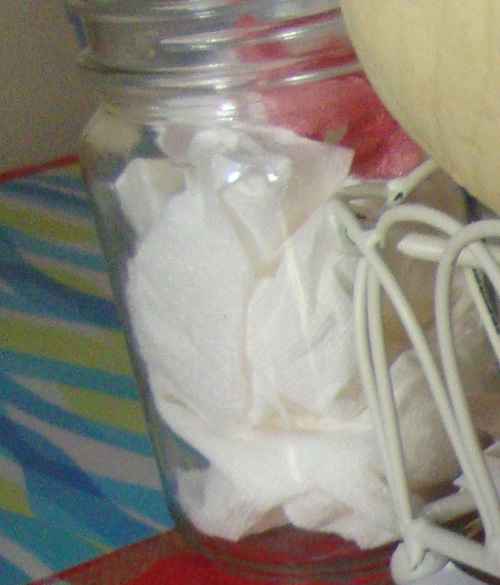 The jar with the paper towel crumpled inside reminds me that I need to keep focused on getting things done and put away. I find it far too easy to be distracted, lead away by "shiny things" when what I really need to do is try to complete the "list", one item at a time.  I know that I will feel a sense of accomplishment if I can finish even one of those things that aren't screaming at me to be done.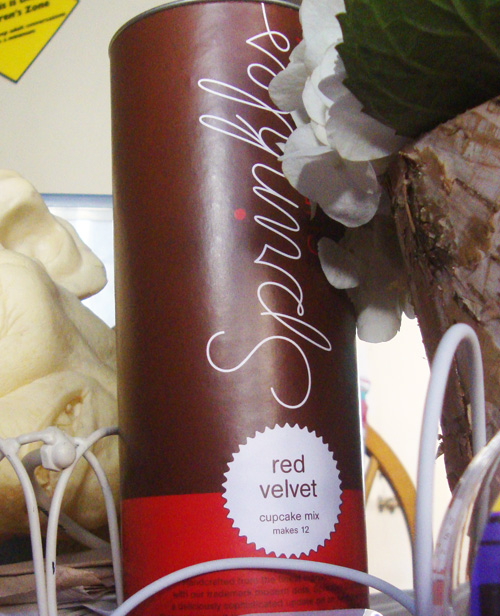 The Sprinkles Red Velvet cupcake mix is my bright, shiny, "keep my eye on the prize" inspirational goal.  Not that I need to bake a cake, but that I have within my reach the creativity and ideas that will help me to support myself and my family. It is focus that I must give with some urgency to the process.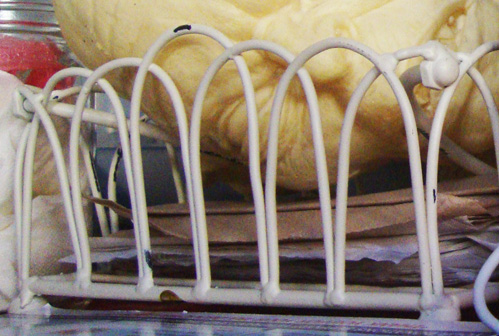 The napkin holder has a mishmash of napkins that are from the most random eateries, mostly fast food establishments.  I have a whole pack of new, uniformly-sized white napkins to put out, but not until I use up what I already have.  If I can try to only replace what we need, as opposed to what we want, I might be able to pare down our stash so that things don't go to waste.   "Use it up, wear it out; make it do or do without!"  As tempted as I am to be rid of so much stuff and acquire some uniformity, I must be prudent and have a little patience with the process of cleaning things up.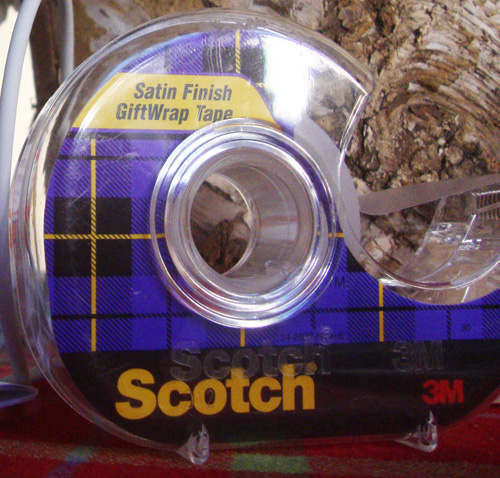 Then there is the Scotch tape.  It speaks to the mending that needs to be done in our home.  While not totally torn to bits, there is a healing process that will come and bring peace to our situation.  Faith, love and tolerance of each other and our individual needs goes a long way to bind together hearts that have been somewhat broken.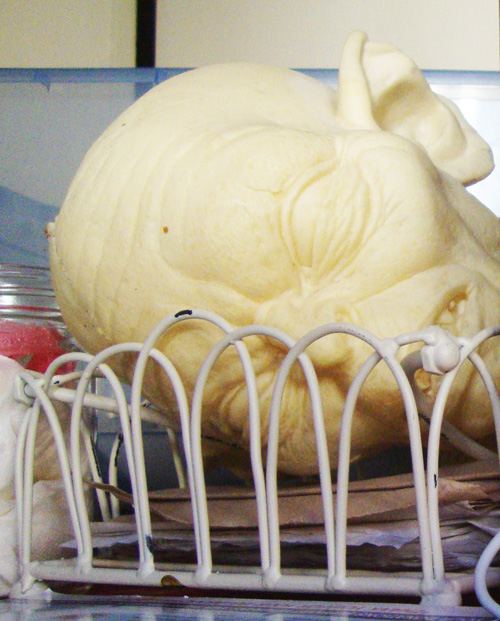 Gollum represents that nasty little creature Uncertainty that lurks around the corners, under the bed and peers into our daily activities.  Hideous indeed!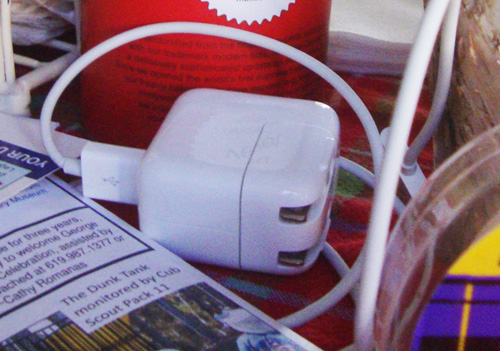 Besides reminding me that I have a really nifty electronic device, my iPad cord reminds me that I must recharge regularly, not only metally and emotionally, but spiritually as well.  If I let my battery run down too low, I will be unable to function to the best of my ability. 
Isn't it odd how one can find cosmic symbolism in the contents on top of the dining room table?

Tags: cosmic symbolism, hazards of life