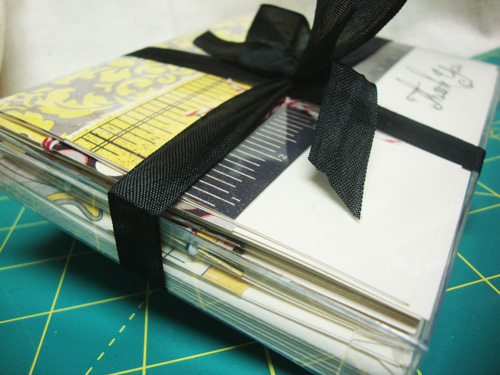 It has been an unusual month, one where I find myself needing to write a lot of "Thank you" notes.  I went through dozens of store-bought note cards that I had accumulated or purchased over the years.  If it had been any other time, I would have stressed about the fact that I hadn't personally designed and made each and every card.  But considering the circumstances, I will cut myself a little slack…this time.  But obviously I wasn't following the Scout motto…be prepared! 
I'm good on the "Happy Birthday" cards; "Congratulations on the New Baby" I loaded up on not long ago; I won't be needing any "graduation" cards for a while…school is just starting up again.  I have Valentine, Easter, Halloween and Christmas cards galore!  Running out of "thank you" notes made me I realize two things:  I have had a lot of things (and people) to be thankful for and that I needed to be better prepared in my "thank you" note card stash. 
When you need to send a note isn't necessarily a good time to sit down and try to get creative.  So I revert to the idea that assembly-line-multiples are the best way to make a bunch of similar (if not exact) cards quickly and without needing to think about a different design each time.  Using 12″ X 12″ patterned paper makes it easy to cut strips that will make 2 of each design at the same time.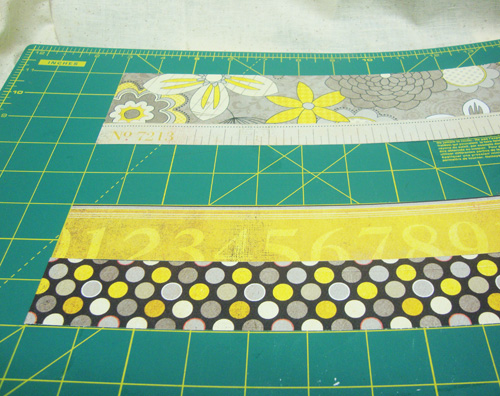 Keeping the formula simple – two strips 12″ long and combined width equaling a little less than 3″, both pieces cut in half to 6″ – can be added to the printed card with ease.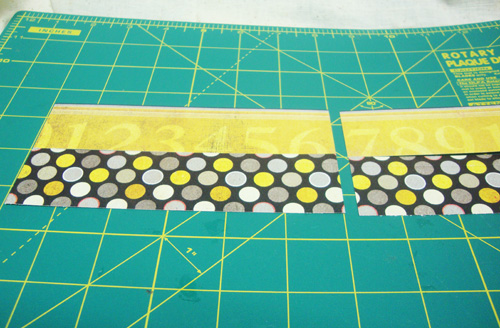 Next, you will need to adhere it to the card.  Start with the piece you want to use on the top part of the card.  Don't worry about whether the narrower strip of paper goes on the top or bottom.  I mixed it up and I like it both ways.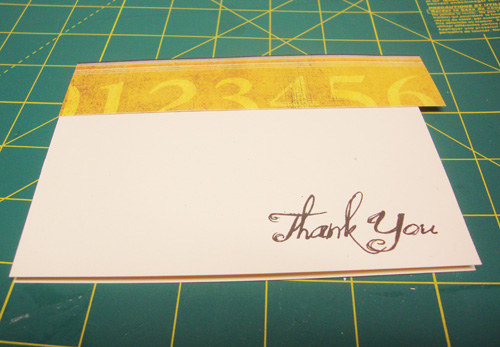 Next, add the second strip.  If you keep it right up against the bottom edge of the first strip, you should be able to keep it straight.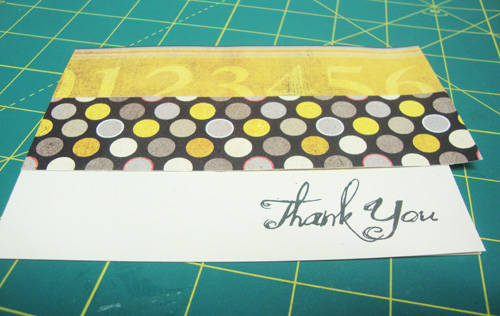 Place the card upside down and trim off the excess.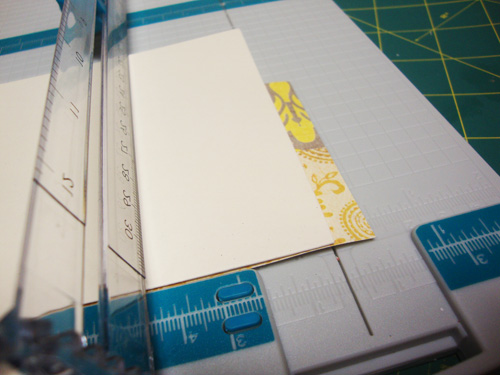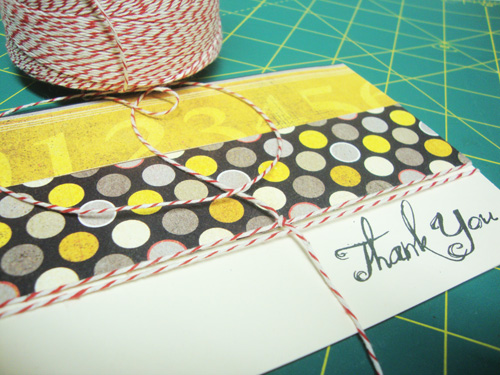 Add a little baker's twine and you are done.  If you like the font and text, I have created pdf files for you to download and print out.  I have it in three colors: Thank You in Black, Thank You in Grey and Thank You in Gold and I printed the base card on 8.5″ X 11″ cream cardstock; once printed, I cut them in half.  I matched the colors to go with the new "Blissful" collection by Authentique.  Making two of the same card doesn't take much longer, and then you will have eight for yourself and an extra set for a gift! 
Here are a few of the cards: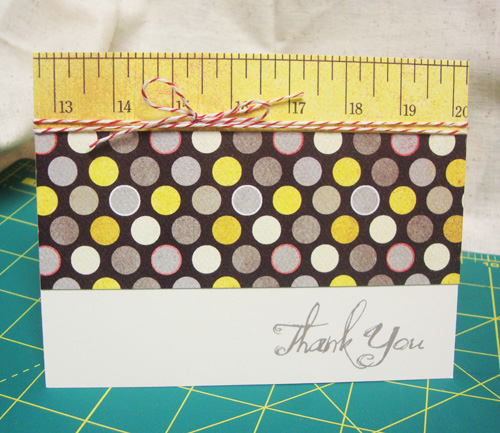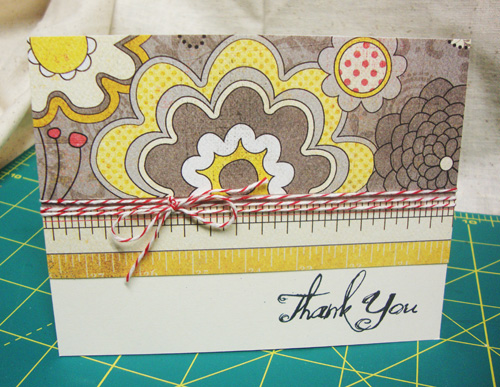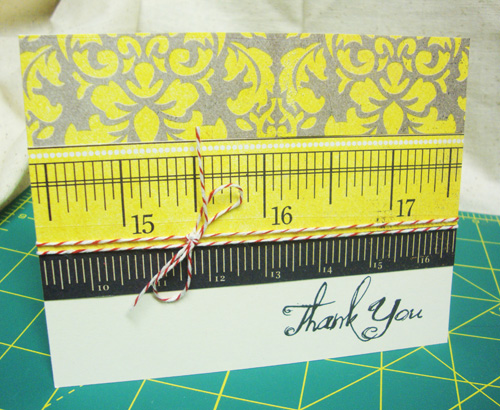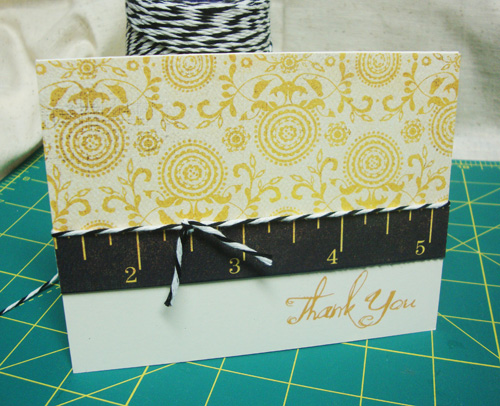 I only used three sheets of patterned paper and I still have enough pieces to make a few more cards.  This didn't take very long and the process was so quick and easy that I plan on repeating it, either with the other sheets of the collection I bought or maybe even different papers all together.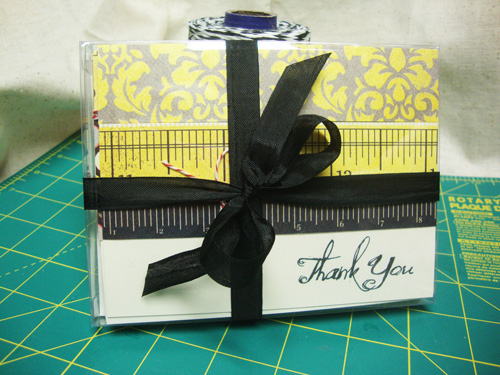 Regardless, this formula will help me be prepared for the next batch of thankfulness that comes my way.

Tags: Authentic Blissful Collection, Being prepared, thank you cards, Thank You note cards