When my friend, Sam, called me tonight and asked if I would like to go for a walk, I jumped at the chance.  It was a good opportunity for a chat and I needed to get out and get some exercise.  Summer at La Jolla Shores can get warm midday, but in the late afternoon, when the sun begins its nighttime retreat, the climate is just right for a good walk.
The beach was still fairly crowded considering the time of day.  The tide was coming in, so the sand was easy to walk on.  We caught up on what was happening in our lives.  It hadn't been that long since our last chat, but when the kids are around, the conversation is different.  We kept a good pace, although I brought my little Cyber-shot (I am not one to miss a beach sunset) and made brief stops to shoot pictures of this…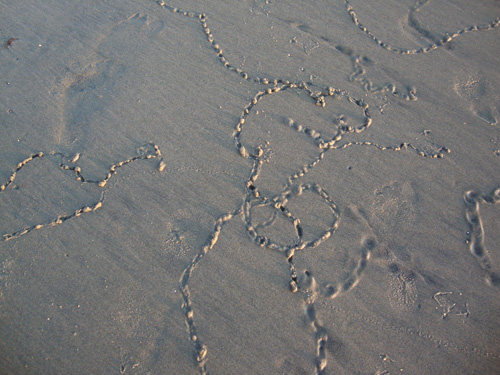 and this…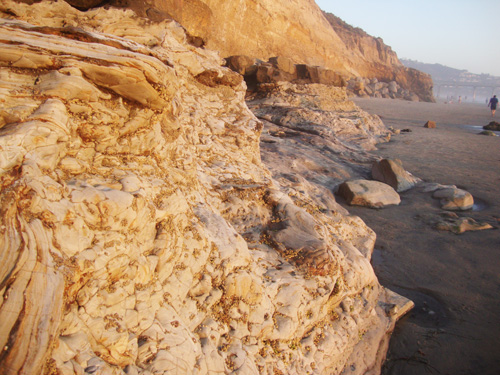 and this…
 
and this and that.  Then it happened – I realized what was wrong with the composition of the picture.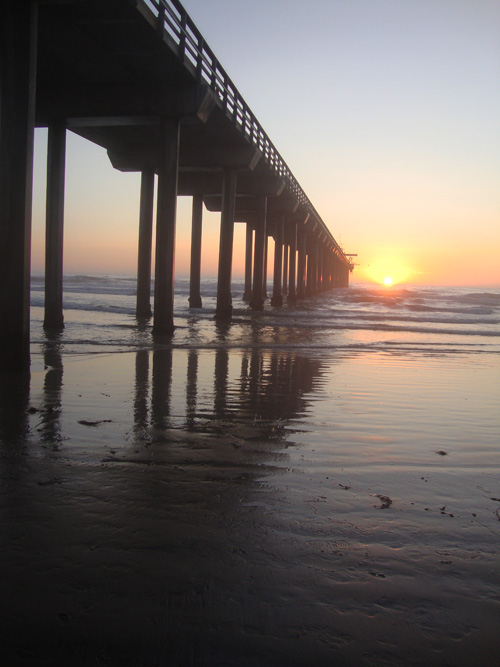 Scott always used to ask me to go on walks with him…when I was in the middle of cooking dinner, on my way out the door to a meeting, after I had just put pajamas on and was climbing into bed.  I think he knew what the answer would be before he asked because it was always the same:  "No, I don't think so!", or "You're kidding me, right?", or "Are you out of your mind?"  It wasn't that I didn't want to go on a walk with him, but his timing was always off.  In my head I knew that someday I was going to shock him and tell him "Let's go!" no matter what time of day it was, no matter what seemingly important task I had ahead of me, no matter that I was ready to retire to my bed. 
The problem is that this day is not going to come, at least not in this lifetime – it was a lost opportunity.  All my friend had to do was call and I was there for her.  Why was that such a hard thing for me to do with my husband? 
I am convinced that guilt is a bad thing, or at least it isn't productive unless you learn a lesson from your mistakes.  My resolve is this – I will not put off until tomorrow the opportunities that come my way today.  An old saying comes to mind –
 "…Do not let your chances like sunbeams pass you by,
For you'll never miss the water 'til the well runs dry".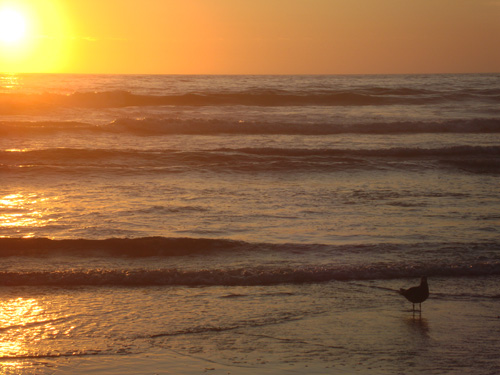 I plan on doing lots of walking and I'm sure that sometimes my thoughts will be of Scott and our missed walks.  But I know that I will walk with Scott again someday and knowing him, he'll probably say, "Well, it's about time!"

Tags: La Jolla Shores, walking on the beach