In an effort to make life easier on myself, I am making a slight change.  I will no longer be featuring mini paper pads just on Mondays.  Rather, I will make a serious effort to feature it once a week – similar regularity but marvelous freedom on my part!  Instead, it will become Mini Mania.  So, without further ado, on with the madness.
Today's featured paper pad is from Echo Park – Splash!
 
Summery patterns can be used for less summery themes.  Bright, cheery colors will liven any color palate.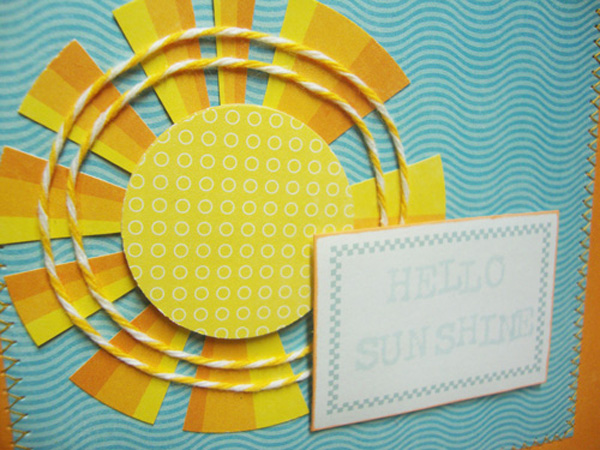 I used the sheet titled "Sunshine" and punched a 3″ circle with the points coming together in the center, added a 1 1/2″ circle of the reverse side of the paper, trimmed away the white and then added another yellow circle on top with foam mounting tape.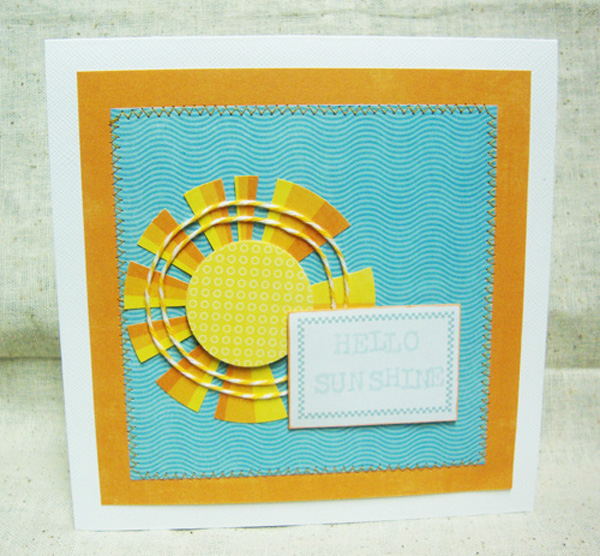 A thin line of glue holds the twine in place.  The sentiment is a little pale in the picture, but shows up better in person.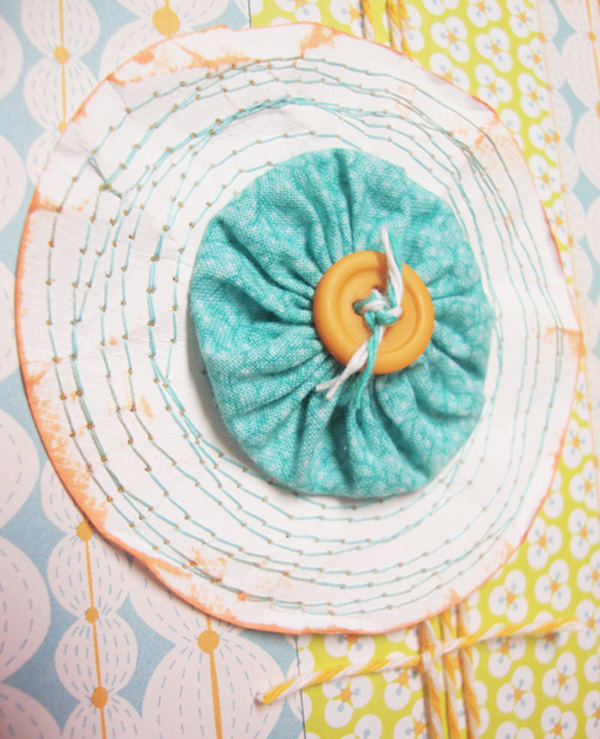 I can't seem to get away from stitching!  Punch your circle and then start on the outer edge, stitching toward the center.  I was in the mood to crumple something…so I did!  I inked the edge just a little to add some definition.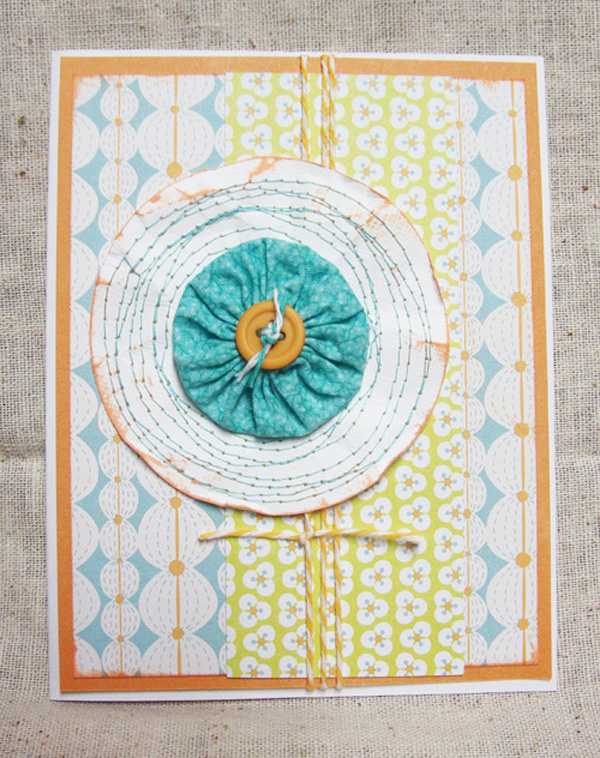 I love having a pretty little pile of yo-yos to use when ever I'm in the mood.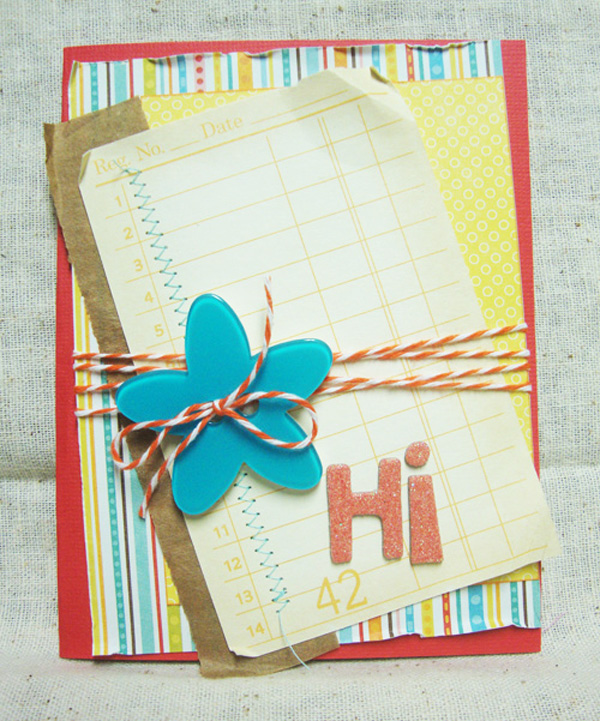 This big button was something I picked up at a cute button shop in New York years ago. I bought 5 different colors, but never used them – this card had the perfect spot!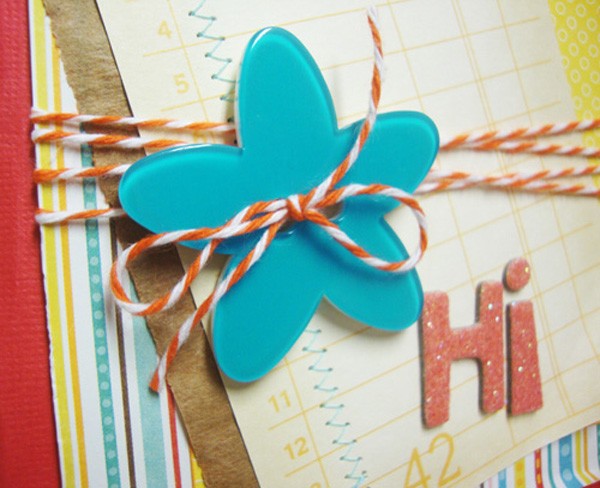 You can see that I'm getting good use from my baker's twine from The Twinery.  I love the bright colors!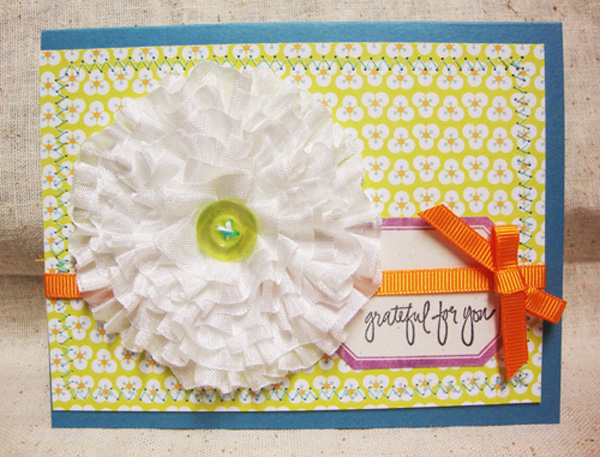 This fabulous flower was made on Gluber, using that wonderful "Hug Snug" seam binding.  It is lightweight enough cling well to the Gluber and you can make it very ruffly.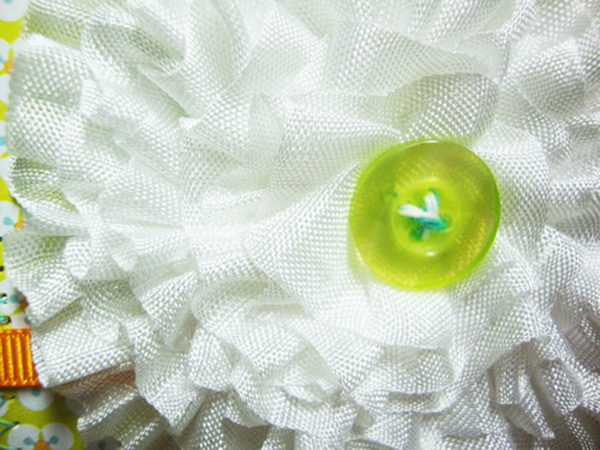 Isn't it pretty?
I even made a layout this time – a very simple one, but it suits my time schedule these days!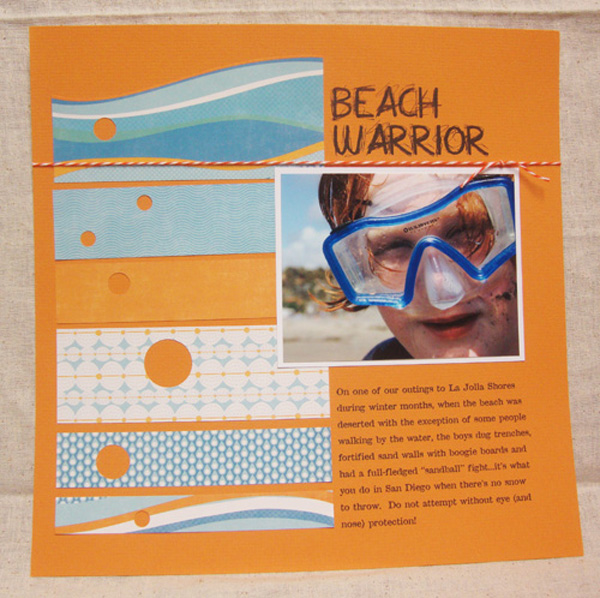 I used 5 different patterned papers and to add a little texture, I punched "bubbles" out of the patterned strips.  Sometimes I just like to keep it simple.

Tags: bakers twine, cards, Echo Park Splash, flower cards, summer cards, summertime cards, thank you cards