Or so the Queen of Hearts might command!  Last year I revisited Alice's Adventures in Wonderland when I was working with the Graphic 45's Halloween in Wonderland line of paper.  While researching online, I came across this fabulous website: Lenny's Alice in Wonderland.  If you like all things Alice, this is a treasure of Alice-related information. 
I have been wanting to do this project for a while, but have just now gotten back to it as I was working on a gift for my Mom for Mother's Day.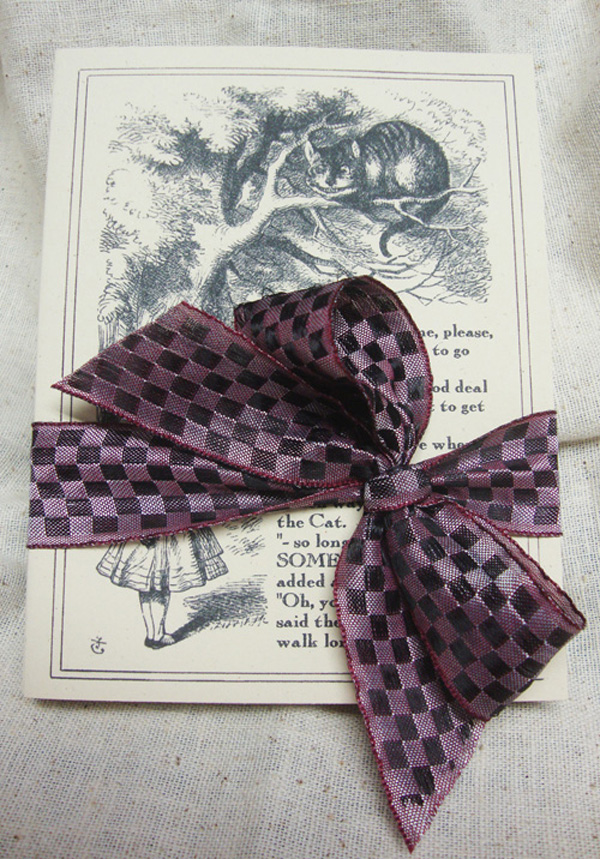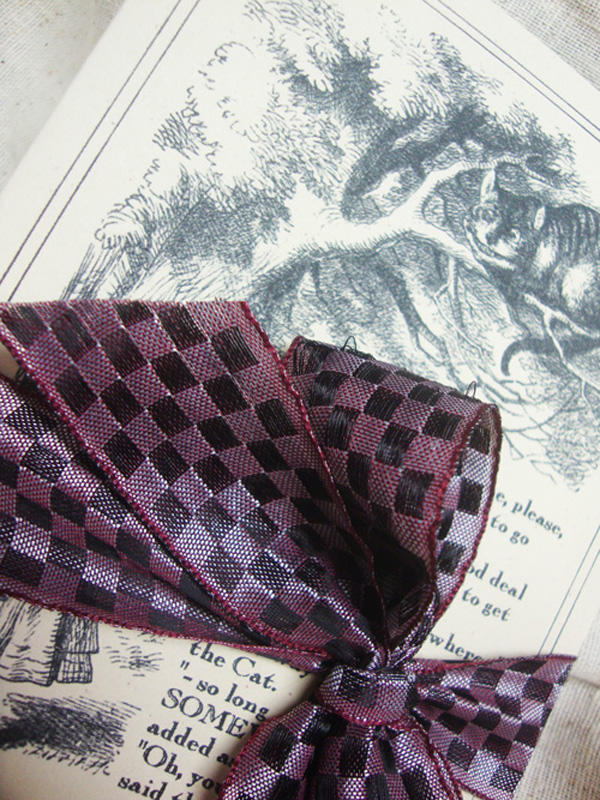 Once it was completed, I thought I would share with you.  There are 8 note cards that I made into PDF files for you to print, two of the same cards per sheet…for me, it is always better to print two sets at the same time – one for a gift, one for myself!  You can choose the paper you would like to, but I liked something more vintage looking with little flecks in it.  I also found these envelopes on my last trip to SLC, and Xpedx, from The Greengrocer's…great kraft-colored, paper bag-type material.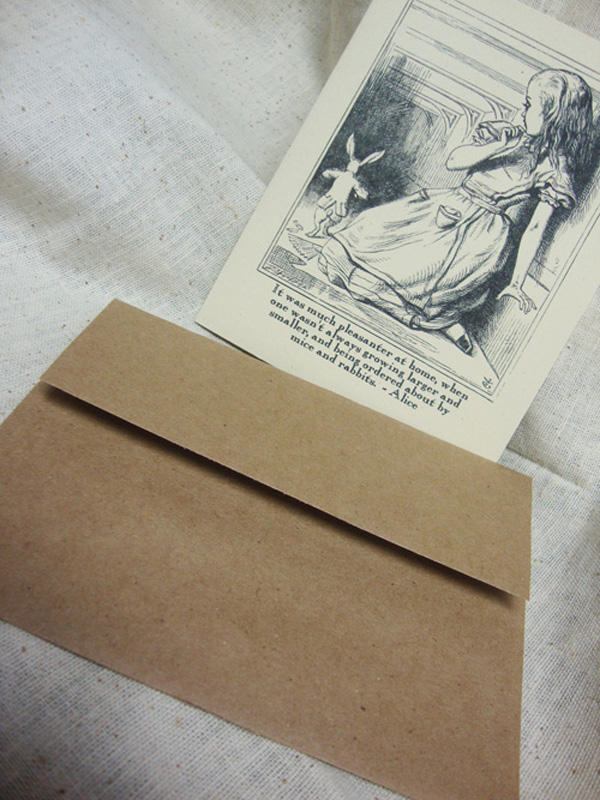 Here are the cards and PDF's to go with them.
My Mom loves to write notes to family and friends and frequently runs out of note cards , so I thought it would be fun to make these note cardsthat can be replenished when needed.  When you go to print, try it on a text 8.5″ X 11″ sheet of copy paper to see if you have any problems with your printer not printing the whole design, especially on the designs that come close to the edge.  I go into preferences with my printer and print borderless…there is a warning about it going off the paper, but it won't…it doesn't get that close to the edge. 
In case you are worried about copyrighted material, these images and the words are out of the copyright since 1964.  I think that John Tenniel and Lewis Carroll would love it that we are still enjoying their work so many years later.  So…enjoy!

Tags: Alice in Wonderland. Alice's Adventures in Wonderland, free download notecards, free downloads, John Tenniel illustrations