No…I don't go out with a bow and arrow atop a wild mustang in search for sustanance – I drive away in my Expedition, armed with the weekly ads, off to the nether regions of Albertson's, the everything99cents only store and the Ranch 99 market in search of food for the family to eat…on another day, of course.  Today  was a good hunting/gathering day.  The tribe will eat well for many days.
After all the supplies were put away, and the laundry started, I finally got the chance to play the role of historian.  I wasn't drawing pictures on the walls of a cave…nope, I was scrapbooking, telling a family story.  Not that this will be of great historical importance to anyone outside the family, but it's a fun, little, trivial tidbit reminding us of a fun day at the happiest place on earth…a discovery that is kind of like a secret, but not really any more…if you're a detective-type and can deduce the location.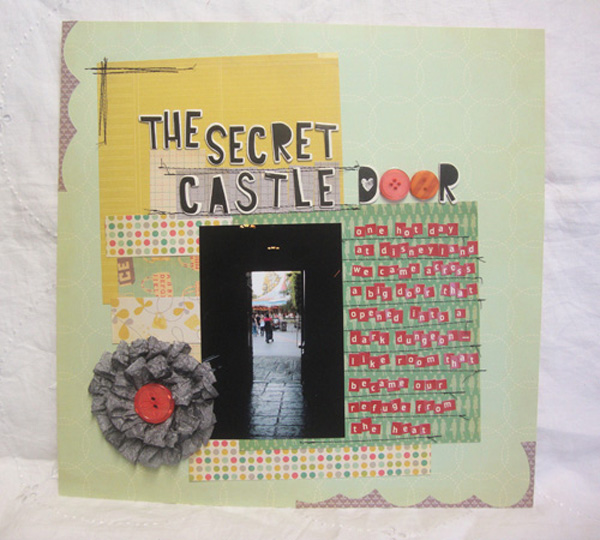 I just got some of two of Cosmo Cricket's 2011 CHA Winter releases…Social Club and UpCycle.  Love them both, but I have been using UpCycle the most today…and Glubers.  I was at Cosmo Cricket's blog and borrowed the idea of doing the journaling with the Tiny Type alphabet letters.  It takes a while, but I like the look. 
The title letters are Heart in the Dark by Cosmo.  Does anyone know if these come in red?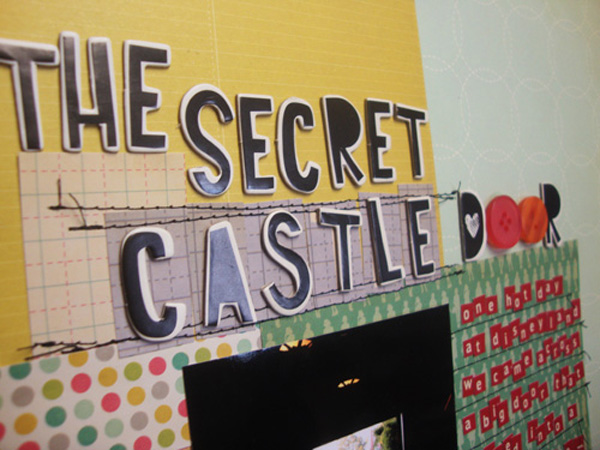 The flower only took a minute or so using the Gluber as the base.  The ribbon?  Seam binding sprayed with Glimmer Mist a while ago when I was playing with color on the white seam binding.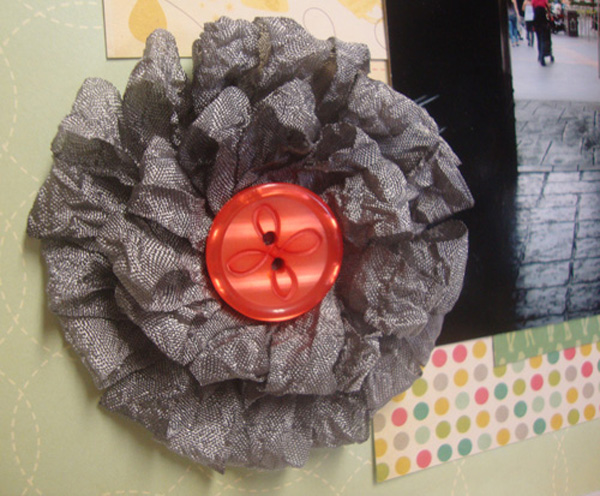 Making flowers with Glubers are so EASY and FUN!  So I made another one and had to make a card to go with it.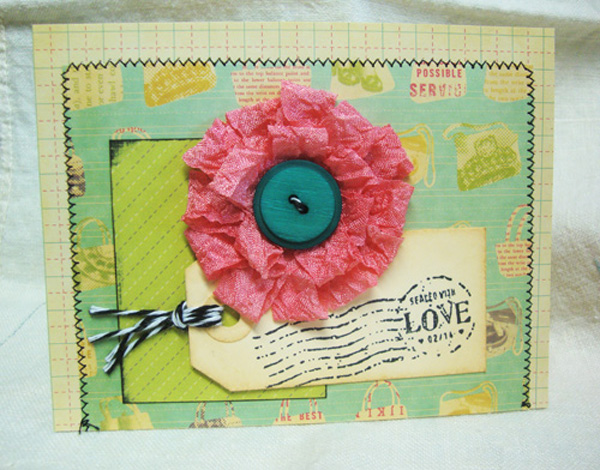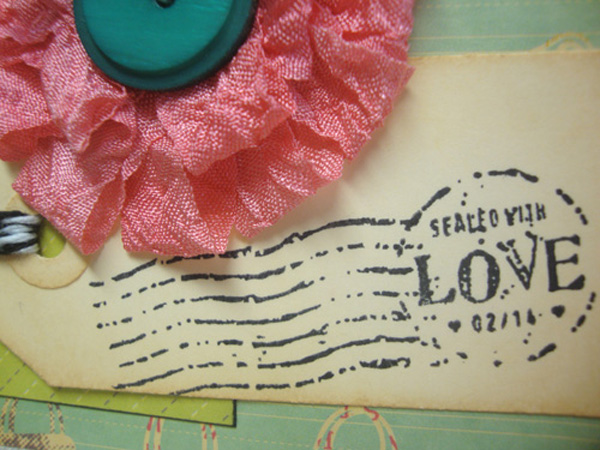 I LOVE Glubers!  Must get more Glubers!  I have one negative, if it can be a negative, comment about Glubers:  make sure you get it where you want it, because once you place it, you're stuck…I am afraid it is seriously stuck.  This flower should have been a little more off center.  The good thing?  The flower itself is such perfection that no one but me would mind!
I always need "Hello" cards…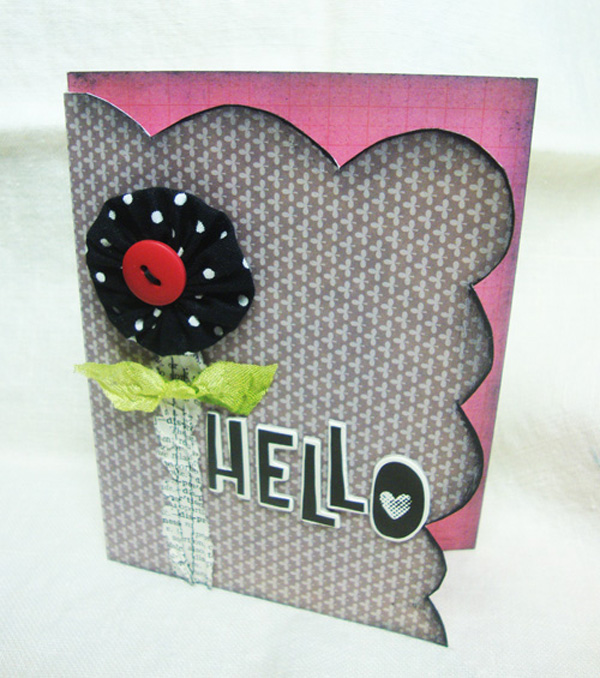 I didn't need a Gluber for this one.  I'll save it for another day.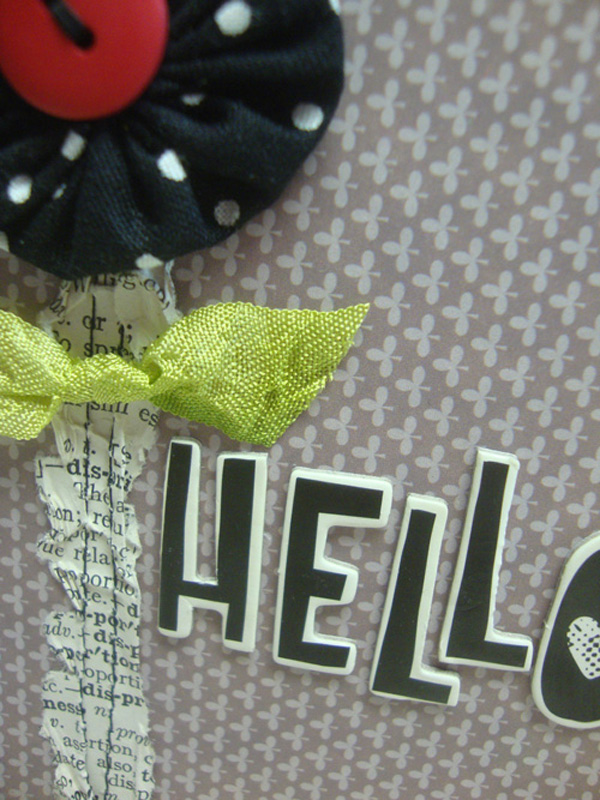 There are lots of birthdays coming up as well, so Happy…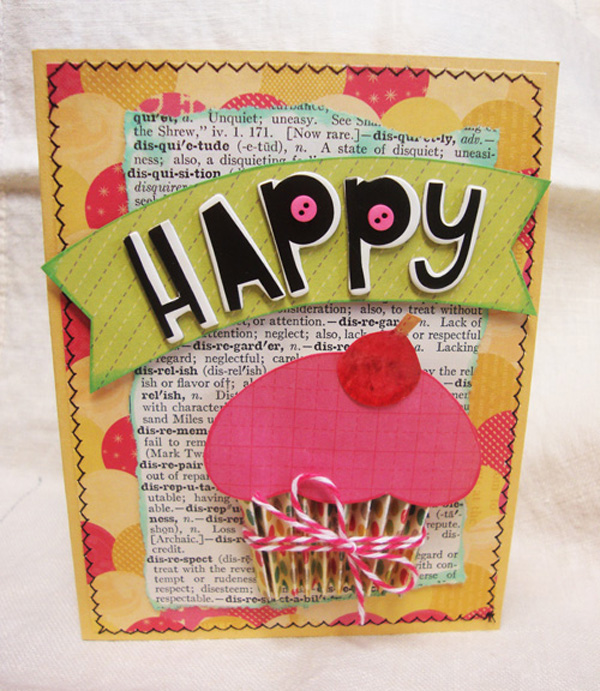 B-Day!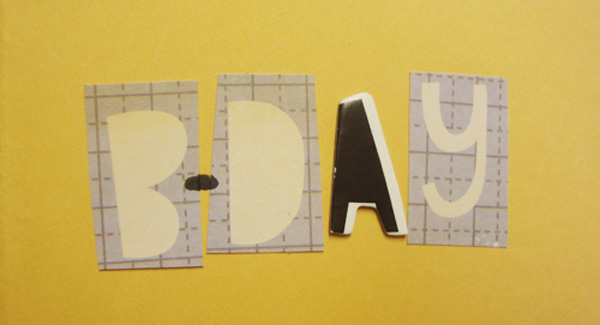 Now I'd better go change the batches of laundry.  Have a good one!

Tags: Birthday cards, Cosmo Cricket UpCycle, Disneyland, Disneyland secrets, Glubers, hello cards, hidden Disneyland spots