I fell asleep to Fox News last night…woke up to the gentle sound of rain around 3am!  It wasn't hard rain, with thunder and lightening…the kind that makes you worry that you, your house or hill will wash away.  Just a pleasant, rhythmic pitter patter that reminds me of the song from Bambi, Little April Shower.  I love that movie and whenever it starts to rain, I'm humming this song – April or not! 
I have the second selections of cards that I made from the My Mind's Eye, Stella and Rose, Mabel collection 6″X6″ pad of double-sided papers and yes, I still have about half the pad left to work with.
Card Six –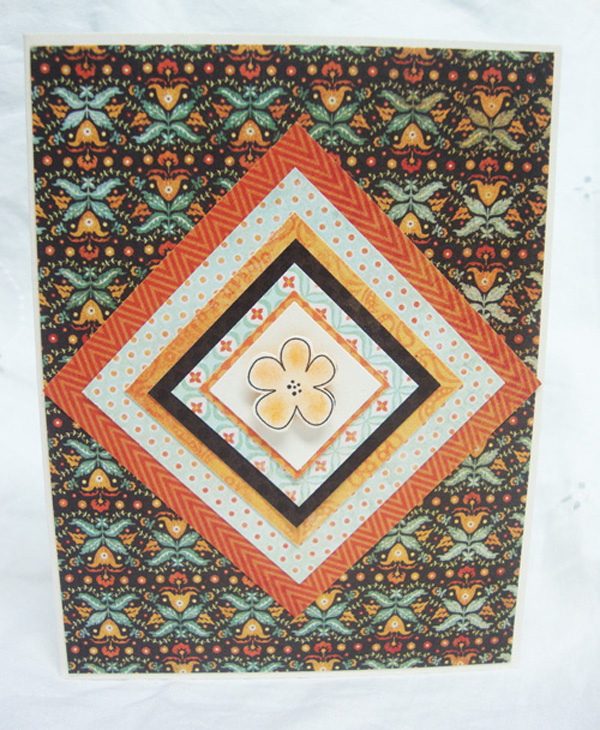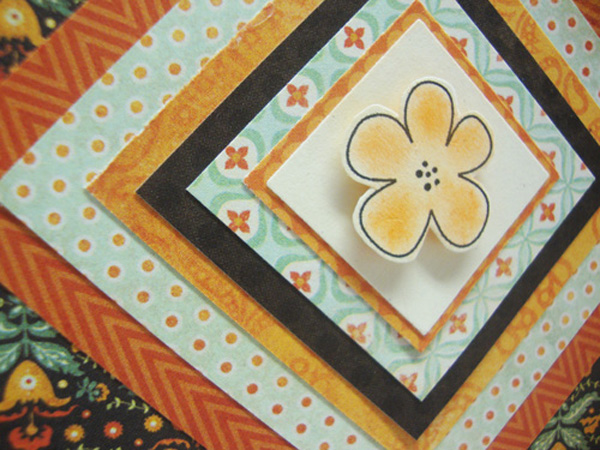 This was going back to the idea of using every bit of paper.  It is amazing how many cards you can get from a 6″X6″ pad of paper, especially when it's double-sided!
Card Seven –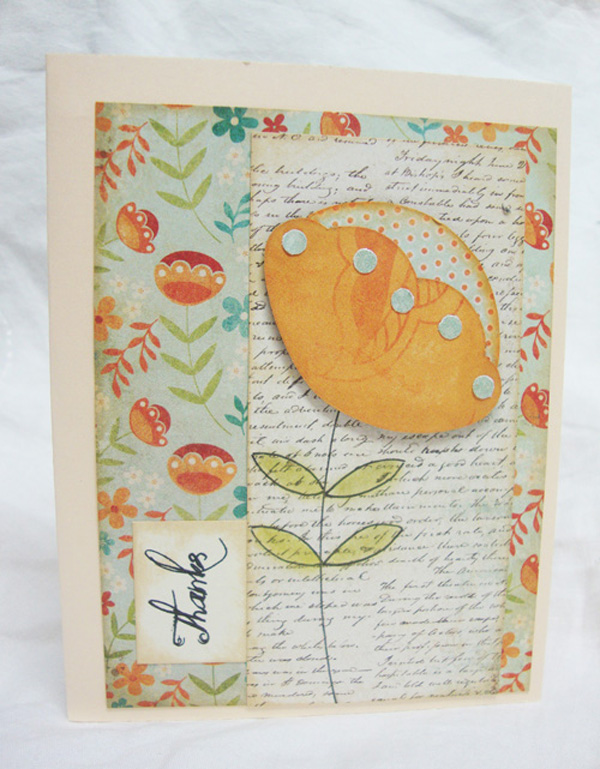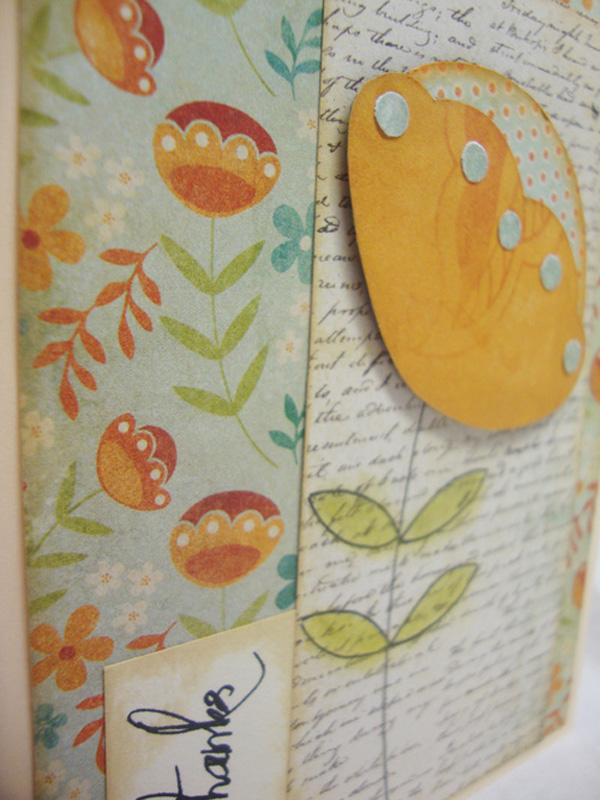 I copied the flower (sort of) in the background paper to make my own element.
Card Eight –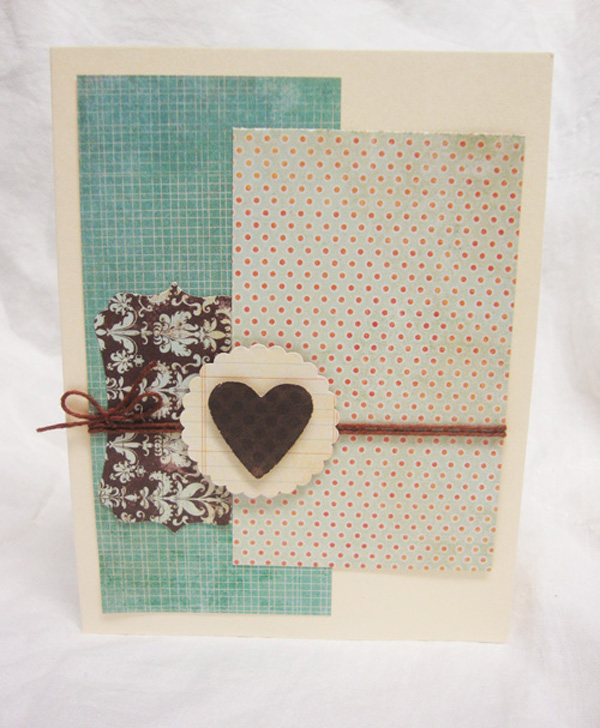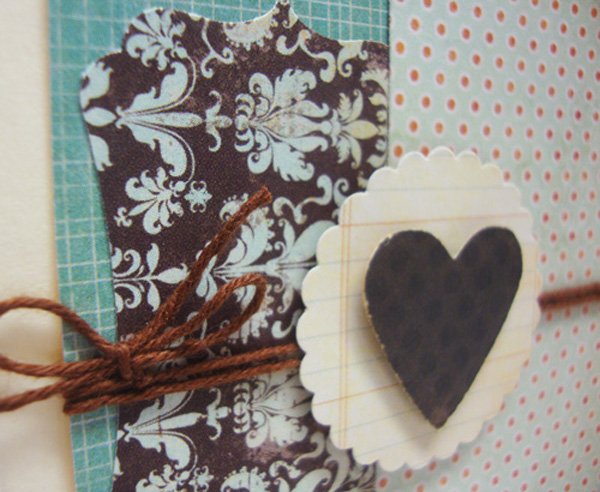 I love using baker's twine.  I need more colors!  Not really…I don't need any more stuff. 
I do like to make some cards WITHOUT sentiments, but print (or stamp) random sentiments for adding when needed.  Besides, sometimes you need a cute blank card.
Card Nine –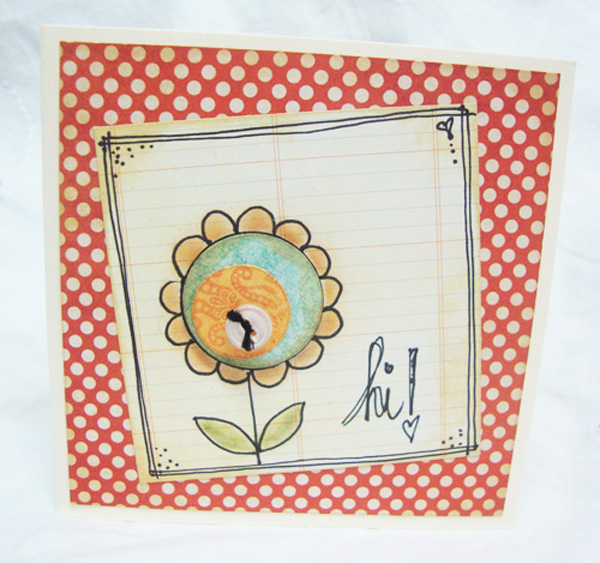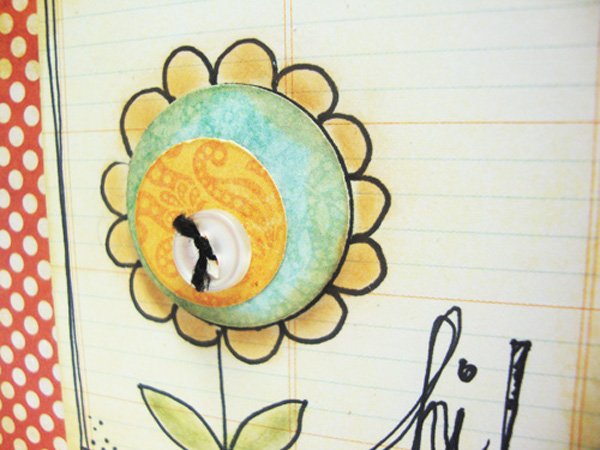 I punched a circle and traced it on the ledger paper.  Then I punched another circle out of a patterned paper and put it directly over the trace one with foam mounting tape.
And last (for now)…
Card Ten –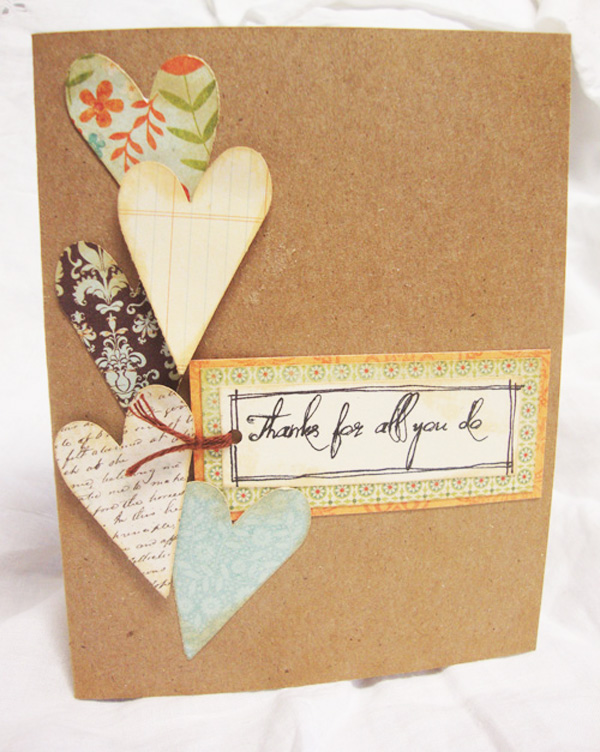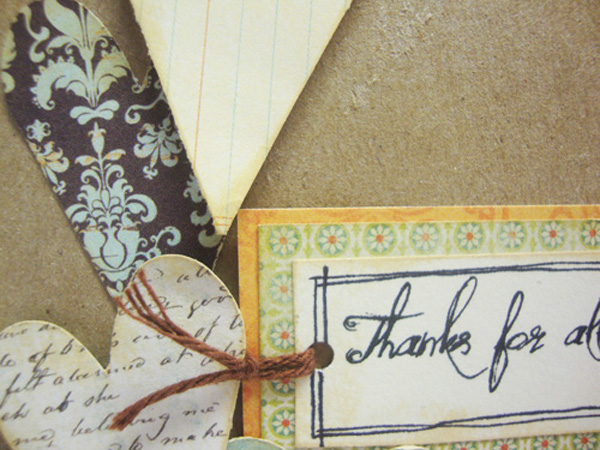 I happened to have my heart punch out for Valentine's Day and hearts definitely do not have to be seasonal colors!
I have just had a sneezing attack!  It's either allergies or a cold coming on.  Bundling up for a nap seems in order.  Now, if only I could find some sun shining through my living room window onto the inside corner of the couch, but alas…my warm blanket with have to suffice!  I don't often get a nap during the day, but I have big plans for the weekend and I don't want to be sick.  Maybe I will wake up to the sound of rain again.

Tags: greeting cards, My Mind's Eye Mabel collection, My Mind's Eye Stella and Rose