Today was an early day for leaving the house.  We participated in an interfaith community service project at Balboa Park in honor of Martin Luther King Day…and I forgot to take my camera!  It's okay to do things without a camera – I suppose!  It was a hot summer day…wait, I mean it was a hot winter day.  That's right, we live in San Diego and our winter weather is totally unpredictable…unless you're a weather man/woman.  I didn't even think to check what the temperature was going to be like today, so wearing a black jacket and black tee shirt turned out to be the wrong choice.  I checked tonight and found out that the recorded high today was 79 degrees and I don't know about the rest of the country, but 79 is hot for this time of year!  It was a beautiful day and a great way to spend the morning, outside and being of service.
So, because of my busy morning/afternoon, I didn't have much time to get any work done.  So here is my one lone project for today.  While pink and red are my first choice for a Valentine color palate, I couldn't resist Cosmo Cricket's Circa 1934 typewriter element with the words "I love you."  Grunge it up a bit and you've got a great masculine greeting card.  You can do a lot with those 3 little words!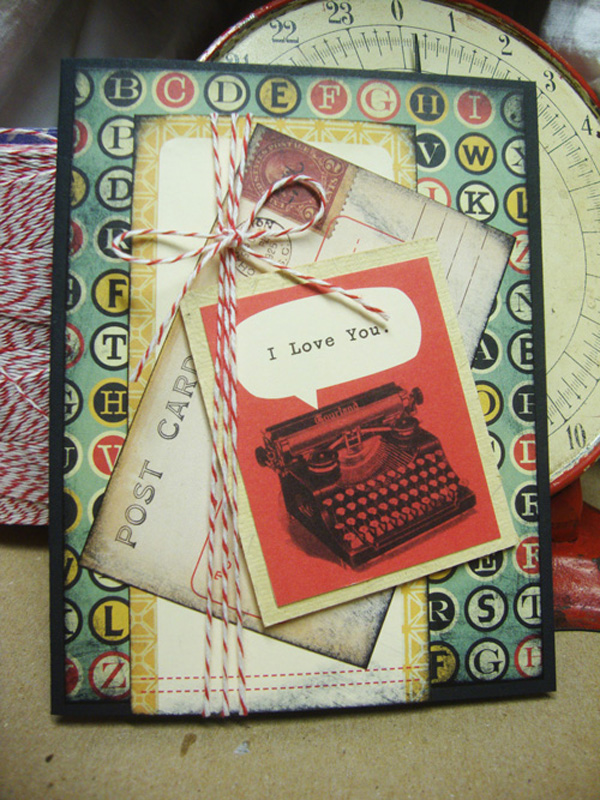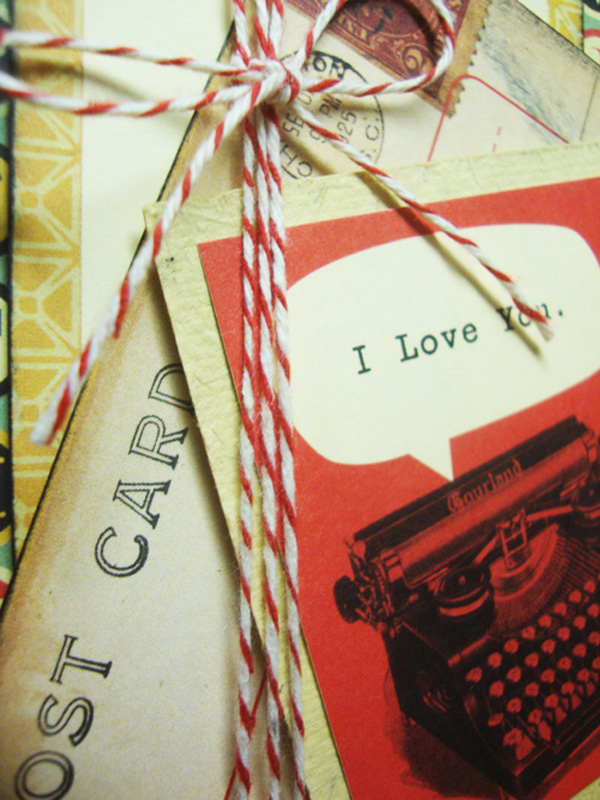 I am really loving my baker's twine…it seems to go with just about everything!

Tags: Cosmo Cricket Circa 1934, masculine Valentine cards, Valentine cards