The traditional colors of red and green for Christmas decorations and designs are always welcome in "Helen's Workshop", but there are so many yummy palates to choose from.  I usually find a dozen or more paper lines that I fall in love with every Christmas season.  I adore pinks and oranges, purples and teals – even when combined with brighter shades of red and limes, they all spark a festive holiday mood.  I will admit that the muted colors aren't always part of my "on-the-look-out-for" list, but this year I couldn't resist the rich, warm colors of the Basic Grey's Jovial collection.  I didn't buy the whole line, which I always used to do, but I showed some restraint and only bought enough to make a few projects…I couldn't totally resist!  So with today's creative energies, I made a few cards.
I usually have to warm up with simple designs, although I often end up that way as well.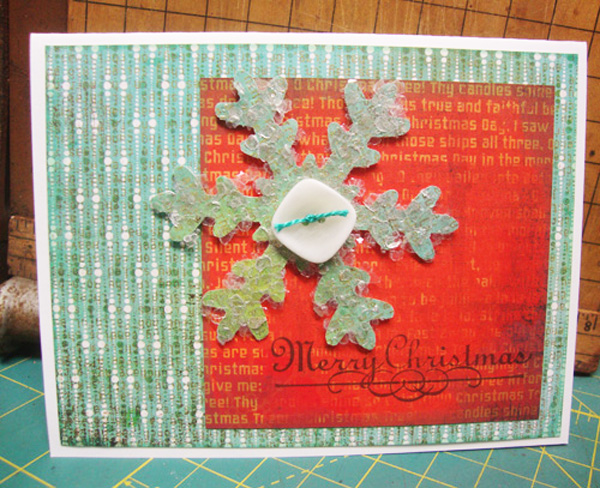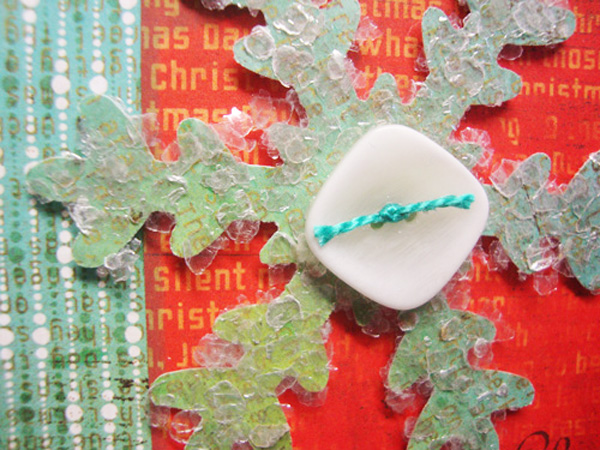 For this card, I punched a Marvy snowflake (lavender size), painted it with ModPodge and then pressed on some mica flakes…I love the real mica!  It still looked a little naked, so I put a button in the center.  If you don't want to actually stitch the button on, you can thread floss or twine through the button holes (I love to use DMC Perle Coton…great colors and its thick) and tie in a knot or a bow.  This is a good card to make if you need to make a bunch.
I loved the look of the snowflake but thought it would be nice to add a few more elements to the card.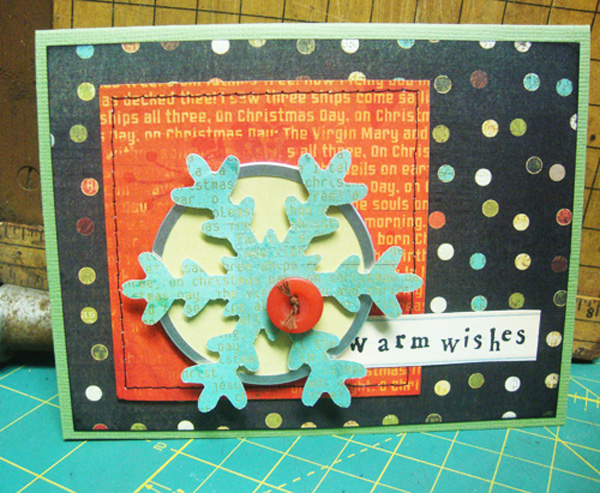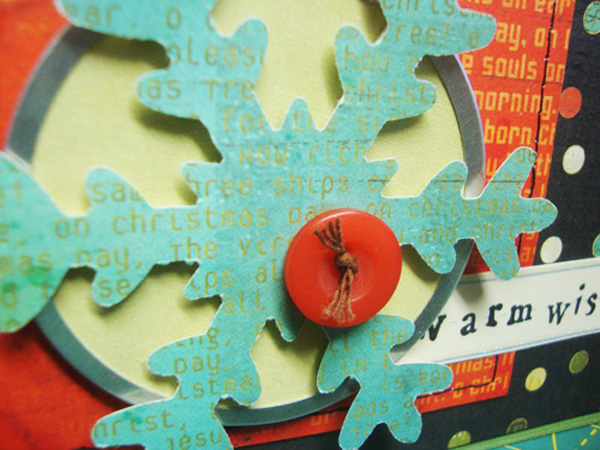 Same snowflake, no mica but I added stitching to the red square.  I think the avocado green tag is at least 10 years old, but I found it in a drawer while looking for odds and ends.  When you have as much stuff as I do, it pays to revisit your stash occasionally.  It is actually a good idea for anyone, even a beginning collector.
This next card is still simple but I love the red patterned paper so much that I wanted to leave a lot of it showing.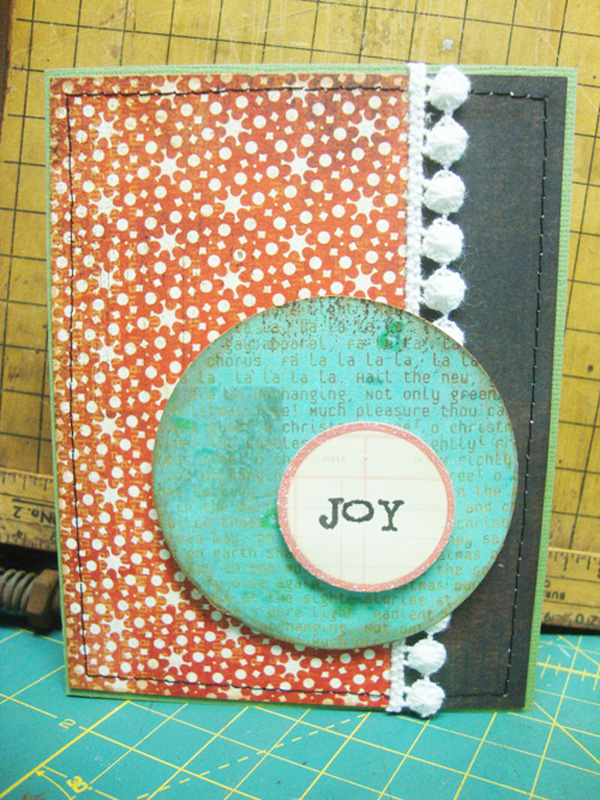 Besides…I was subconsciously saving up all my energies for the last sheet of paper that I didn't know what to do with yet…Button Nose.
It is such a busy sheet of paper!  It's papers like this that make me want to save it, not use it, because it is so much fun to look at… and if you look at the snowmen on the sheet, you will see where I got my inspiration. 
I had purchased such a minimal amount of the line and then my LSS was out of the chipboard, so I had to make my own embellishments.  I like how they turned out.  What do you think?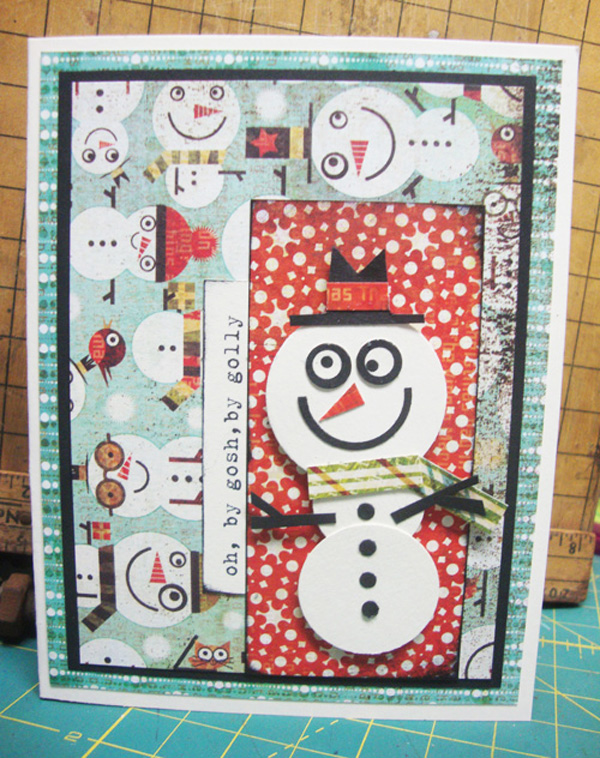 I won't post all of them, but I made 10 of them and they are all slightly different – they have personality!  Look closely and see if you can spot the differences.
Time to move on to another paper line!

Tags: Basic Grey Jovial, Christmas cards, snowflake Christmas cards, snowflakes, snowman cards