This is probably not quite the place for  such a deep and philosophical question, but a friend posted it on Facebook yesterday.  Quite coincidentally, I had just made a double batch of Triple Chocolate Chip Cookies and ate four times what I should have!  I then proceeded to take eleven photos of a five stack and I'm wondering…which makes the cookies look better?  Is it:
Photo #1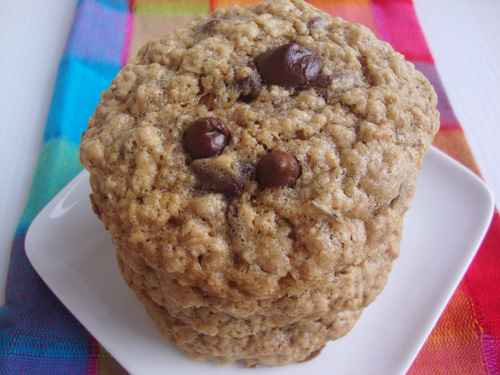 Photo #2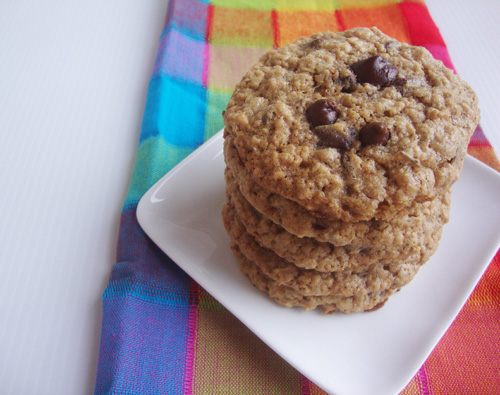 Photo #3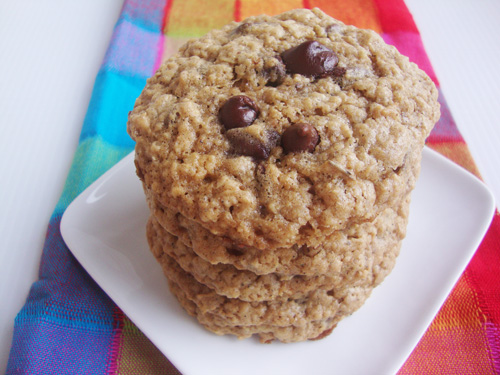 Photo #4
 
Photo #5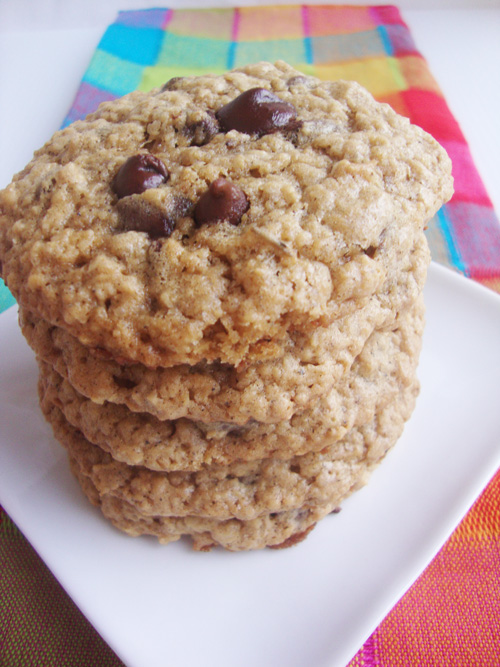 Photo #6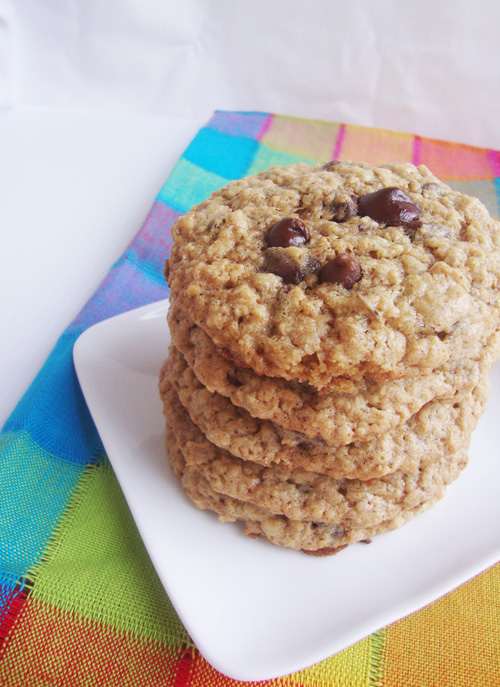 Photo #7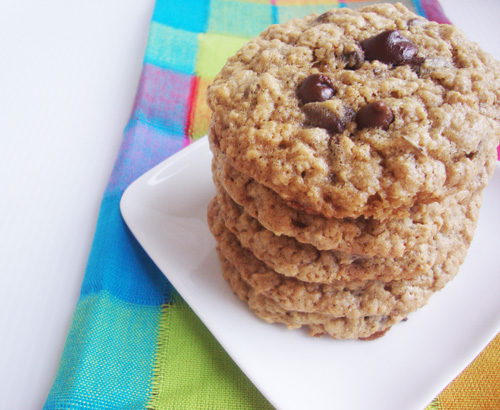 Photo #8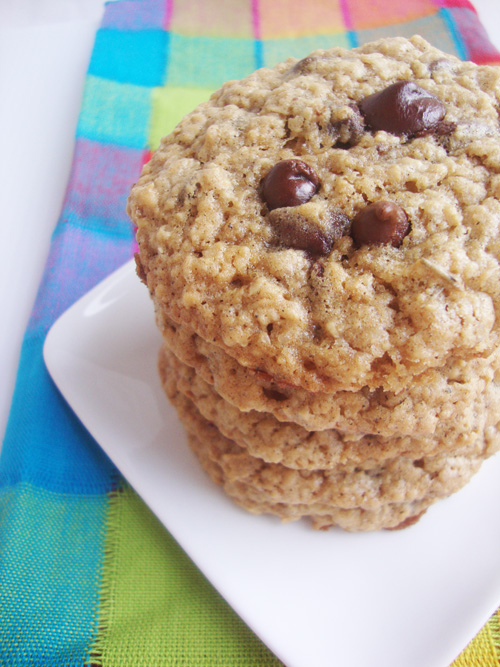 Photo # 9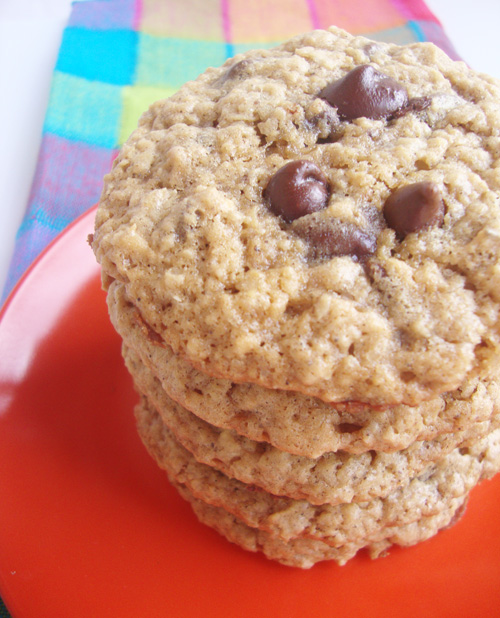 Photo #11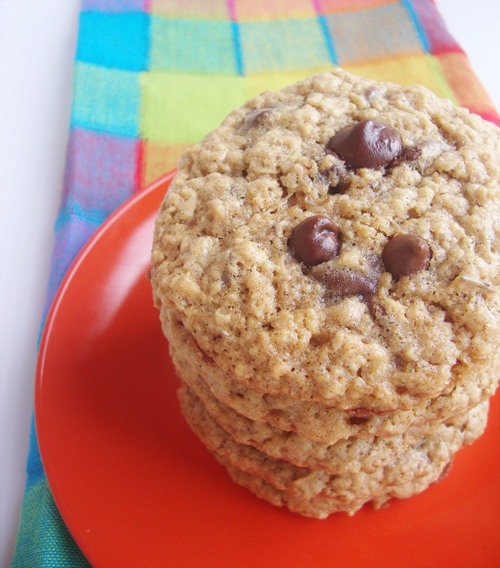 Did you notice that the last two were on an orange plate?
The "triple chocolate" comes from bittersweet, semi-sweet and milk chocolate chips.  Any more would be deadly!
I was all ready to cook up some pinto beans (story for another day) to substitute for the butter when I decided that I would get out the "Tahitian Gold" vanilla sugar, and I wasn't ready to change the recipe around when I use my "gold".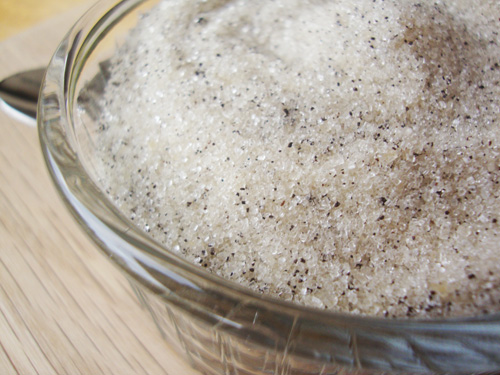 I found this at a Fancy Foods Show in San Diego a few years back.  I got a sample, tried it and promptly fell in love!  We first found heaven when I sprinkled a little on a favorite dessert we have:  a slice of pound cake with a big scoop of vanilla ice cream (vanilla bean is best), smothered with fresh strawberries, followed by pouring a little half and half over the ice cream, which freezes forming a kind of shell…wait, you're not done.  Next comes the whipped cream and a little Tahitian Vanilla Sugar sprinkled over the top.  I will take a picture of it someday.  To die for yummy! 
Anyway, I was sad when I ran out of the sample, so I contacted the company and ordered a 10 lb. bag.  (in a whisper…it was about $4 a pound!)  It is pure organic cane sugar, with premium ground Tahitian and New Guinea vanilla beans.  I about choke when I think of how much it costs, but I only use it for special occasions, so it has lasted a long time.  When I baked the cookies today, I forgot to add the vanilla that the recipe calls for, and honestly?  I didn't miss it.  The aroma of the cookies baking is quite wonderful!
Triple Chocolate Chip Oatmeal Cookies
1 1/2 cups butter, room temperature (3 cubes)
1 cup Tahitian Vanilla Sugar – if you don't have TVS, use white sugar
2 cups packed brown sugar
1/2 cup water
2 teaspoons vanilla – you will need this if you don't have TVS
2 large eggs
2 cups flour (the original recipe said sifted, but I never do)
1 teaspoon baking soda
2 teaspoons salt
6 cups of regular or minute oats
Chips: bittersweet, semi-sweet and milk chocolate
Cream the butter.  Add brown and white sugar and cream well.  Add the vanilla, water and eggs; mix until creamy.  Sift (or mix in a seperate bowl) the flour, salt and baking soda; add to the creamed mixture and mix well.  If you are using a mixer (like a KitchenAid) you can add the oats to mix in.  If using a hand mixer, you might want to stir some of the oats in by hand.  Add chocolate chips…here in lies my answer to the question posed at the beginning of the post…
I never measure my chocolate chips.  Since I buy big bags (3 – 5 lbs of whichever kind I can find), I usually just dump them in until it looks like enough.  But for sharing recipe purposes, I measured this time: 1 cup of bittersweet (Ghirardelli), 1 cup of semi-sweet (Nestles) and 1 cup of milk chocolate (Hershey's).  This is definitely a lot of chips, but I think just the right amount.  I love having the different chocolate flavors in each bite.  If you prefer more cookie to your chocolate, you can certainly reduce the amount, but I think there is just the right amount of chocolate/cookie ratio in this recipe. 
Bake at 350 degrees for 14 – 16 minutes, or until lightly golden brown on the edges.  Let cool for a few minutes on the pan before transferring to cooling racks.  This is a double batch (that I always make) and makes about 48 – 60 cookies, depending on their size.
(If you use whole wheat flour, you can't tell much of a difference.  I didn't this time because I didn't want to get my wheat grinder out – it had already been a really long day!) 
I know there is a lot of silliness about the photos, but these cookies are honestly amazing!  And the photos of them?  Well, secretly I want to be a "foodie" but I'm not ready to give up on my Cybershot and getting out a tripod to photograph food?  Sorry…I'm just not that committed.  The reality is that my life's schedule won't allow it.  Blogging is something I like to do but I try not to let it consume too much of my time.   The cookies do, in my opinion, look good enough to eat –  which is what I want to happen to them!  In answer to the question?  I'm not sure.  It varies with each person.  I'll let you know when I've had too much!

Tags: bittersweet chocolate chips, milk chocolate chips, Oatmeal chocolate chip cookies, semi-sweet chocolate chips, Tahitian Gold, Tahitian Vanilla Sugar, Triple Chocolate Chip Oatmeal Cookies