I have to say that sometimes I get really frustrated with myself when I make dumb mistakes.  What makes me even MADDER is when I can't figure out what I did wrong…mad or crazy, which can be synonymous.  So I typed out almost an entire post, including photos, had to leave for a few minutes, which turned into a few hours and when I came back…I couldn't find it.  And the title was out of my head…which had been super cute.  Then I remembered that I had centered the whole blog around the word "cute"…beats me if I can remember a single sentence.  But it's been a long week and I'm only to Wednesday and I need to move on to the next task at hand…or at least to attack the list. 
Last week I got a wonderful box full of Cosmo Cricket's new line, DeLovely, in the mail.  I love the brilliant colors – the shades of green, turquoise, yellow and bright pink are some of my favorites colors ever and the combinations make me happy.  Anyway, last week was crazy busy and I had to set the box aside for a few days.  Once I got to it, I sure had fun.  Hopefully I will get to play more with it tomorrow!
I like to think of card making as warm-ups to my "creative exercise".  I will frequently start playing with a paper line by making a card.  Keep it simple!  I love the Elements because they provide so much inspiration.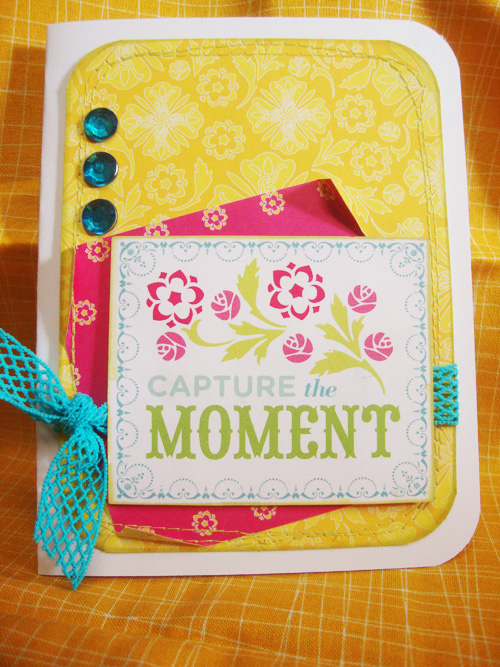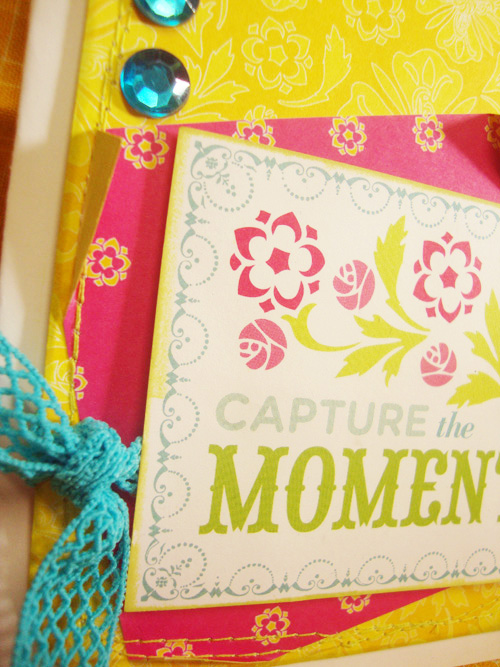 That turquoise mesh stuff?  Found that in NYC a couple of years ago.  It's cool trim!   
 
While I like to think of myself as a fairly simple scrapbooker, there are some elements that are a must in my book:  buttons, lace and/or ribbon and stitching.  You also know that I love flowers.  When I was drooling over the DeLovely line over at the Cosmo Cricket blog, I came across this tutorial on how to make a really cute, simple flower, what Julie called a box flower…I had to make one!  Although mine is a single layer (I like dimension, but not too much!) it is one of the easiest flowers to make.  Take a minute to watch it and you'll be sold!
So here is my friend's cute little Leah.  She makes the paper even cuter still!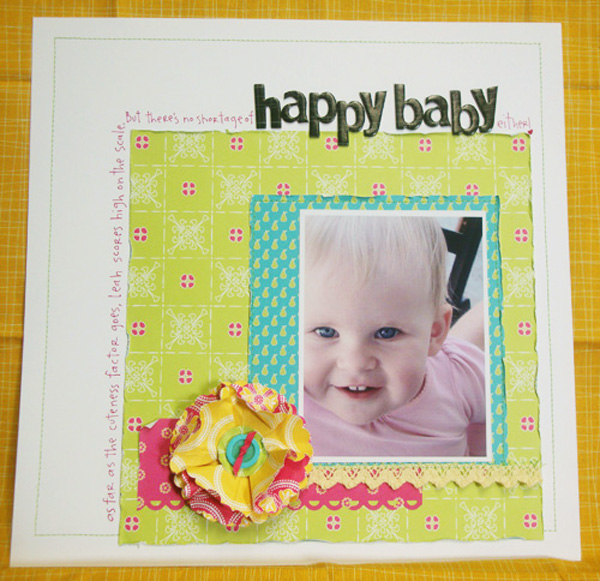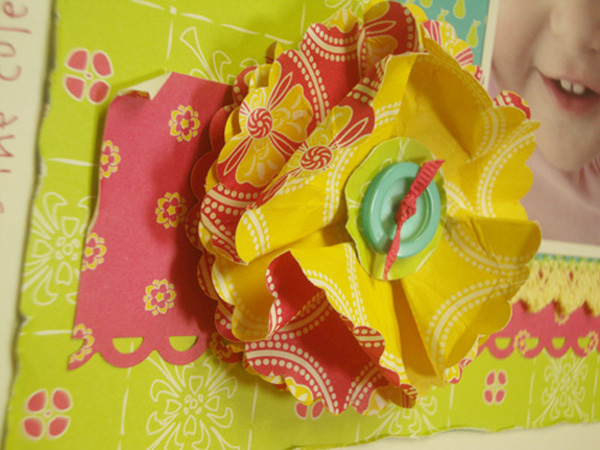 I couldn't stop…I had to make another card!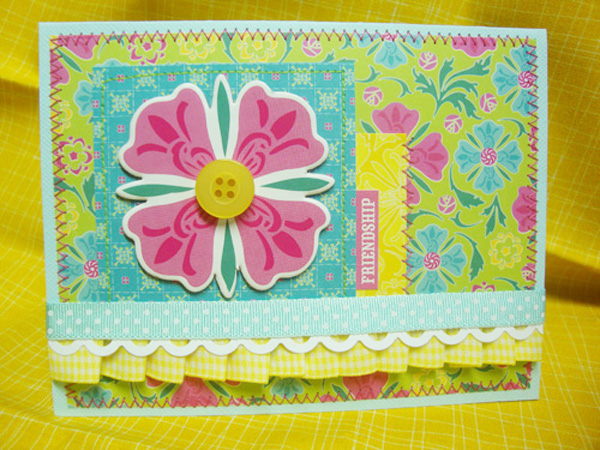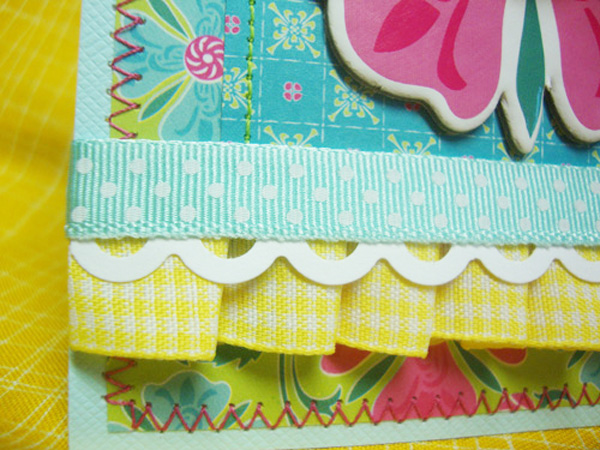 See that cute yellow fabric behind the card?  That's some Early Bird fabric that I am going to get busy on…SOON!  It's on the list!   

Tags: Box Flower, Cosmo Cricket DeLovely, DeLovely, paper flowers