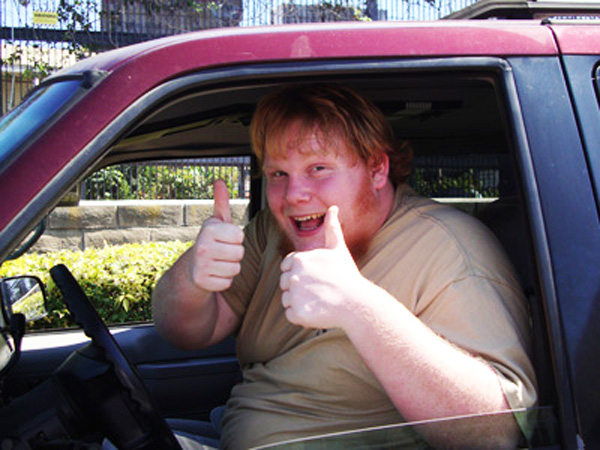 Last Wednesday, my #5 child passed his behind the wheel driving test on his first try!  As you can see, he's happy.  Funny thing about taking a picture of your 17-year-old successfully passing the driver's exam…you do it really quickly.  The young lady before didn't pass (she and her parents are standing right there, I'm sure being sad) and there is a long line of cars going around the corner waiting for us to get out the way.  Besides, Mike needed to get to play practice.  I am so grateful for my little Sony that the kids gave me for my birthday that tucks nicely into my purse and always travels with me for just such occasions.
I am having a hard time coming the the realization that Michael finally has his driver's license.  The traumas of the teaching the first four are a distant memory…this last one?  Not quite so gone!  Not to mention that just last week I was responsible for doing the driving – well, at least I had to be the one to go along.  Not that there wasn't help from the other adults in the house, but just getting them to early morning seminary, waiting and then getting them to school took HOURS!  Okay, just a couple of hours, but when you get up at 5am and can't start working on YOUR projects until 7:30 or 8:00am, it does eat up a big part of your day.  Not that I'm complaining, but it is what it is.  Today was the first day that I watched my two boys drive away (and yes, I was watching them) before 6am, standing there in my pink nightie and hoping it was still dark enough so that if our neighborhood joggers came by before I could get inside that the sight wouldn't be too shocking. 
The great news is that I have now acquired an extra 2 hours to add to my work day.  Actually, it's more than that.  Have you ever noticed how easy it is to get a newly licensed driver to run errands for you?  I promise to try not to make too many impositions – who am I trying to kid!  I've been doing the driving for plenty long!  It's someone else's turn! 
Okay…here's the bad news – I still have one to go!  Thomas can get his learner's permit in December.  That's not too long to wait!  But with this stage in life comes the not so happy thought – it's not all that long before they will all be gone.  The time has really gone by too fast.  I will not know what to do with myself, no one to blame for what I didn't get done but myself and nothing but all the world to miss.
Does anyone remember my Mike and Tom like this?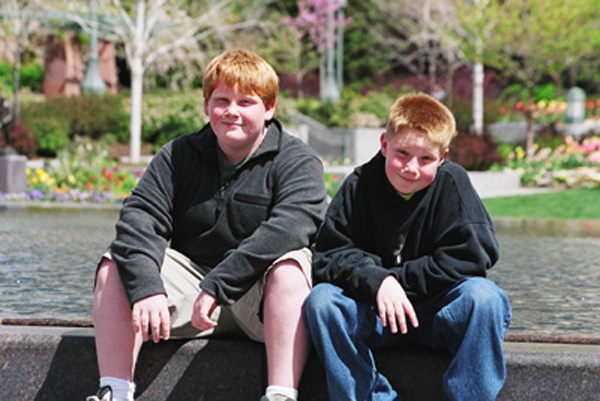 Or how about this? (at Disneyland, Big Thunder Mountain)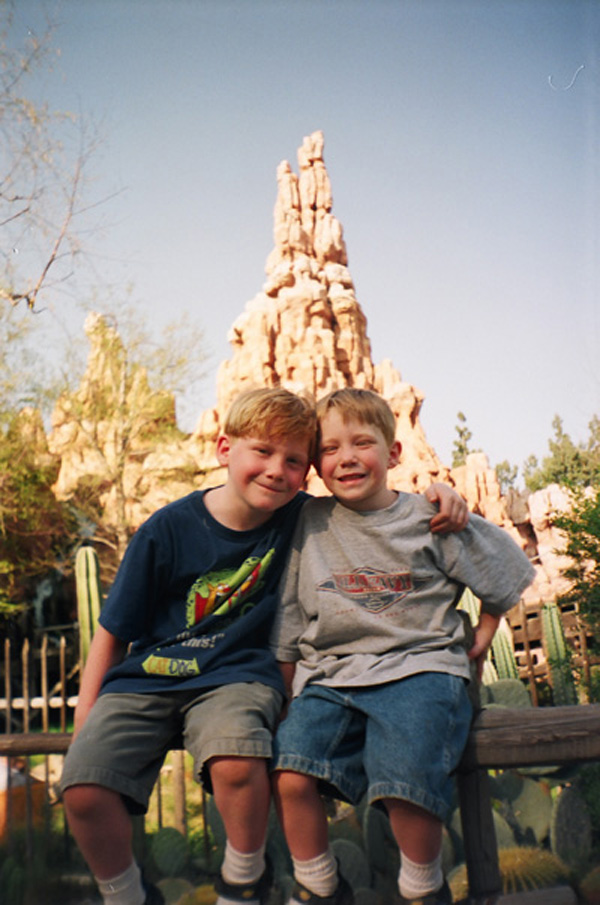 Or here in Grandma's orange tree?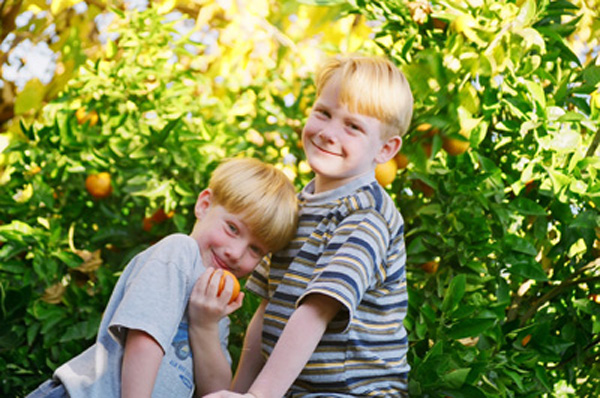 I love my big boys, but I miss the little guys, too!  Cherish every age.  Enjoy the time now!  It just seems like once they get their license, they are gone!
Have a great day!