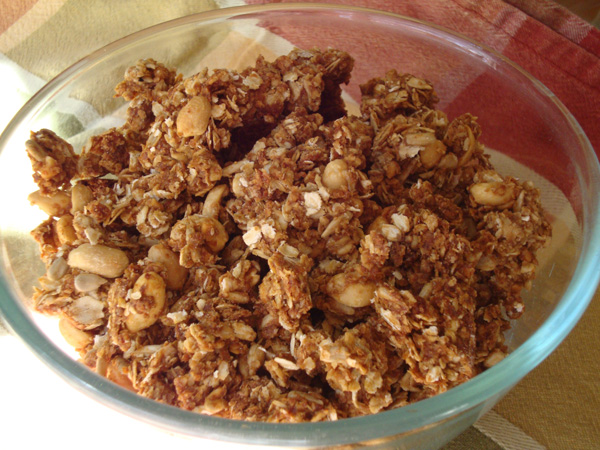 October is here!  For the first night since last spring, a blanket was added to our bedding and the fan didn't get turned on.  No sweaters yet, but I'm anxious to need one.  I've got a baking bug!  After such a long stretch of anticipated baking, I wasn't sure what to do first, but Eight Wives Breakfast Granola sounds good and easy!  Baked according to the recipe, this yummy concoction ends up with semi-chewy chunks, but if baked longer, it will be crunchier. 
Eight Wives Breakfast Granola  
6 – 8 cups quick or old-fashioned oats
1 cup shelled sunflower seeds
1 cup peanuts
1 1/2 cup wheatgerm
1 1/2 cup brown sugar
Mix the above ingredients in a large bowl, mixing well.
Heat to boiling:
1/2 cup honey
1 cup peanut butter
1 cup water
Pour over the dry mixture and mix well.  Spread onto cookie sheets – this usually takes two big 13″X 18″.  If you leave it in slightly bigger chunks, it makes good for snacking on.  Bake at 250 degrees for 45 – 60 minutes.  This will leave your granola fairly moist and chewy.  If you prefer it to be crunchy, bake it for an extra 30 minutes.  After it cools you can add dried fruits like raisins, Craisins or chopped apricots.
Something else I like about October…
Halloween has been adorning the shops for weeks now and I'm in the mood for decorating.  It's my warm up for Christmas.  Not quite as much to put out, lots of treats to make but no shopping for presents!  I have a confession…I'm addicted to anything used for paper crafting.  Anyone who knows me, knows that!  In the past couple of days, I've started making Halloween cards.  My daughter found adorable product at Target from Rob and Bob Studios for K & Company and I couldn't resist.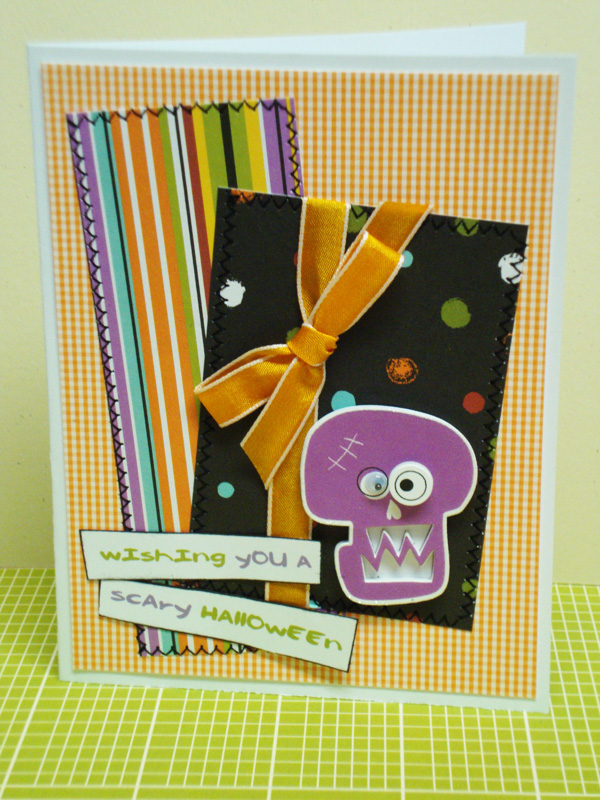 Don't you just love that face!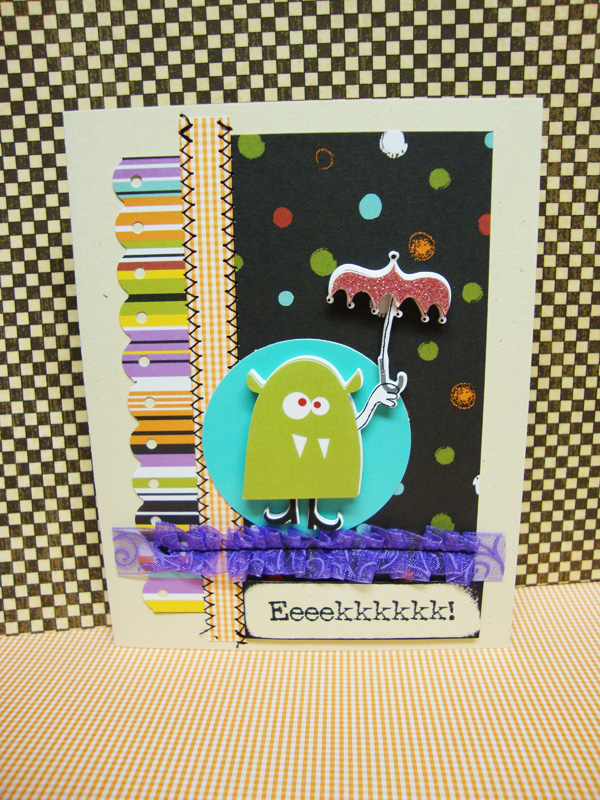 Can't get too scared here!  I think this is my favorite…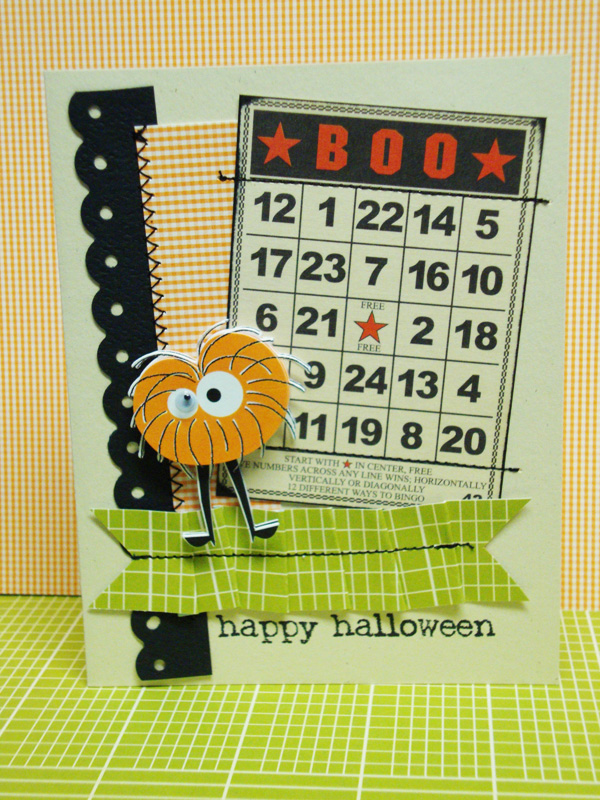 I can't wait to do more!  Happy October!
  
  

Tags: granola recipe, Halloween cards